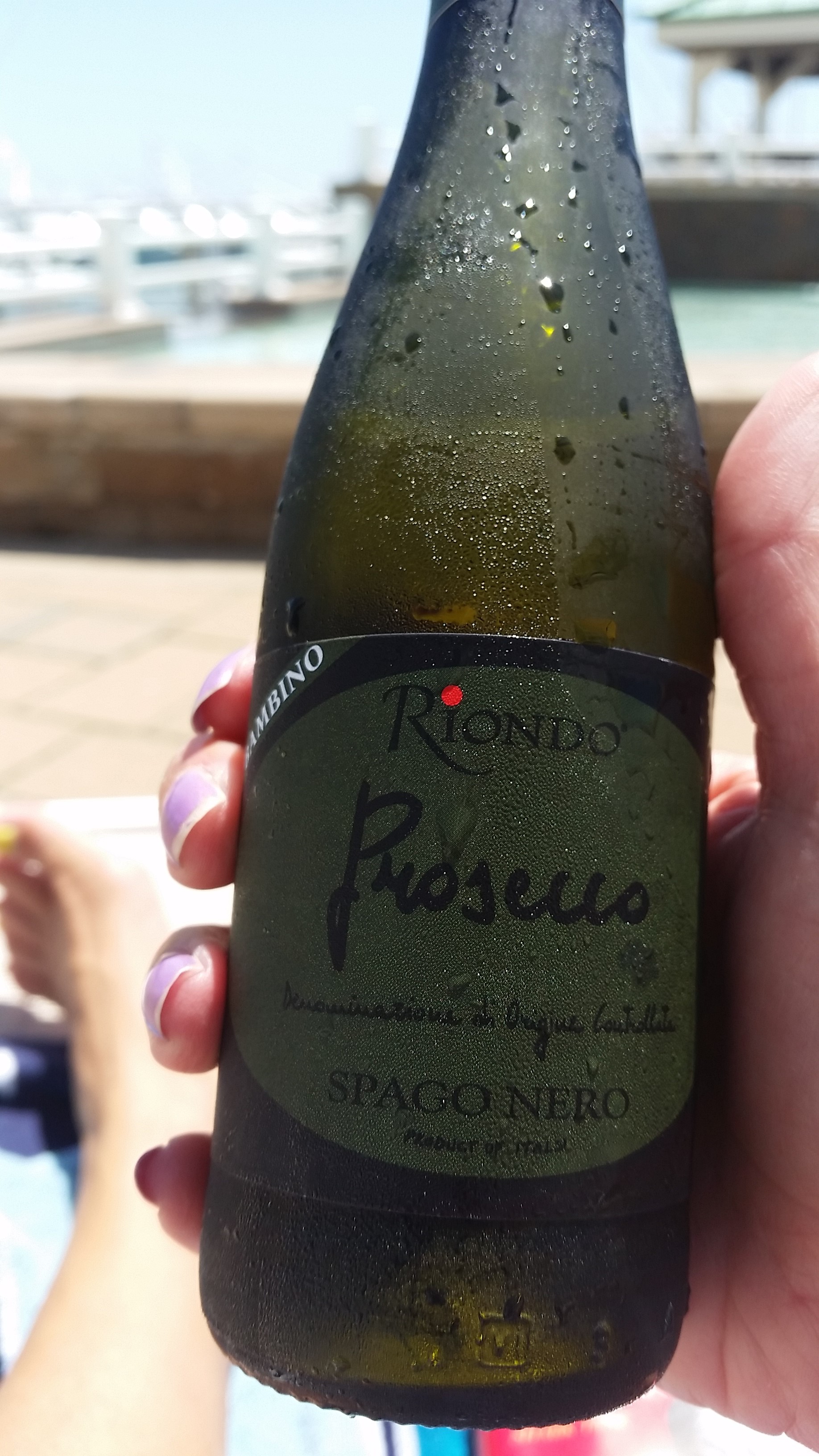 What I learned on the First "National Prosecco Day"
Yes there is a day to celebrate everything! On Saturday, August 13 we celebrated Prosecco with the first National Prosecco Day. I thought it was fitting to celebrate at the pool with a bottle of Riondo Prosecco Spago Nero.
One of the things I loved was this small bottle (187ml). Made it very easy to twist off the cap, consume and enjoy in 100 degree heat and I didn't have to share. Not to mention it was the perfect fit for my cooler.
Refreshing it was and I was immediately hit with flavors of apple, pear a kiss sweetness and just enough frizzante to put a smile on my face. After all, I was the only one at the pool with a bottle of bubbles.
The small (187ml) bottle retails for $6.99 and the regular size bottle retails for $14.
What else did I learn about Prosecco…..
Riondo Prosecco founded National Prosecco Day this year (2016)
It can only be produced in the Veneto and Friuli Venezia Giulia regions of Italy
It is made with 85% Glera grape. Other grapes used for the 15% are Verdiso, Bianchetta Trevigiana, Perera, Glera Lunga, Chardonnay, Pinot Bianco and Pinot Grigio
In 2009 to stop imitators from using the Prosecco designation the Italian government officially changed the name of the grape from Prosecco to Glera
Versions of Prosecco can be made Sparkling (Spumante) Semi-Sparkling (Frizzante) and still (Tranquillo)
There is a range of sweetness to Prosecco with Brut being the driest and Demi-Sec the sweetest
Prosecco should be enjoyed young and fresh
Cheers!