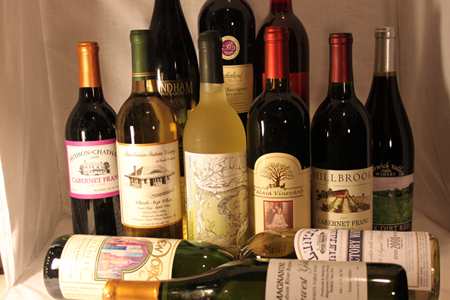 Lot 77 on the auction block for Wine for Haiti is a selection of Hudson Valley Wine. I would personally like to THANK the following wineries for making donations to this cause:
Hudson-Chatham Winery
Palaia Vineyards
Brookview Station Winery
Brotherhood Winery
Clinton Vineyards
Warwick Valley Winery
A special Thank You to Robibero Vineyards. They are a new kid on the block and they haven't released any wine yet, but they purchased and donated a bottle of Brotherhood Chablis and Magnanini to the lot. The rest of the wines came from my private collection..
As I write this bidding is up to $70 for the case. This is a great selection of Hudson Valley Wines and a great way to get a taste of the Valley. If you are interested go to
Palate Press
and bid on Lot 77. You won't be disappointed.