The Wine Goddess Meets the Cider Goddess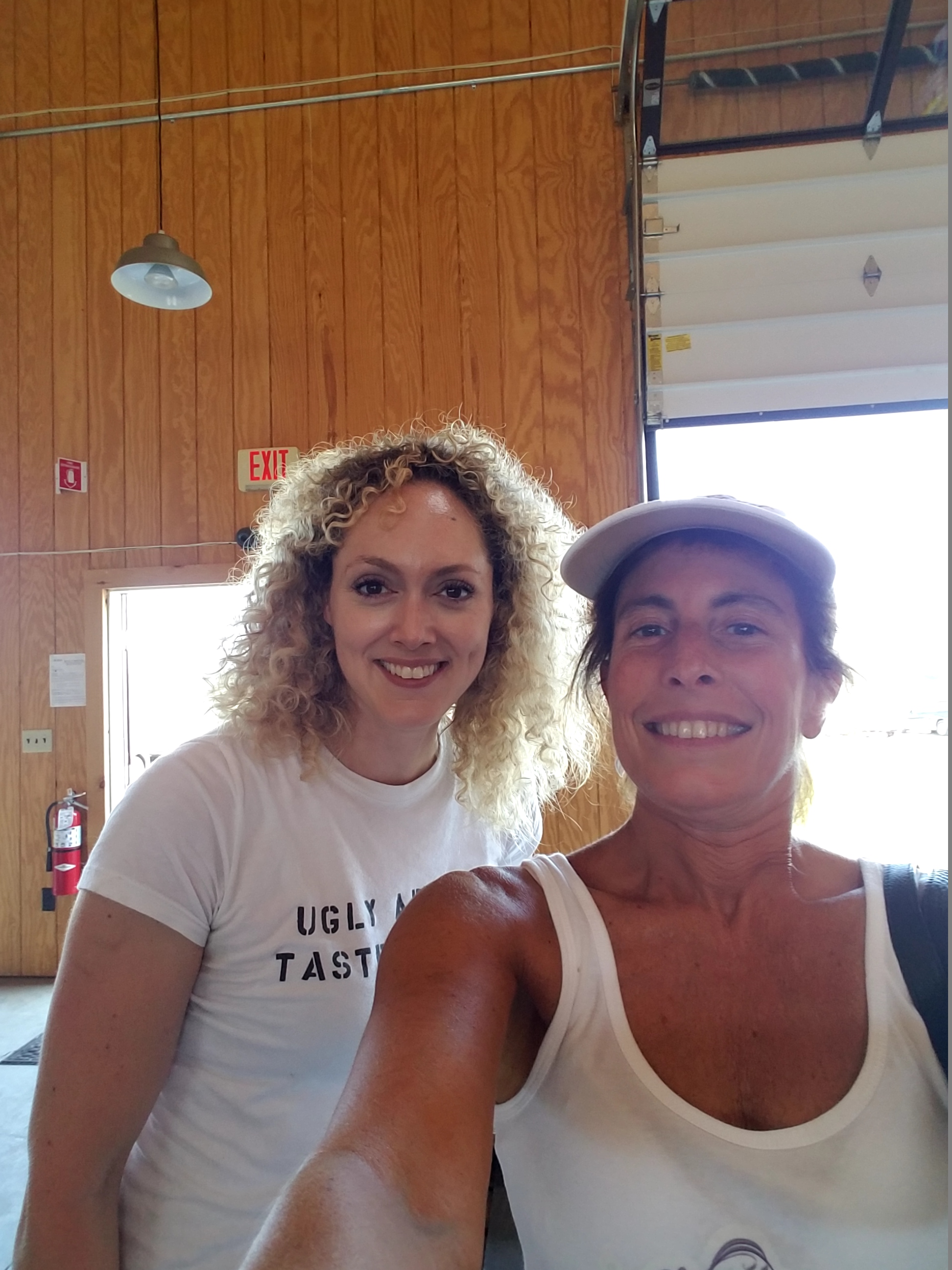 So what happens when the Wine Goddess meets the Cider Goddess…Goddess's unite! That is just what happened when I had some time to kill recently between an event in New Paltz and picking up my grass fed beef in Gardiner so I thought I would go check out Brooklyn Cider House. Since Ohioville Road was right around the corner from where I was I just followed it until I came to (and drove past) the sign for Brooklyn Cider House at Twin Star Orchards. I didn't realize it was located at an orchard, although that does make sense.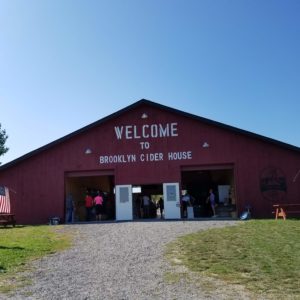 Three years ago sister and brother Peter and Susan Yi had a dream of building a cider house in Brooklyn. Peter had 25 years in the wine business, Susan a teacher. They walked away for that all for apples. Cider begins with good apples and the Hudson Valley is the place with the apple orchards. They purchased Twin Star Orchards, revitalized the orchard and have plans of new plantings and created Brooklyn Cider House with plans of opening the cider house in Bushwick, Brooklyn.
Peter Yi is the cider maker and Lindsey Storm is the Cider Goddess who left her corporate sales job and joined the Yi's last year. Lindsay the Cider Goddess is the one who hold everything together and the backbone behind the cider house.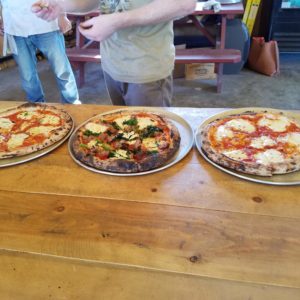 While visiting the Orchard enjoy lunch in the pavilion serving wood fire pizza and burgers on the weekend. Spend your time roaming through the orchard apple picking then stop by the tasting room in the farmstand for a free tasting of their award winning cider. For newcomers in the business their Half Sour Cider won the best cider in the Hudson Valley Wine & Spirits Competition, so that is a must try!
I had the opportunity to taste three of their ciders when I visited.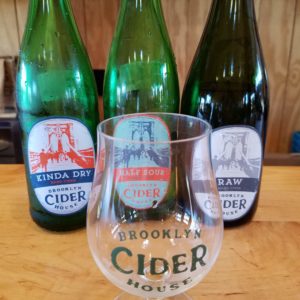 Raw Cider – This cider is a full uncarbonated and was just released. Inspired by the cider tradition in Basque Country this cider undergoes three fermentations with wild and wine yeast. It's fermented for a total of 18 months. It expressed green apple aromas with a hint of citrus and tart green apples on the palate.
Half Sour – I was looking forward to tasting this award winning cider for the first time (No I didn't get to taste it at the wine competition.) It ferments for between 6 and 8 moths in stainless steel and clocks in at 5.8% alcohol. It's carbonated and off-dry, but enough of the acid from the apples balances the sweetness and it quite refreshing. I really enjoyed this glass.
Kinda Dry – This cider is made with eating apples you find at their orchard. Fuji, Gala and Jonamac. It is fermented between 2 and 3 months and has an alcohol content of 5.5%. This was nice, not to dry, hint of sweetness.
As of the writing of this article, you can taste the cider at their main base in New Paltz and the Brooklyn Cider House in Bushwick has plans of opening during New York Craft Beverage Week.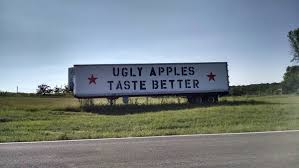 You have to love their slogan / hashtag #UGLYAPPLESTASTEBETTER.