Winephabet Street Returns October 21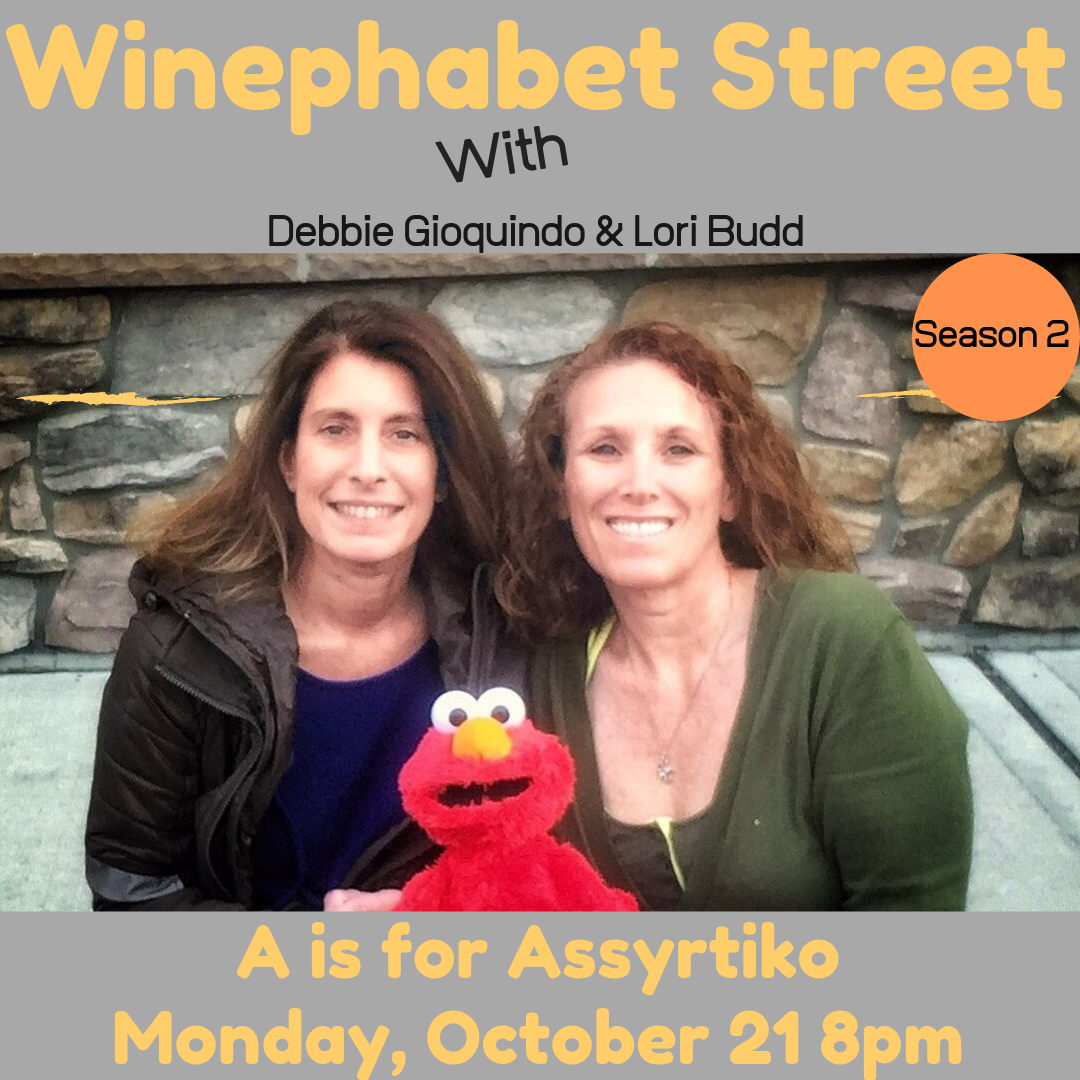 After completing Season 1 of Winephabet Street Lori, Elmo and I will be returning for Season 2 on October 21 at 8pm.
Beginning with the letter A – we are heading to Greece and the island of Santorini to explore the Assyrtiko grape. How we wish we were really on the island, but we will get a good taste of it with Assyrtiko.
We have a great season planned! There might even be some sabering involved!
Please join us October 21. The webinar is free, but you must register to join us. Click the link below to register and grab a bottle of Assyrtiko. We'll see you on the 21st.