Winephabet Street Season 2 Episode 2: B is for Barbera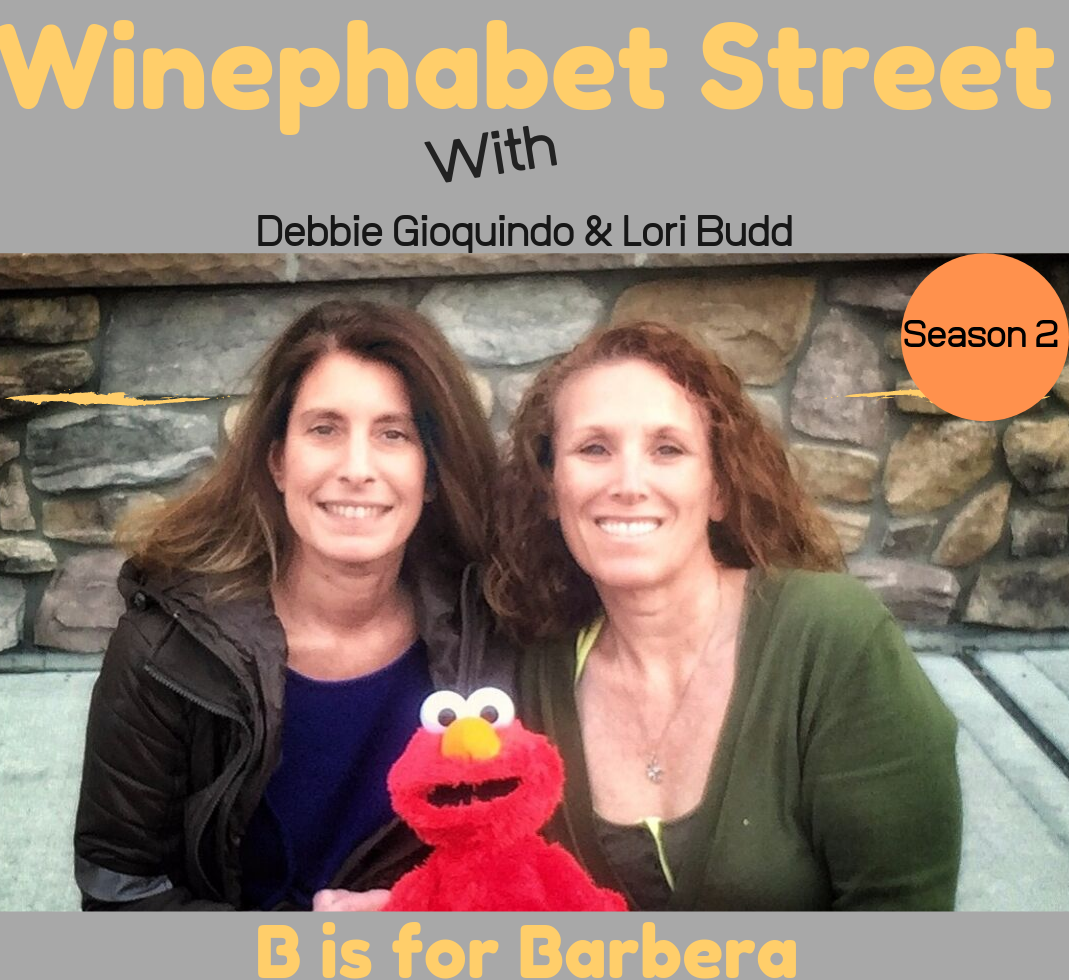 Welcome to Winephabet Street Season 2 Episode 2 B is for Barbera
Winephabet Street is a monthly series where Lori Budd of Draceana Wines and I work our way through the alphabet exploring wine and wine regions one letter at a time. The show is live on the third Monday at 8pm and is free, but you must register to attend. Put it on your calendar, pour yourself a glass of wine and hang out with us.
This month we visit Italy and the Barbera grape. The Barbara Grape is grown in the Piedmont region of Italy. The hills of Monferrato are considered its native home. It is said that the best Barbera comes from Barbera d'Asti – DOCG and Barbera d'Alba. Barbera is a late ripening grape and retains acidity even when fully ripe. The high acidity is the hallmark of this grape. It's light bodied with low tannins.
Flavors you can get from Barbera are: Strawberry, raspberry, red and black cherry, blackberry tartness, plum, toast, vanilla, sour cherry, spice. Interesting that winemakers began introducing Barbera to oak in the 1980's and it tames the acidity. It also brings some vanilla, spice and oak to the wine. The oak makes the wine rounder, softer, a bit more complex and makes it age-worthy.
Join us in this episode as Lori and I both have wines from two different regions. See how we compare and learn a little about Barbera.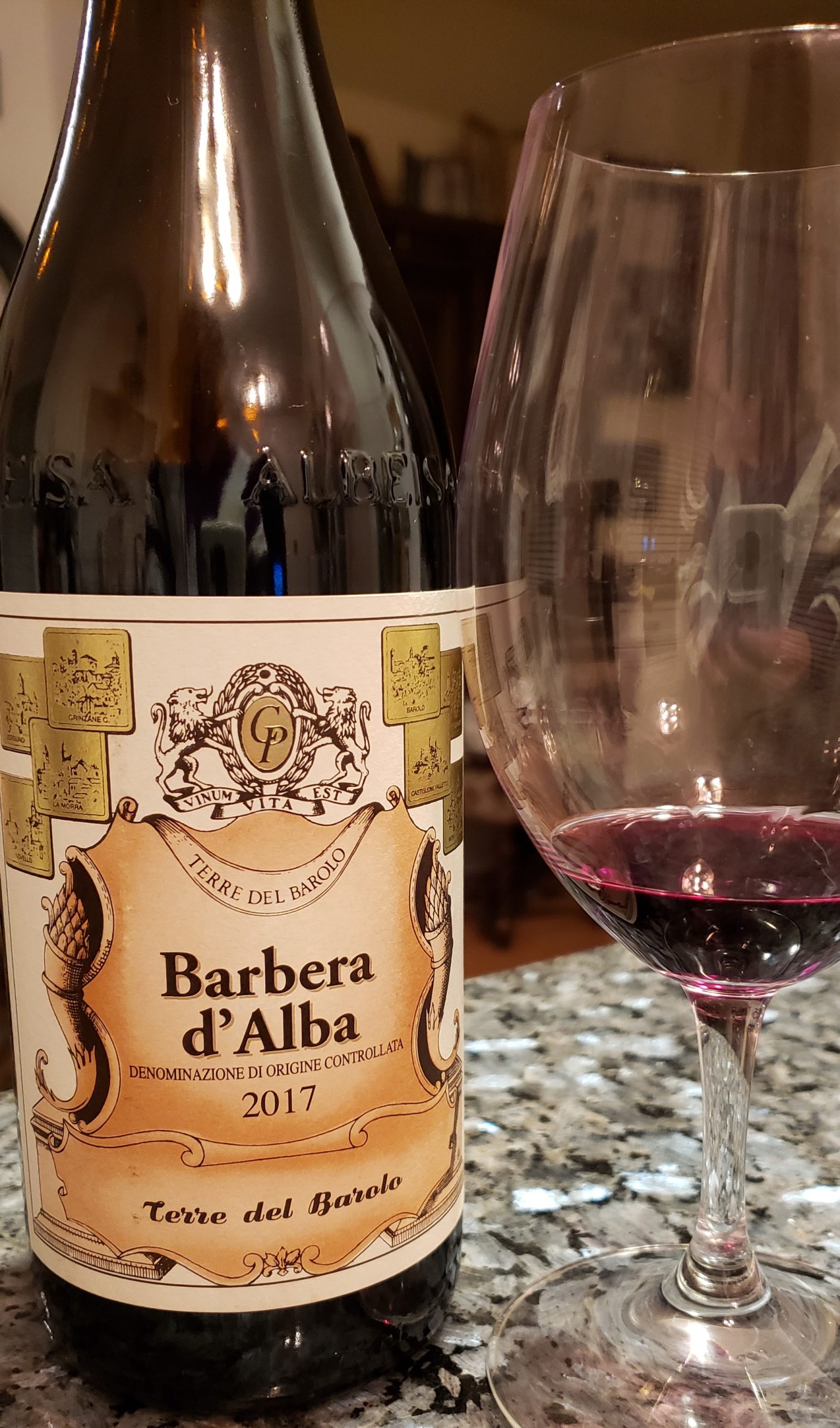 Terre del Barollo – 2017 Barbera d' Alba
For this episode I visited Viscount Liquor in Fishkill, NY and purchased a bottle of 2017 Terre del Barollo Barbera d' Alba.
Cantina Terre del Barolo was founded in 1958 when Arnaldo Rivera who was Castiglione Falletto's mayor decided to set up a cooperative with 21 local growers. Today they represents all 11 villages that make up the appellation with more than 300 members and 650 hectares.
This Barbera is grown in the Langhe area in calcareous clay. It was hand picked and the maximum yield is 10 tons hectare.No oak – it spent 3-4 months in stainless steel before bottling.
Tasting notes: Raspberry, blackberry with minerality on the palate. The wine is light in body with light acidity.
Learn more about the Barbera and the wines we reviewed by listening to the podcast or watch the webinar below.
For more episodes of Winephabet Street visit http://winephabetstreet.com/
Podcast: Play in new window | Download