I recently attended a Rose Garden Party hosted by Nostrano Vineyards in Marlboro, New York. Marlboro is a small hamlet in Ulster County that is home to about 6 wineries and a distillery. It's beautiful farm country when you drive around the area and you get the feeling of peace and serenity.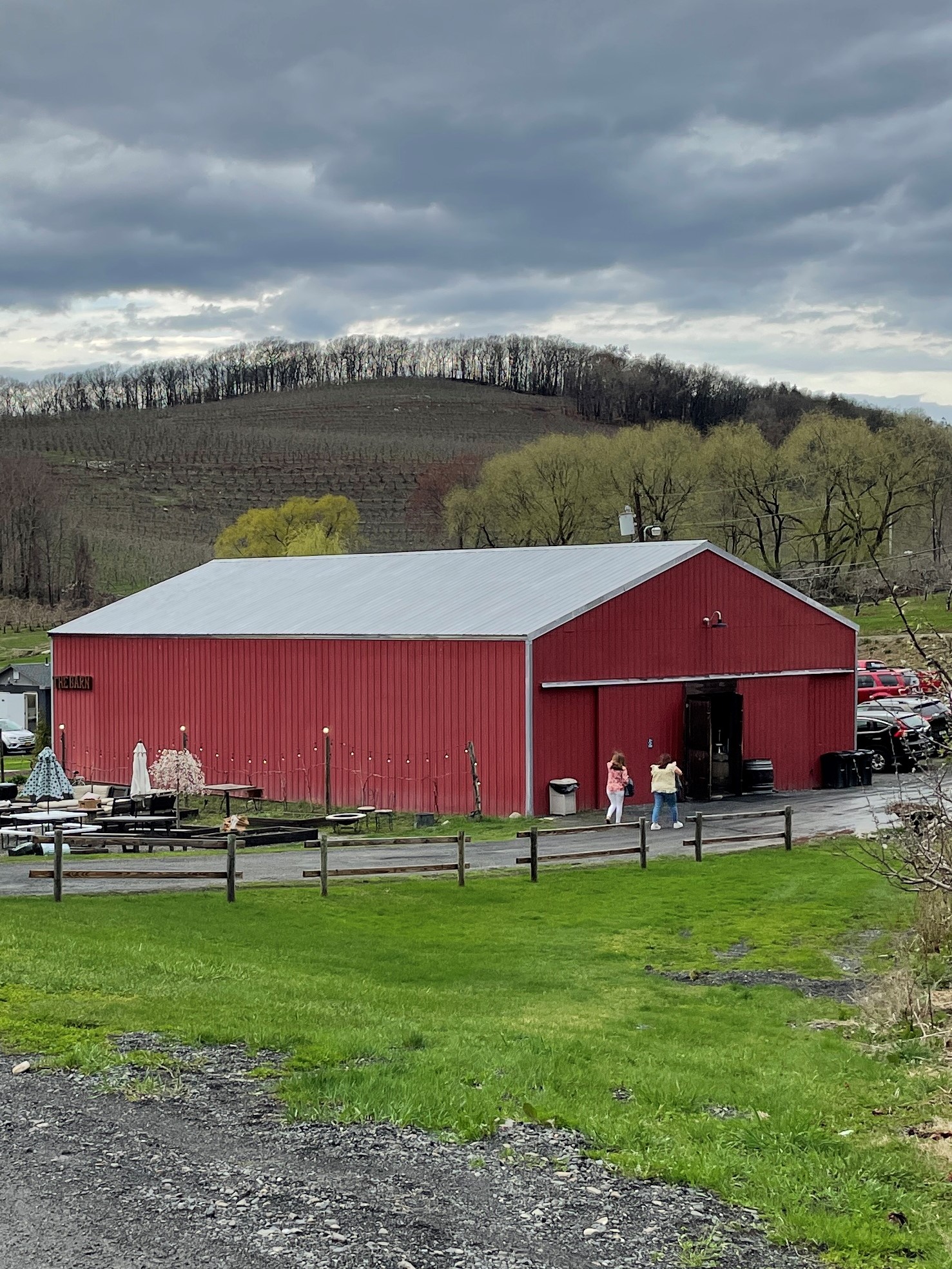 The setting was in the barn at Nostrano Vineyards. It was beautifully decorated, and there were four wineries in attendance: Benmarl Winery, Nostrano Vineyards, Fjord Vineyards, and Quartz Rock Vineyards (Formerly Glorie Farm Winery).
Quite honestly, I wasn't sure what to wear to a garden party, but I put on a nice dress, brought a sweater, and left my derby hat home. (good thing, because nobody else wore a hat). I found that most guests got into the garden party attire and were up for a good time.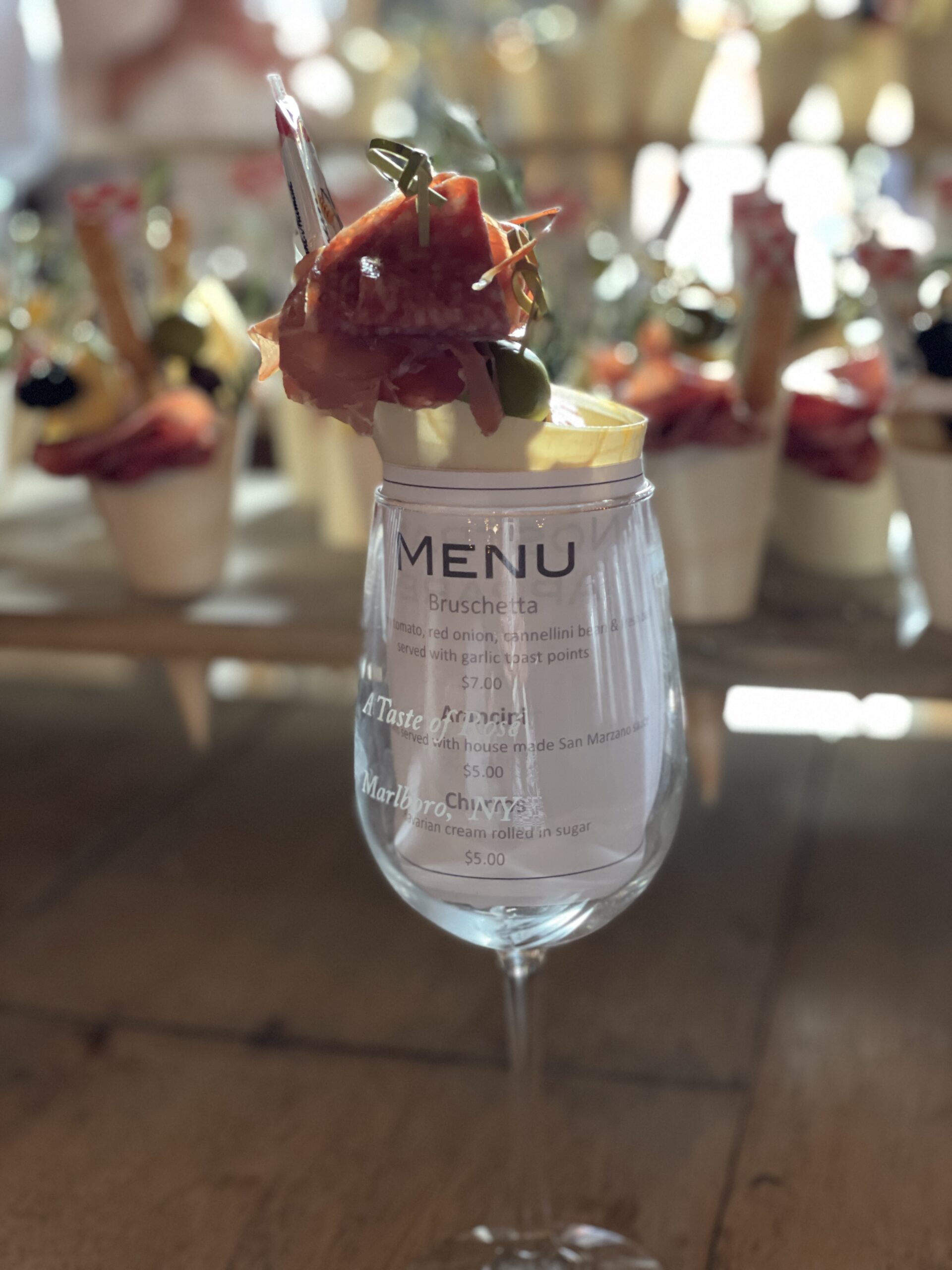 We all received a nice charcuterie plate (for lack of word) to pair with our Rose wines. I started the tasting with Benmarl's 2021 Pet-Nat and looked around for a place to sit. This is where I met my new friends. It was nice to see these three young ladies enjoying the local wines. We had great conversations about the wine and charcuterie and what paired well with each wine. In addition, to understanding what each of them liked in the wine. Where one liked the wines on the sweeter side but really liked the more fruit-forward. It was a great evening sharing wine and stories with them. Yes, I was old enough to be their mother, but for that evening, I felt young.
Here are four Rose Wines to taste and wineries to visit in Marlboro.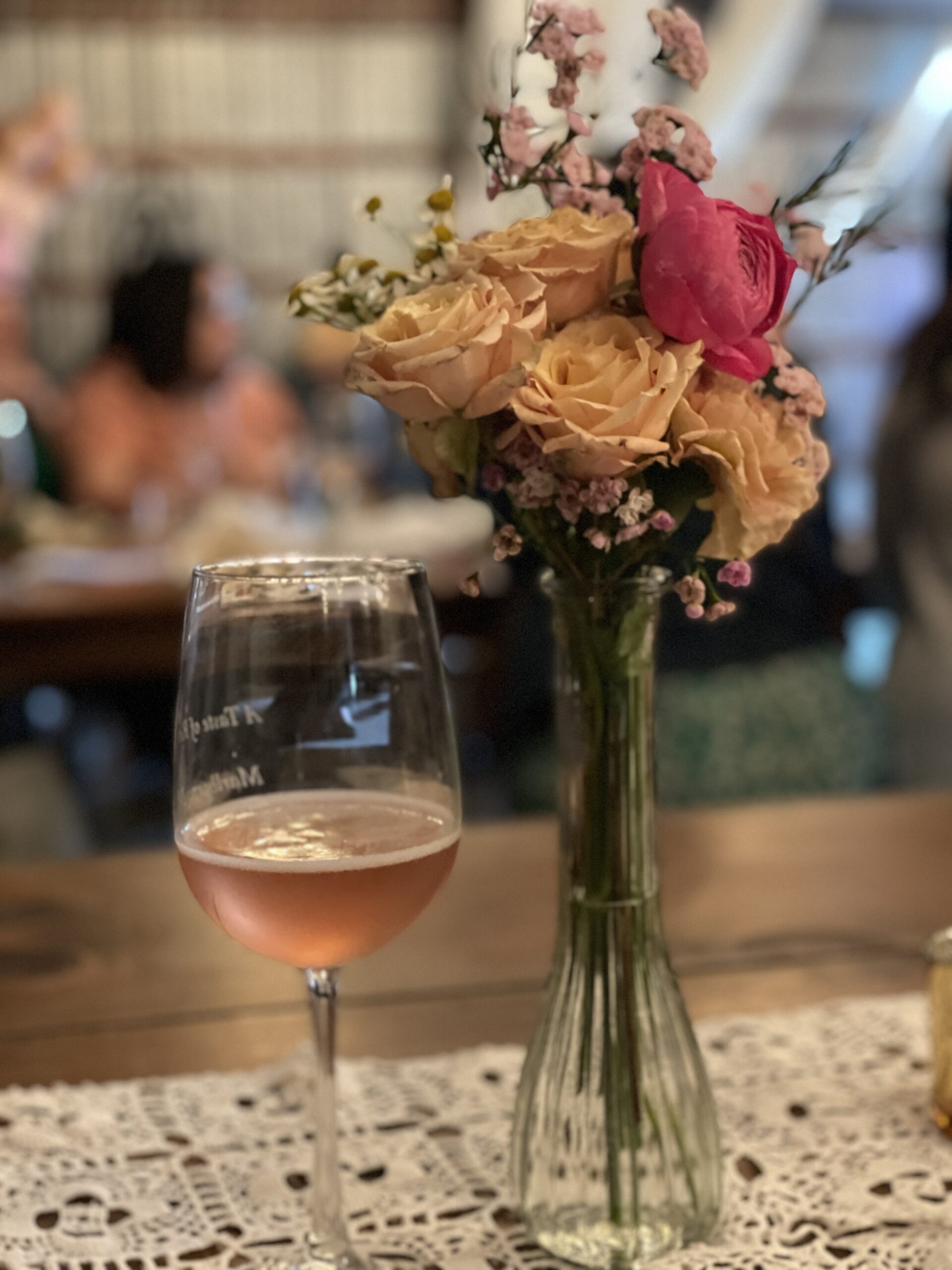 Benmarl Winery 2021 Pet-Nat $30 – This was a great wine to start off the tasting and it had a lot going on. Complex nose of strawberry fields, green apple. The palate shows bright acidity, red berry, soft but lively mouthfeel. A great wine for any time! This went really well with the salami.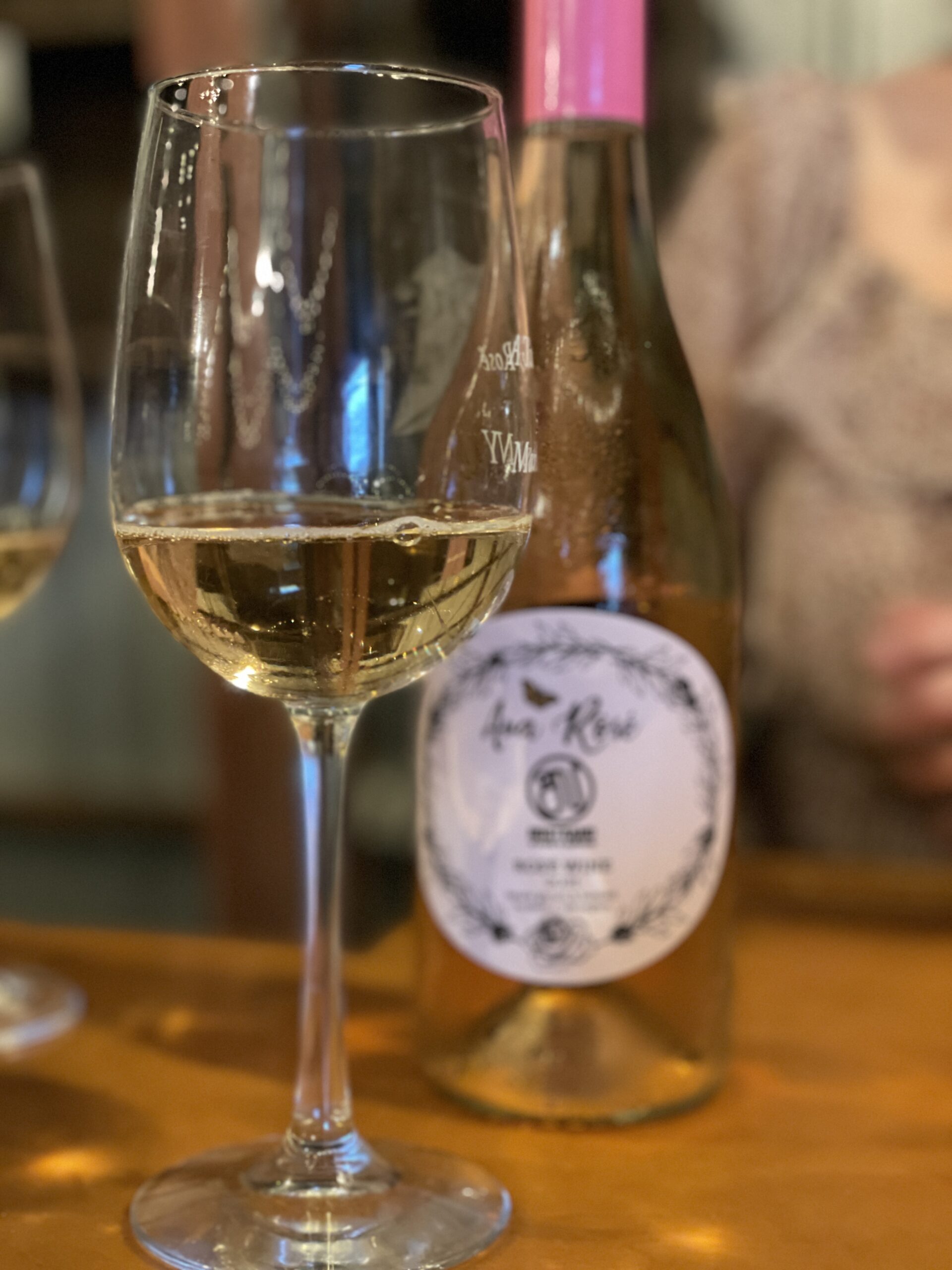 Nostrano Vineyards Ava Rose 2021 $23 – Named after their daughter Ava Rose. Notes of strawberry, orange blossom this is a very beautiful and refreshing Rose.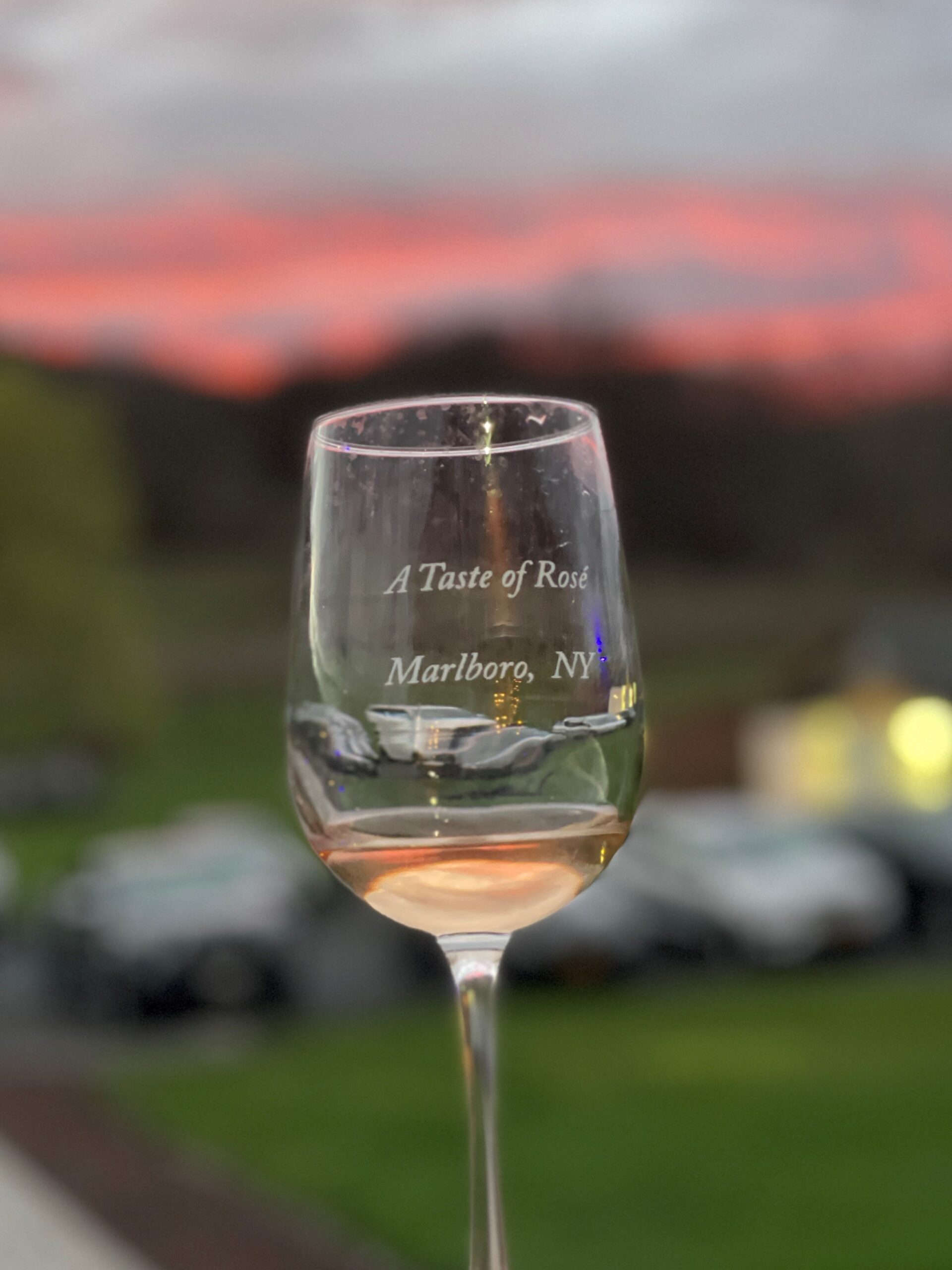 Fjord Estate Dry Rose 2021 $22 – This is a Rose of Cabernet Franc, beautiful and elegant. Aromas of rose petals and a hint of citrus lead to a palate that is mineral-driven and notes of dark fruit.
Quartz Rock Vineyards Rose of Chambourcin 2020 $21 – Aromas of blooming rose bushes and bright red fruit. The palate showed nuisances of red berry fruit and candied watermelon.
Quartz Rock Vineyards DeChaunac Rose – I did not taste this as you were only allowed 4 tastes that came with 4 tickets to deposit at each winery. But one of my new friends tasted it and she liked it. She noted that it was a sweet wine and she tends to like it sweet. So if you like the sweeter wines, this Rose is for you.