As beautiful as the butterfly are Rebel Wines. A tribute to the Xerces butterfly that was last seen in the San Francisco Bay area in the early 1940's.
The Xerces butterfly was small, Periwinkle blue in color and a native to the coastal sand dunes of the Bay area. It was one of the first American butterflies in the United States to become extinct lost due urban development.
Replica Wines is all about protecting the environment. They produce wines with fruit-forward profiles. Their label is designed in tribute for the Xerces butterfly. They have partnered wit hthe Xerces Society for Invertebrate Conversation to raise awareness of the issue.
Replica Wines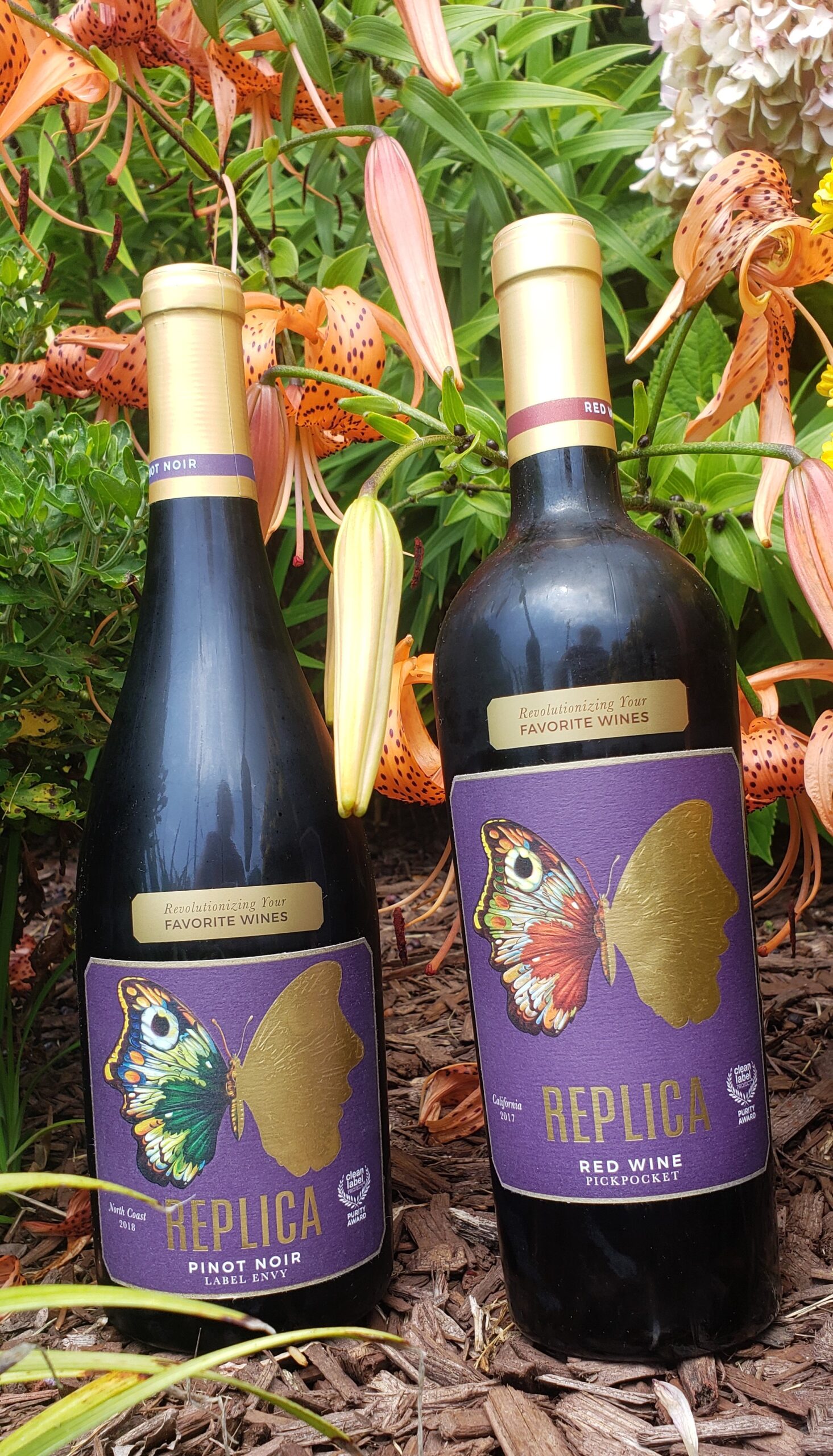 Replica Pinot Noir, Label Envy, North Coast 2018 – a fruit forward Pinot Noir with juicy aromas of red and black raspbery, strawberry and vanilla. The palate has a lot going on with notable plum and black raspberry. Lots of juicy red fruits and notes of chocolate on the finish.
Chef's Pairing Suggestions: mushroom terrine, veal with demi, beef and mushroom stew and mushroom souffle.
Replica 2017 Pickpocket – A red blend with notes of black cherry, vanilla and plum. There is an earthiness mid-palate and was the perfect pairing for a burger.