Debate #2 with Amalaya Malbec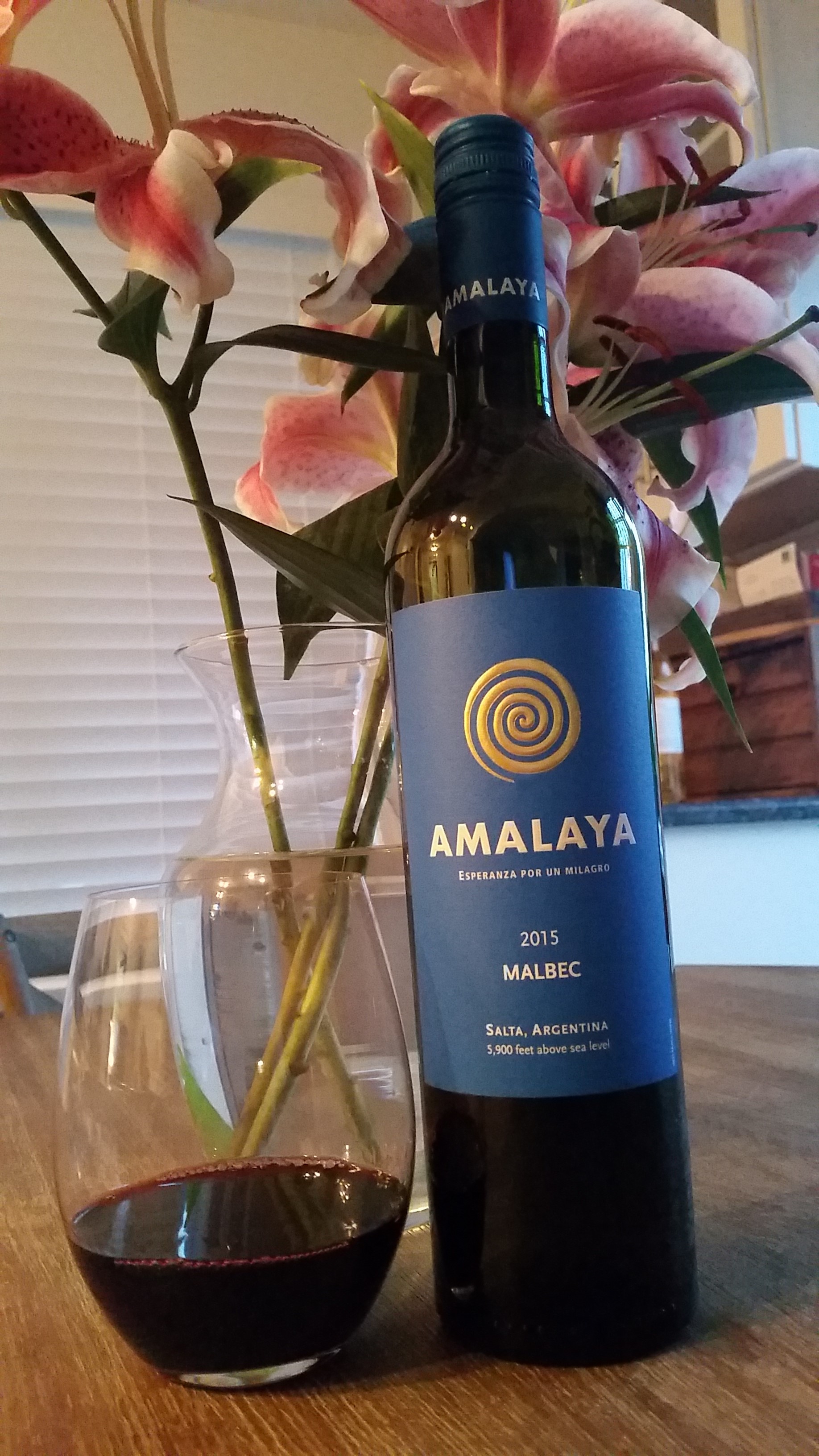 A few weeks ago I drank Amalaya Torrontes while I watched the debate. I felt it's only fitting to write about it's brother the 2015 Amalaya Malbec after watching the following debate. (I realize this is posting a week after the debate)
Although I didn't drink this wine with the debate, ( I drank it the night before) like it's sister it is a blend, not of two but three grapes. Grown in the high altitude Northern Calchaqui Valley of Salta, Argentina this wine is a blend of 85% Malbec, 10% Tannat and 5% Syrah with 25% of the grapes aged in once used French oak for 10 months. All three varietals sit in their respective corners and are not blended together until they are ready for bottling.
Each of these wines in the blend contribute different attributes to the wine. We'll begin with the dominate grape Malbec which will be the base of the wine with black cherry, raspberry and plum. That little bit of Tannat is added for its floral characters it brings and the Syrah for its spicy notes.
Together you have a blend that has aromas of both dark, red fruit with a little voilet and a tinge of white pepper.. One sip and your mouth fills with red cherry, raspberry and a mix of other red fruit. The soft tannins lead the way towards a finish with a hint of mocha and white pepper spice.
Comparing this to the debate….well…I think this wine knows where it's going and is firm in its beliefs.
This is a drink now wine that retails for $16, This will be a great pizza wine!