Quivira Vineyards,located in the heart of California's Dry Creek Valley. This family-owned winery (Pete and Terri Kight) has been producing premium wines since 1981 and is well-known for its commitment to sustainable and organic farming practices.
The vineyards cover over 40 acres and they are a leading producer of Zinfandel, Sauvignon Blanc and Rhone varietals. Each vineyard block is farmed individually to highlight the unique characteristics of the grapes, resulting in wines of exceptional quality and complexity.
Quivira specializes in producing full-bodied and balanced red wines with a focus on Zinfandel. Their Zinfandel wines are some of the most sought-after in the region and are known for their rich and spicy flavors, with hints of black fruit and a smooth finish.
The winemaking team at Quivira is focused on balance and transparency of the terror by using low-input winemaking that spotlights the varietals and origins. They use a combination of winemaking techniques, such as blending, co-fermentation, phased harvesting and barrel aging in oak and acacia wood.
Quivira Vineyards is also dedicated to preserving the environment and promoting sustainable agriculture. Their vineyards are farmed using biodynamic methods, which minimize the use of chemicals and promote healthy soil, plants and wildlife.
In addition, since 1998 they have been working with the California Department of Fish and Game to restore Wine Creek to its native Steelhead trout and Coho salmon population. Wine Creek goes through their property on the way to Dry Creek.
Quivira Vineyards is a winery that combines the art of low-intervention style wines with the principles of sustainable agriculture. Their commitment to producing premium wines and their dedication to preserving the environment make them a place to seek out and try their wines.
I had the opportunity to sample four of their wines. All very nice!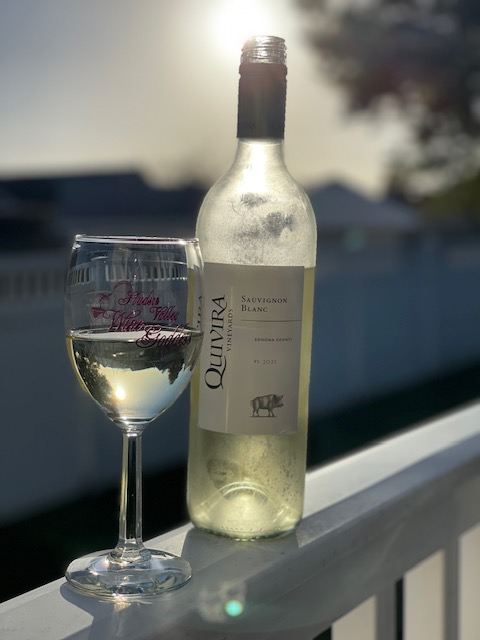 2021 Quivira Sauvignon Blanc, Sonoma County SRP $19 – This is 96% Sauvignon and 4% Semillon. Lovely fresh aromas of juicy white grapefruit and lemon taffy. The palate is fresh with high acidity. Notes of grapefruit pith that turns into juicy grapefruit as the wine opens with nice minerality.
2021 Quivira Sauvignon Blanc, Fig Tree Vineyard SRP $30 – Juicy pink grapefruit aromas escape from the bottle after it's opened. Aromas of wet grass, lychee and Meyer lemon. The palate has notes of minerality with medium-high acidity. Notes of white grapefruit, lemon zest and lime. On the finish, it leaves you with a tingle of acidity on the tip of your tongue.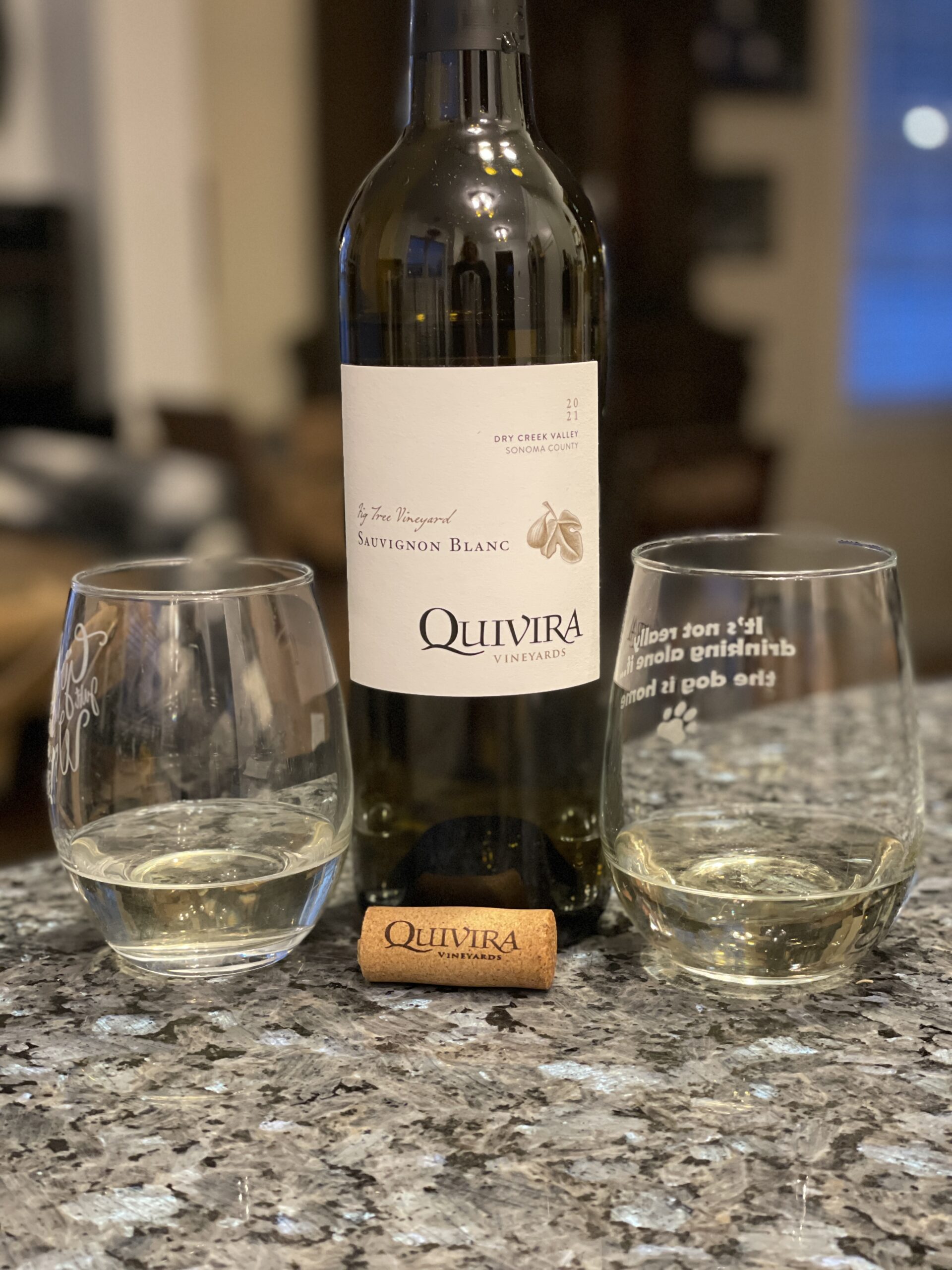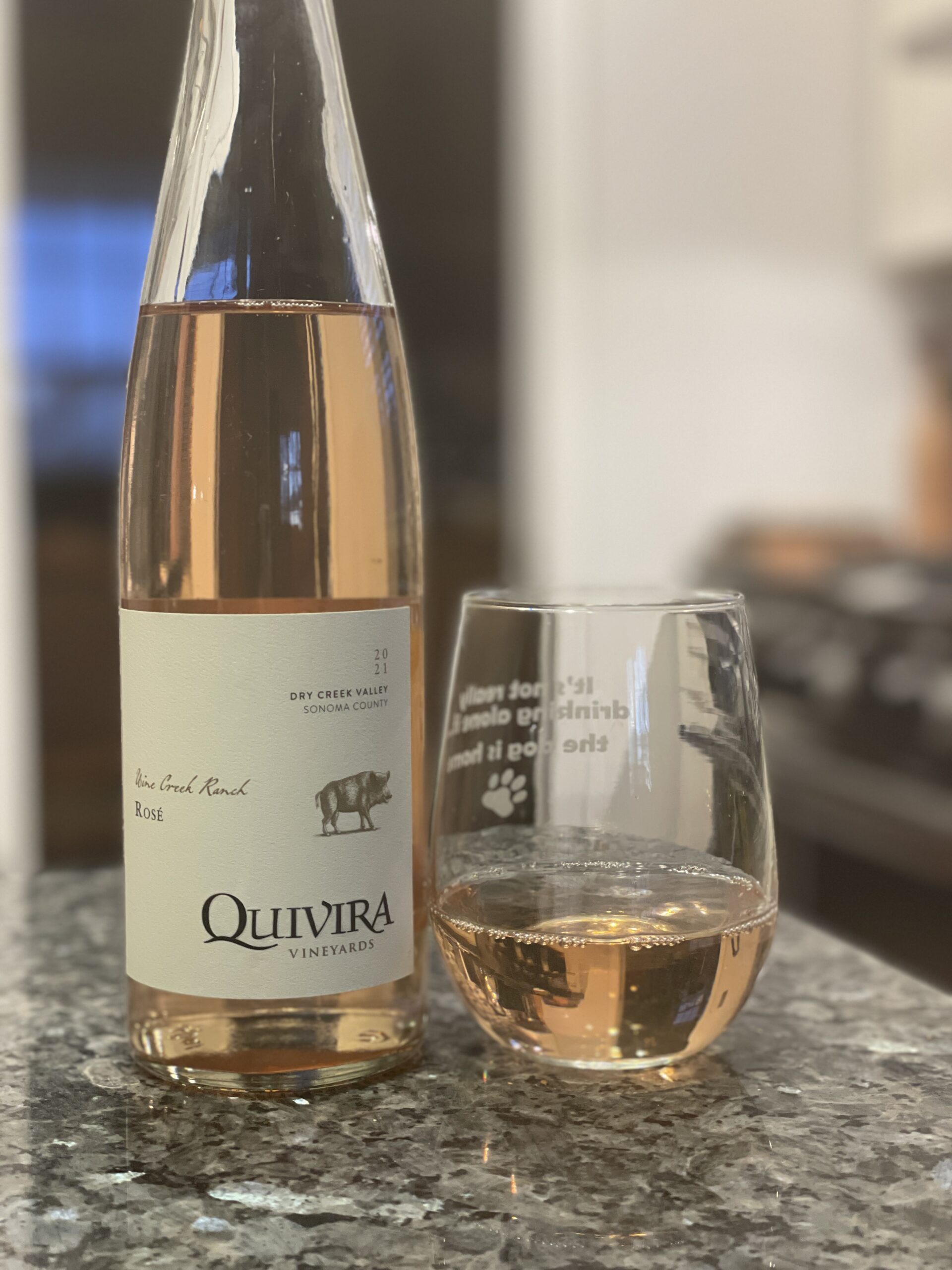 2021 Quivira Rosé, Wine Creek Ranch, Dry Creek Valley, SRP $25 – A blend of 70% Grenache, 11% Counoise, 9% Mourvedre, 5% Petite Sirah and 5% Primitivo.Nice minerality in this wine. Floral aromas with hints of strawberries, raspberries and orange peel lead to a palate showing juicy strawberries, rhubarb, and nice acidity.
2019 Quivira Zinfandel, Dry Creek Valley SRP $28 – Everyone likes a good Zin! This one spent 10 months in oak. French oak, American oak and Hungarian oak. Aromas of brambling red and black fruit with black spice lead to a palate of plum, boysenberry, a hint of cocoa and jamminess.