I have just spent the past week touring New Jersey Wineries with a select group of wine media. It was the first time visiting and tasting wineries outside of Cape May. I am going to be honest here before this trip I was not a believer in New Jersey wines. Now, I can say I would and will seek them out. I will be crawling out from under my rock to go visit them and so should you!
New Jersey is a long state and the wineries are spread out so you can make them a day trip, a stop on the way to or home from the shore or map out your trip and stay at some nice Inns along the way.
You will feel comfortable visiting the wineries with the current Covid situation. The tasting are all done in flights and the tables are all spaced a good distance apart. At Auburn Road you can taste sitting in the vineyard rows. With the cold weather coming, many of the wineries will continue with tastings outside. Think of it as Apres Tasting. Dress for it with layers and bring a blanket. Some have heaters and fire pits. Don't let the cold weather keep you away.
Here are some of my highlights. There will be more to come in the upcoming months. To keep up to date on events that are happening at the wineries go to the Garden State Wine Growers Association and sign up for their emails.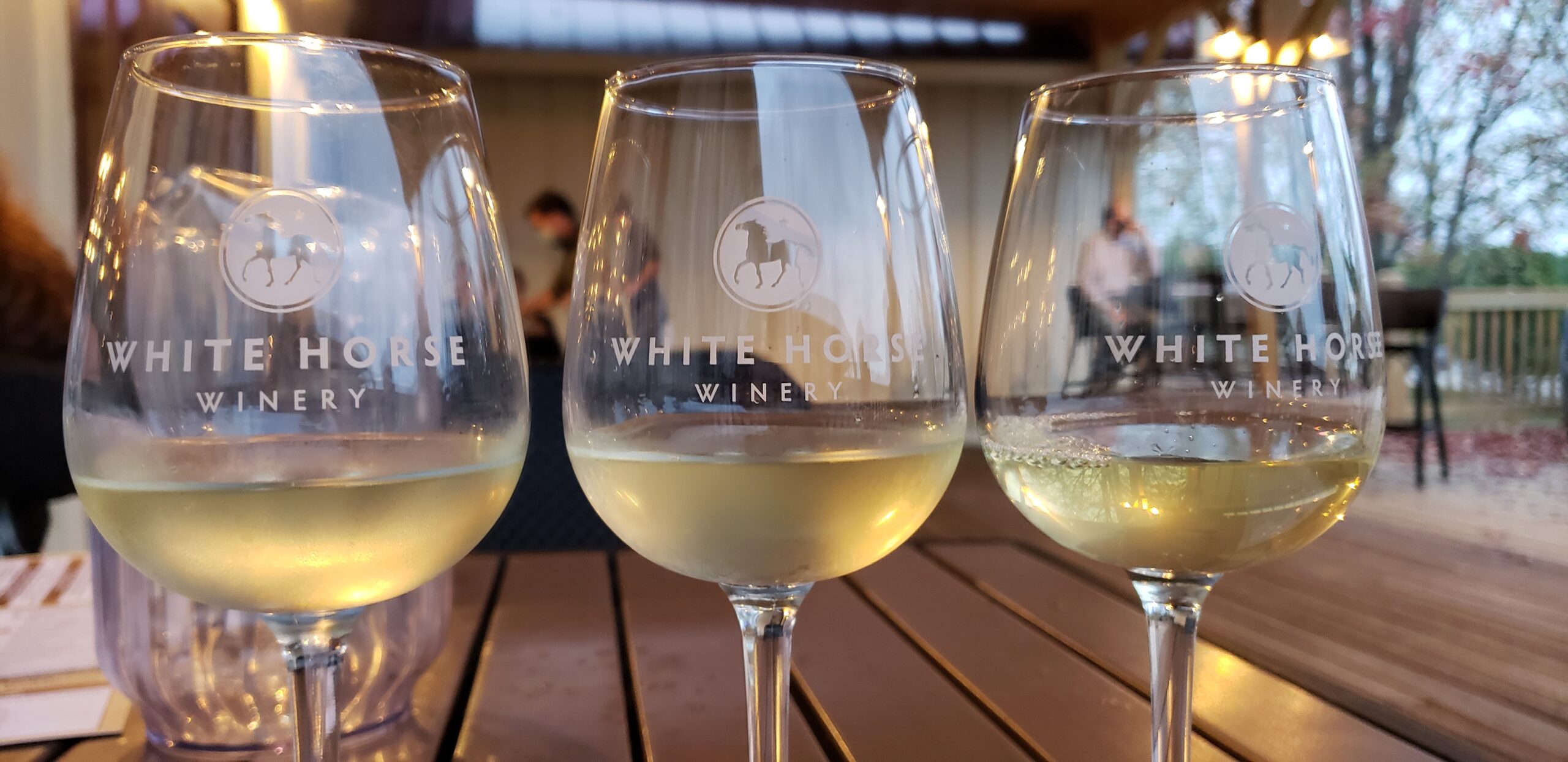 White Horse Winery: Named after the White Horse Pike, the road that travels from Cherry Hill, NJ to Atlantic City White Horse Winery is located in Hammonton. The winemaker Seferino Cotzojay came to White Horse from Bedell Cellars on Long Island. Ok – I felt the New York connection here.
The wines I thought were very well done. The 2019 stainless steel Chardonnay was very nice. Had nice acid, hints of citrus and melon. Really showcased the fruit well. If you like it oaked the 2019 Chardonnay had a nice fresh creamy mouth feel. Vidal Blanc 2019 which is a hybrid I really liked and thought it was well balanced with soft pineapple and citrus notes. The 2017 Cabernet Franc which is one of my favorites had the beautiful spice on the finish that I love. The 2019 Estate Merlot opens up real well and full of blue and black fruit.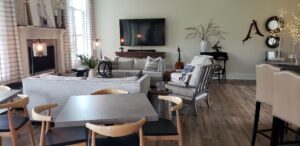 Across the street is the Farmhouse at White Horse Winery and I totally recommend at least a two-night stay there!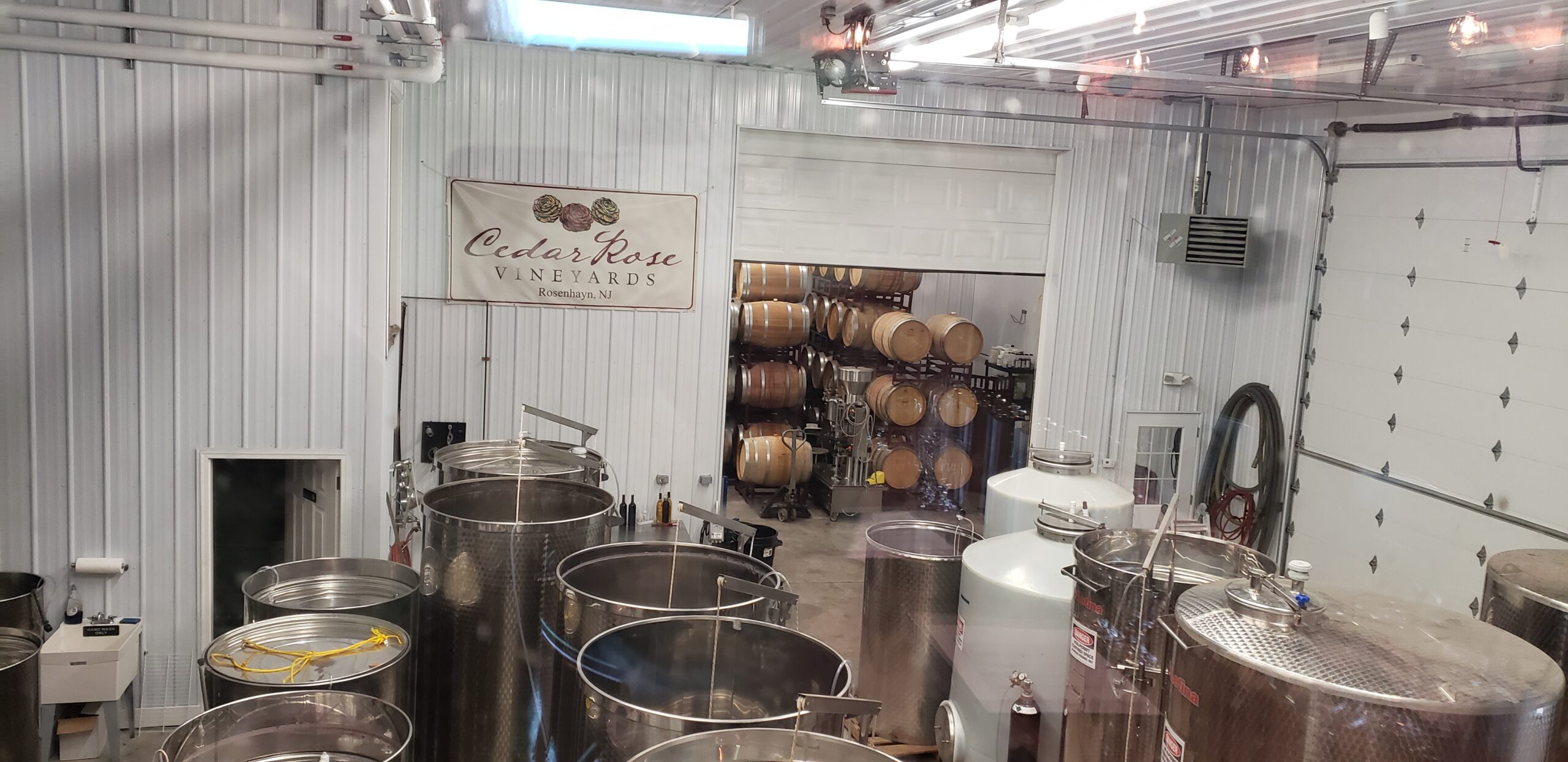 Cedar Rose Winery: Located in Millville, New Jersey and owned by two young men, Steve Becker and Dustin Tarpine. A dream that began by planting 2 acres of vinifera in 2011 just after finishing college. One of the wines I really started enjoying on this trip is Vidal Blanc and Cedar Rose's 2017 aged in Acacia Barrels was delightful with nice citrus and floral notes, soft on the palate and a nice finish. The 2017 Capelli Vineyards Cabernet Franc had a complex nose, beautiful black fruit and a soft lingering spice on the finish.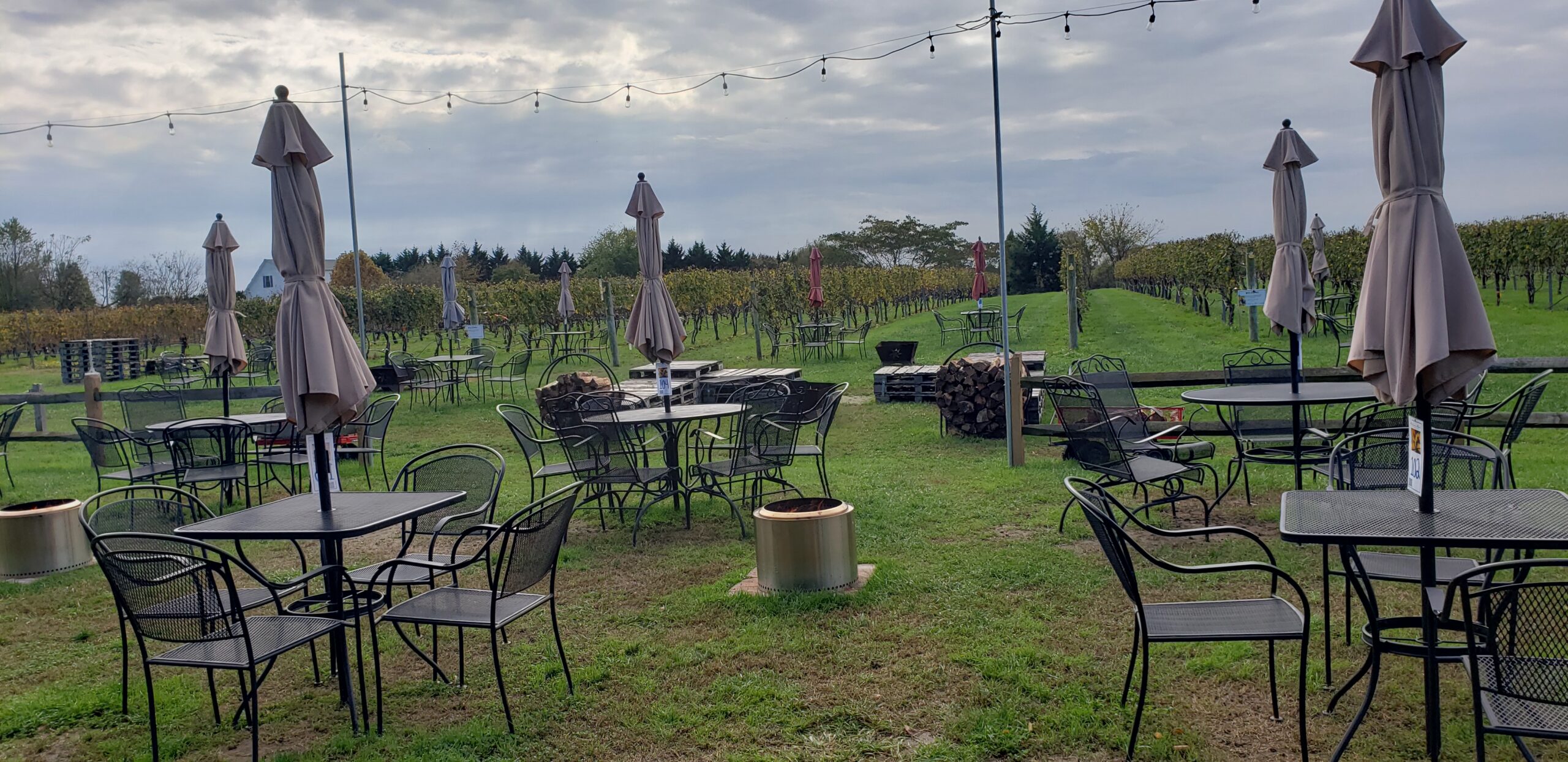 Auburn Road Vineyards: The Green Acre story…Two attorneys from Philadelphia, Scott and Jules wanted to escape the city life and hang up their lawyer hat. They bought the farm in 2003, planted the vines in 2004 and opened their wine bar (tasting room) in 2007. Many of their wines are named after yoga poses. Two wines here that stood out are their White Bottle made with 100% Chardonnay grapes. The wine was fresh, flean with lemon, hint of butter and nicely balanced. Good Karma made with 100% Merlot. Nice red fruit, jolly rancher cherry and soft black peppercorn spice on finish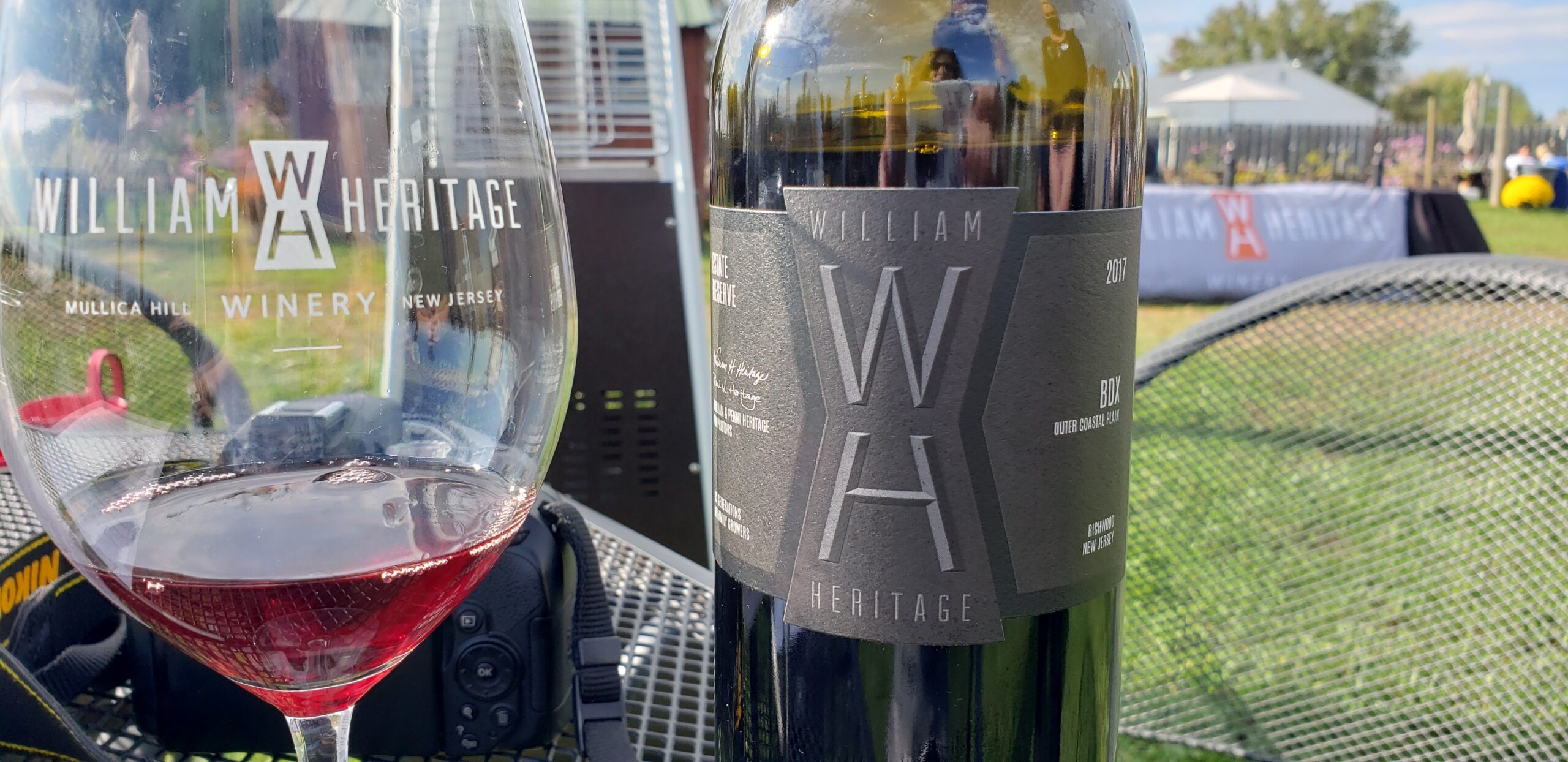 William Heritage Winery: I pass this winery frequently on my way to I95, however it's usually in the early morning or late at night. The Heritage family has farmed this land since 1853. In 1998 Bill and Penni Heritage began to convert the farm from apples and peaches to grapes. Wines to taste are their 2019 Estate Reserve Chardonnay. Barrel fermented and aged on lees for 8 months. You can smell hints of butter on the nose. The palate was clean, hints of butter, melon and lemony on the finish. Not to miss is the 2019 Burn Pile Vineyard Chambourcin. Very dark purple in color with aromas of figs, dates and blackberry. The palate shows lots of black raspberry, blackberry, silky mouth feel and prune on the finish.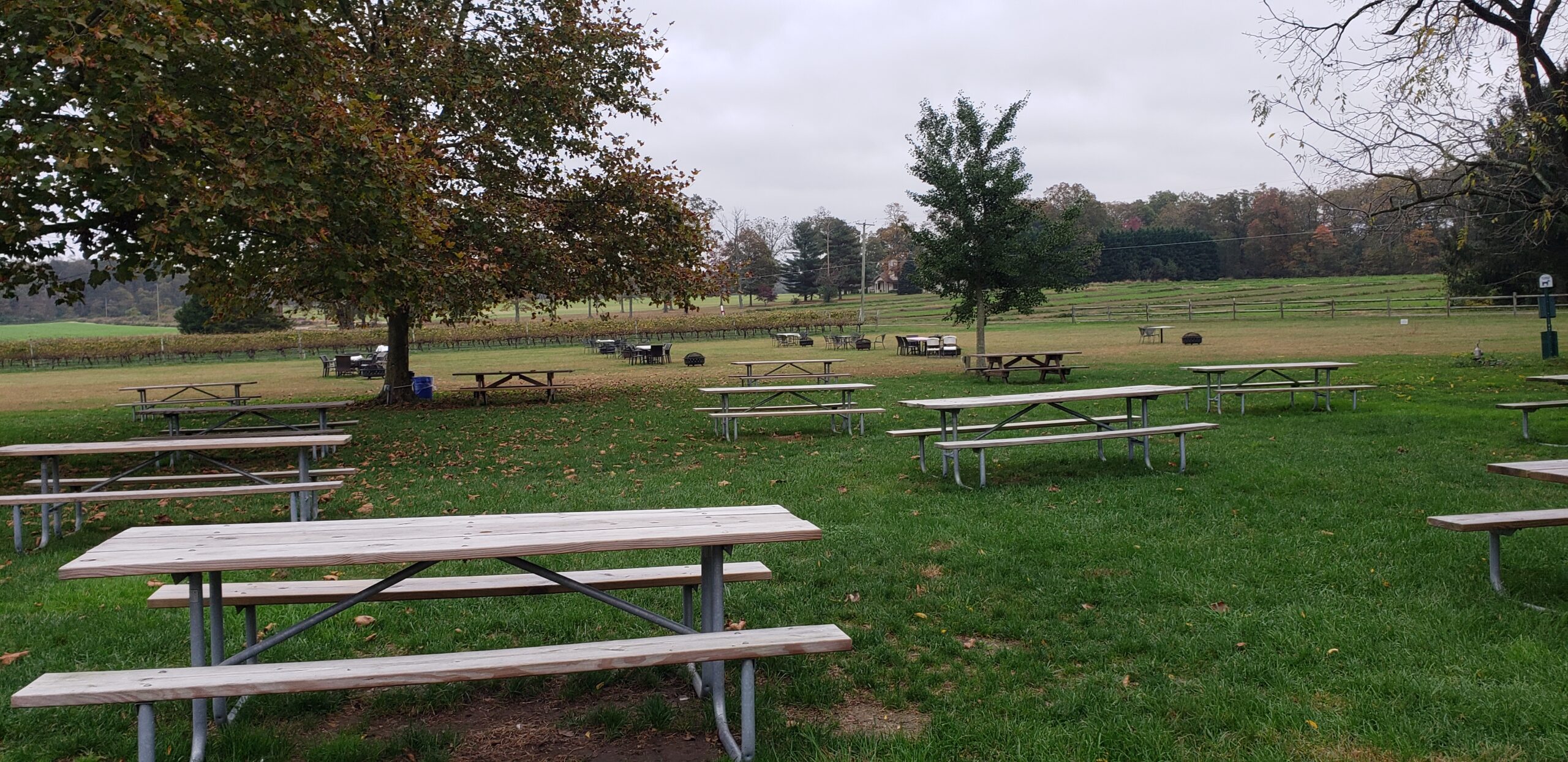 Bellview Winery: Purchased in 1914 by Jim Quarella's grandparents. The winery sits on the original 20 acres of Bellview Farms. The farm today is 150 acres that includes the farm across the street. Today Jim and his son Scott run the business. In 2000 they commercially planted their first grapes. Today the vineyard is planted with 20 varieties on 50 acres. They are still looking and researching what grows best where they are. They are looking for consistency every year of the quality of fruit that comes off the vine. Some of the grapes showing the consistency they are looking for are Gruner Veltliner, Pinot Grigio, Viognier, Traminette, Braufrankish, Cab Franc, Merlot, and Chambourcin. Two wines that stood out for me was the 2017 Gruner Veltliner. It's the third year producing this wine and will really come into it's own as the vines mature. Nice and crisp with lively acidity and notes of green apple, lime, pear and white pepper on the finish. The Chambourcin 2017 had nice red fruity nose, high acidity, notes of red raspberry and soft baking spice on the finish.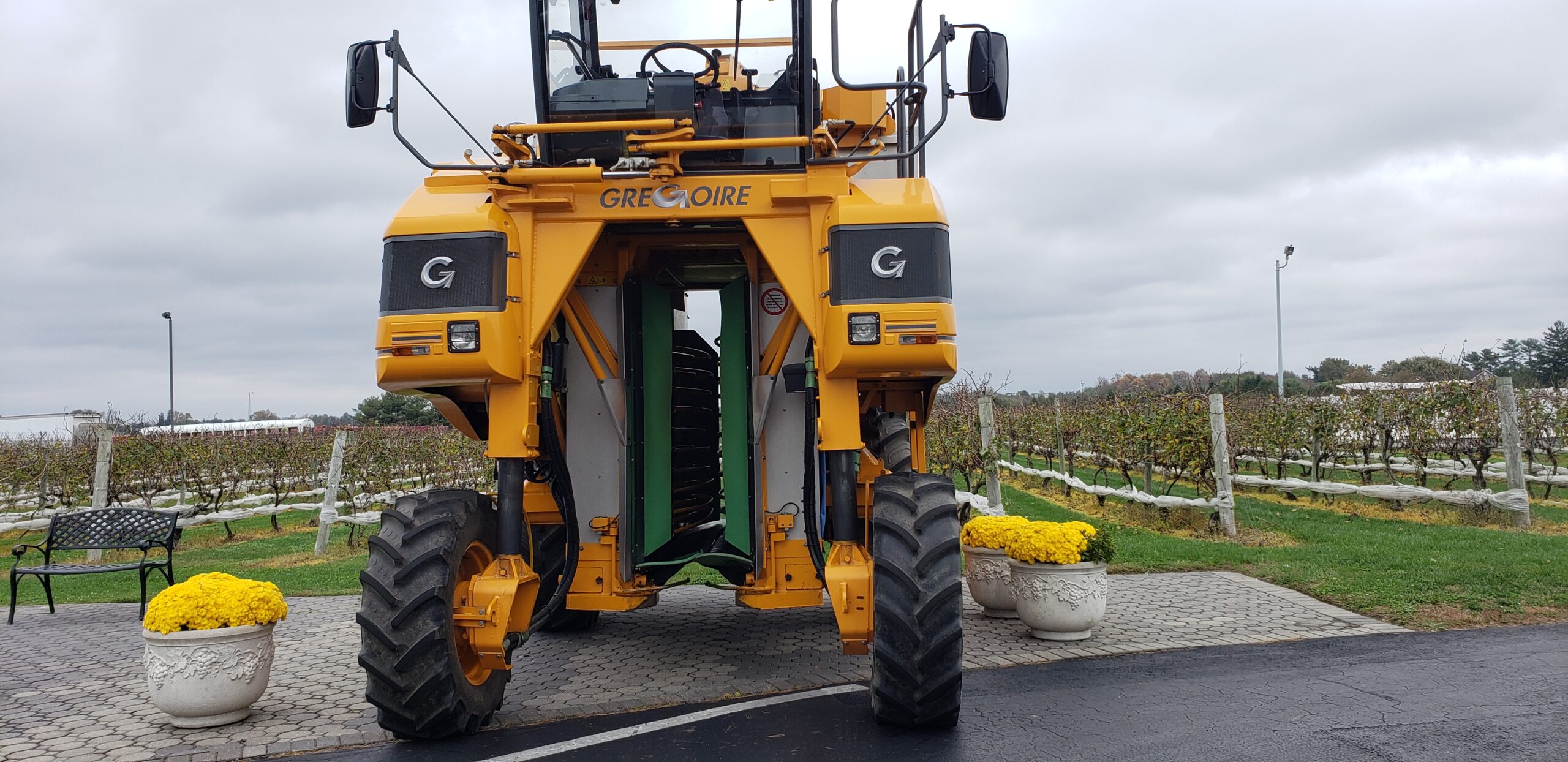 Tomasello Winery: Two weeks after the appeal of prohibition, Charlie's grandfather drove to Washington DC in a snowstorm to apply for his winery license. Tomasello became bonded licensed winery number 68 in the United States. Charlie and his brother Jack are the third generation to lead the winery and three years ago the 4th generation joined the company. The Palmaris OCP Label represents the 4 generations farming the land. They grow 68 acres of grapes in Atlantic and Camden counties. The 2019 PALMARIS OCP Chardonnay was the perfect pairing to the salmon salad that I thought was lunch. Long and behold Filet Mignon came out the 2016 PALMARIS OCP Petit Verdot was the match for that with 15% Cabernet Sauvignon and 5% Cabernet Franc.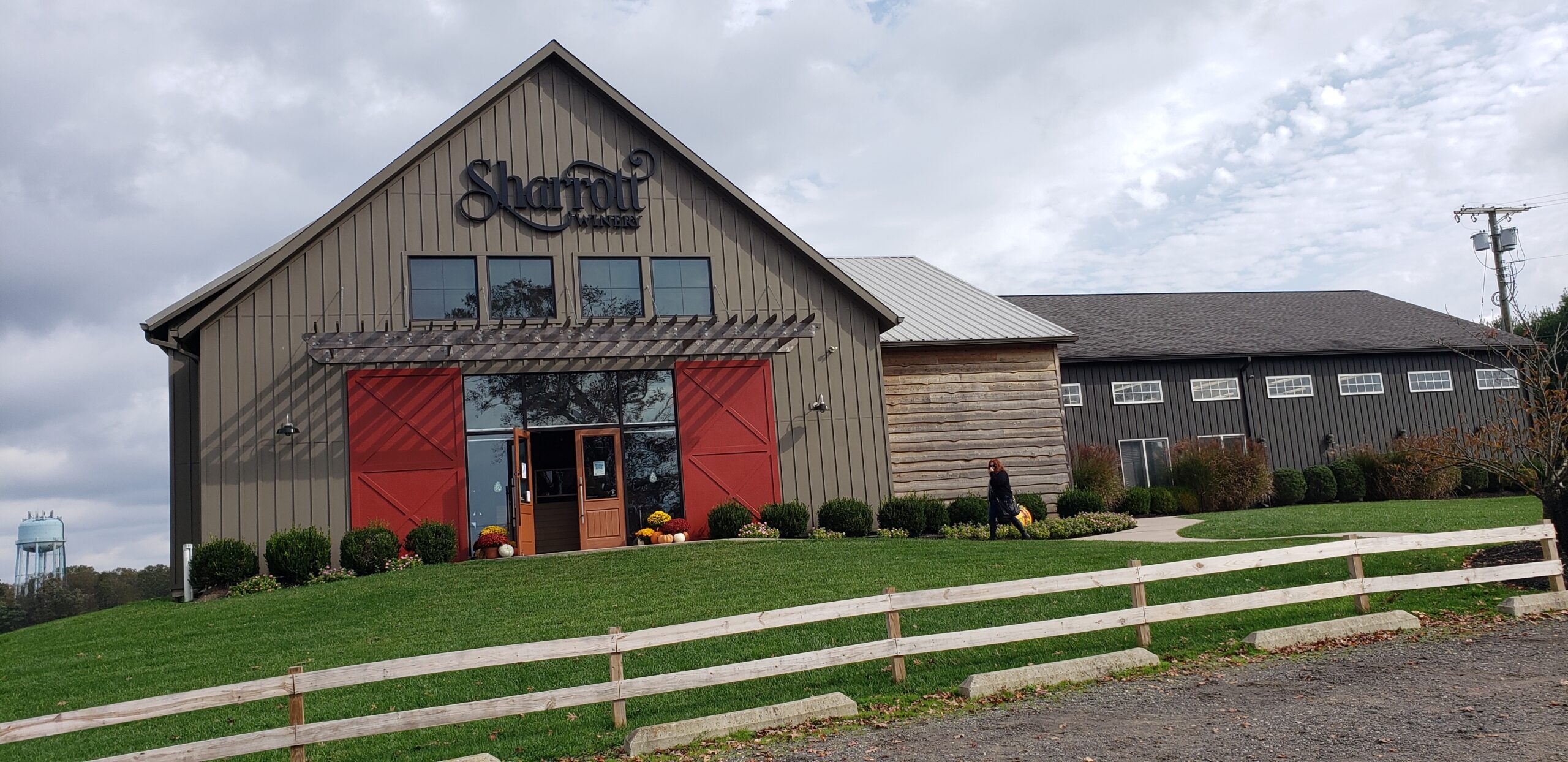 Sharrot Winery: I have been to this winery before, but not since they renovated and built a larger tasting room with windows overlooking their vineyard. Grapes are grown on a 34 acre farm that include Chambourcin, Vignoles, Cabernet Franc, Merlot and Cabernet Sauvignon and a tad of Petit Verdot. In 2004 they acquired the property, 2005 the first grapes were planted, 2007 the first vintage and in 2008 the winery was opened to the public. The 2019 Barrel Reserve Chardonnay was aged in oak for 6 months. Just enough oak to wet your palate. Nice acidity on the finish with notes of lemon. Their 2018 Merlot was the New Jersey Governor's Cup winner and I can see why. Lovely nose of blueberry and black fruit, very balanced, soft and silky on the palate with blue and black fruit.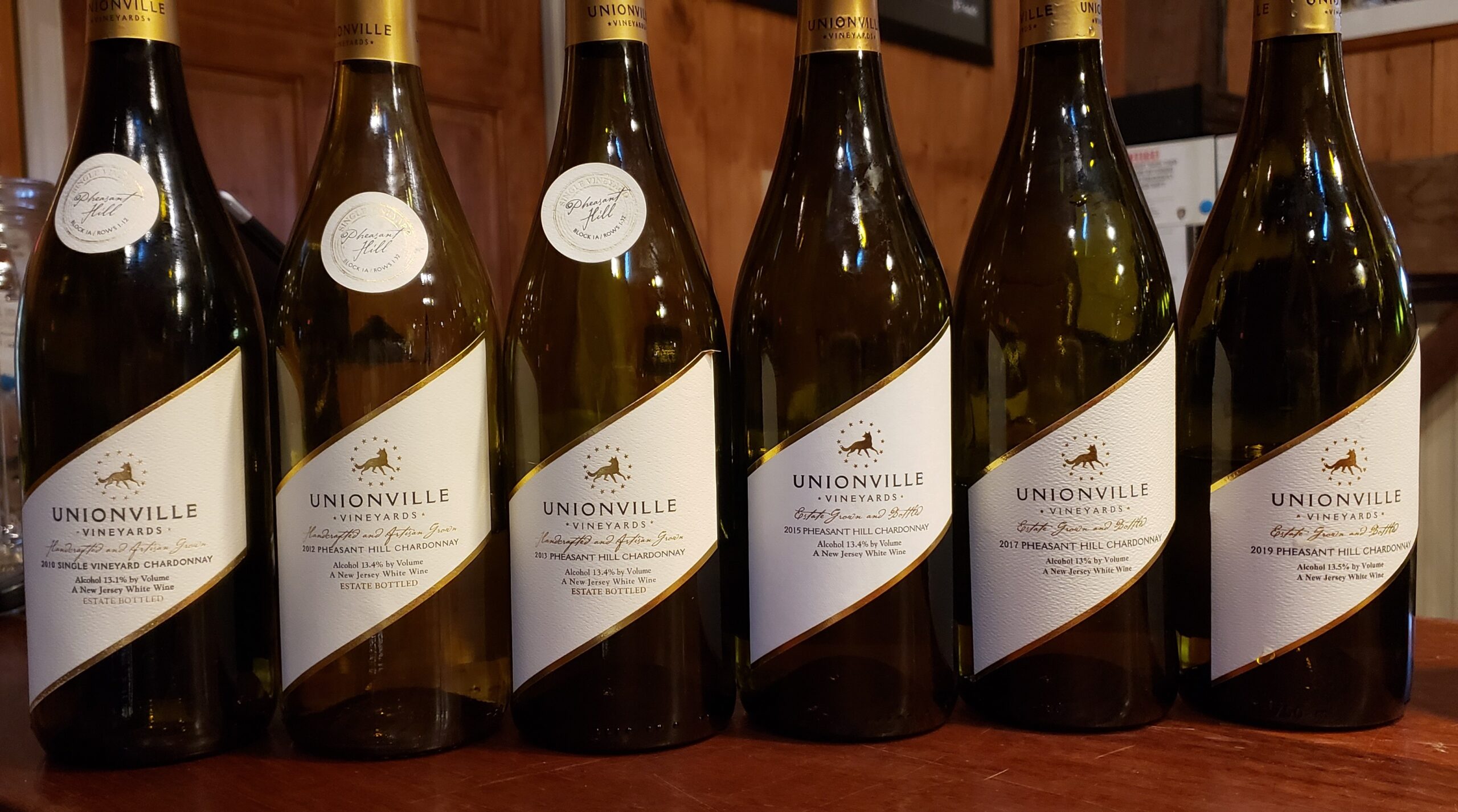 Unionville Vineyards: Located in the Sourland Mountains which is a ridge that runs from Lambertville to the east and ends in Hillsboro, it is the largest contineous forest in Central New Jersey. They have been growing Chardonnay in the Pleasantville Vineyard since 2001. The 2017 Chardonnay is nice an lemony with hints of pear and a nice mouth feel.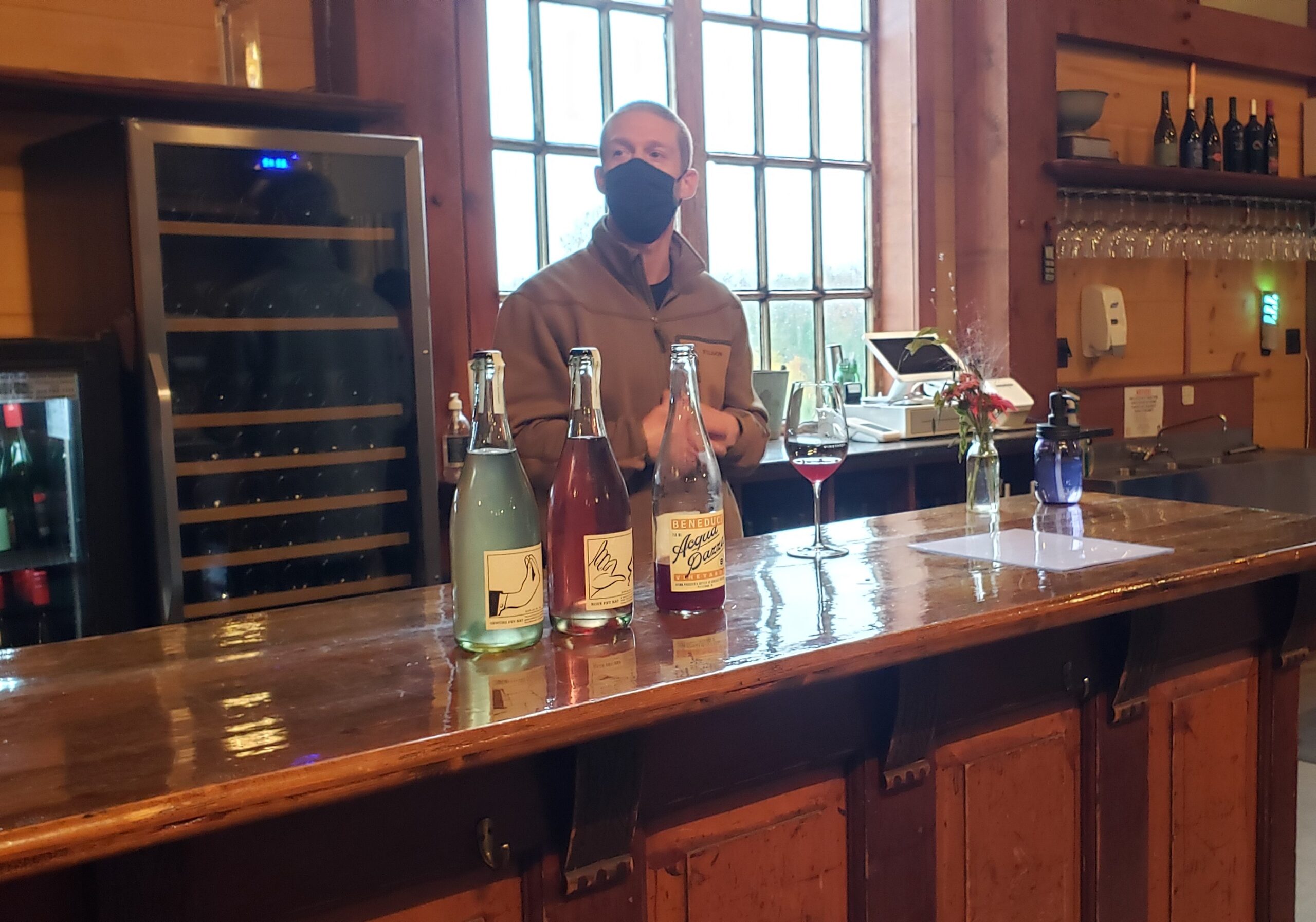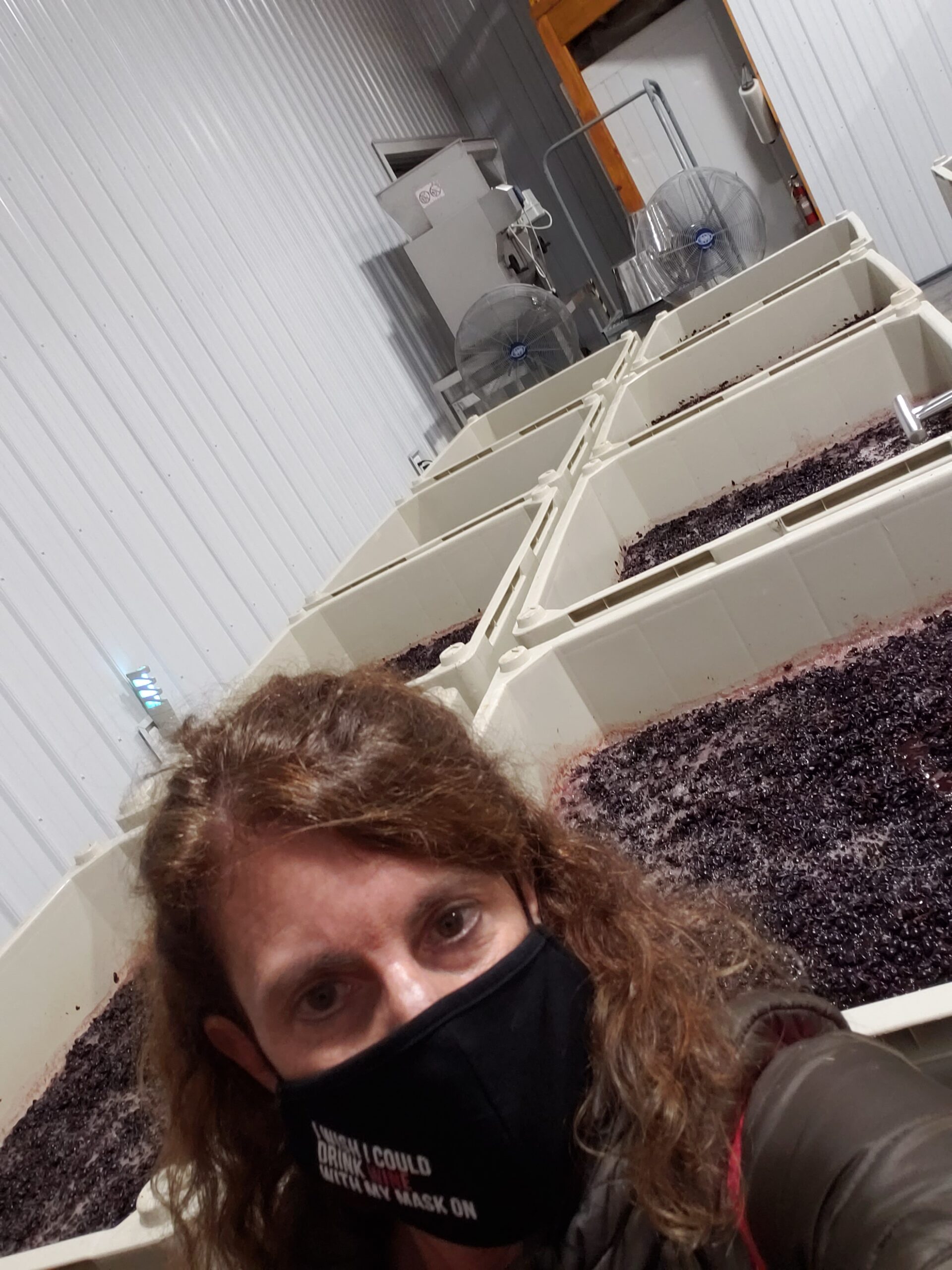 Beneduce Vineyards: Owned by Mike Beneduce Jr and sits on the farm that was purchased in 2000 as an expansion for his dad's business, Great Swamp Greenhouses. As you drive up the property you will see the greenhouses on the right that they grow and sell annuals and perennials there. The winery sits in the refurbished tractor barn. In 2009 they began planting the vineyard on the property. They wanted to plant the best grapes that will grow best on the property. They found that their location, soil and climate data is in line with Austrian, Northern Italian and France wine regions so they planted what grows well there. 2019 Dry Riesling a must try. Stainless-steel fermented, soft, clean with notes of peach and stone fruit. The 2016 "Centerfold" Pinot Noir nice with slight hints of earth, red raspberry and killer spice on the finish. Don't forget to try their Pet Nat's all nicely done.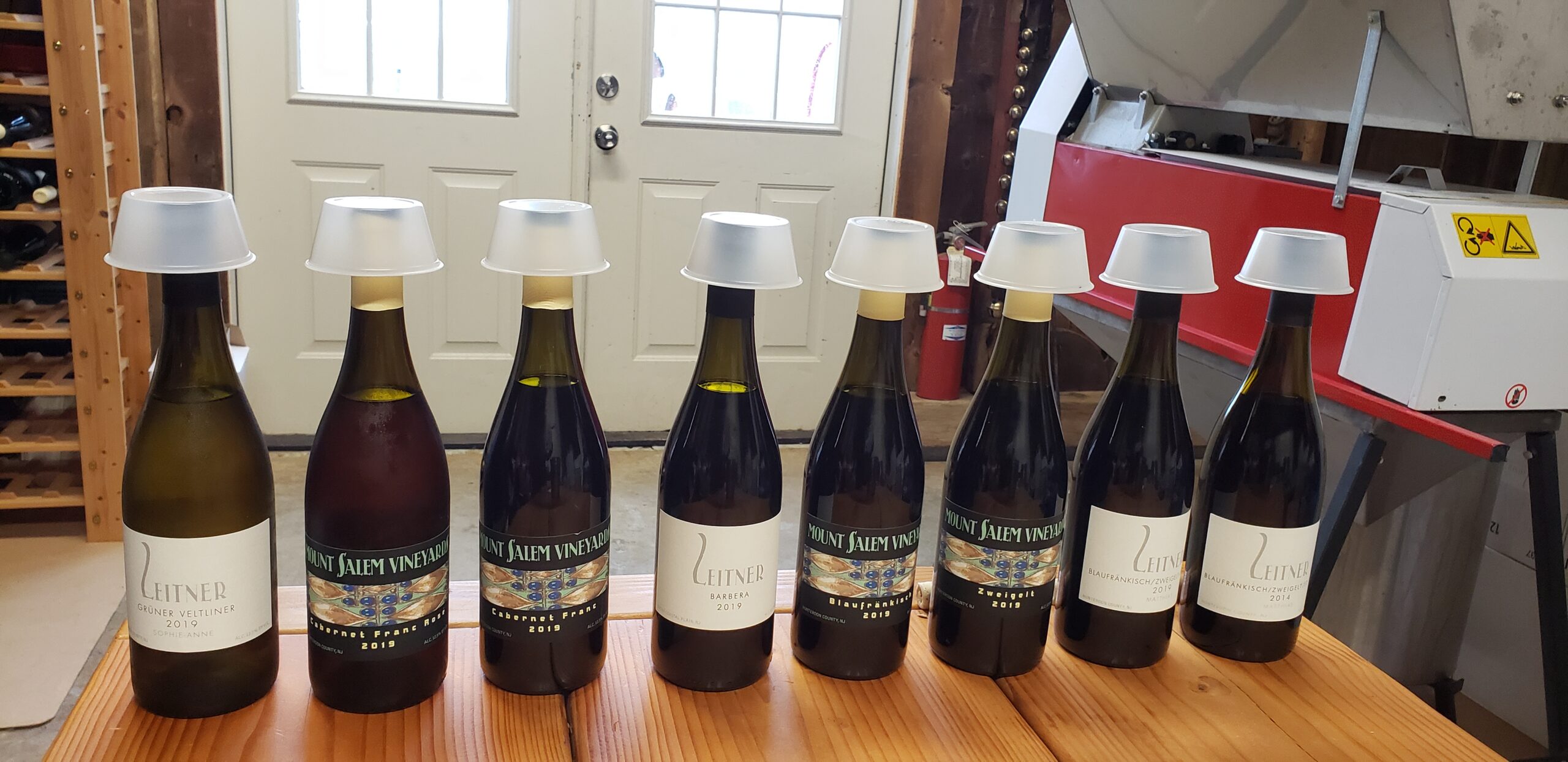 Mount Salem Vineyards: Sometimes the little wineries you wouldn't think of to stop at are diamonds in the ruff. The vineyards was planted in 2005 and they have a total of 7 acres planted. They chose Austrian varieties that include Gruner Veltliner, Riesling, Pinot Grigio, Blaufrankisch, Zweigelt, St. Laurent and Cabernet Franc. The vineyard is dry-farmed and the wines are wild yeast fermented. The Cabernet Franc Rose is one you want to take home with you. Lots of strawberry and baking spice on the finish. Their Cabernet Franc has a beautiful nose with strawberry and spice leading to a palate of red fruit, sour cherry and spice that softly explodes in your mouth on the finish.

Alba Vineyard: Located right between New York City and Philadelphia it's a must-stop in your travels. The winery was purchased in 1997 out of bankruptcy, but the vineyard itself was planted in the late 1970s and the winery opened in 1984 by Rudy Marchesi. They began with 50 acres of property and today own 90 with 45 planted acres of 8 grape varieties. It's a beautiful property! Highlights were their 2018 Grand Reserve Chardonnay that spent 18 months in the barrel. The nose had hints of oak and butter. The oak was nicely integrated in the wine with flavors of crushed stone and soft citrus. The 2016 Heritage Estate Cabernet Franc was aged in oak for 30 months in French oak. It's a rich Cabernet Franc with nice integrated oak, nice structure with dark red and black fruit and nice black spice on the finish.