Cambourcin isn't a grape that you hear about in daily wine conversation. I've had Chambourcin before grown in the Hudson Valley. Many wineries use it in a blend with other red varieties. I wasn't really a fan and a wine made with the Chambourcin grape wasn't one that I would reach for. That all changed recently on a media tour of the New Jersey Wineries.
Chambourcin is a French-American hybrid grape, a cross between a European and American grape. The grape was created in France by Joannes Seyve in the early 1960s in France but the exact parentage is unknown. It is very resistant to fungal diseases especially downy mildew and grows well in cool climates. You will find the grape planted in the North East and Mid West as well as New South Wales, Australia and in its native France, Loire Valley. Chambourcin is the parent to the new disease resistant grape Regent grown in Germany, Switzerland and Okanagan Valley.
Chambourcin Profile
Chambourcin is a deep-colored red wine. You will find some herbaceous notes, red fruit, black cherry, black pepper, big on tannins and acidity.
On my whirlwind media tour of New Jersey Wineries I tasted four wines made from the Chambourcin grape that really changed my mind! I did come home with two bottles.
Here is what my notes have to say about the wines.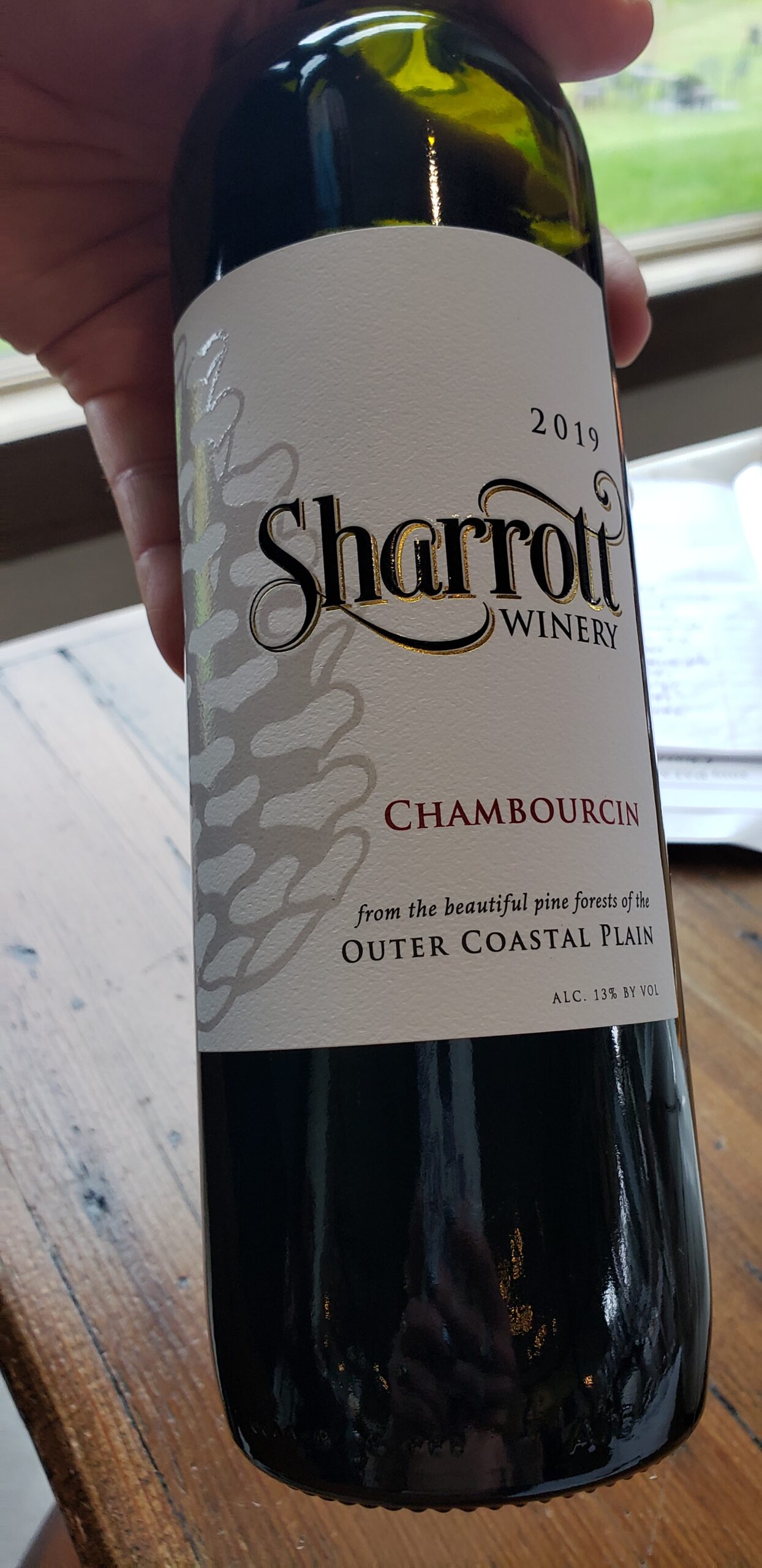 Sharrott Winery 2019 Chambourcin SRP $25.99 – 100% Chambourcin with 10 months in American oak. It's made like a Cabernet Sauvignon. 100% Malolactic fermentation. Smooth and silky on palate. Lots of red berry. This is really nice!
Bellview Winery 2017 Chambourcin $18 – Silver Medal 2020 San Francisco Chronicle Wine Competition. 100% Chambourcin with 18 months in American oak. High acidity, fruity red nose. Nice red raspberry, soft baking spices on finish. Love!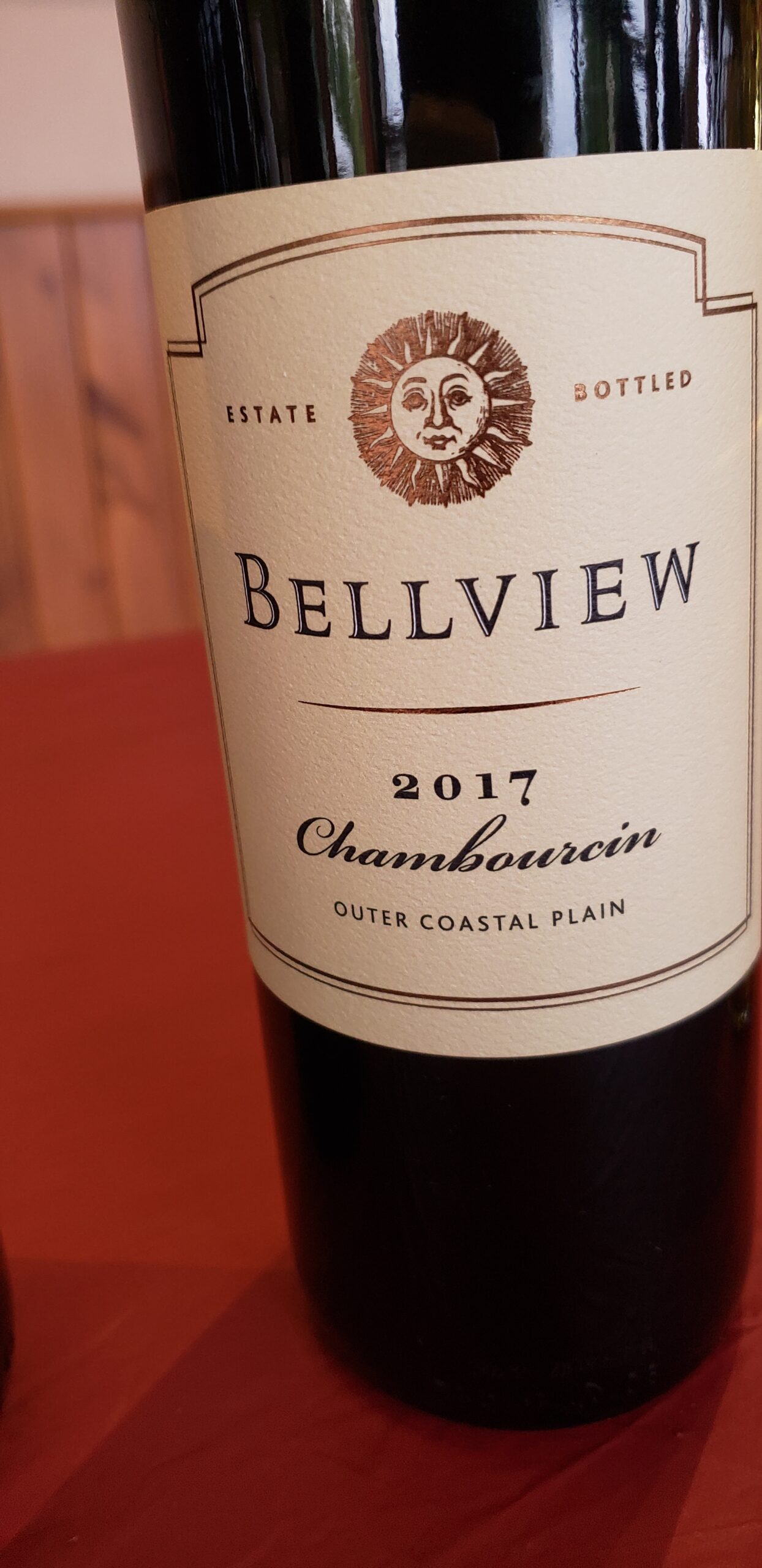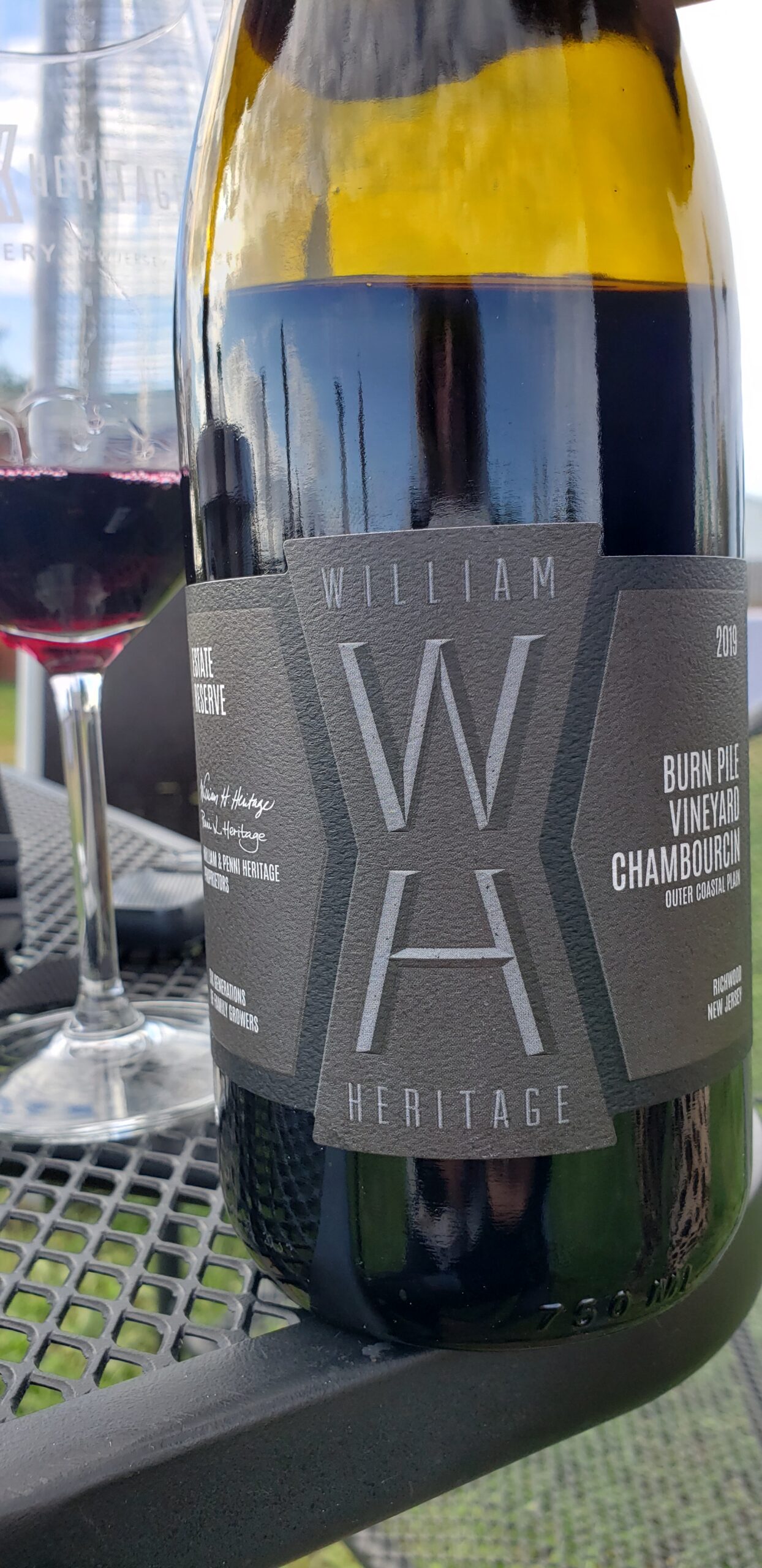 William Heritage Winery 2019 Burn Pile Vineyard Chambourcin SRP $45 – The vineyard is next to an old burn pile used to burn brush from pruning the fruit trees. The soil has a lot of ash and is carbon-rich. Aged in French oak with 15% of it new. Nose of fig dates and blackberry. Palate full of blackberry, black raspberry, silky with prune on the finish. 275 cases Get it!
White Horse 2018 Estate Chambourcin SRP $19 – Beautiful aromas of pomegranate, plum and a plate of blackberry, black cherry, soft and silky with baking spices on the finish.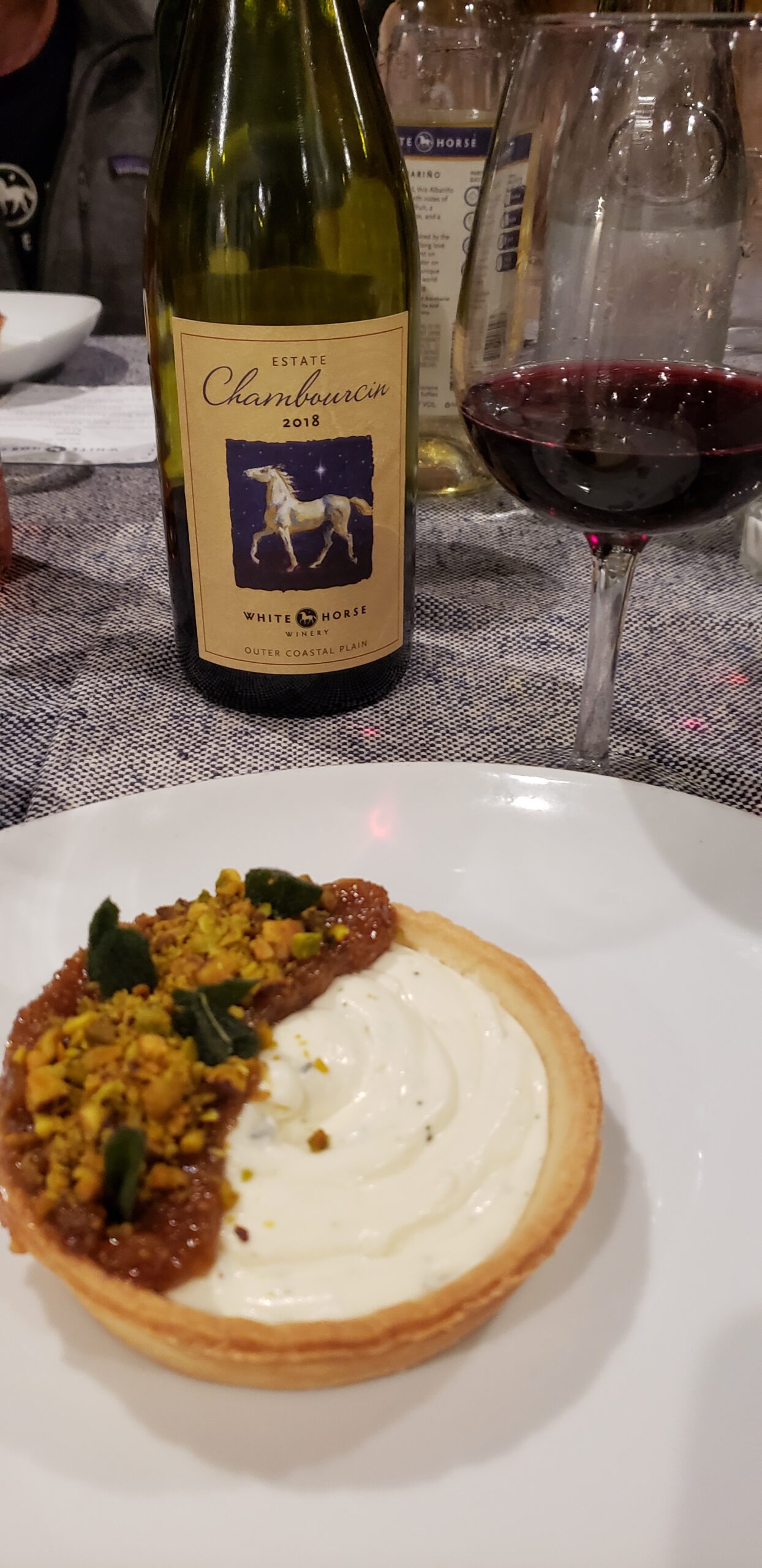 After spending a week exploring the New Jersey Wineries, I've become a Chambourcin lover!
Listen to the Podcast
Podcast: Play in new window | Download