I recently sampled some organic wines from the Casablanca Valley in Chile. I don't get to drink Chilean wines often, I don't know why, but I need to. These wines really impressed me. The Sauvignon Blanc wines were outstanding with bright acidity and the Pinot Noir and Carmenere so food-friendly.
We hear the term organic used a lot lately, what does it mean? Growing grapes organically means the grapes are grown without the use of synthetic fertilizers or pesticides. The yeast used during winemaking must be certified organic.
Ritual Wines and Veramonte Wines are producing organic wines from the Casablanca Valley area of Chile. Here is what they are doing to be organic.
Ritual Wines
"We believe in letting vines connect with their environment over time; this is the art of making an exceptional wine"
The quality of the compost comes from the organic waste from the harvest along with guano from the area. Guano is the excrement of seabirds and bats and it is used as fertilizer and is highly effective due to its high content of nitrogen, phosphate and potassium which are key nutrients essential for plant growth.
Inter-row crops to revitalize soils.
Sheep roam in the vineyard to help cut grass. They also act as natural fertilizers
Organic certification in all their vineyards
Wines undergo native fermentation
Veramonte Wines
"We follow organic and sustainable practices because we believe that it is the only way to have healthy and expressive vineyards that transcend time and deliver pure fruit and wines that reflect the living soils from which they come."
They use their compost to maximize their soils to promote balance and self-regulation of the ecosystem
They minimize erosion by cropping between rows
They have sheep that eat the grass in the spring, aerates and minimize compaction of their soils. They are natural fertilizers.
Preserve biodiversity to ensure a self-regulating ecosystem for healthy vines
On the vines, have an adequate amount of foliage to allow proper ventilation and to avoid disease.
The Wines
If you like Sauvignon Blanc you will love the Sauvignon Blanc Ritual and Veramonte are producing. They have nice brigh acidity and juicy. The Pinot Noir and Carmenere are well made, easy drinking and food friendly. Best of all they are all under $20.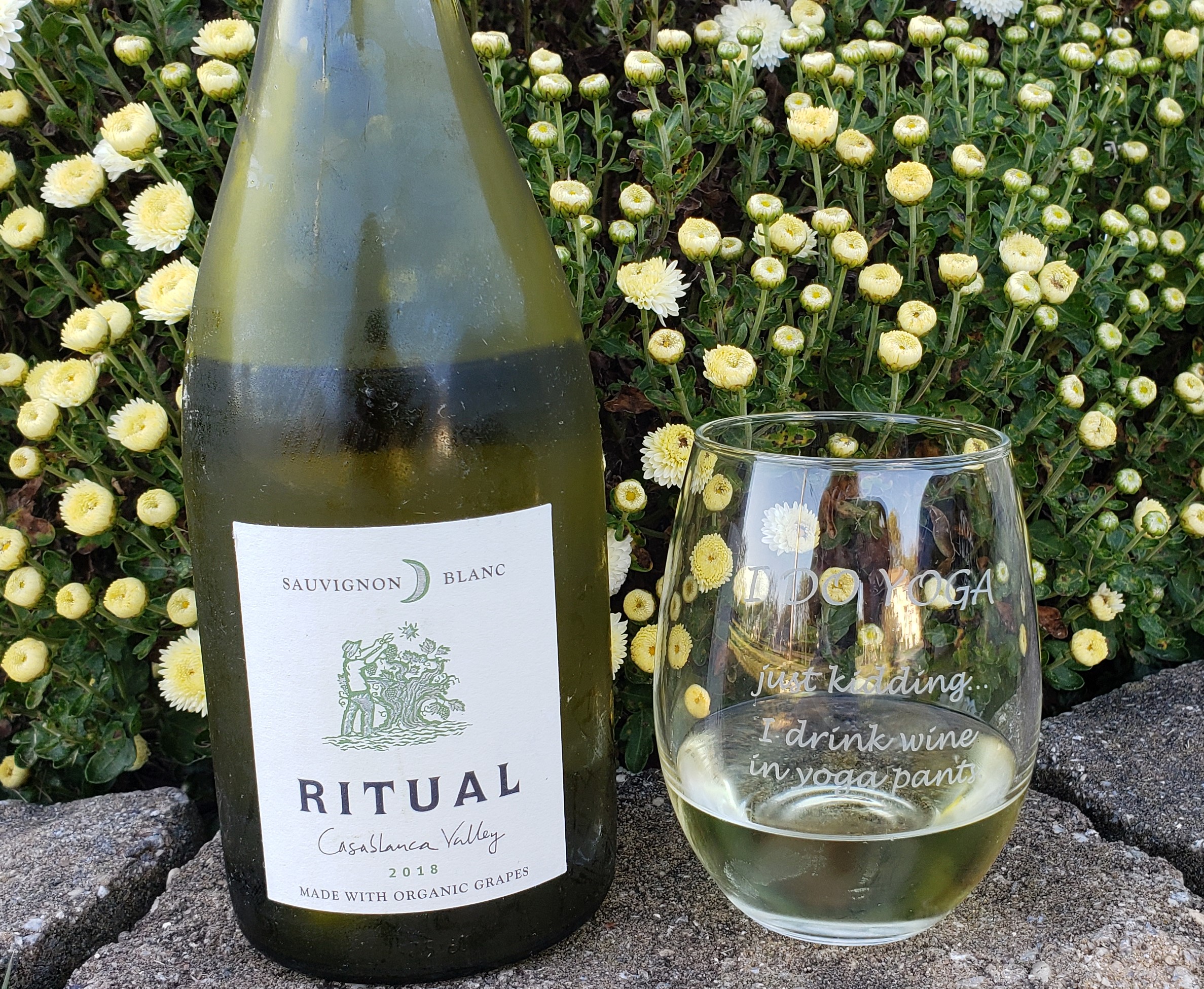 Ritual Organic Sauvignon Blanc 2018 SRP $19.99 – 100% Sauvignon Blanc whole-cluster pressed and sits for 36 hours. Some fermented into concreted eggs, the rest in neutral oak barrels and stainless steel tanks. This brings different components of the fermentation to the wine and brings out the aromatics, flavors and textures that you see in the wine. The wine sits in the varying vessels for eight to ten months stirring hte lees every other week. The wine showed beautiful lemon and fresh cut grass aromas leading to a palate of green apple, white peach with bright acidity and a smooth finish.
Veramonte Organic Sauvignon Blanc 2019 SRP $11.99 – Buy a case of this and use it for your house wine. At this price point, you can't go wrong! 100% Sauvignon Blanc from Casablanca Valley, these grapes are harvested at night to maintain fresh and bright acidity. The wine is beautiful with bright acidity, aromas of pink grapfruit, lime and fresh cut hay. Don't drink this wine too cold because it will mute the beautiful flavors on the palate. Beautiful white juicy grapefruit with a burst of acidity. Paired great with prosciutto, the salt cut down the acidity in the wine.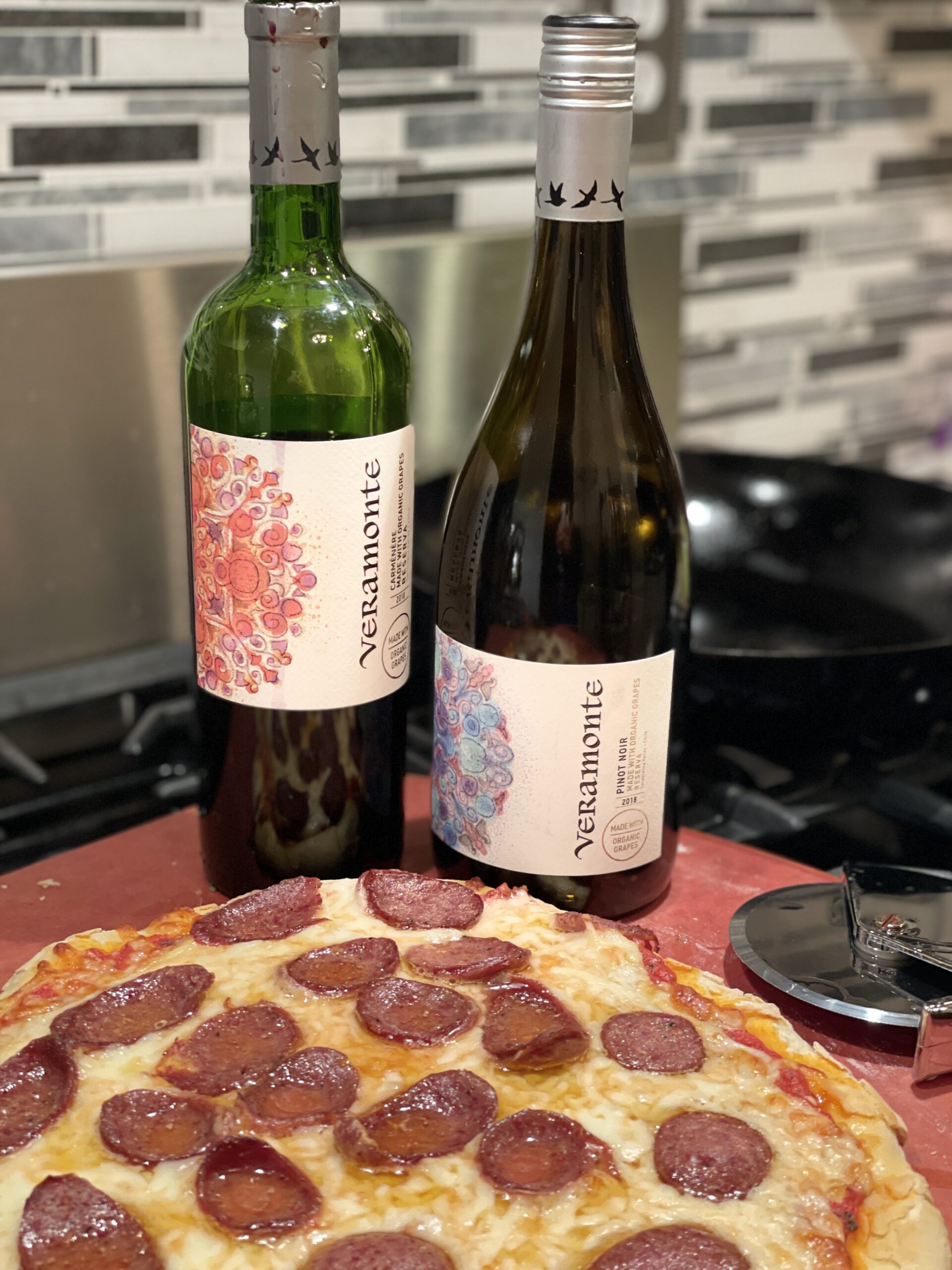 Veramonte Organic Pinot Noir 2018 SRP $12.99 – A very easy drinking Pinot Noir with aromas of red raspberry, hints of earth and forest that leads to a palate of elegant red raspberry, cranberry, soft and smooth with a touch of white pepper on the finish.
Veramonte Organic Carmenere 2018 SRP $11.99 – 100% Carmenere ferment with native yeasts then racked into neutral oak barrels and aged for 8 months. The wine is layered and come what complex with slight vegetal notes on the nose. The palate is smooth and silky with a good balance of acidity and soft tannins. Dark fruit, with highlights of black currant and juicy plum and a slight spice on the finish. Served with duck sausage pizza and the smokiness in the duck brought out the fruitiness in the wine.
All the above wines are part of the Gonzalez Byass Family.