Every now and then you have to try something different and go out of your comfort zone. That includes with wine.
Back in June I received a press release for Fun Wine and they asked if they could send me their three award-winning flavors. They were Red Sangria, Strawberry Rose Moscato and Coconut Chardonnay. All three are low calorie, low-alcohol and reasonably priced. Honestly, I wasn't sure about this, but the packaging drew me in. Wine cocktails? Sure let's give it a try. I only wish my daughter was home to share in this tasting, as I think she would have enjoyed it.
About Fun Wine
Fun wine is new, it launched in December 2019 in Miami. The company CEO and Founder, Joe Peleg created this brand because he wanted to make wine more accessible, visually appealing, low calorie, refreshing and fun. Especially for first time wine drinkers.
The artist behind the labels is Miguel Paredes. Miguel was inspired by the Miami's distinct culture and graffiti art scene and the New York graffiti art,inspired the design for the bottles showing fun and unity.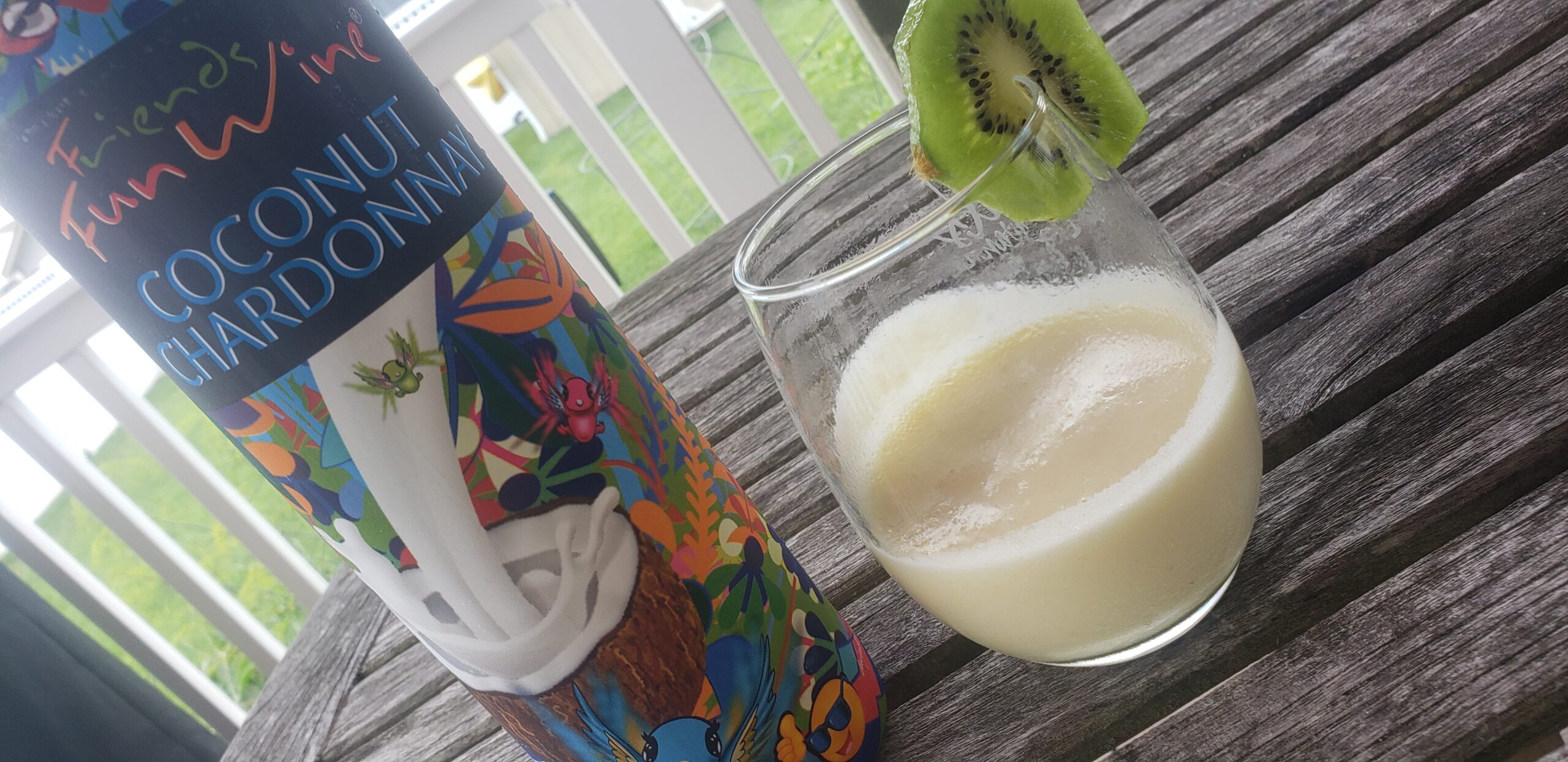 Wine Cocktails
Fun Wine Coconut Chardonnay – We made Miguel's Colada with this bottle of wine. Tasted on its own, it was overly coconut. But made into a Colada I was presently surprised. I got fresh cut pineapple and froze it for the drink. Added to the blender along with 2oz of Rum (per person) and eyeballed the Coconut Chardonnay pour. It doesn't have all the calories of a Pina Colada, but it sure taste like one.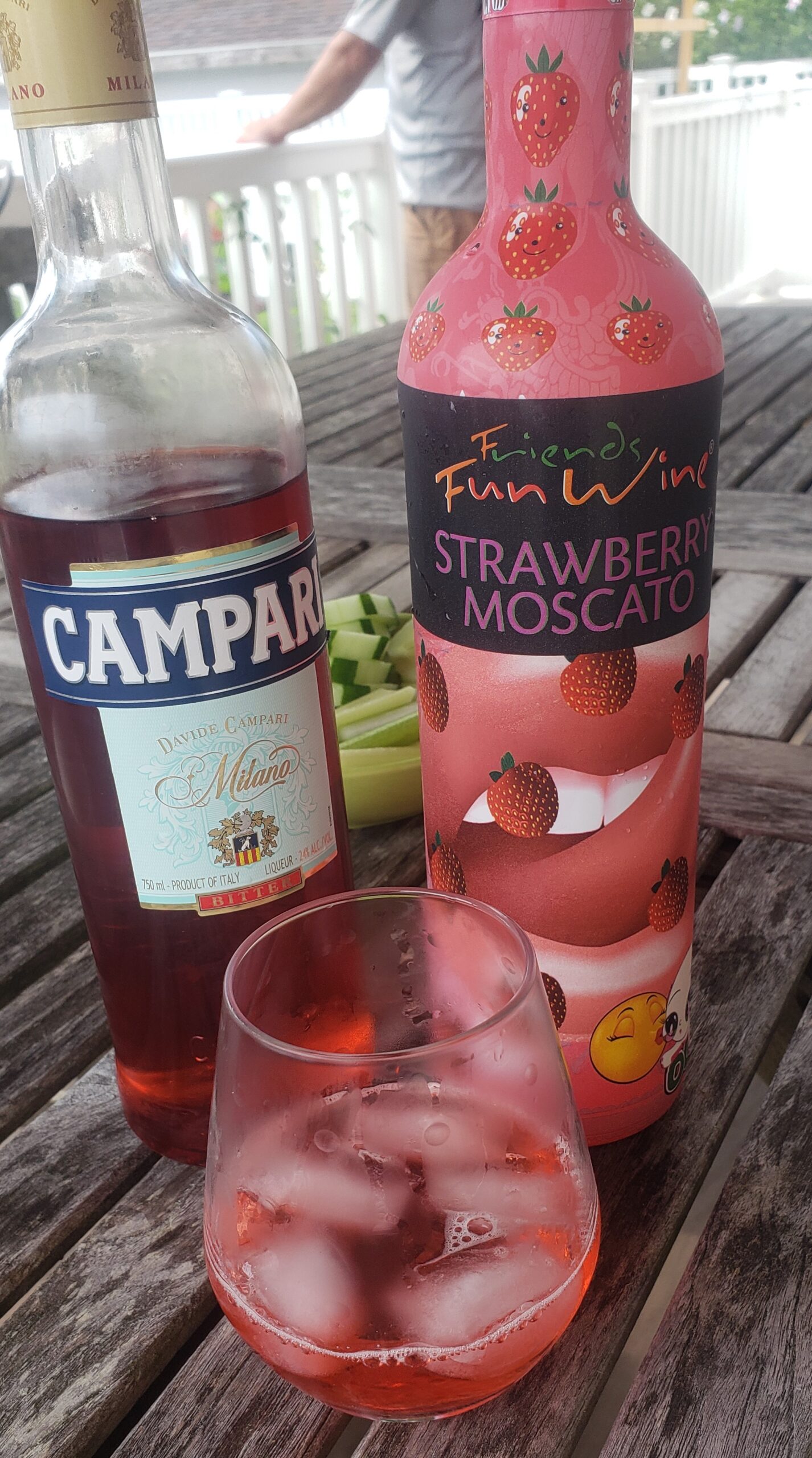 Fun Wine Strawberry Rose Moscato – This was my first try at a Negroni. We didn't have the chocolate bitter required for the Chocolate Strawberry Negroni, so we just made a Strawberry Moscato. It was a tad on the sweet side, but refreshing.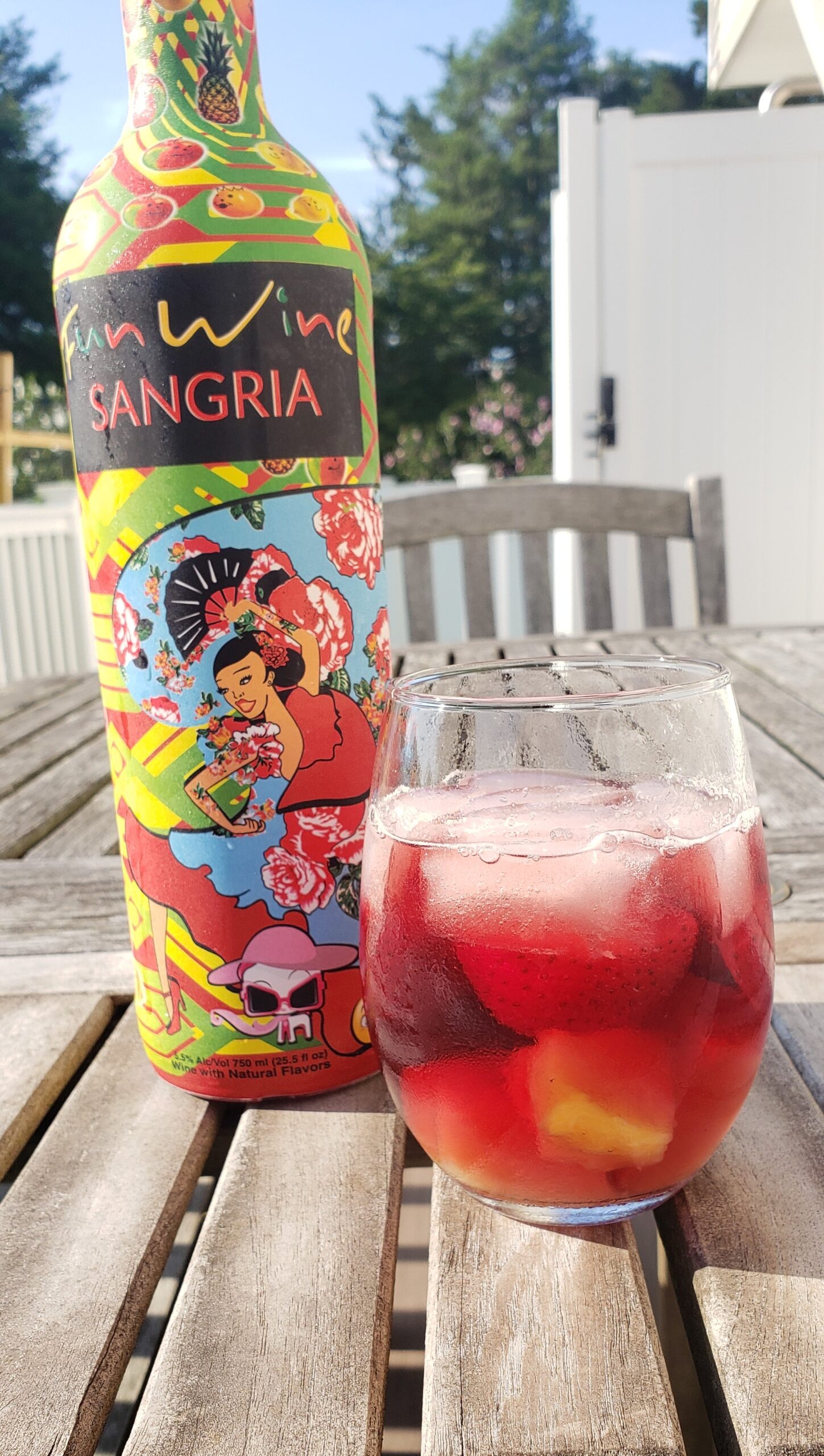 Fun Wine Red Sangria- This was the sleeper of the bunch. Filled the glass with some fruit, poured in the sangria and 2oz of vodka. Pure winner.