2 Spanish Wines a Must For Summer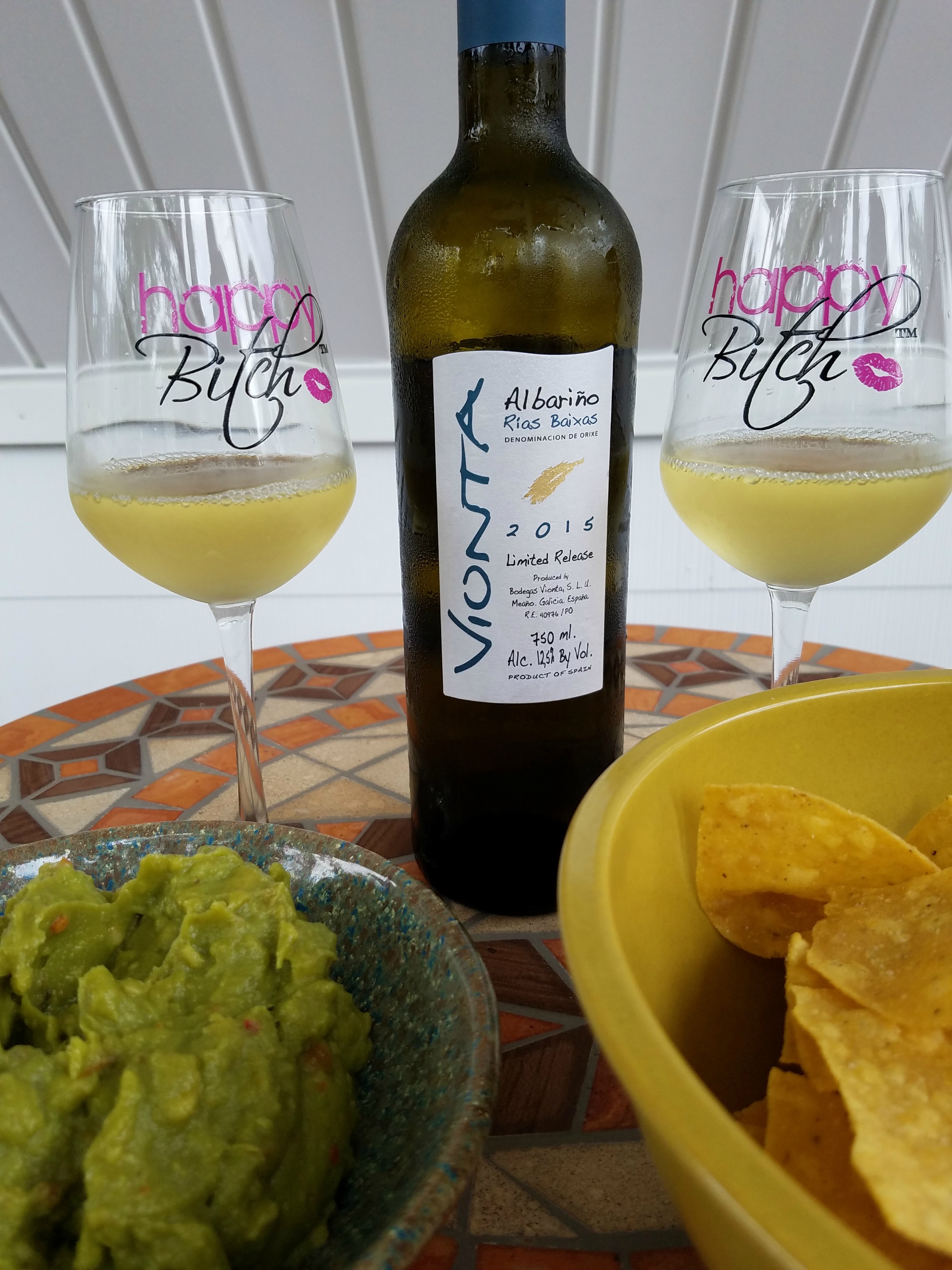 Whether it's by the pool, on the boat or at the beach or on your porch, these two white wines from Spain you must bring along. There is nothing like the summer to enjoy some nice crisp white wines. You want these white wines to be lively and exciting just like your summer.
Albarino from Riax Baixas is fast becoming one of my go to whites for the summer. It's lively and has great acidity that brings excitement to the glass. Recently the 2015 Vionta Albarino became my porch white. Something to unwind with and have some apps. Here we paired it with chips and guacamole, just something basic to wind down your Friday and begin the weekend. No one says you have to do fancy. The bouquet on this wine will set the course for the weekend with complex floral and tropical aromas layered with peach, lime, lemongrass and a splash of salinity from the sea. Flavors of peach and lemon curd carry over to the palate with nuisances of wet stone, seaweed and a hint of white pepper on the finish. The best part is this Albarino is only $15.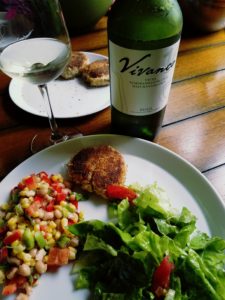 Another white wine and new to me is 2016 Vivanco from the Rioja region of Spain. This white wine is a blend of 3 grapes. 50% Viura which is the main white grape variety grown in Rioja makes for the base of the wine then 35% of Tempranillo Blanco is blended in. Tempranillo Blanco is a natural genetic mutation found in a single cane of red Tempranillo vine that was discovered in an old vineyard in La Rioja in 1988. Finished with 15% of Maturana Blanca which is the oldest grape variety that traces back to 1622 in the Rioja region. Not knowing what to expect since it was the first time I was tasting this blend I paired it with crabcakes, bean salad and green salad with peas from my garden. The wine was very light in color, almost clear like water. Nice floral and citrus notes coming from the glass. Light on the palate with hints of peach and citrus, clean and refreshing. It paired well with the dinner. The wine made the champagne vinegar on the salad burst with flavor in your mouth. SRP $19.99
Make sure you pick up a bottle for some summer fun.