Living the American Dream: Ordaz Family Wines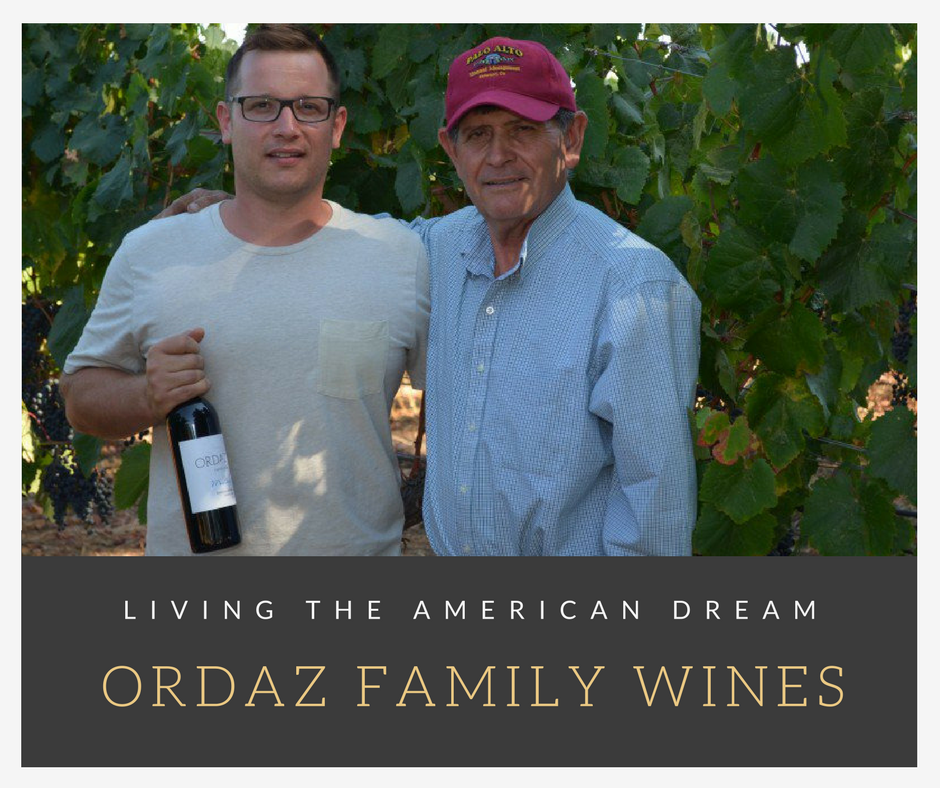 People immigrate to the United States to "live the American Dream," I know that is what my grandfather did immigrating from Hungary in the 1920's and that is what Jesus (Chuy) Ordaz did in the 70's.
One day you'll make it, the border patrol told Jesus Ordaz and double threes was the charm – the thirty third time he made it safely into the United States. His first job, chopping wood at Korbel Cellars in Sonoma County for $150 day. Six months later he moved to Kenwood Winery as a grape picker. While at Kenwood, John Sheela had noticed that Chuy was a leader and promoted him to foreman. Over the next thirty years Chuy worked with John Sheela and his brother-in-laws Mike and Marty Lee overseeing all the vineyards that Kenwood owned or purchased fruit from and became a pioneer in organic farming. He also met and married his American wife Beverly Young shortly after arriving in Sonoma gaining legal status.
In the late 1990's Chuy got his farm labor contractor license and began his own vineyard management company. Today they have 50 employees and manage 400 acres of vineyards. His son Eppie joined his dad in the business after a short career in Accounting. Having worked with his dad summers growing up, the partner in the accounting firm said to Eppie "Why would you work here when you can make," and he realized that is where his heart and passion was.
They began sourcing grapes from the sites they managed. Eppie wants to showcase his dad's 43 years of nurturing the vines to as many people as possible. Everything they do has to be one vineyard bottling because they want to showcase the vineyard and the people who work it. Today in addition of managing the vineyards they also source fruit from, they are looking to purchase a vineyard to call home.
During our #WineStudio program we tasting two of Ordaz Family Wines. I was very impressed with the quality and love that goes into each wine.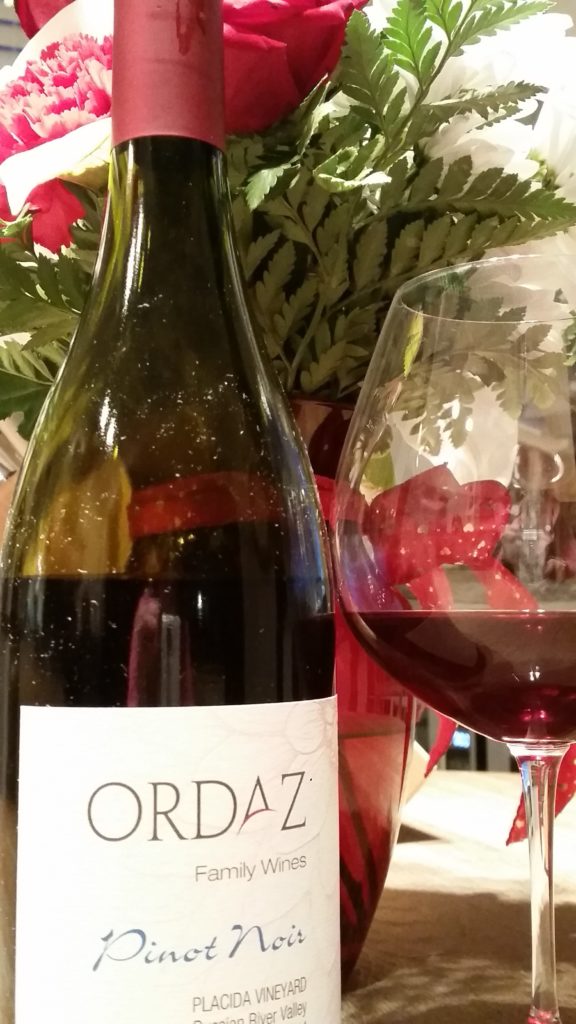 The 2014 Pinot Noir comes from the Placida Vineyard in the Russian River Valley. It's a 9 acre plot Chuy planted in 2003 in Sebastopol named after their grandmother. The wine shines, shimmers and dances in the glass. Aromas of strawberry, cranberries, vanilla and clove escape from the glass. Flavors of strawberry, bright cherry, cranberries dance on your palate. Nice acidity with a hint of baking spices and earth on the finish. SRP $38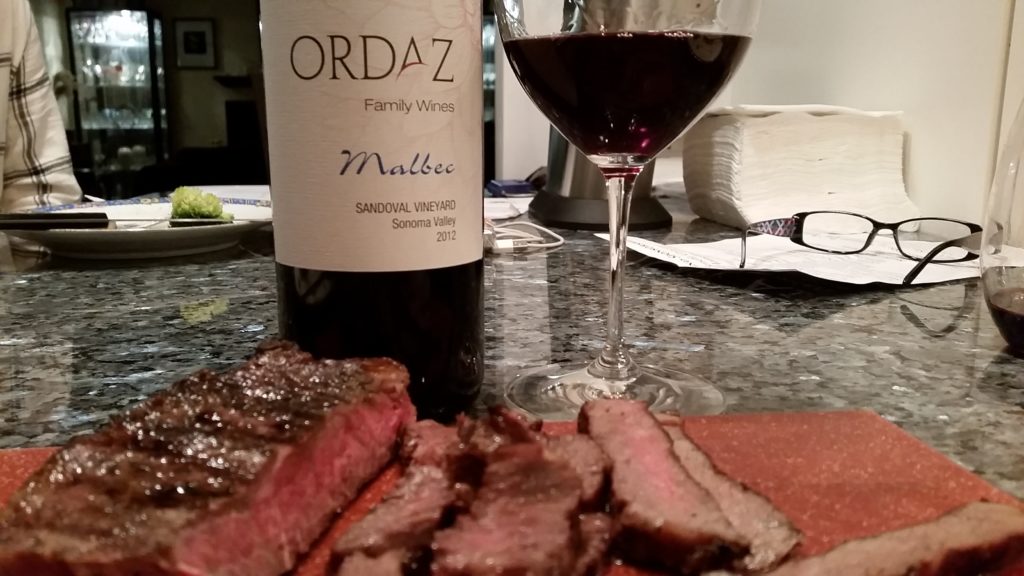 Wanting to produce a red wine that would stand out, something that wasn't heavily produced in the region, they decided on Malbec. The Ordaz Family 2012 Sonoma Valley, Sandoval Vineyard Malbec comes from a 2 acre, 30 year old site on Sonoma Mountain that was planted in 1990 when the Malbec grape had great promise in Sonoma. It is lightly seasoned from 4 to 6 months in French oak. Aromas of dark cherry, dark fruit, plum and a touch of mocha fill the glass. Flavors of raspberry, black fruit combined with soft tannins fill your mouth. There were only 135 cases produced of this Malbec  and there are 40 cases left. SRP $25