I've lived in the Hudson Valley all my life and as time goes on I realize how important traditions play in everything we do. As old traditions leave and new traditions are born we are grateful to the special friends and family we surround ourselves with during the holidays.
In Hudson Valley Tradition here is keeping it local.
Quattro's Poultry & Game farm is the happening place to order your bird.  Not just your bird, you can pick up your farm fresh eggs to use in that pie, cake or cookies you will be baking.
Your cheese spread can come from the abundance of cheese producers in the Hudson Valley
Acorn Hill Farmstead Cheese, Pine Bush, NY
Coach Farm, Pine Plains, NY
Lynnhaven Nubians, Pine Bush, NY
Old Chatham Sheepherding Company, Old Chatham, NY
Rainbeau Ridge, Bedford Hill, NY
Sprout Creek, Poughkeepsie, NY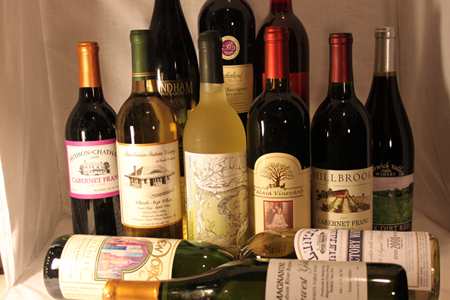 Now to my favorite part – the wine!  What Hudson Valley wines will you put on your table to pair with the turkey?  Here are a few of my suggestions.
Gamay Noir – Whitecliff Vineyards and Winery is the only Hudson Valley producer of Gamay.  It's a light red and slightly chilled will go great with the bird.
Baco Noir – This will go great with the sausage stuffing!  Benmarl Winery and Hudson Chatham Winery produce Baco
Tocai Friulano – Millbrook Vineyards & Winery is the producer of this nice crisp wine. They have a version that was aged in neutral oak which depending on your palate will work well the turkey.
Seyval Blanc – Hudson Valley produces some great Seyval Blanc.  You can find it in many of the tasting rooms or it's used in a white blend.  What comes to mind is Clinton Vineyards Seyval; Whitecliff's Awosting White; Benmarl Winery's Seyval Blanc; Glorie Farm Winery, Seyval Blanc; Hudson-Chatham, Seyval Blanc
Traminette – on of my favorites!  If you like Gewurztraminer you will like Traminette with your bird. Whitecliff, Palaia, Benmarl Winery all produce the Gewurztraminer hybrid.
From my family to yours have a wonderful and safe Thanksgiving Holiday!