Beach Time with Marshall Davis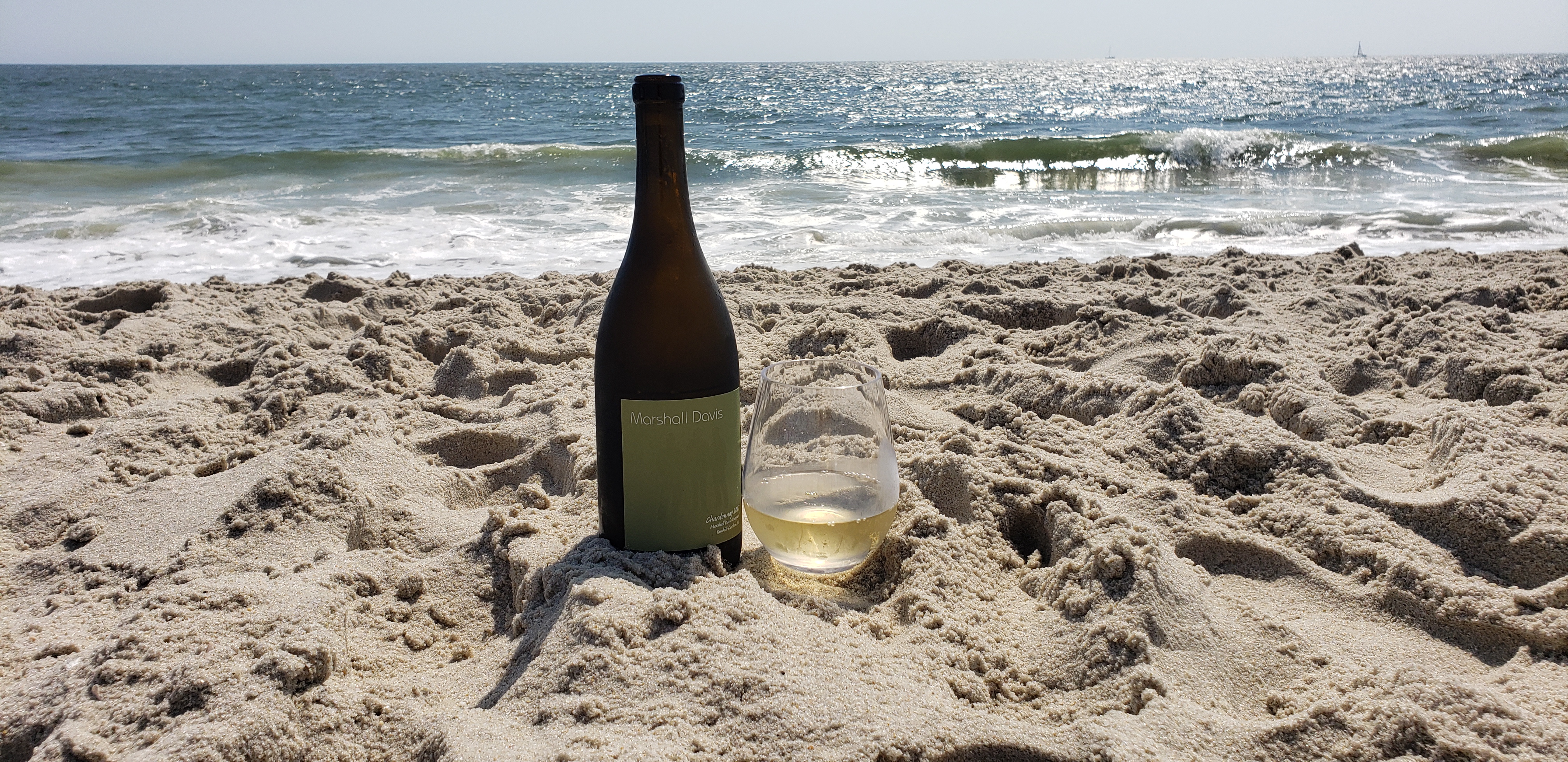 I know it's fall, but here on the east coast it has been a beautiful fall and an exceptionally warm one as well. Since I didn't get to the beach this summer, I thought the fall would be a great time to go, especially when it was so warm, and why not bring a bottle wine with me. After all, the off season is the best time to relax and enjoy the beach and nobody bothers you.
Marshall Davis
Marshall Davis is located in Carlton Oregon and is in the Yamhill-Carlton AVA. If you have ever have the chance to visit this area it is beautiful. It's like being on the beach in off season. The town is small, quiet and the people are very friendly. At least that is what I experienced when I was out there.
In 2011 three brothers – Sean Davis, Ryan and Matt Marshall founded Marshall Davis to create small batch vineyard specific wines. From their 8 acre vineyard in the Yamhill-Carlton AVA they produce Pinot Noir and Chardonnay. They also source Syrah and Cabernet Sauvignon grapes from Walla Walla (Washington State) region.
Marshall Davis 2017 Estate Chardonnay SRP $39
This Chardonnay is beautiful and elegant, clean and fresh. Barrel fermented and aged for 16 months in French oak with 20% of that oak new oak. Nice balanced acid and minerality with a slight hint of butter gives way to soft juicy honeydew melon and hints of pineapple. Bring it to the beach, the boat, the bonefire.