Book Review: Crush – A Wine Thriller by Jennifer M. Fraser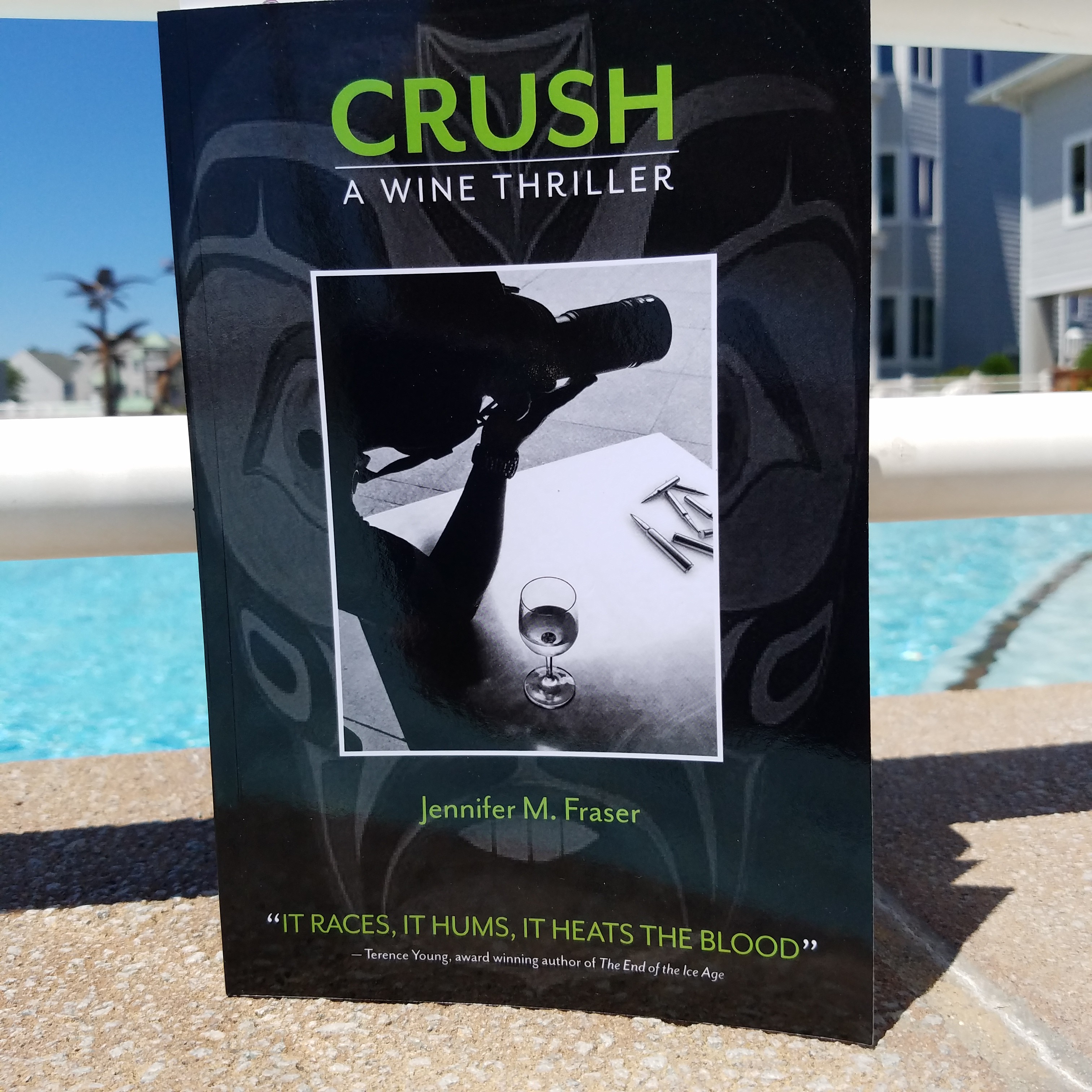 There is nothing like a good read at the beach or on a rainy afternoon. I love to read, but life has been so busy these days, that it has taken me a good 2 months to read this wine thriller Crush. It is not for lack of interest. I began the book at the pool in August, it even traveled with me to the Smokey Mountains for the eclipse and just last weekend on a rainy day, I sat on the couch and finished it. Actually, I couldn't put it down!
The book takes place in British Columbia's Okanagan wine region. Investigative journalist Paige Munroe is a year into recovering from a devastating accident when she was on location in Syria where her partner was killed. An assignment comes her way through her Uncle's publishing company for a year long assignment chronicling the vintners works in the Okanagan wine region. Although this isn't an assignment she's use to, she feels it will be a good way to get back to work.
Paige begins her assignment at Falcon Ridge Vineyard where she will be staying for the first part of her assignment. She gets educated about wine, befriends the chef and has a little romantic involvement with one of the owners. However, you can never take the investigative journalist out of Paige. What might seem like a boring assignment comes alive when strange things begin to happen, right from the beginning.
You'll see how members of the wine region play together, and dislike each other all at the same time. Things you assume are not what the seem. Paige's investigative spirit has her uncovering possible drug smuggling and unbeknownst to her, puts her in immediate danger.
The book is very well written and will have you smiling and guessing until the last page (don't cheat and read the last chapter half way into the book, there will still be a lot to learn.) This will make a great Christmas present and is available on Amazon.com