Bourbon Barrels and Wine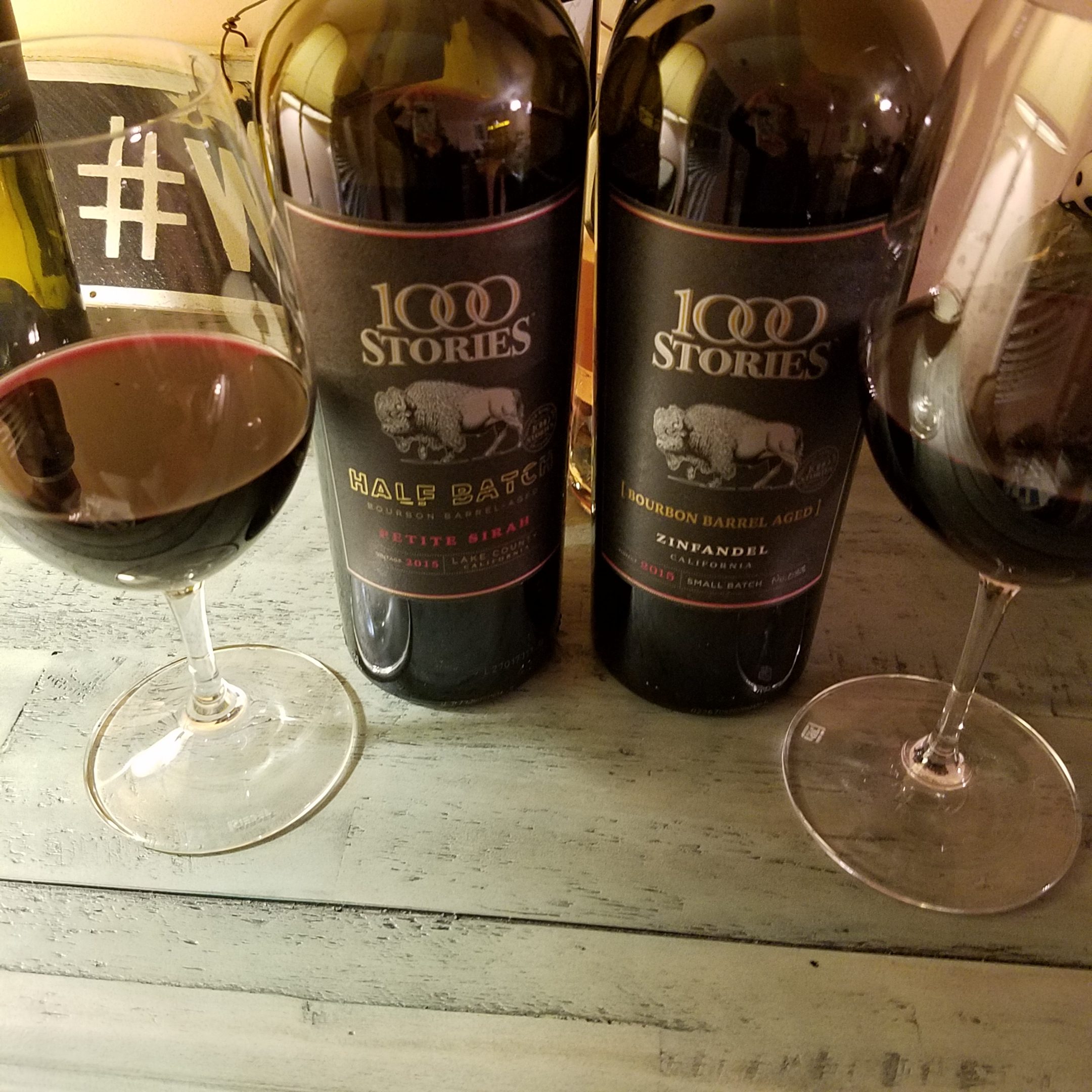 What do bourbon barrels have to do with wine? Recently there has been a trend to age wine in bourbon barrels. It's interesting because Bob Blue, winemaker of 1000 Stories Wines said that when he began as winemaker in the 80's they aged wine in Bourbon barrels as a cost saving method. It was cheaper to purchase used bourbon barrels than brand new ones.
Today he has a different outlook on the processes, bringing back what's old is new again. The bourbon barrels Bob uses today are curated from an older selection of barrels to achieve more intense aromas and flavors that would be more subdued using traditional wine barrels. The outcome is balance in the wines and varietal character showing through.
Bob uses a combination of old and new bourbon barrels with the percentage weighing heavily on old. He feels the older barrels bring a real sweetness to the wines and the newer unused ones bring a unique smokiness and together it makes for a nice balanced wine. Together they bring vanilla, herbs and spice, clove and dill to the wine.
Tasting 1000 Stories Zinfandel and Petite Sirah was a first for me in tasting bourbon barrel aged wine. I really like the labels on the wines. The bison on the label is significant because 1000 Stories supports the Wildlife Conservations Society in its efforts to reintroduce bison into healthy environments so they can thrive and contribute to the ecosystems. Seems even thought there are about 450,000 Bisons fewer than 20,000 range freely.
 2015 1000 Stories Bourbon Barrel Aged Zinfandel Small Batch No. 038 at first I thought the aromas coming out of the glass were strange. Remember this is my first bourbon barrel aged wine. Then as the wine aired the nose got complex and there was a hint of sweetness combined with red fruit, red berries pepper and coffee. The palate was just as complex. Flavors of red fruit, raspberries, cherries, black plum, black licorice and toffee. SRP $19
2015 1000 Stories Bourbon Barrel Aged Petite Sirah Half Batch – this wine showed a lot of blue fruit and you can smell a bit of the sweet bourbon on the nose. The palaee was complex with boysenberry, blue fruit, blackberry, dry herbs and hot cinnamon on the finish. SRP $18.99
All the wines at 1000 are made in small batches, just like bourbon. The two above would pair real well with BBQ and smoked ribs, brisket and pulled pork. Look for a release of their bourbon aged Carignan in 2018.
Have your had a bourbon aged wine? Let me know your thoughts.