Celebrate 50 Years of Earth Day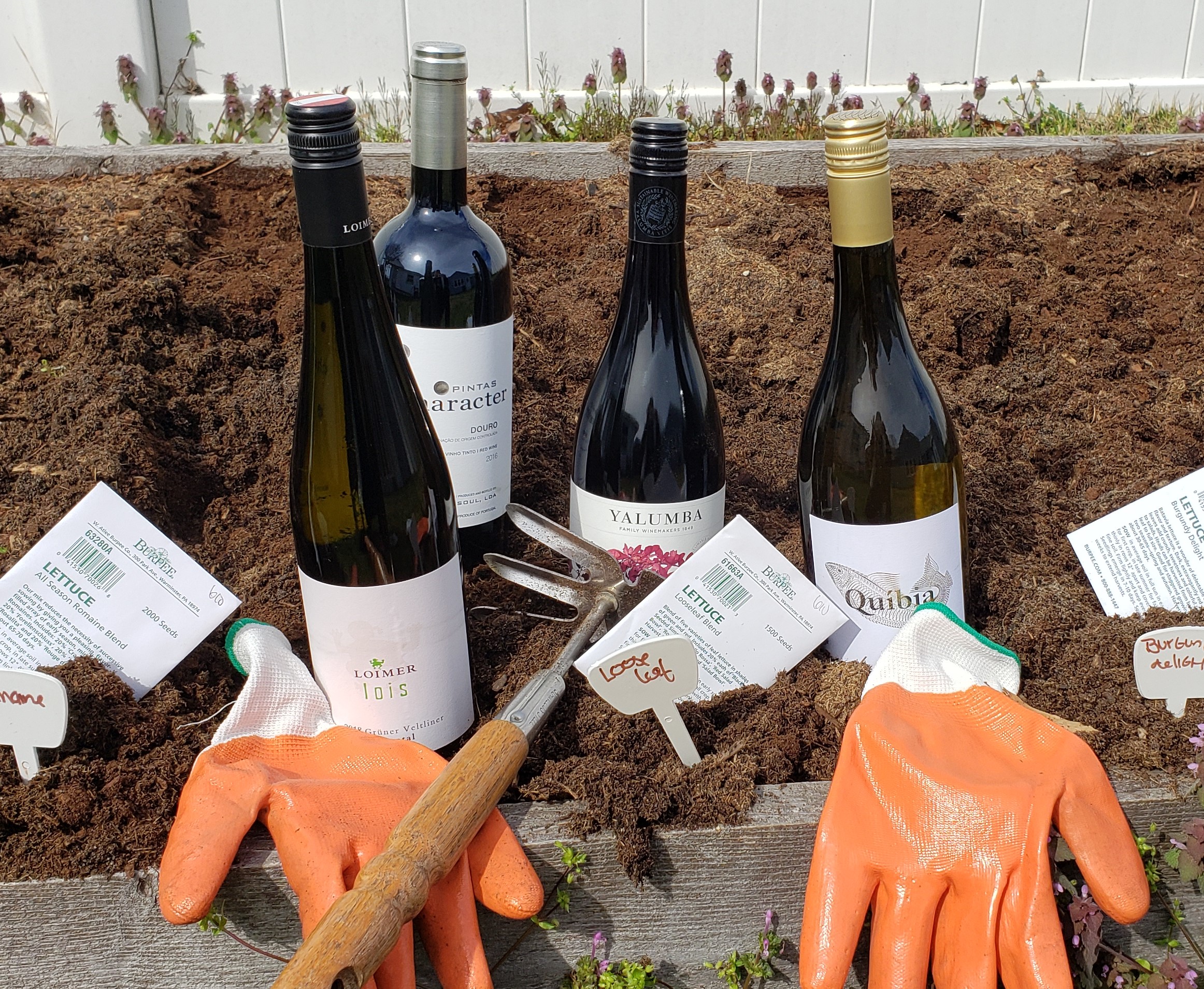 Happy Earth Day! Earth Day is celebrated all over the world today. A celebration that began in1970 becasue people were upset about the care of the state of our planet. Today is a national day to focus on our environment.
Many wineries are making green practices a priority. They are using natural farming techniques and biodynamic farming. There are different forms of certification around the world from Demeter, to Lodi Rules and other regional organizations that vary in each country.
These wineries are focused on leaving a smaller environmental footprint and should be supported not just today, but everyday from around the world. Happy Earth Day!
Yalumba – Australia
Focusing on sustainability, Yalumba's philosophy is to respect the natural environment and surrounding. The winery sets aside hundreds of hectares for land conservation management and for every hectare of vineyard they own, they have at least one that is natural vegetation. They are also involved in the Australian Packaging Covenant which is an initiative that aims to increase sustainable packaging, increase recycling and reduce package litter.
2018 Yalumba Organic Shiraz SRP $19 – The grapes come from 4 vineyards that are organically certified. The Carypides family vineyards in the Adelaide Plains, The Barich family vineyard on the Murray River at Loxton, Palena family vineyards near Barmera in the Riverland and Strachan family vineyard in McLaren Vale. This is 100% Shiraz and fermented and aged in stainless steel tanks. It is a vegan wine as well.
The wine is dark in color with violet hues. Complex aromas of blackberry, blueberry and vanilla. The palate enjoys flavors of black and blue fruits with a hint of spice and licorice. The finish is tart yet juicy.
Loimer Lois – Austria
We head to Austria where we find the estate of Fred Loimer in Kamptal with 65 hectares farmed all biodynamicly.Practicing biodynamics since 2006. Fred is a founding member or Respekt which is the certifying body for biodynamic citiculture in Austria. To be certified, you must produce the highest quality wine and treat your vineyard as its own ecosystem. The growing philosophy is based on the rhythms and cycles of the earth, moon, sun stars and planets.
2018 Lois Gruner Veltliner SRP $17 – This 100% Gruner Veltliner is fermented and aged in stainless steel tanks and is vegan. Nice minerality and acidity with mountain freshness and nuances of green apply, citrus, and thyme.
Wine & Soul – Portugal
Located in the heart of the Douro Valley Wine & Soul focuses on natural farming. They don't use any chemical fertilizers, pesticides or herbicides. Irrigation is minimal and they use indigenous yeast for most fermentation. They are currently pending their organic certification.
Pintas Character 2016 SRP $37 – This wine is a field blend from 30 different varieties from the 45 year old Vale de Mendiz vineyard. Some of the varieties are indigenous to Portugal like; Touriga Franca, Tinta Roriz and Touriga Nacional. After fermentation the wines aged for 18 months in 50% new and 50% second year French oak barriques. The number on the cork refers to the edition of the wine.
What a powerful wine! Red plum, red raspberry, cherry and red currant with chewy tannins and a hint of spice. Paired it with a beef stew – perfect!
Anima Negra
This wine hails from Mallorca, Spain where the winery prioritizes itself on natural farming. The vines are dry-farmed, no fertilizer or chemical insecticides or herbicides are used. They follow biodynamic practices and all fermentation is done with indigenous yeast.
2018 Quibia – Quibia gets its name from an aspirational worry-free state of mind. Something we all need today! The wine is a blend of 3 indigenous grapes each contributing different qualities to the wine. 60% Callet brings texture and tartness to the wine. 30% Premsal adds the roundess and 10% Giro Ros adds the backbone of acidity. The wine is fermented in stainless steel tanks and aged on the lees for 4 months. Upon the immediate pour you can smell the sea with notes of white peach and jasmine. The palate is soft and silky with hints of peach, pears and a burst of acidity on the finish.