Celebrate with the Lafite Spirit and Toast this Valentine's Day with Domaines Barons de Rothschild (Lafite)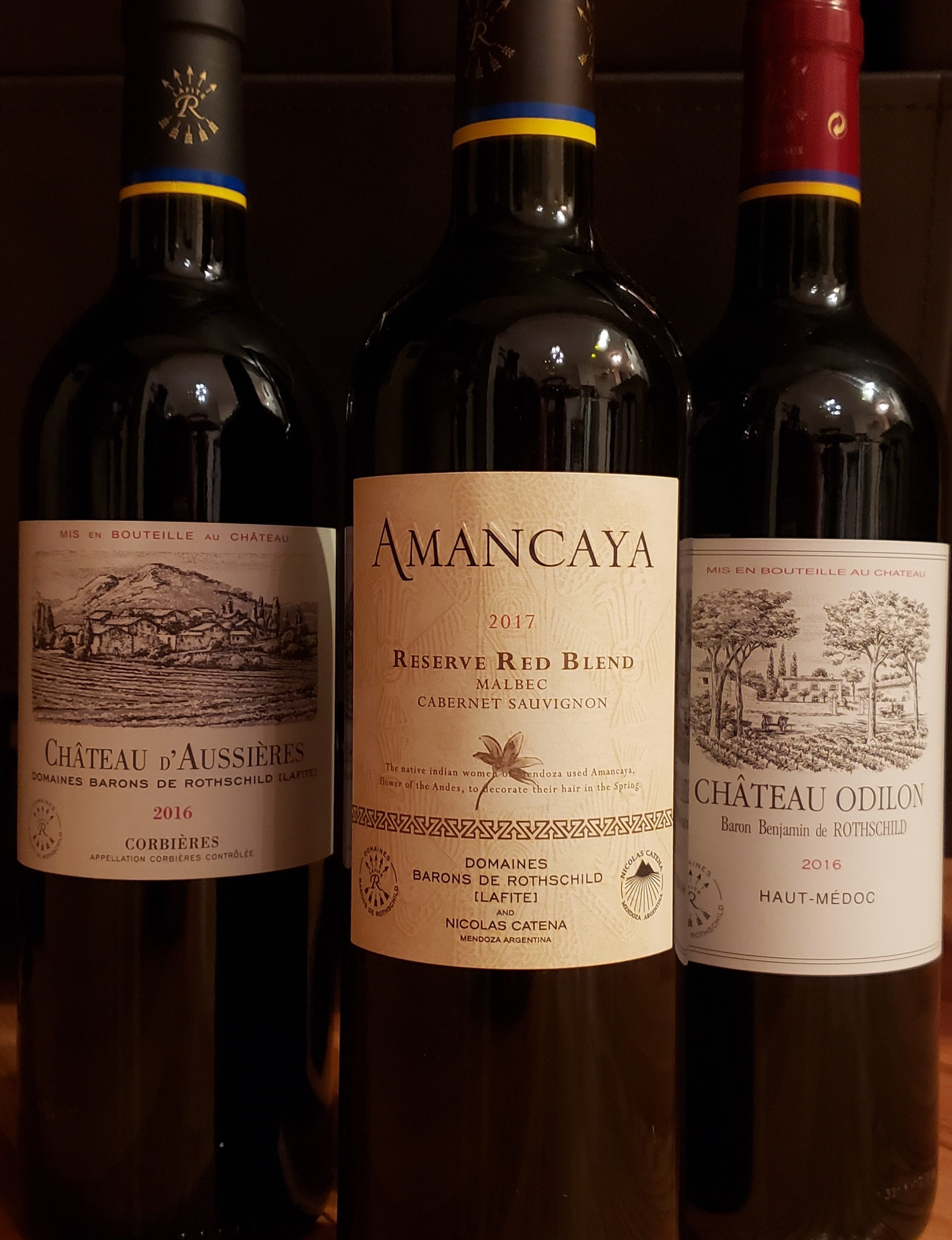 Valentine's Day is coming up in a few weeks and although I think of it as a Hallmark holiday, it is a time of celebration of sorts. Whether you are celebrating Valentine's Day or Galentine's Day with friends or a loved one, toast to the occasion with Domaines Barons de Rothschild (Lafite). The Domaines Barons de Rothschild (Lafite) has wine for you to toast with from France to South America.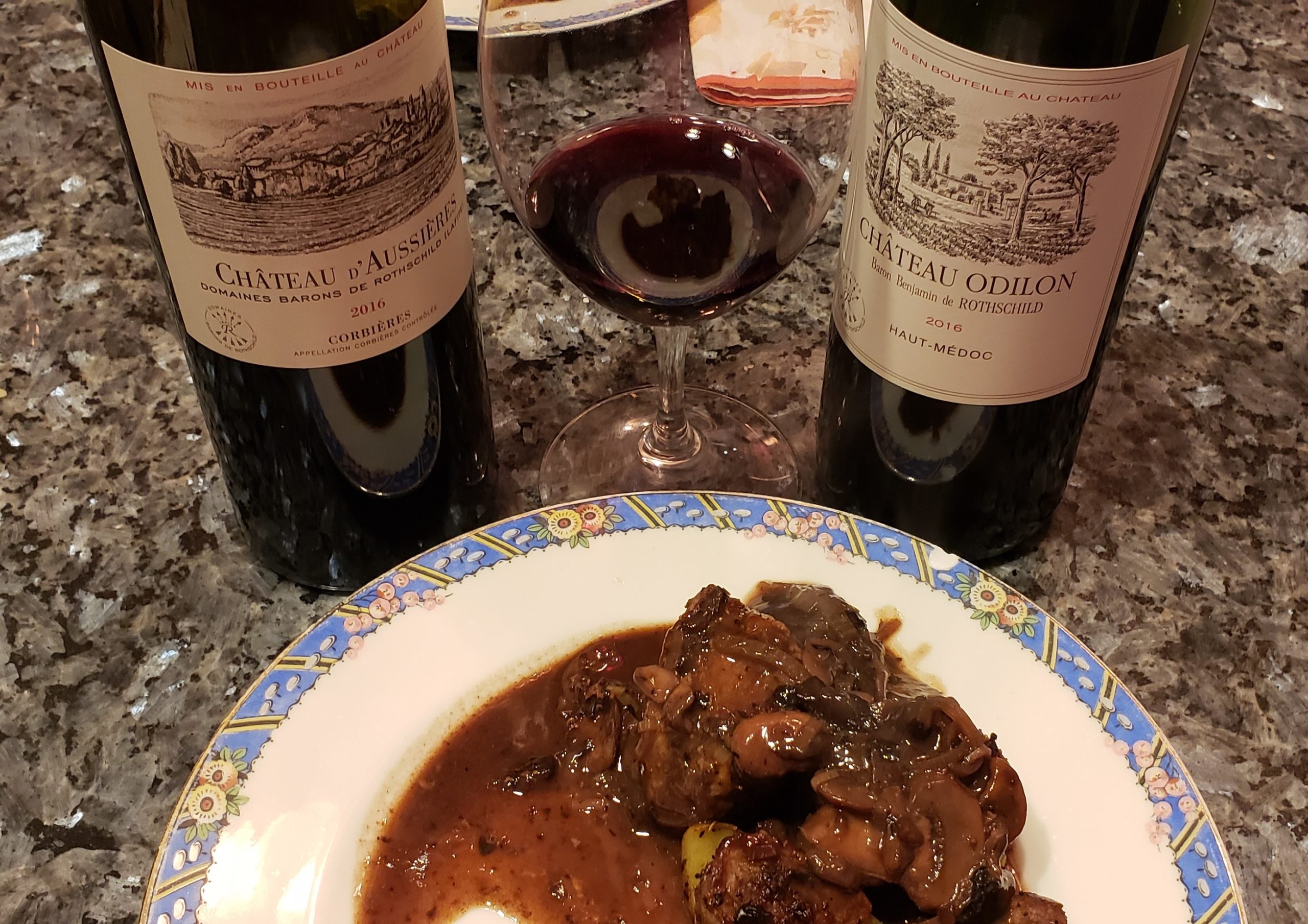 Domaine D'Aussieres
Toast with the 2016 Chateau D' Aussieres and celebrate beauty and passion. The Domaine located in the Languedoc region of France was acquired by the Rothschild (Lafite) in 1999. The vineyard has 412 acres planted with Syrah, Grenache, Mourvedre and Carignan along with some Cabernet Sauvignon, Merlot and Chardonnay. This 2016 is a blend of 48% Syrah, 37% Mourvedre, 8% Grenache and 7 % Carignan.
You will totally enjoy this with your Filet Mignon with mushrooms and a red wine demi. The wine has well integrated tannins with layers of black fruit such as blackberrry and black cherry leading to finish with nuances of baking spices. SRP $37.99
Chateau Odilon
Toast to the creative side with Chateau Odilon. This Chateau was previously named Chateau Peyre-Lebade but was renamed Chateau Odilon to honor Odilon Redon a French symbolist painter, born in Bordeaux and spent his childhood on the property. His paintings were inspired by the landscapes and beauty of the Chateau. Currently there are 55 hectares planted with Merlot, Cabernet Sauvignon and Cabernet Franc.
The 2016 Chateau Odilon is a blend of 85% Merlot and 15% Cabernet Sauvignon. Beautiful deep garnet in color with aromas of dried herbs, plum, vanilla tickle your nose. This medium-bodied wine is full of black fruit and black licorice on the finish that just lingers and softly fades on the palate. SRP $34.99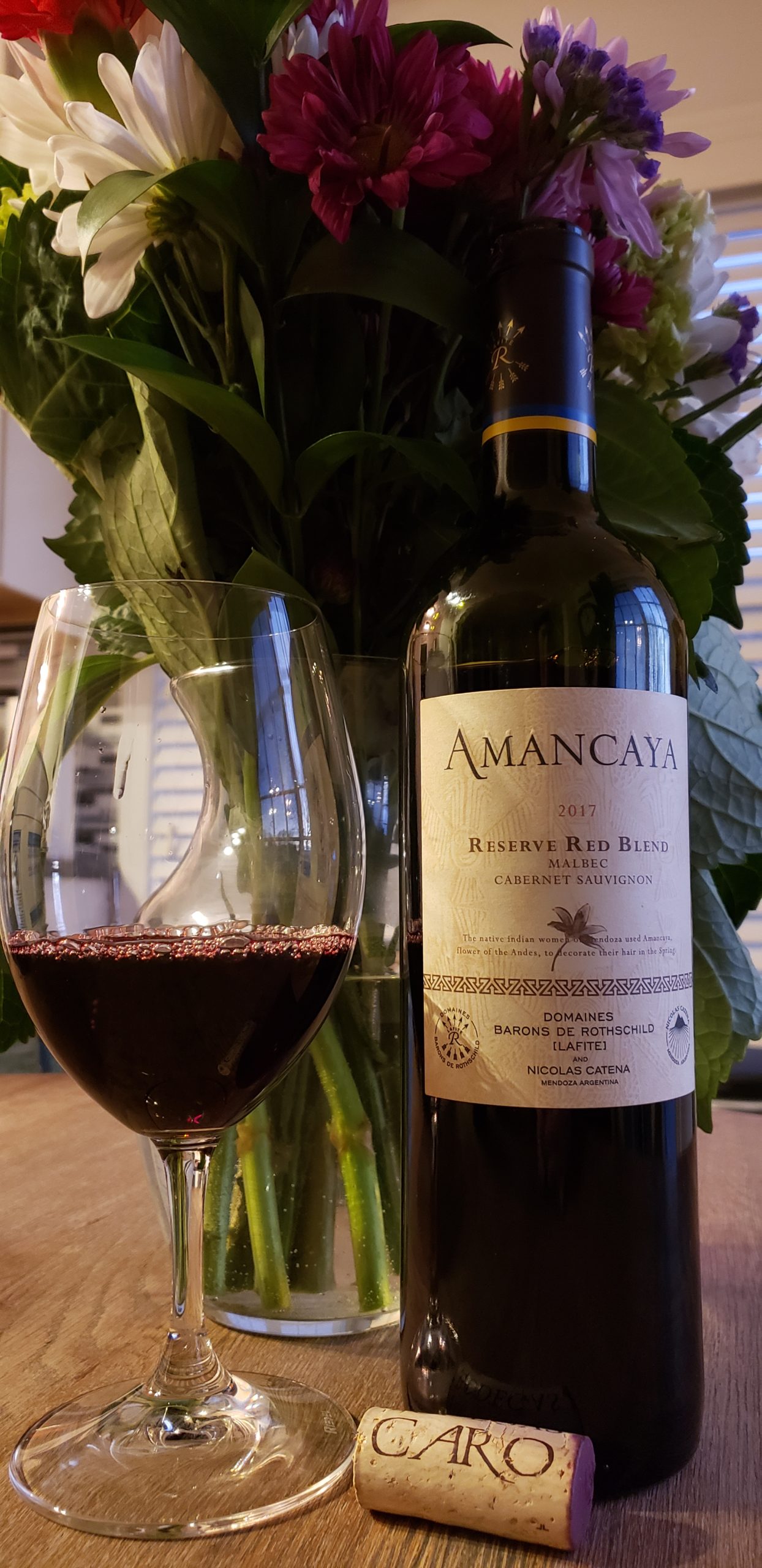 Bodegas Caro
Toast with elegance and love with Bodegas Caro. Located in Argentina where Domaines Barons de Rothschild (Lafite) formed a partnership with the Catena family and the first vintage of CARO (CAtena/ ROthschild) was produced in 2000.
In 2003 Bodegas Caro produced its first Amancaya vintage. Amacaya named after the mountain flower that grows in the Andes, soft, beautiful and elegant. This reserve red blend is a cross between the styles of wine produced in Bordeaux and Argentina.
The blend is 67% Malbec and 33% Cabernet Sauvignon and aged for 12 months in 50% French oak and 50% concrete vats. The wine, very dark cherry cola in color, beautiful and elegant on the palate. Hints of fig, vanilla, cherry and finishes with clove. SRP $19.99