Champagne 3 Ways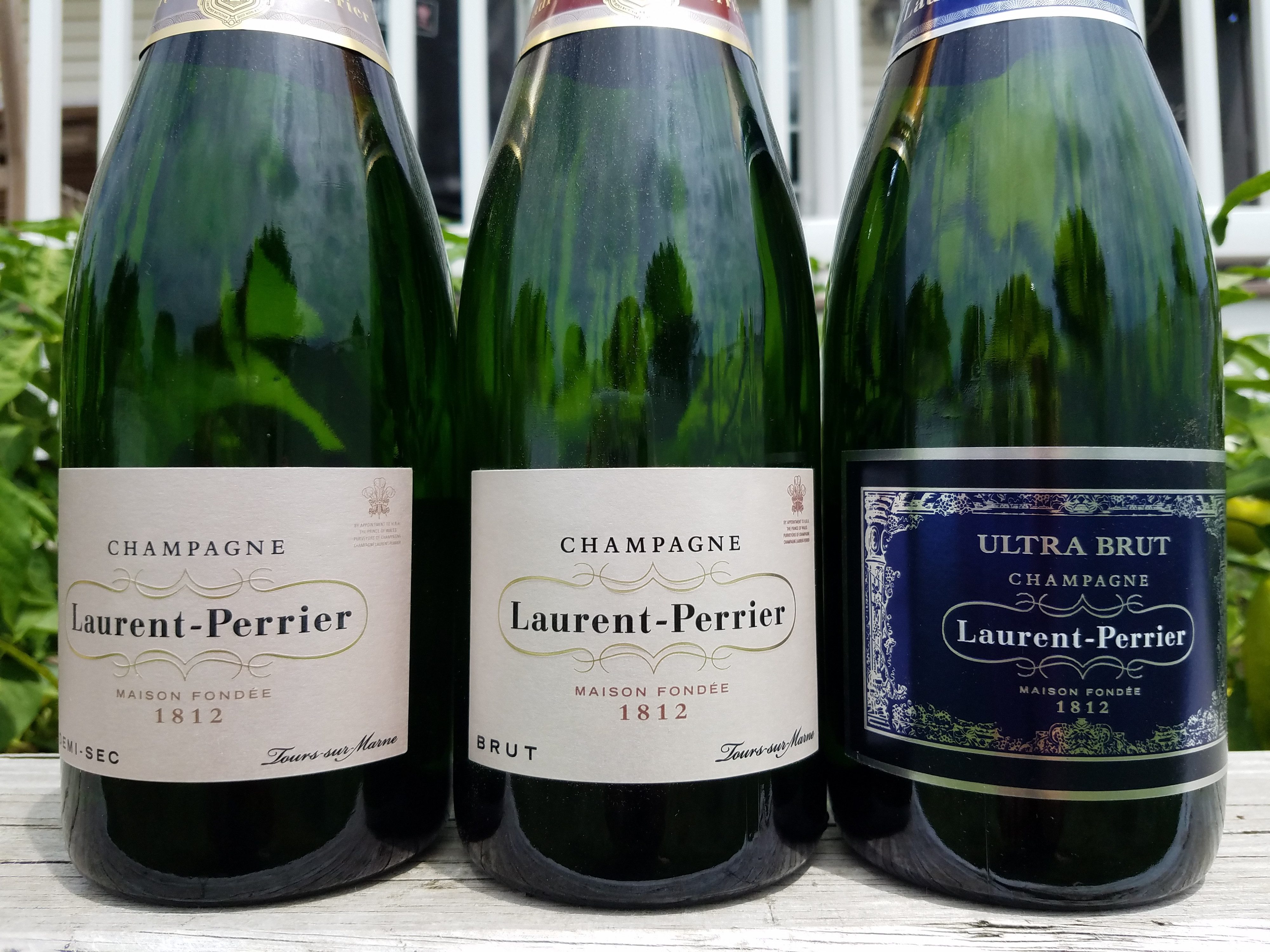 We are well into the holiday season and I'm sure there have been many bottles of Champagne popped and more to come. Every day is a good day to pop the cork on a bottle of Champagne and there are different styles of Champagne. How do you know which bottle to grab off the shelf?
The sweetness of Champagne come in 7 levels. Each have to do with the amount of sugar in the dosage. So I don't confuse you, today we'll discuss Brut Nature, Brut and Demi-Sec and go from dry to sweet. Keep in mind, Champagne is high in acidity so what you may think is sweet may not taste as sweet as you think because the sweetness will balance out the acidity.
Brut Nature is when there is no sugar added. This is the driest of the dry. There is less than .3% residual sugar
Brut is dry and you will have less than 1.5% residual sugar.
Demi-Sec is on the sweet side with between 3.5 and 5.0% residual sugar. This is a great style of Champagne to serve with dessert. My favorite to have with this style is creme brulee.
Laurent-Perrier
was nice enough to send me a bottle of each of the three styles of Champagne listed above. Note that they were one of the first Champagne Houses to only use stainless steel fermentation tanks to maximize the freshness of the wine. Each style got paired with a different occasion.
The first bottle popped was the Laurent-Perrier Brut NV was the choice for the reunion of the neighbors. The Brut
is a blend of 45% Chardonnay, 40% Pinot Noir and 15% Pinot Meunier. The grapes come from 55 individual villages and 20% of the blend is comprised from reserve wine to ensure style consistancy. After the wine is blending the Brut NV ages in the cellar for a minimum of three years.
Our day here began early with Kathy, Jess and Sarah taking the first ferry from Lewes to Cape May. The Champagne showed notes of citrus, white flowers with a hint of baking bread. So naturally we paired this with the breakfast of champions..popcorn which they brought over from Delaware. Even though this is a dry Champagne it still has a dosage of about 1.5% residual sugar that went well with the caramel coated popcorn. SRP $49.99
I chose the Laurent-Perrier Ultra Brut which is a Brut Nature for my birthday bubbles. This is a blend of 55% Chardonnay and 45% Pinot Noir. Instead of adding sugar to the wine to start the second fermentation, unfermented must (juice) is used to trigger secondary fermentation then aged on its lees for a minimum of six years. This was clean, fresh with mouth watering acidity. Fresh fruit, tart green apple and a hint of lemon leave a long finish on your palate with a zing of acidity. SRP $79.99
Finally the Laurent-Perrier Demi-Sec a blend of 45% Chardonnay, 40% Pinot Noir and 15% Pinot Meunier. After a minimum of three years of cellaring the wine receives a dosage of 45 grams of sugar per liter dissolved into the wine. This dosage level results in a Demi-Sec that is sweet but not cloying. I will say, this is the first Demi-Sec that has crossed my palate. I was expecting something much sweeter tasting. It has enough sweetness to detect but not overly sweet with an elegant finish. I would pair this with a nice creme brulee or even strawberry shortcake. We sabered this bottle and enjoyed it before our haunted walk back in October. Unfortunately I didn't save the video of the sabering. Try this Champagne New Years Eve with dessert. If you are anything like me and eat late so you can stay up to midnight, popping this bottle with dessert, the ball dropping and the turning of the new year. SRP $49.99
Just remember, Champagne is something that pairs with everything and every occasion and for every palate.