My passion is the Hudson Valley. I grew up there, raised my family there and it will always be my home.
In 2006 I began writing about the Hudson Valley Wine scene. It will always be my baby. So when "my baby" Melanie got engaged, my first thought was to have her shower at a winery.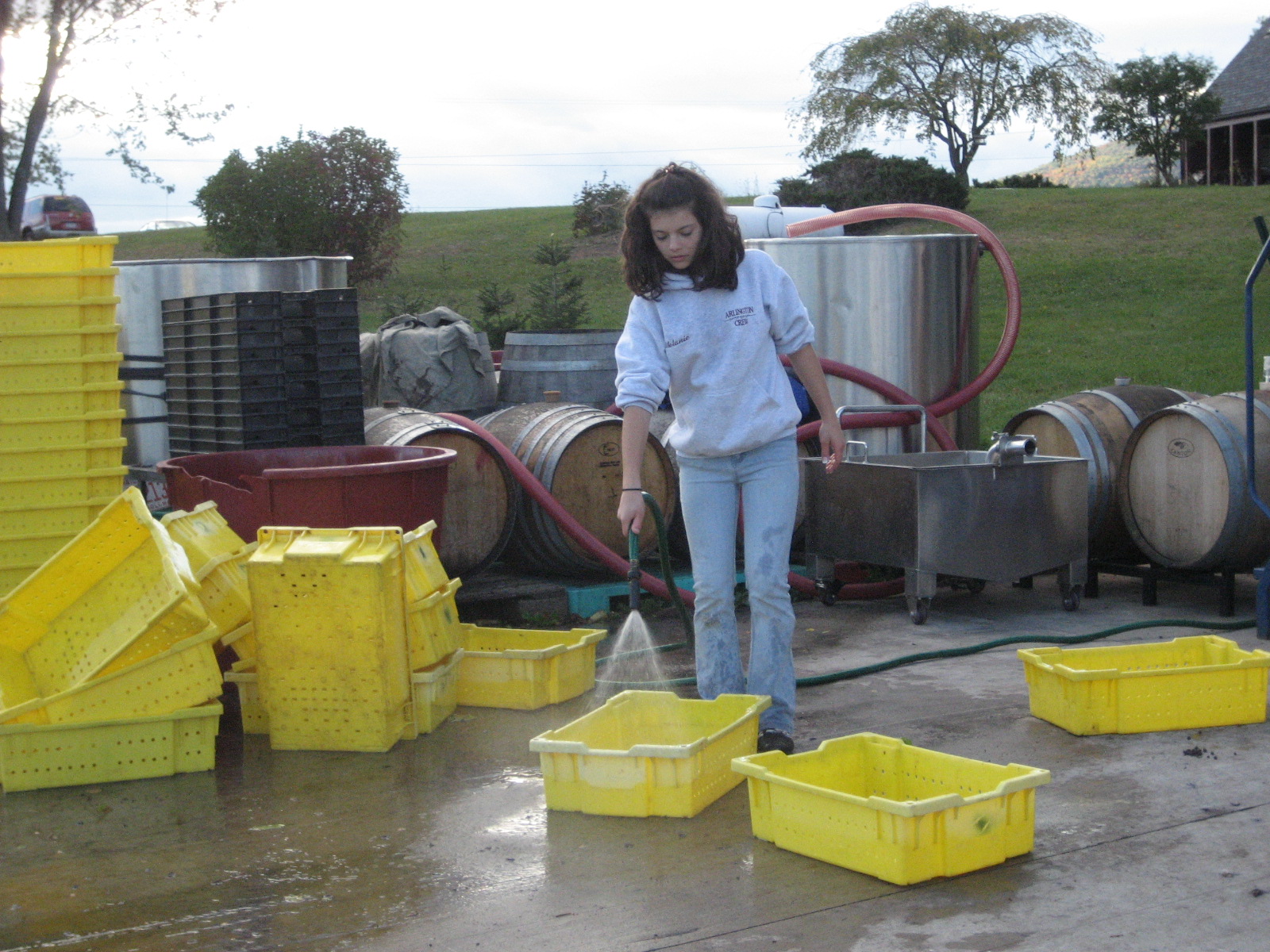 The Hudson Valley Wine scene has also been a big part of her life. Of course, because she is my daughter. But at the age of 12 she was washing out grape bins at Whitecliff Vineyards. She moved up to checking in guests during events. At one point in high school, she was helping Linda at Hudson Valley Wine Magazine with the Hudson Valley Wine Label event. When Melanie left for college, she went to Johnson and Wales in Providence, Rhode Island to study…Hospitality and event management. Look where she got her start in the Hudson Valley Wineries.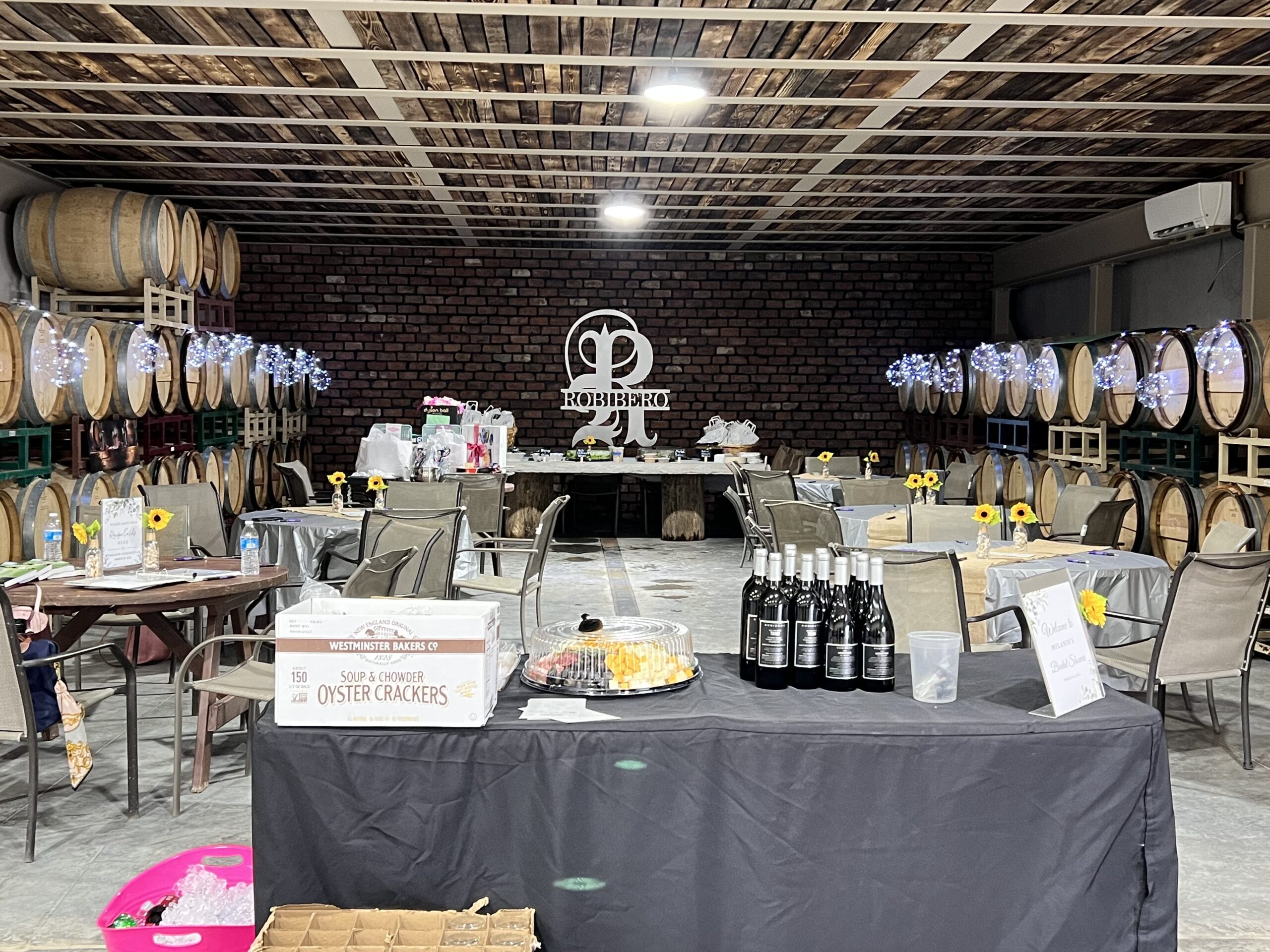 Robibero Winery hosted us in their new barrel room to celebrate Melanie and Griffin. Even though the wedding is in October, we had to have the shower early due to everyone's schedule.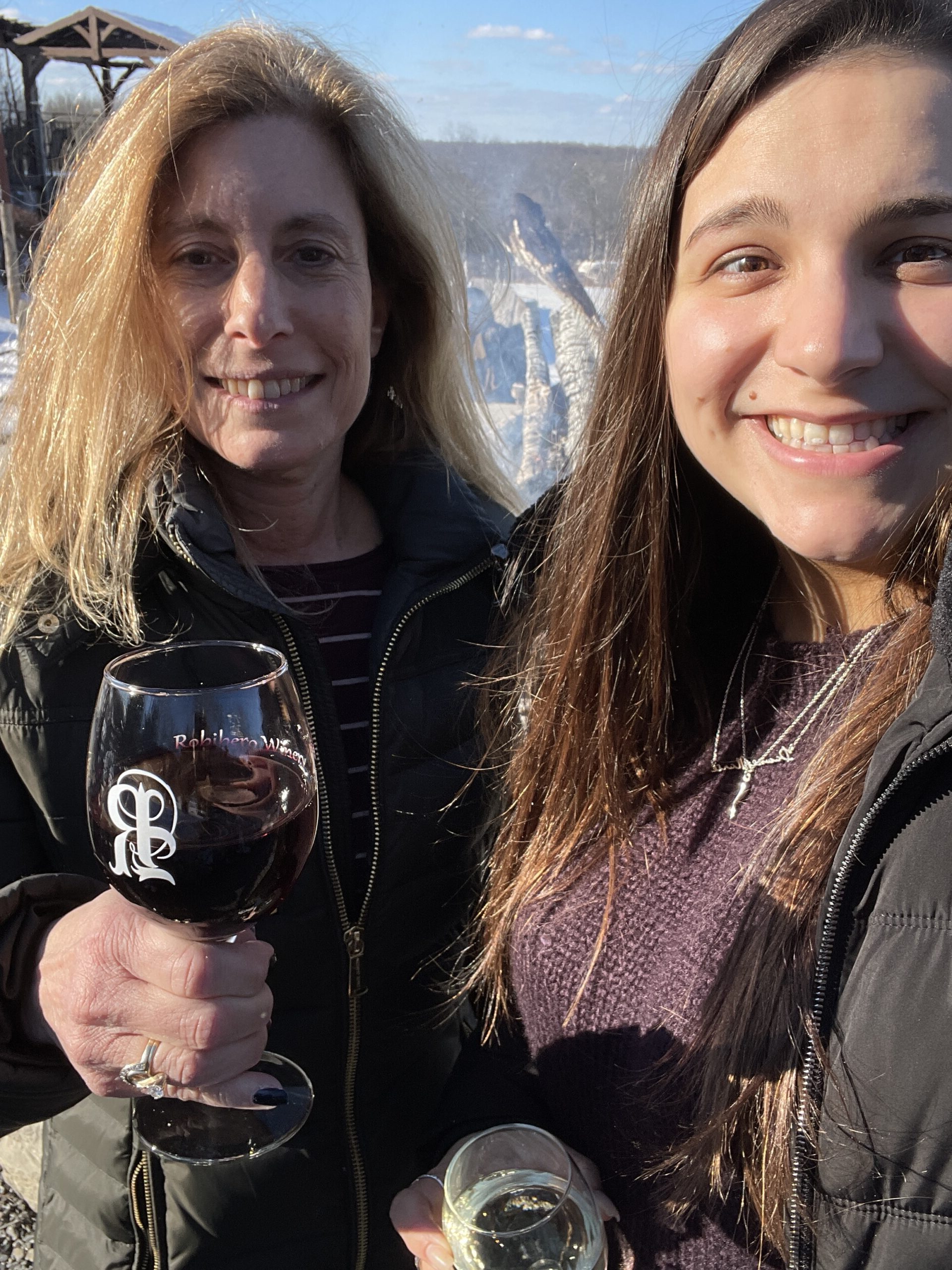 Hosting an event at a winery is a magical experience. A few weeks before the event, one of the bridesmaids, Dawne and I visited the winery and did a tasting to select the wines for the day. That is when Harry showed us the to-be-completed barrel room. He said it's ours if we wanted it. Give him a deadline and he'll have it done. The deadline – March 26 and the room was completed enough to host a wonderful bridal shower.
I'm going to be honest, it has been decades since I've attended a bridal shower, let alone hosted one. The barrel room was all set up with tables, chairs and a Bluetooth speaker when we arrived. We decorated it and catered lunch from Lola's. I was a proud mama hosting the bridal shower in a place that I love. Sharing the Hudson Valley wine experience with many locals who have never been to the winery and out-of-town guests that I hope will come back and visit the region on their own.
Wines we served to please all palates:
Sienna 2020 – 85% Stainless Steel Chardonnay & 15% Riesling – this wine was the biggest hit. More bottles drank of Sienna than the rest.
Serendipity – 65% Seyval Blanc & 35% unoaked Chardonnay – was a big hit with guests that liked wines on the sweeter side
New Yorkie Rose 2020 – 50% Cabernet Sauvignon 50% Cabernet Franc – a dry Rose on what turned out to be a nice Spring day
Cabernet Franc 2019 – Have to serve a Cab Franc!
NY Tough – 27% Cabernet Sauvignon 27% Merlot 27% Petit Verdot 19% Estate Cabernet Franc – Got to have that Bordeaux blend in there.