Cote Mas Rosès of Summer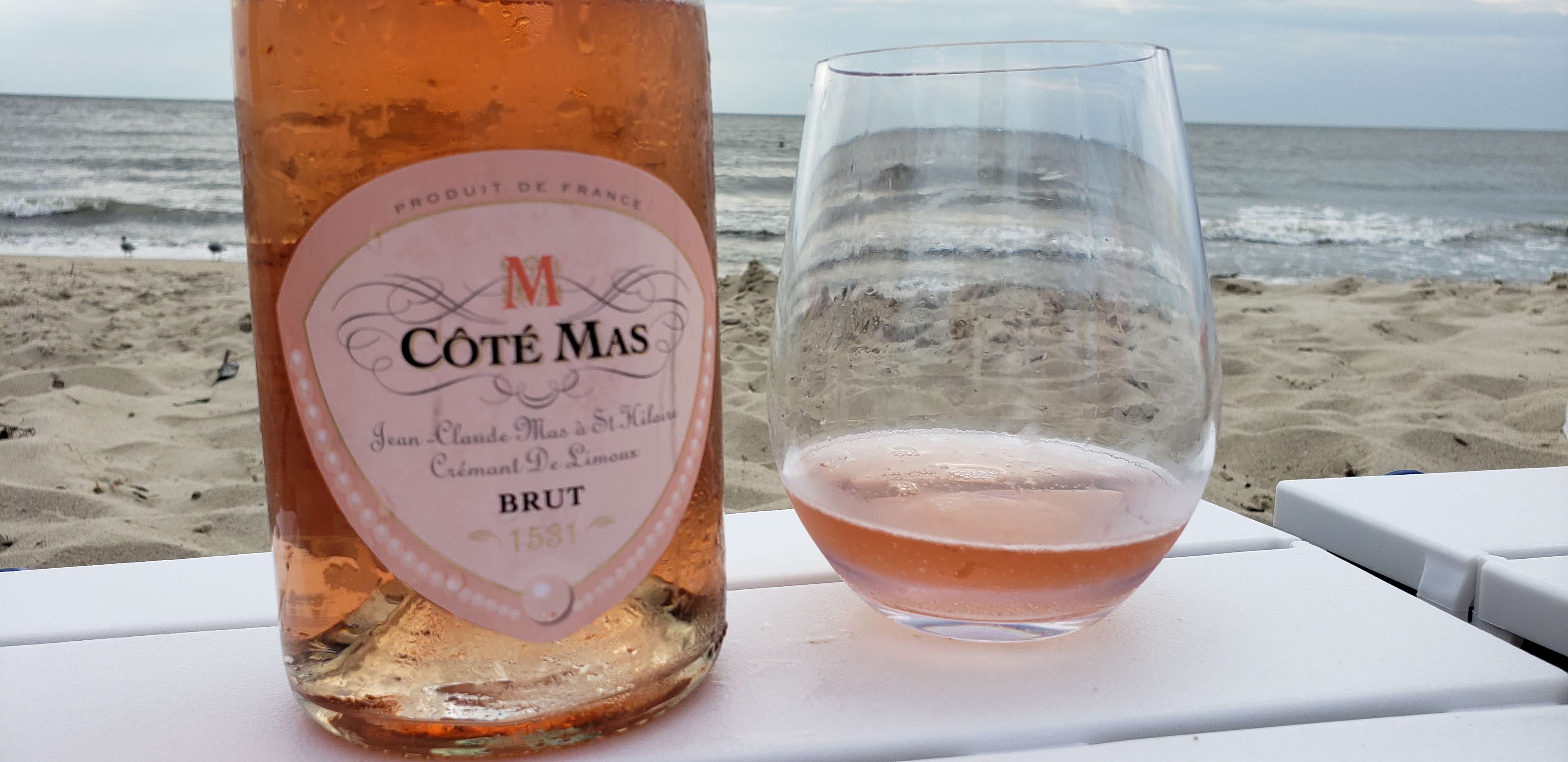 Leap into summer with the heat and humidity and cool off with Cote Mas Rosès of Summer.
Located in the heart of the Languedoc region of France, Cote Mas has about 800 hectares of vines throughout the wine country. Also they contract with vineyards to give them a diverse range of grape to produce their wine.
Sparkling wine is not just for special occasions, it's meant to celebrate every day and the milestones reached. Simple milestones such as friendship, completing a task, a sunny day or a beautiful sunset. Make it simple. Just for that occasion there is Cote Mas Crémant de Limoux Rosé.
For those not sure what Crémant de Limoux is, Crémant is a sparkling wine made in France outside of the Champagne region and Limoux is a commune in the Languedoc region. The monks of the abbey of Saint Hilaire in the Limoux area were famous for making sparkling wines in the traditional method in the 16th century. This is where Dom Perignon learned about the traditional method of sparkling while on a retreat.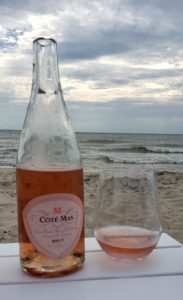 Cote Mas Crémant de Limoux Rosé is produced with 70% Chardonnay 20% Chenin Blanc and 10% Pinot Noir. The first fermentation is completed in vat then the second in the bottle. The bottles then rest for 12 months and disgorging is done 3 months before release with "liqueur d'expedition" addition and final bottling.
Beautiful pink in color with hints of peach, strawberry and blood orange. Soft and lively perfect for relaxing and taking in the ocean air. It doesn't disappoint and is great for a mid day bubbly. SRP $18
If you're drinking Rosé all day, Cote Mas 2018 Rosé Aurore is nice and refreshing by the pool, beach, lake or on the boat. This Rosé is your invitation to experience Rural Luxury (everyday luxury). The blend is 50% Grenache 30% Cinsault and 20% Syrah aged on its lies with regular stirring for 40 days in new coated cement vats.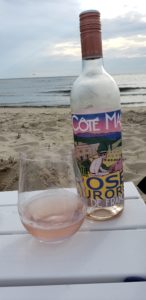 Floral aromas with hints of red and stone fruit are rich and smooth and well balanced. Great every day Rosé for sipping or pairing! SRP $9.99