Fall Prosecco Cocktail with Nino Franco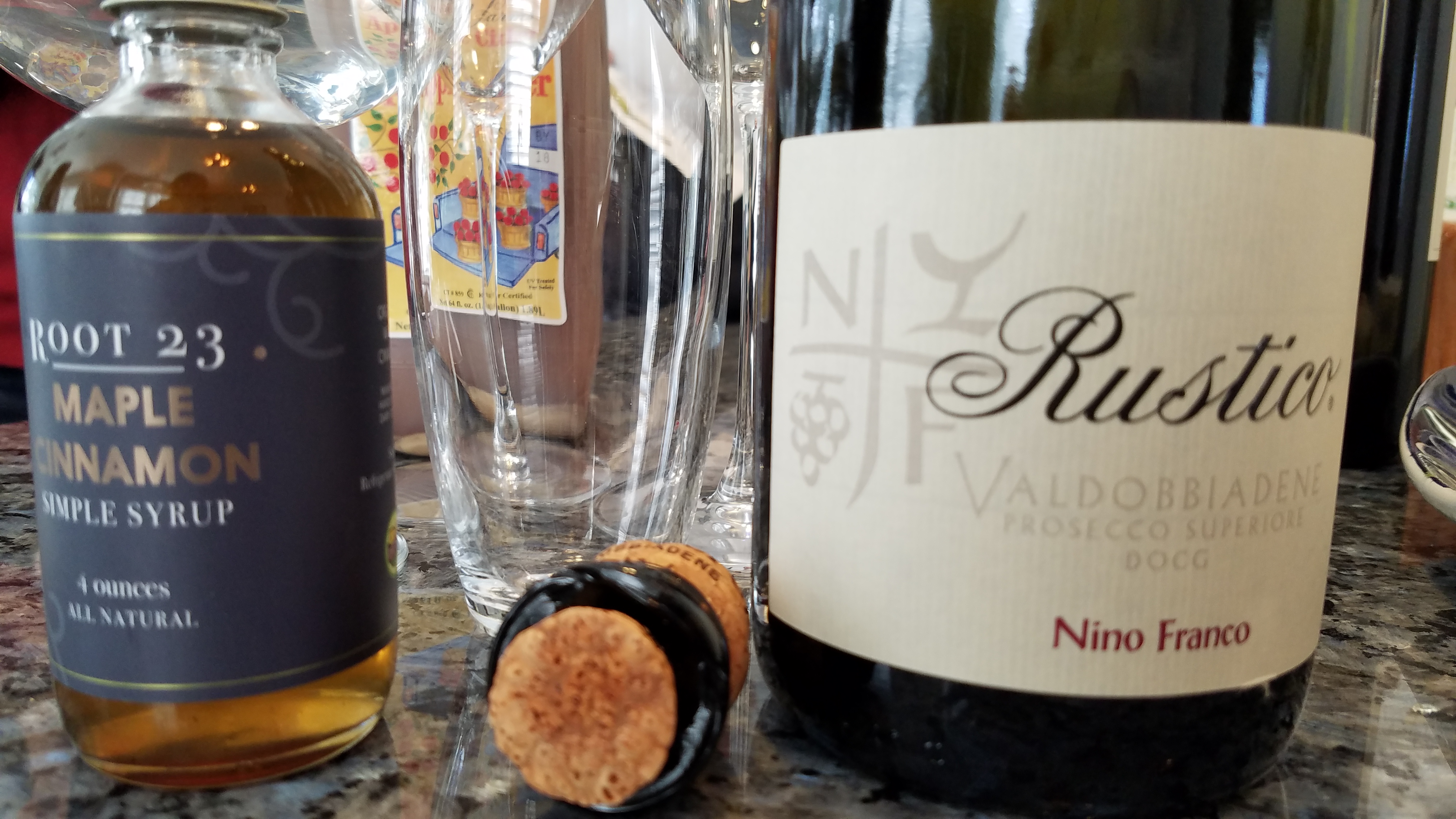 It's fall and nothing smells like fall more like apples and cinnamon with a crisp autumn breeze. I want to thank Will Rogers at Donna White PR for feeding into my new sabering habit, (yes I'm addicted) by sending me a bottle of Nino Franco Rustico NV Prossecco and the ingredients to make this wonderful fall cocktail.
Nino Franco is one of the oldest estates in the Valdobbiadene region and uses the traditional method to produce their Prosecco. In addition to the Prosecco, I was sent a bottle of Root 23 Maple Cinnamon simple syrup. Root 23 was founded by two busy moms in Columbus Ohio. They use only natural ingredients to craft their collection of flavored simple syrups. The only ingredient I was missing was apple cider. Since I was in the Hudson Valley last week and picked up some Minard Farms Apple Cider.
With the complete set of ingredients and company knocking on my door I thought we'd celebrate fall with the Nino Franco Maple Cinnamon Prosecco Cocktail.
Step 1
Open the bottle of Prosecco.
Step 2
Pour 5oz of Nino Franco Rustico NV Prosecco in a Champagne coupe, flute or wine glass
Step 3
Spoon 1/2 oz of the Root 23 Maple Cinnamon simple syrup into the Prosecco
Step 4
Add 1oz of apple cider
Serve with a cinnamon stick as a stirrer (ours fell in the glass)
Enjoy!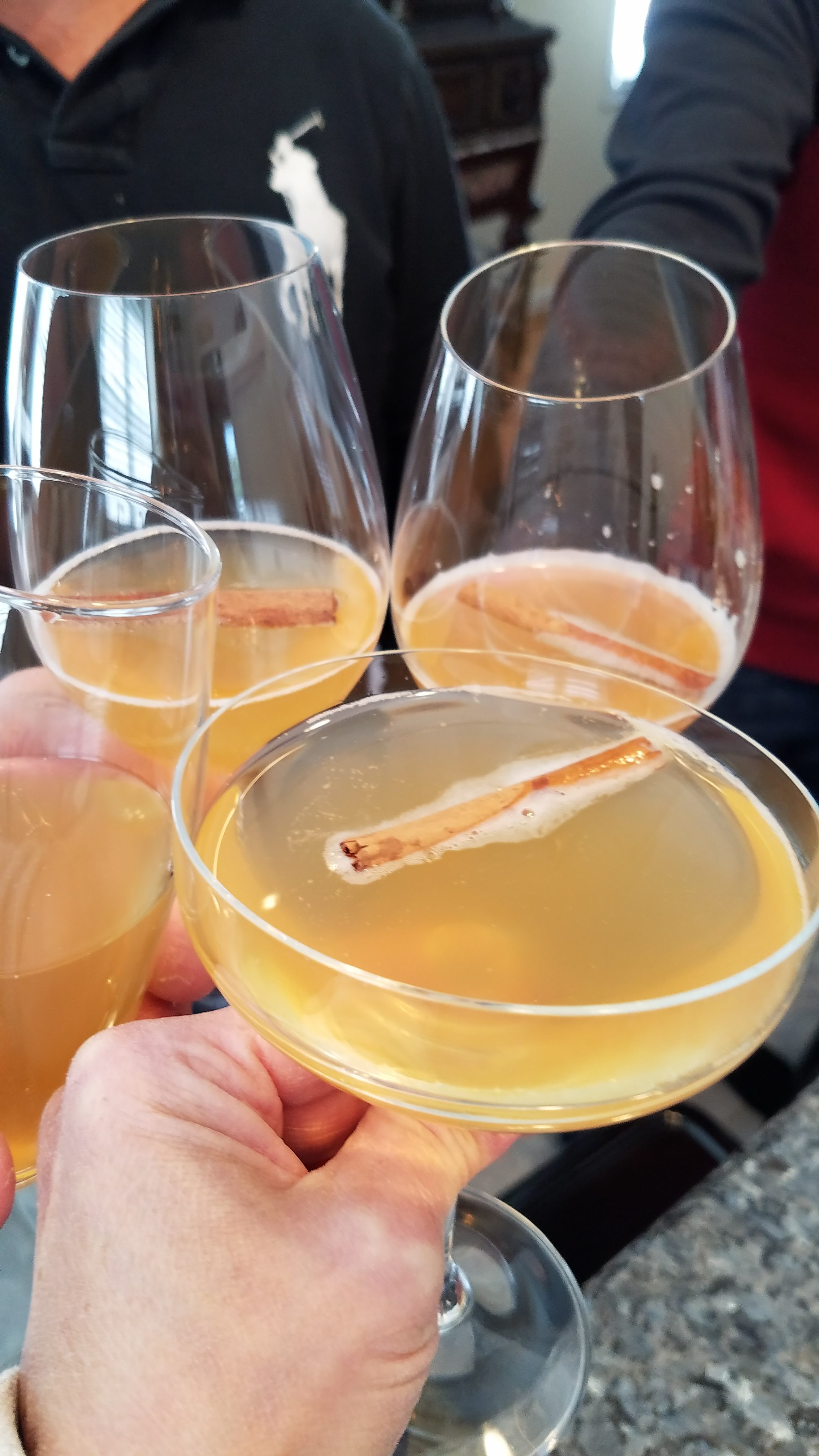 This cocktail is the perfect fall cocktail.  Not to sweet at all.  Hints of cinnamon in every sip to warm you up finishing with a slight hint of homemade apple pie.
Nino Franco Rustico NV Prosecco SRP $19