Fetzer Celebrating 50 years moving toward a Net Positive Future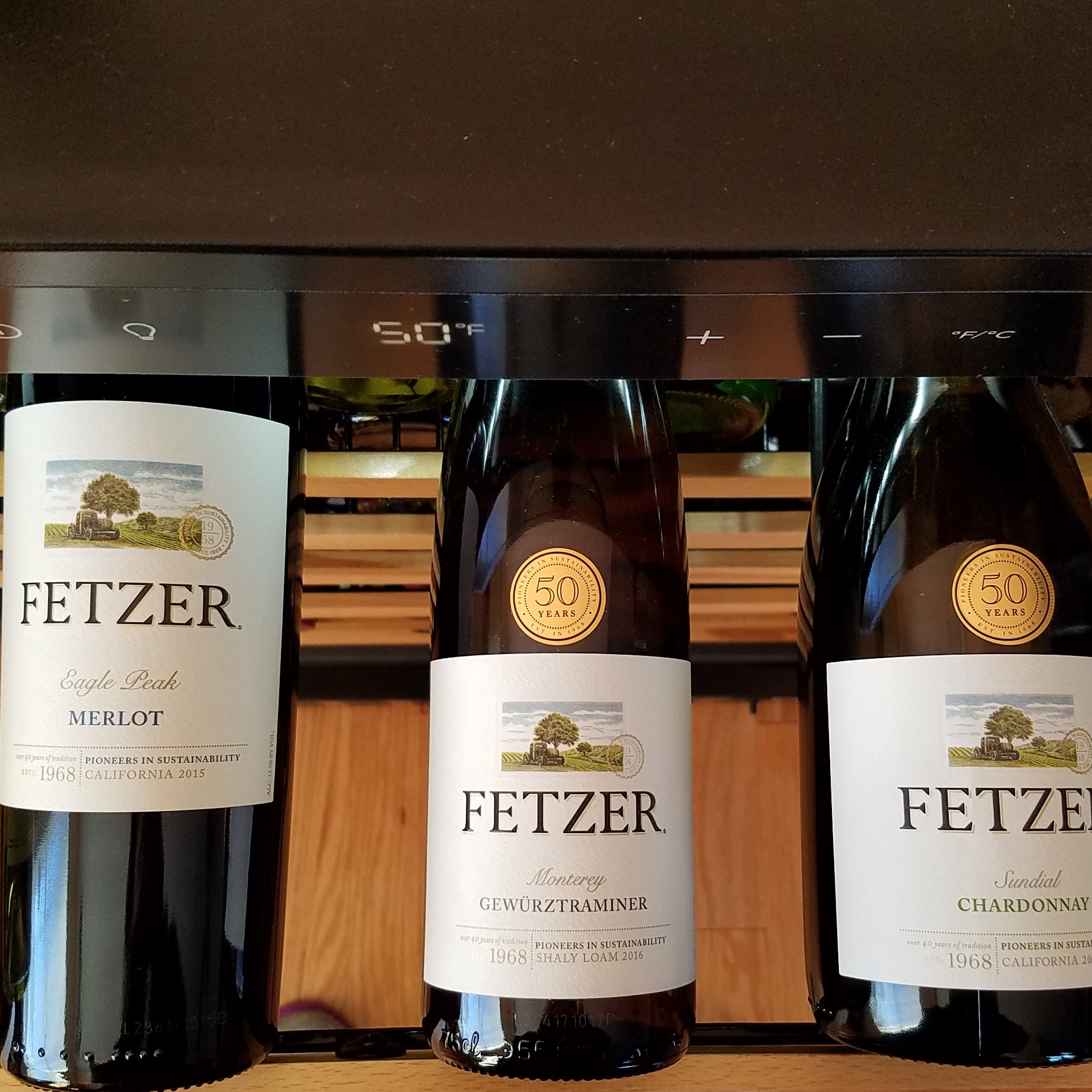 "What is good for the earth is good for the grape." ~ Barney Fetzer
Fetzer Vineyards is a well known name in the wine world and I am sure you have purchased a bottle of their wines at some point. But do you really know Fetzer wines?
In 1968 Barney Fetzer began making wine in Mendocino County, a place in California many people weren't familiar with for growing grapes. People tried to explain to Barney how the wine industry worked but he wanted no part of that. He had a different vision, one of pursuing an earth-first philosophy and became an early pioneer of sustainable farming.
"Earth-friendly practices yield better grapes. And better grapes yield better wine." ~ Barney Fetzer
In 1981 Fetzer purchased the Sundial Chadonnay site in Hopland, California and in 1995 they completed their winery headquarters all crafted from reclaimed materials. They then installed solar on its roof and neighboring buildings…4,300 panels in all.
This is just the beginning of the course of actions Fetzer is taking to become Net Positive by 2030. What is Net Positive? It's replacing the negative impacts you have with positive impacts that enhance and regenerate ecosystems and communities while moving forward and producing sustainable growth for business.
Starting with their carbon footprint, through sustainable farming practices they have eliminated the need for chemicals in the vineyards. They are TRUE Zero Waste certified. The goal here is divert all solid waste from the landfill, which Fetzer wants to achieve 99.9% by the year 2020. They practice water conversation by using worms, yes worms in the process of treating their water naturally. This saves electricity. (For more on Fetzer's process of using worms to remove contaminates from the water I suggest this article written by Robin Shreeves Earthworms do double-duty at Fetzer. I promise the next time it rains you will look at an earthworm very differently.)
Fetzer was the first California winery to operate on 100% renewable energy in 1999. Taking care of people and the planet has always been a priority to Barney Fetzer. Fetzer is a B Corp Certified with a score of 95.1 in 2017. It's about more than just environmental impact, with B Corporation certification, there is a social expectation as well as legal accountability. It's the highest standard for social and environmental responsibility in a business. As a B Corporation you are a leader in change. That leadership awarded Fetzer the Momentum for Change award for its leadership in modeling sustainable practices in the wine industry at the 2017 United Nations' Climate Change Conference in Bonn, Germany.
Every time you purchase a bottle of Fetzer wines, you are not only helping the environment, but helping move towards social change.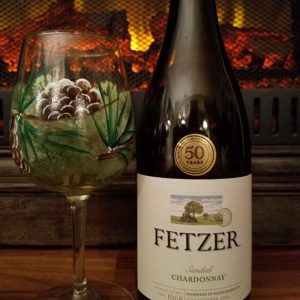 Fetzer 2016 Sundial Chardonnay aged in a combination of oak and stainless steel this Chardonnay has a touch of cool climate Riesling in it that ads a bit a brightness. Strong notes of butterscotch candy with ripe pear opens to a complex Chardonnay with melon and tropical notes ending with Creme Brulee. SRP $10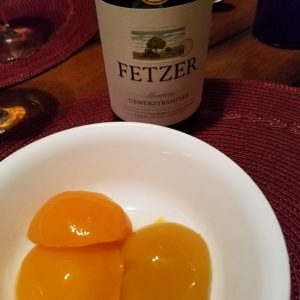 Fetzer 2016 Shaly Loam Gewurtztraminer is an off dry Gewurtz with notes of cinnamon, peach and apricot leading to a palate full of ripe peach and stone fruit. Served this with Amish peaches in brandy and boy did it bring out the peach flavor in each. SRP $11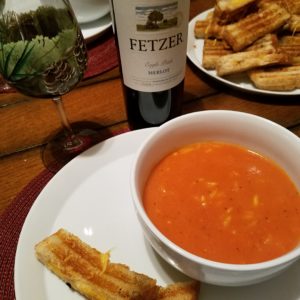 Fetzer 2015 Eagle Peak Merlot notes of blackberry and plum with a hint of cocoa and black pepper on the nose. The palate is slightly complex with blackberry, plum, black cherry, coffee and a hint of licorice. SRP $10
To learn more about the history of Fetzer join them as they celebrate their 50th Anniversary through Fetzer 50th Storyteller Series
<p style=" margin: 12px auto 6px auto; font-family: Helvetica,Arial,Sans-serif; font-style: normal; font-variant: normal; font-weight: normal; font-size: 14px; line-height: normal; font-size-adjust: none; font-stretch: normal; -x-system-font: none; display: block;"> <a title="View INFOGRAPHIC: Fetzer Vineyards' Road to Regeneration: Corporate Consciousness Report on Scribd" href="https://www.scribd.com/document/363819645/INFOGRAPHIC-Fetzer-Vineyards-Road-to-Regeneration-Corporate-Consciousness-Report#from_embed" style="text-decoration: underline;" >INFOGRAPHIC: Fetzer Vineyards' Road to Regeneration: Corporate Consciousness Report</a> by <a title="View Courtney Cochran's profile on Scribd" href="https://www.scribd.com/user/345255176/Courtney-Cochran#from_embed" style="text-decoration: underline;" >Courtney Cochran</a> on Scribd</p><iframe class="scribd_iframe_embed" title="INFOGRAPHIC: Fetzer Vineyards' Road to Regeneration: Corporate Consciousness Report" src="https://www.scribd.com/embeds/363819645/content?start_page=1&view_mode=scroll&access_key=key-4c8j8juF3V5nrhoOCwtu&show_recommendations=true" data-auto-height="true" data-aspect-ratio="0.26845238095238094" scrolling="no" id="doc_58146" width="null" height="null" frameborder="0"></iframe><script type="text/javascript">(function() { var scribd = document.createElement("script"); scribd.type = "text/javascript"; scribd.async = true; scribd.src = "https://www.scribd.com/javascripts/embed_code/inject.js"; var s = document.getElementsByTagName("script")[0]; s.parentNode.insertBefore(scribd, s); })();</script>