Get Your Cabernet Franc On During Hudson Valley Cabernet Franc Week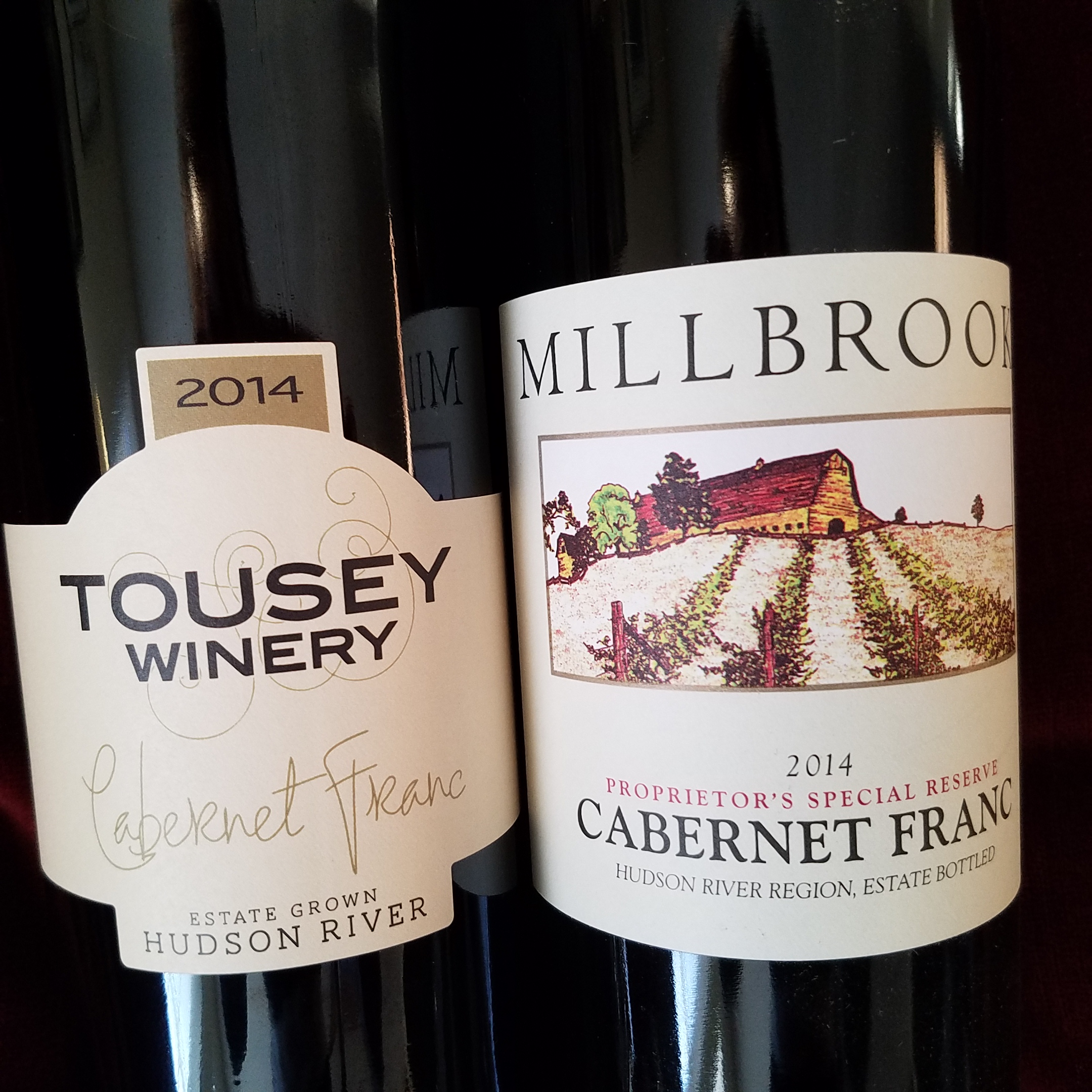 This week marks the first Hudson Valley Cabernet Franc week leading up to #CabernetFranc day on December 4. I'll never forget my first Hudson Valley Cabernet Franc. It was a Whitecliff Cabernet Franc and the year was somewhere around 2003 or so. I was in love. So impressed by the grape and the hint of pepper on the finish. Now fast forward to 2016 and the Hudson Valley declares Cabernet Franc their signature grape, and now Hudson Valley Cabernet Franc Week.
Here are some fun facts about Cabernet Franc:
Cabernet Franc is the parent of Cabernet Sauvignon and Merlot.
It is one of the 5 grapes in a Bordeaux blend.
Cabernet Franc is also known as Breton, Véron, Noir dur, Bouchy, Bouchet, Gros Bouchet, Carmenet, Grosse Vidure, Messanges Rouge, and Trouchet Noir.
Flavor profile of the grape you can look for expressions of violets, raspberry, strawberry, blackberry, tea, tannins, oak and black pepper.
December 4th is Cabernet Franc Day where Cabernet Franc is celebrated throughout the world
In celebration of Cabernet Franc the Hudson Valley Cabernet Franc Coalition has organized a week of Cabernet Franc tastings, events and discounts all leading up to December 4th, Cabernet Franc day. Get your Hudson Valley Cab Franc on this week and join me Monday, December 4th from 8pm – 10pm on Twitter where we will be tasting and talking Cabernet Franc from all over the country. Follow the hashtag #CabFrancDay and tell us what Cabernet Franc is in your glass.
Hudson Valley Cabernet Franc Week 2017 by Debbie Gioquindo on Scribd