Give Me Life Liberty Friendship and Bubbles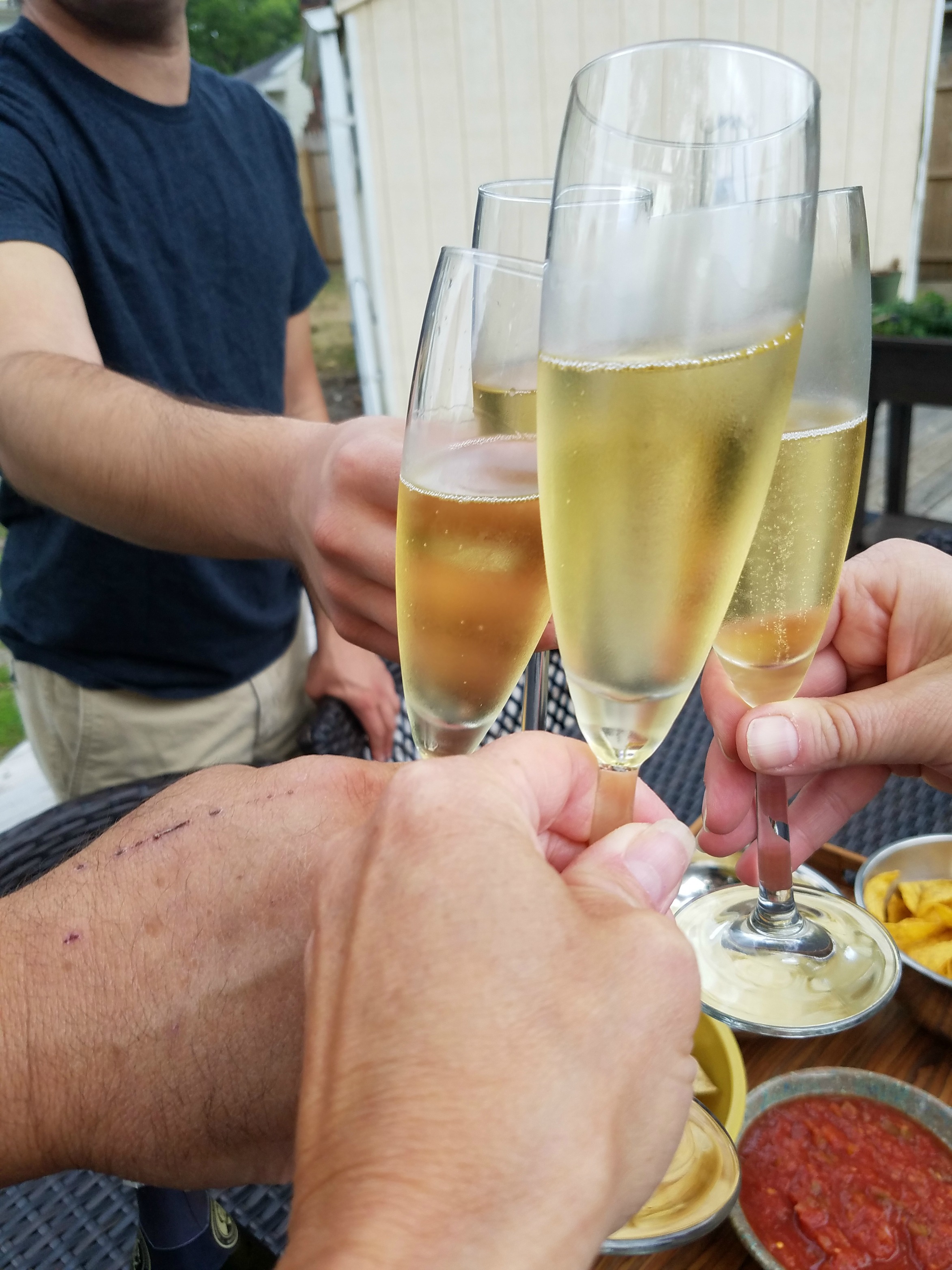 Life, liberty, friendship and bubbles are how we kicked off the 4th of July weekend. Regardless of your political thoughts we live in a great country and I hope you surround yourself with great friends like I do. Life is to short so we need to take any excuse and turn it into a celebration and include a good bottle of bubbles.
Charles Heidsieck born in 1822 grew up in the vineyards and surrounded by the love of his family. Taking control of his destiny, at the age of 29 he founded his Champagne house, Champagne
Charles Heidsieck. Not purchasing land for the vineyards he became a negotiant and purchased the grapes from the farmers that grew them best. Charles concentrated on doing what he does best, producing and aging wine. He purchased forty-seven Chalk cellars dating back to the 11th century. It is here to this day that the wine is aged from 3 to 15 years. On the bottles you can find the dates of both the cellaring and disgorgement.
The year was 1852 that Charles to introduce Champagne to America. This past weekend we celebrated with the Brut Reserve which comes in a uniquely shaped bottle. It has a large base and a narrow neck. This unique shape increases the volume of wine that has contact with the lees during aging. Therefore it enhances the aromatic range and complexity of the Brut Reserve.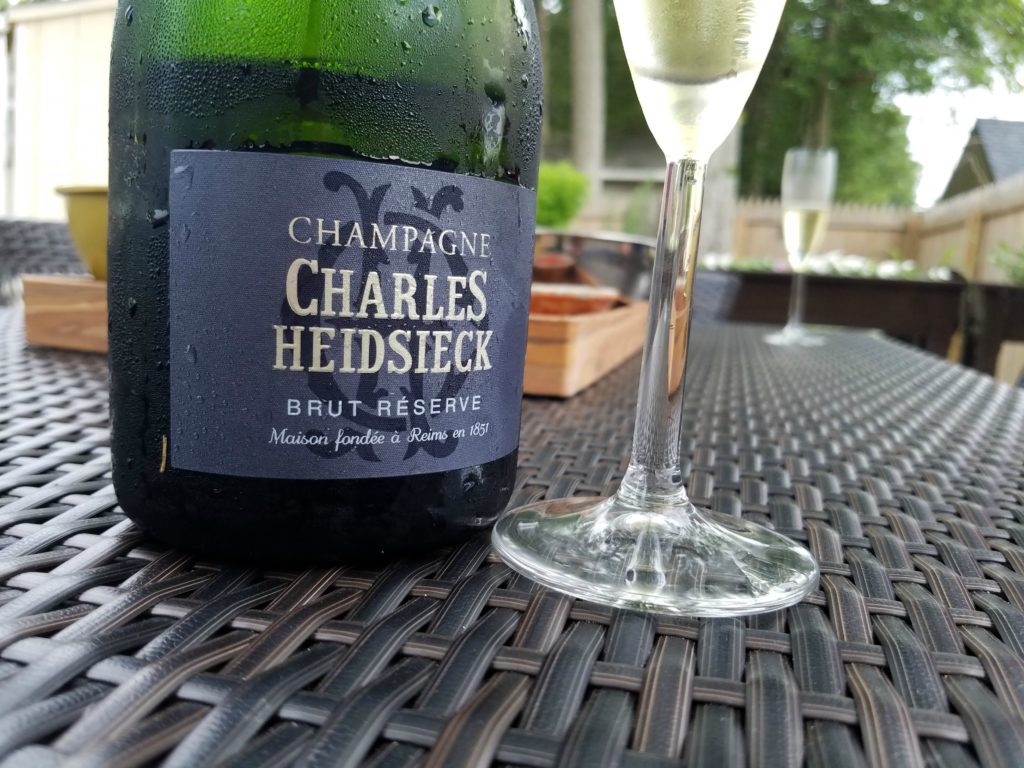 The Brut Reserve is a blend of Chardonnay from Cote des Blancs, Pinot Noir from Montagne de Reims and Pinot Meunier from the Marne Valley all in equal measure. Forty percent of the reserve wines used in this blend are on the average age of 10 years old.
The Champagne Brut Reserve had beautiful fine of bubbles that created a nice elegant froth in the glass. Aromas of baked bread, green apple and hint of almond escaped from the glass. The effervescence dances on your palate as we toasted to friendship. Flavors of green apple, pear, a hint lemon with a delicate velvet texture embrace your mouth. A very romantic sexy bottle of bubbles worth sharing and celebrating with friends or a loved one. Paired great with the crab cakes! SRP $69