Halloween Candy Pairing: Graham's 10 Year Tawny Port and Snickers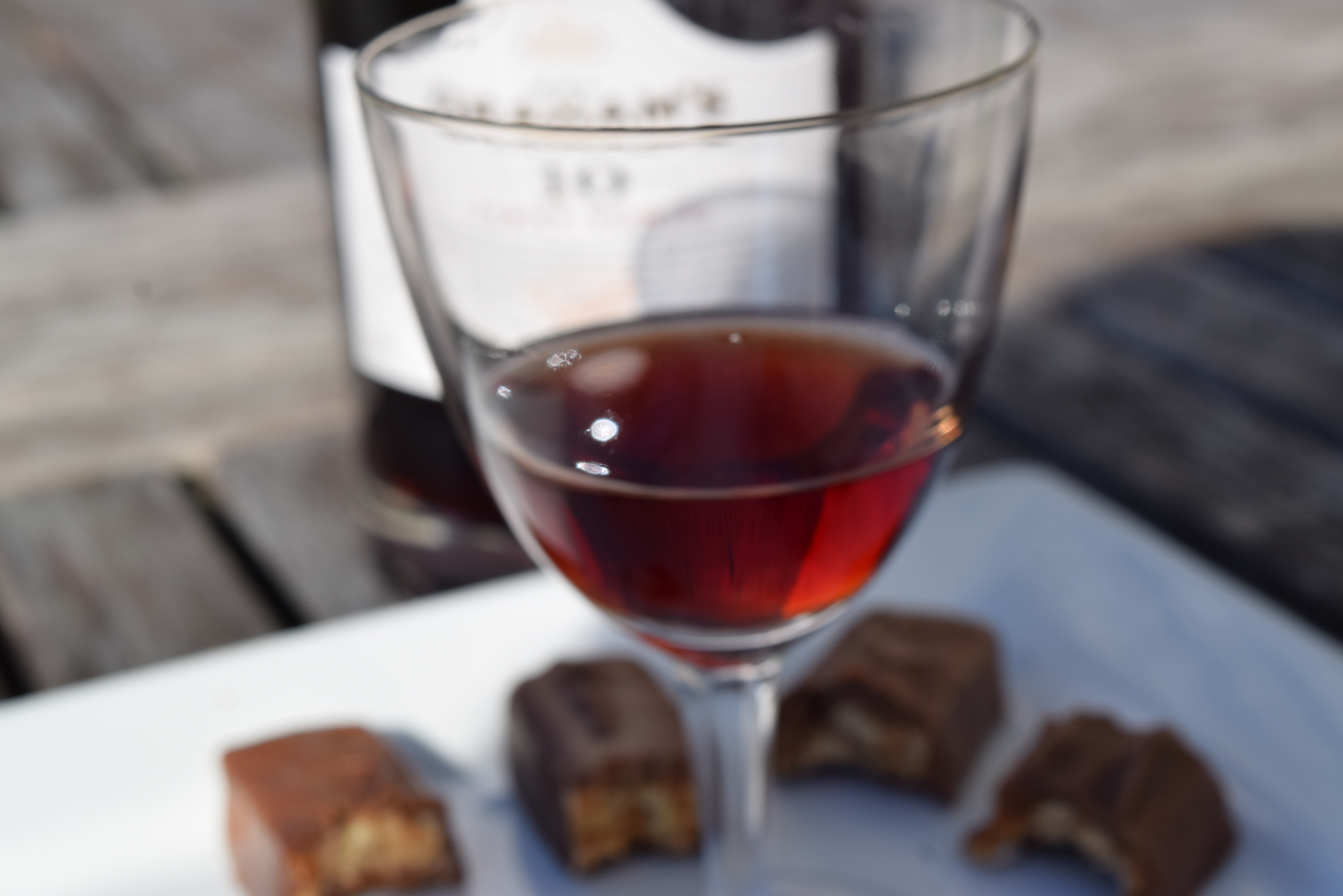 Snickers is one of my all time favorite candy bars. Growing up I would take them from my sister and brother's Halloween candy because they didn't eat them. Something about the peanut, chocolate and caramel. Even today, I'll grab a Snickers at the check-out if I'm hungry. (I know, good eating habits)
When I received an email about a port and candy pairing and saw Snickers on the list, I knew I had to give it a try. I love a good Port after dinner and I love Snicker so they must be made for eachother.
Thanks to Michelle at Calhoun & Company for sending me a bottle of Graham's 10 Year Town Port  I then headed to CVS to find me some Snickers. I must live in a candy bubble, because since when are there four different kinds of Snickers. I'm a traditionalist, so I purchased the traditional Snickers and I thought I'd try the Xtreme Snickers. That seemed to have extra peanuts. We'll see how they both fair on the pairing.
In our house I always would freeze the leftover Halloween candy, so I thought I'd do this pairing with frozen and not frozen candy bars. See how they each hold up with the Port.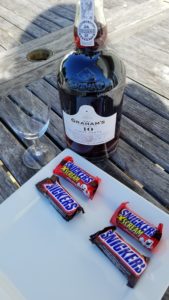 About the Port – Graham's 10 Year Tawny Port is aged in seasoned oak casks two miles from the Atlantic Ocean in Oporto, Portugal. The Port is rich in color with layers of raisin, prune and hints of nuttiness. SRP $36
About Xtreme Snickers – Product launched in 2015. It's got extra peanuts. However, personally, the extra peanuts overtake the taste of the candy bar. $2.50 bag
Snickers – Love the caramel and peanuts with the milk chocolate. $2.50 bag.
For the pairing I did a video only my phone for some reason didn't record the audio, only the video. I did a voice over. The Port cut through the milk chocolate and caramel of the traditional Snickers bar and it became so very creamy and the nuts just blended so well with the Port it was a great pairing. I thought the Xtreme Snickers was to overpowering with the nuts and didn't give the Port ample playing time on your palate. With the frozen candy, the flavors didn't stand up to the Port. The candy was to cold and the flavors of the candy just didn't show up.
What is your favorite Halloween candy pairing?