Happy 100th Birthday Nino Franco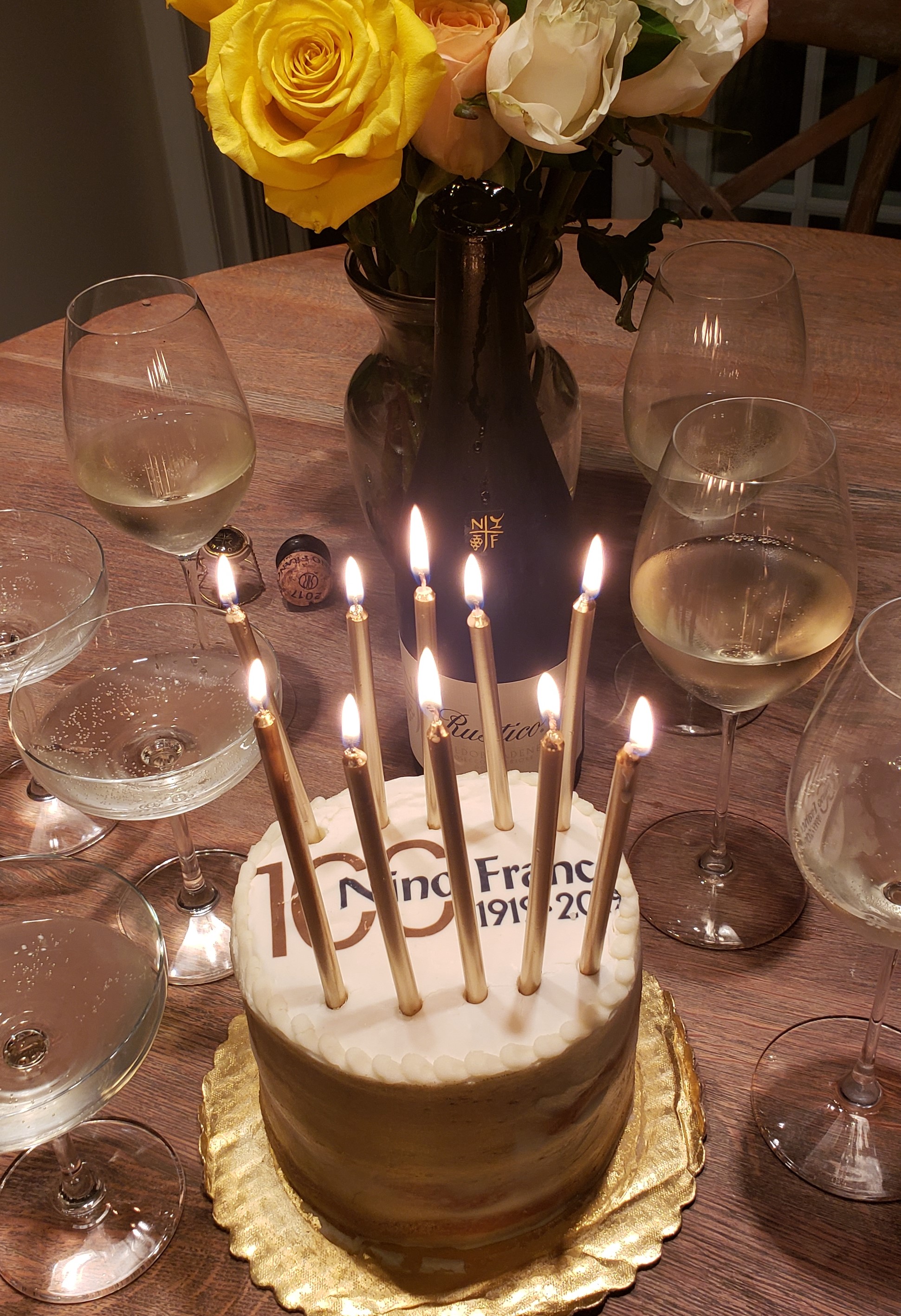 Nino Franco is one of the oldest winery's in Valdobbiadene which is the area where he most of the DOCG Prosecco is produced. I have to be frank with you, I was not a fan of Prosecco until I got introduced to Nino Franco. Their entry level Prosecco "Rustico" put a huge smile on my face and I said, "damn this is nice!" Of course it is, Nino Franco Rustico has been selected this year as the #1 Wine Enthusiast's Top 100 Wines for 2019. I wouldn't lead you in the wrong direction, plus it's only $19.
It all began in 1919 when Antonio Franco founded "Cantine Franco." His grandson Primo Franco and son of Nino Franco was the third generation to lead the winery and pave the way not only for the Nino Franco Winery but for Prosecco today.
So what do you do when a winery celebrates its 100th birthday? You throw a party!! That is just what Nino Franco did and they included me in that celebration! Such an honor to be part of the party! They supplied the cake, candles and Prosecco and I invited the neighbors.
Of course I sabered! No bottle of bubbles gets past my sword. We gathered around the table, sang Happy 100th Birthday to Nino Franco, shared in some Prosecco and cake. The cake was supplied by WeTakeTheCake.com and it was quite good and paired perfectly with 100 years and Nino Franco's Rustico Prosecco.
Happy Birthday Nino Franco – Cheers to 100 years and many more!
For more articles on Nino Franco visit: