Holiday Baking with Vina Zaco Wines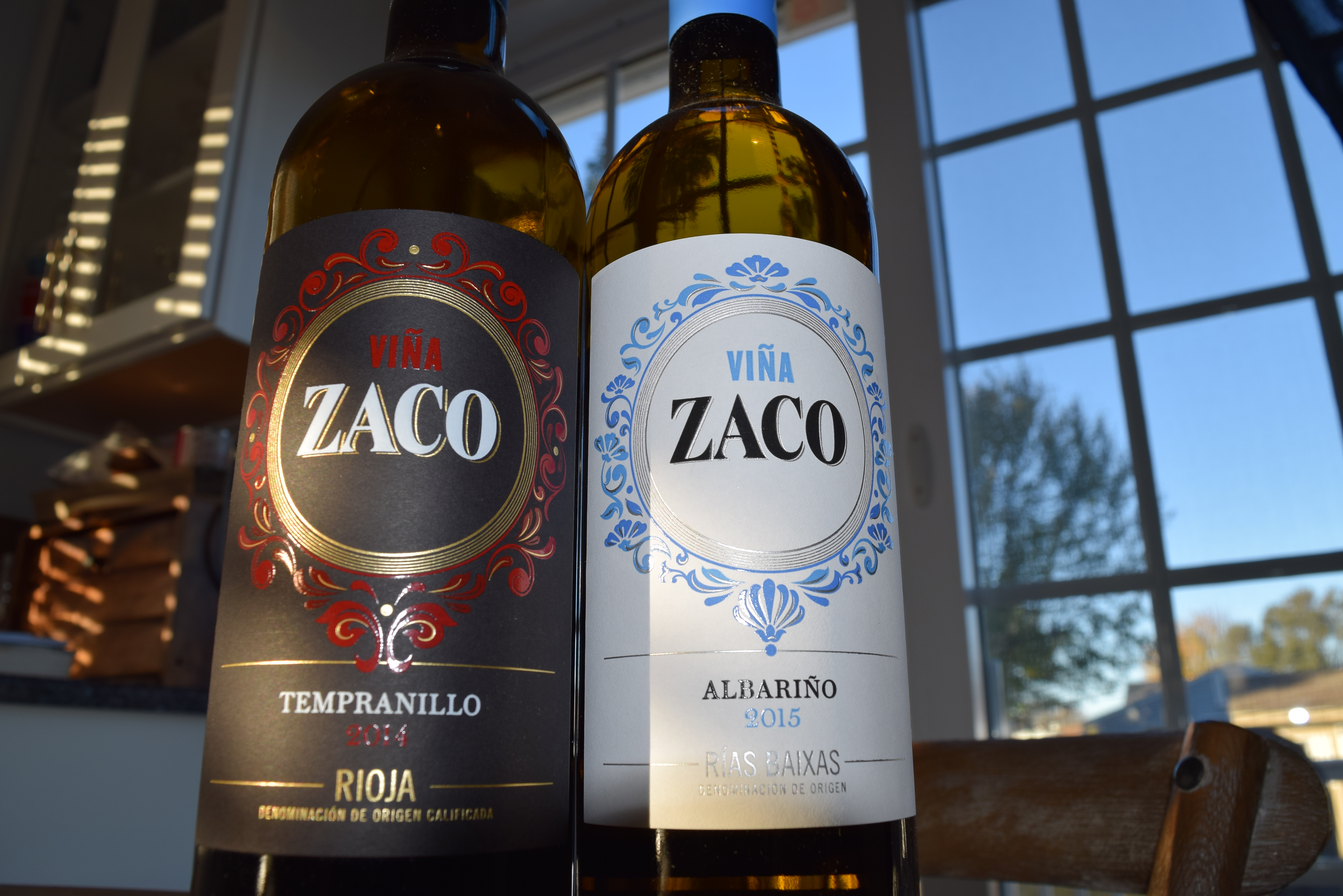 It's that time of year where I'm baking away. I have a cookie swap I had to make 7 dozen cookies for and there are the cookies for Christmas and New Year's Eve. There is no better way to get through your holiday baking than with a bottle of wine at your side.
This year the bottle of choice was a 2014 Vina Zaco Tempranillo from Bodegas Bilbainas located in the Barrio de la Estacion of Haro in the Rioja Alta region of Spain. It is known as the oldest bottler in Rioja as well as the largest vineyard owner in the Rioja Alta region with over 600 acres.. This region is influenced by the Atlantic Ocean and has mostly chalky clay soils which allows the Tempranillo grapes to thrive thus producing some wonderful wines.
The 2014 Vina Zaco Tempranillo rested in 50% new American oak and 50% French Oak for six months. The wine had beautiful aromas of black cherry, plum, licorice and hint of violets. Sipping on this wine while red velvet cookies and chocolate chip blondies, my mouth found black fruit, hint of strawberry, vanilla, subtle notes of oak. The wine was well structured and had nice rounded tannins. Was a great wine to eat the warm cookies with!
Besides the cookies, this wine would pair great with barbecued meat and chicken. SRP $15
The Vina Zaco Tempranillo has a sister a 2015 Vina Zaco Albarino. She is a great fresh aromatic white wine.
The fruit is sourced from the Val do Salnes region of Rias Baixas. The Albarino is hand harvested, went through malolactic fermentation and then were left for a few months on the lees before being bottled. The wine maintained its freshness and has a nice mouthfeel as a result of the malolactic fermentation.
The wine has beautiful aromas of white flowers, white grapefruit and green apple. Citrus notes on the palate, the wine is smooth, hints of minerality and a touch of acidity. A delightful and fresh wine! This wine is a great pairing for seafood SRP $17.50