Italian Wine Classification – What Does it Mean?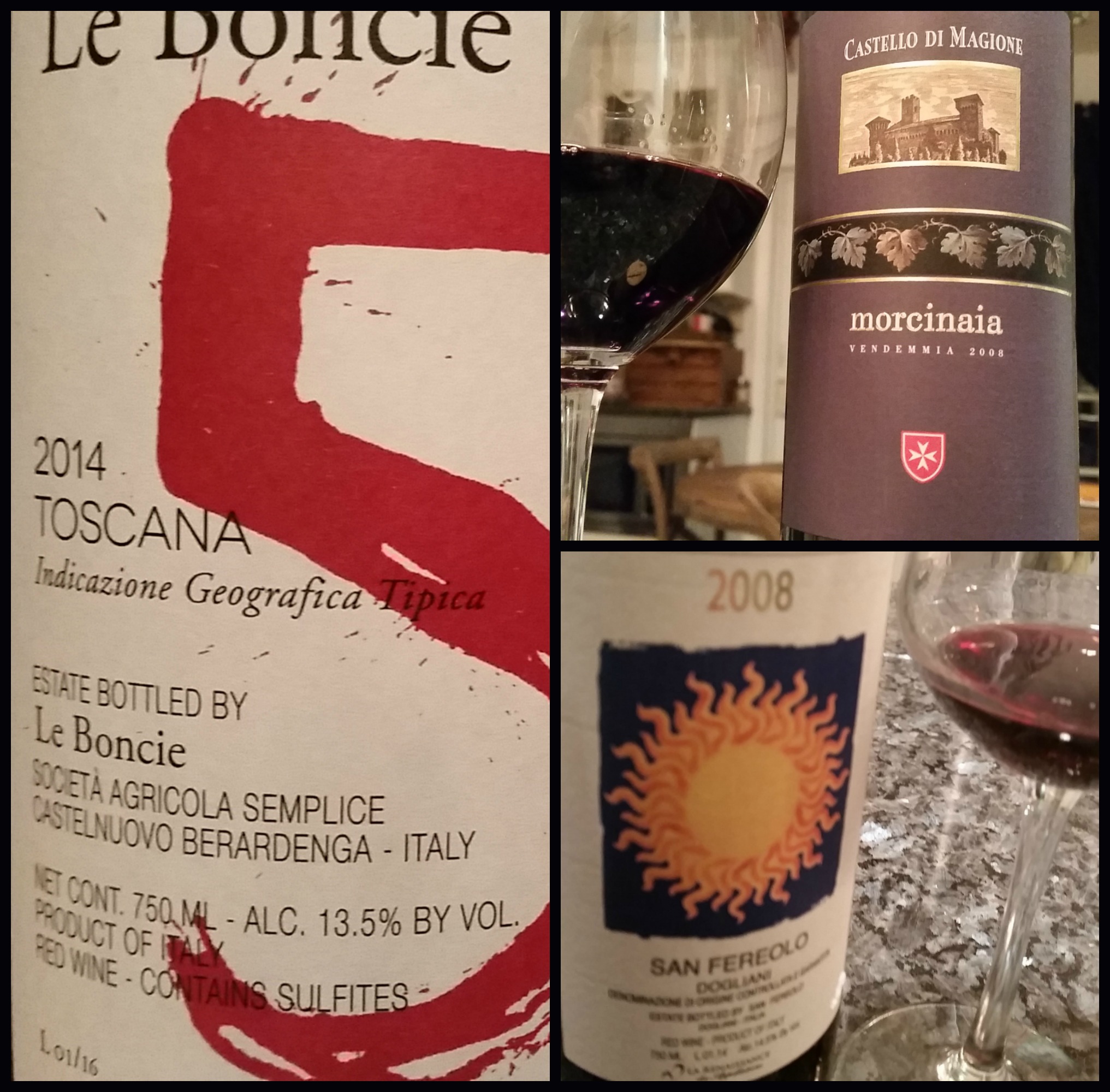 When you are in the store purchase wine from Italy you see labels with DOCG, DOC, IGT and Vino de Tavola, what does it all mean? It's the Italian wine classification system. Pretty much it dictates what grapes go in the bottle. Let's take a look at each classification.
DOCG is the highest quality of wine under the Italian wine classification system. There are strict rules governing the production of wine that can carry this classification. There are certain permitted varieties, yield limits, how ripe the grape is when harvested all the way to the wine making procedures. The wine bottles all have a numbered government seal across the neck to prevent counterfeiting. Each region differs with what DOCG classification entails.
DOC is the main tier and there are 330 DOC areas with their own set of laws in their viticultural area. Laws that include the permitted grapes allowed and the wine style produced.
IGT was orginally introduced in 1992. Prior to that when winemakers wines failed to qualify for the DOC or DOCG status because of the grapes that the wine was made from, not from quality. These wines must be produced from at least 85% of the grape variety. This category has allowed producers to produce creative wines and allows then to export their product.
Vino da Tavola is the Italian classification for table wine. This is the most basic level of wine. It is the lowest on the classification system. These wines tend to be inexpensive and a blend of wines from different regions and at time different vintages.
Below find a wine from each category. Note there really isn't a huge difference in price. All three were very good.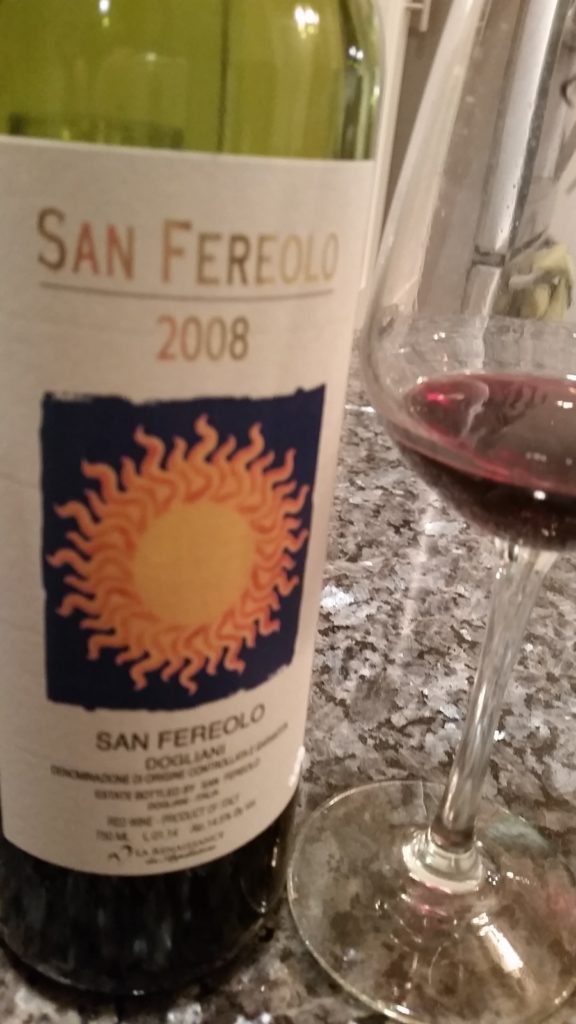 San Fereolo, Dogliani DOCG 2008 comes from the Piedmont region of Italy and is made with 100% Dolcetto. Winemaker Nicoletta Bocca delicately produces this wine from a small part of an ancient 1400 foot vineyard and 80 year old vines that sit on a hillside above the Piedmontese village of Dogliani. The grapes are fermented in large neutral Slavonian oak vats. You can smell the limestone soil as it shows in the nose as wet stone and hints of voilet. Intense flavors of anise, blackberry, pine resin and dark fruit show in the glass. This is a very powerful wine that knocked my socks off. As it opened it got softer and the fruit really began to shine with soft tannins and nice acidity.  SRP $30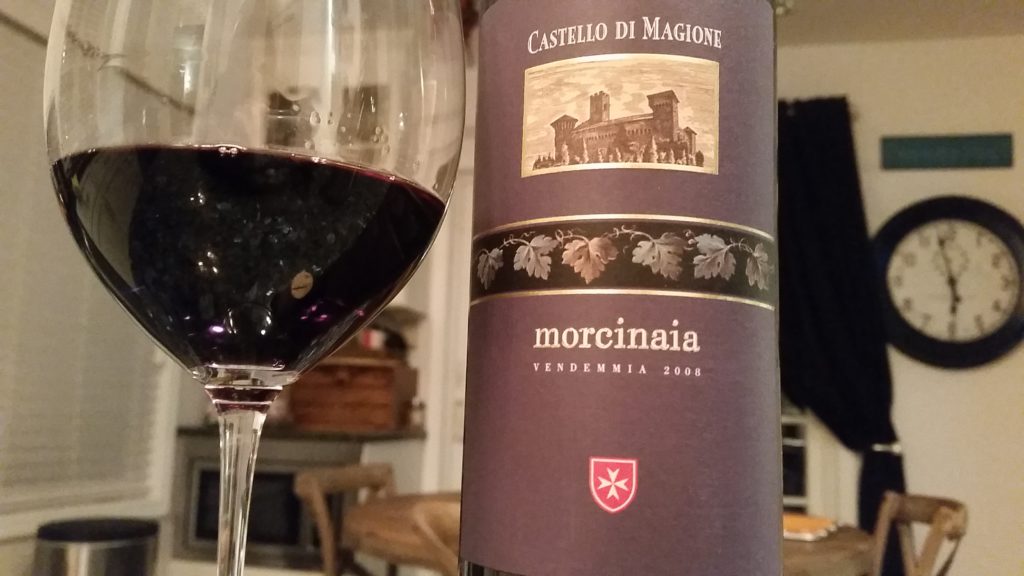 Castello Di Magione Morcinaia Vendemmia DOC 20 08 from the Umbria region of Italy. This is a blend of 40% Cabernet Sauvignon, 40% Merlot and 20% Sangiovese. This wine is full of red and black fruit. Blackberry notes stand out with some earthy tones rounded out with some cherry. You get a bit of the acidity from the Sangiovese grapes and tannins that show this wine still has time to age. SRP $35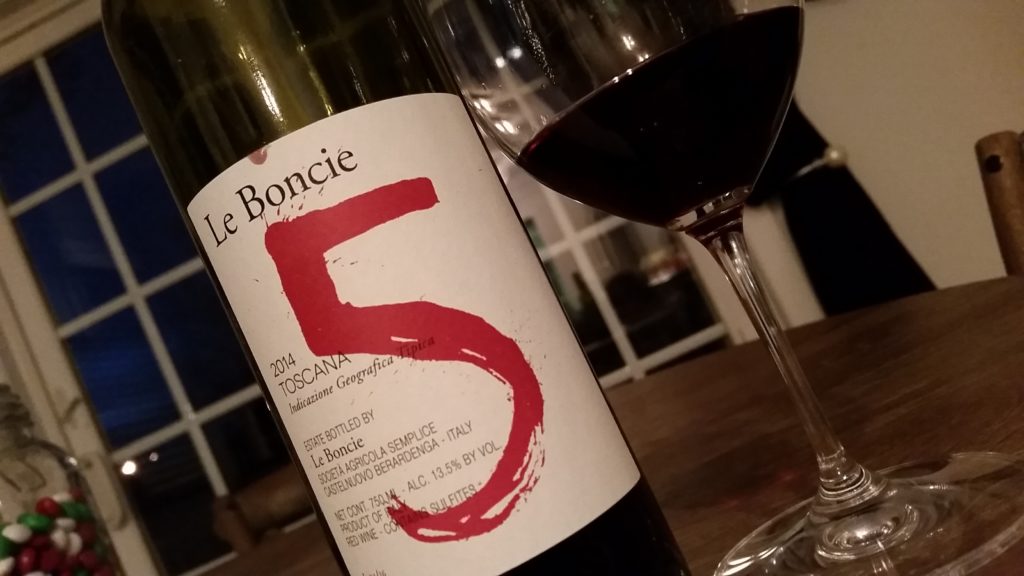 Le Boncie 2014 Toscana is a IGT classified wine estate bottled by Le Boncie in Castelnuovo Berardenga, Italy. This is a decent everyday wine.  Notes of black cherry, clove and vanilla escape from the glass. On my palate it was light and thin with flavors of black cherry and raspberry with some spice finish on the tip of my tongue.  The SRP is $23.