Jeff Runquist Wines – Beautiful and Approachable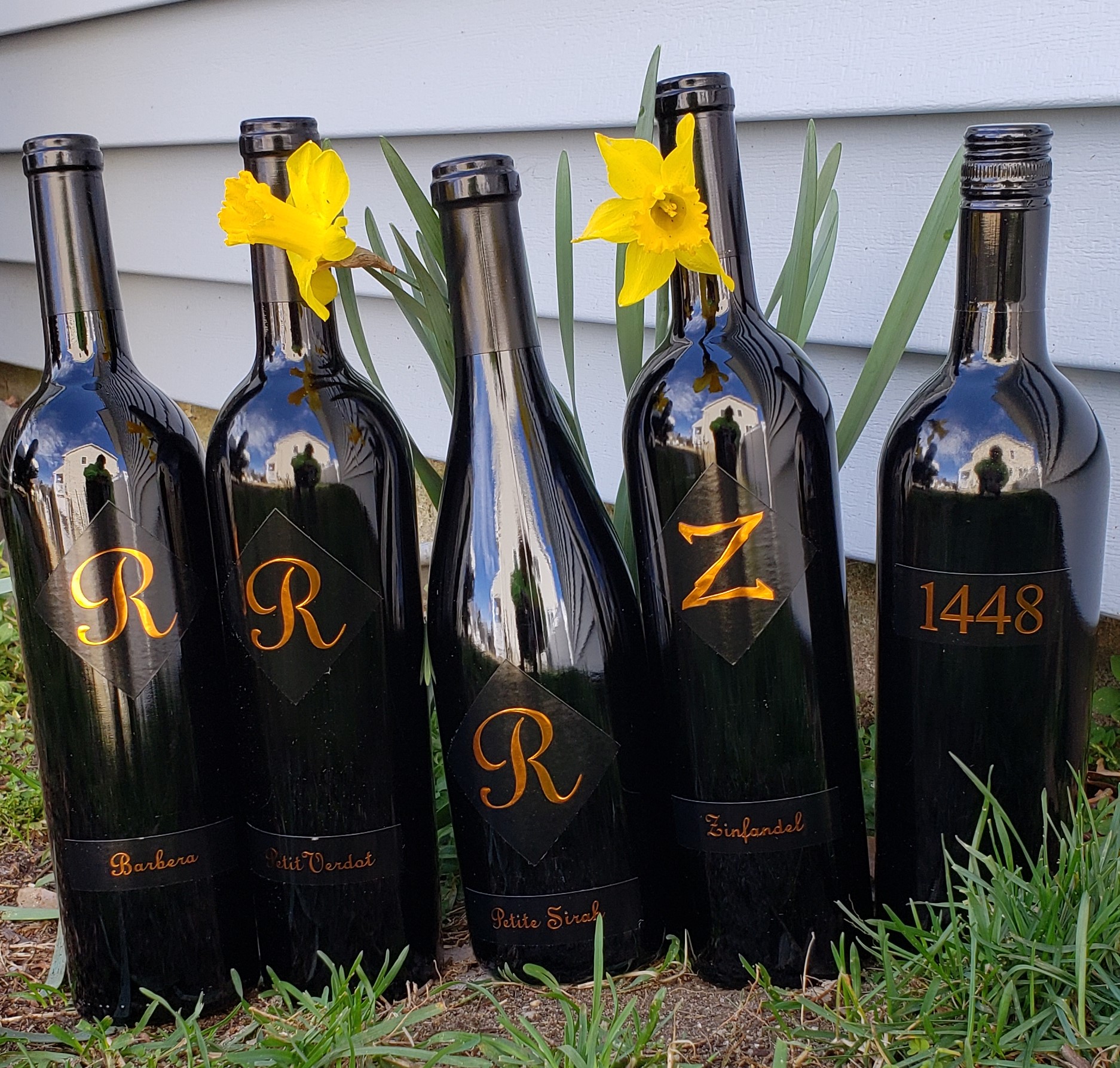 Jeff Runquist Wines is located in Amador County, California, just south east of Sacramento. What is unique about Jeff and his wines is he sources his fruit from all over California in addition to the fruit he grows. This is my first introduction to his wines and he sent me samples of his "Core" Varietals, Petite Sirah, Zinfandel, Barbera and Petit Verdot. All pretty powerful wines I wasn't sure what to expect. What I found was nicely crafted wines that were so enjoyable to drink. There was no astrignent tannins, no hit in your face overwhelming fruit. All delicately crafted and made to drink young and age if you choose.
About Jeff Runquist
Jeff started in the industry in 1977 interning with Seagrams in Madera at Paul Masson Sherry Cellars. From there his wine journey took him to Montevina, the Napa Valley Cooperative Winery, and J. Lohr. In 1997 he released his first wine, 700 cases of Zinfandel. In 2006 he returned to Amador County and purchased a five acre walnut orchard and in 2008 he opened his tasting room. He then purchased the adjacent 12-acre property.
Jeff's philosophy is not to limit himself to just produce wine with the varieties he grows. He has met so many good growers through the years that are good at growing their grapes. His relationship with his growers is that they are his partners. The growers know what he is looking for in the grapes and pick accordingly. Too often growers don't get the recognition they deserve. On the label after the varietal, the grower is recognized, then Jeff as the vintner.
Core Varietals
2017 Barbera, Amador County – Barbera is the new kid in the county. Amador County is known for Zinfandel but was introduced to the Sierra Foothills by Cary Gott in 1974 when he was establishing Montevina Winery. The 2017 Barbera was aged in small barrels of 47% American oak, 36% French oak and 17% neutral oak. Aromas of raspberry, cherry, and some floral notes of voilets fill the glass. The wine showed a nice backbone of acidity in the mouth with flavors of dark red cherry, blackberry and a hint of chocolate. It was very smooth and easy drinking. We paired it with pizza. SRP $25
2017 "Z" Zinfandel, Massoni Ranch, Amador County – "Z" Zinfandel is produced as a classic red wine. Aged in small oak barrels, 35% American oak, 49% French oak and 16% neutral oak for fourteen months. The nose is a bit jammy with woody characteristics, boysenberry, red raspberry and nutmeg. The palate is juicy but not overwhelming.Lots of dark fruit, boysenberry, black raspberry and red and black currants. The finish is long with a touch of boysenberry and some spice. SRP $25
2017 Petite Sirah Enver & Joe Salman Vineyards, Clarksburg – 100% Petit Sirah, so you know that means purple teeth to match the purple color in the glass. Aged in 100% French oak this wine has lots going on in the glass. Aromas of red and black fruit and cassis. The palate is elegant and savory with mocha, boysenberry, blue and black fruit. The tannins are nicely integrated and the wine drinks beautifully. SRP $28
2017 Petit Verdot Damir Ranch, Stanislaus County – Another purple teeth wine to match the color in the glass.This 100% Petit Verdot was aged in 49% French oak, 49% American oak and 14% Neutral oak. Layered aromas filled the glass of pomegranate, cassis, blackberry, hint of violets, chocolate and earth. The palate was silky with flavors of blackberry, black currant and plum with well-integrated tannins. SRP $26
2018 "1448" – This is their house style wine. 1448 denotes the altitude of the family's winery in the foothills of California's Sierra Nevada Mountains. 88% of the wine is a blend of Petit Verdot and Petite Sirah. The rest of the blend is 5% Barbera, 4% Tannat, 1% Cabernet Sauvignon, 1% Charbono and 1% other, all of which are varietals they produce. This is a great everyday wine with layers of aromas of blackberry, plum, black raspberry, vanilla tobacco and a hint of spice. All leading to a palate of dark fruit, dark black cherry, soft tannins and a soft spice finish. SRP $16.49
All these wines were very approachable, both on your palate and in your wallet. The fruit is picked at the optimal time so it's delicate on your palate, juicy, the flavors let you know they are there, but they aren't powerful and overbearing.