Last Look at Summer with Pagos de Galir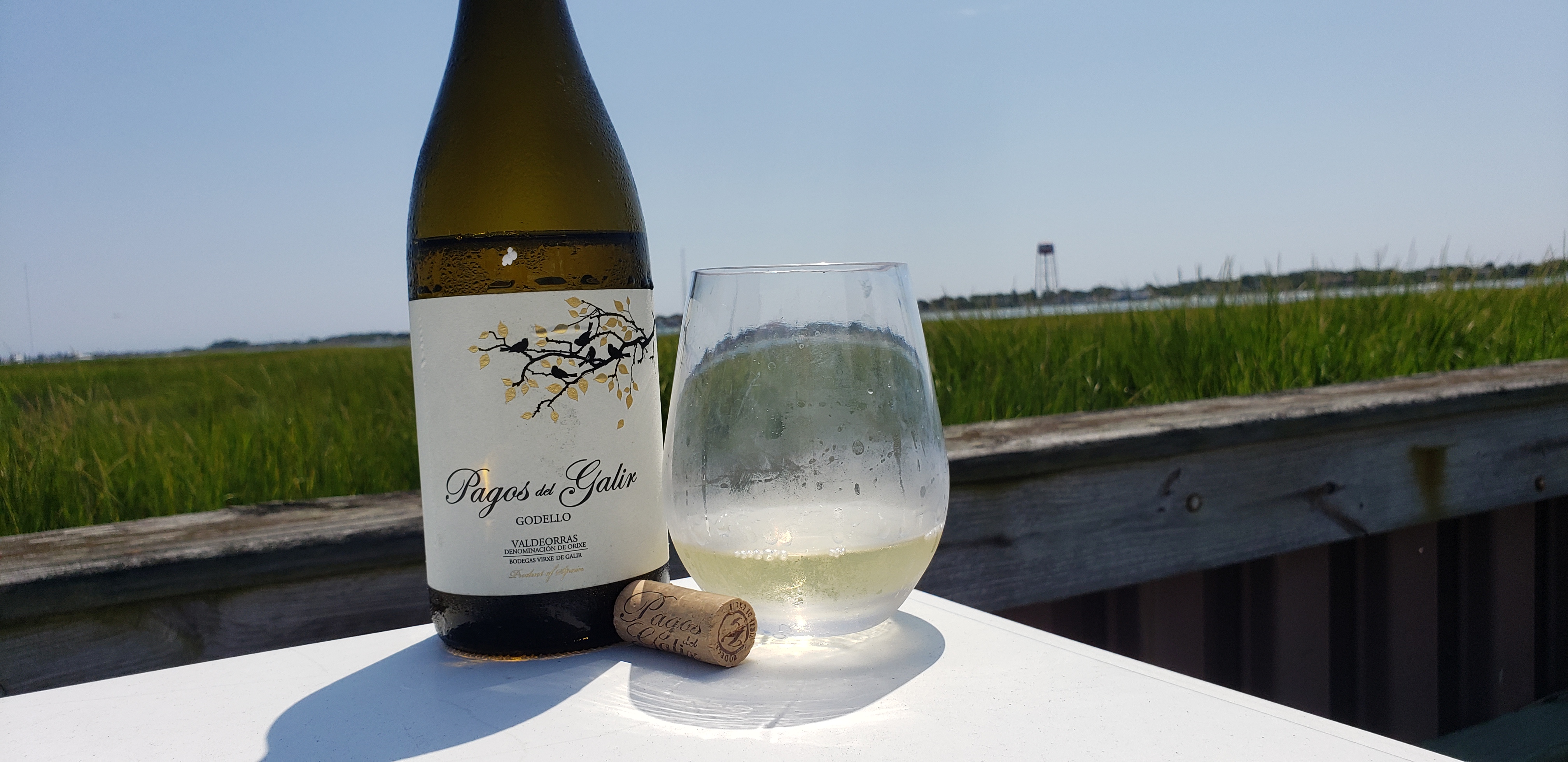 And boom it's November! I can't believe how fast time flies sometimes. As crazy as the summer has been the fall is a time of winding down. The restaurant is only open weekends and I can focus on my wine and get back to the gym among other activities. I look back at this summer and remember the wine friends that came down to visit and the time spent at the pool and on the boat. So here's one last look at summer with Pagos de Galir.
Pagos de Galir is located in the D.O. Valdeorras appellation that is located within the Galicia region of Spain. In this appellation they grow Godello and Mencia in soil that consists of schist and slate.
Virgen del Galir was founded in 2002 and it sits in the Galir river valley. The climate has Atlantic influence with cold winters and warm summers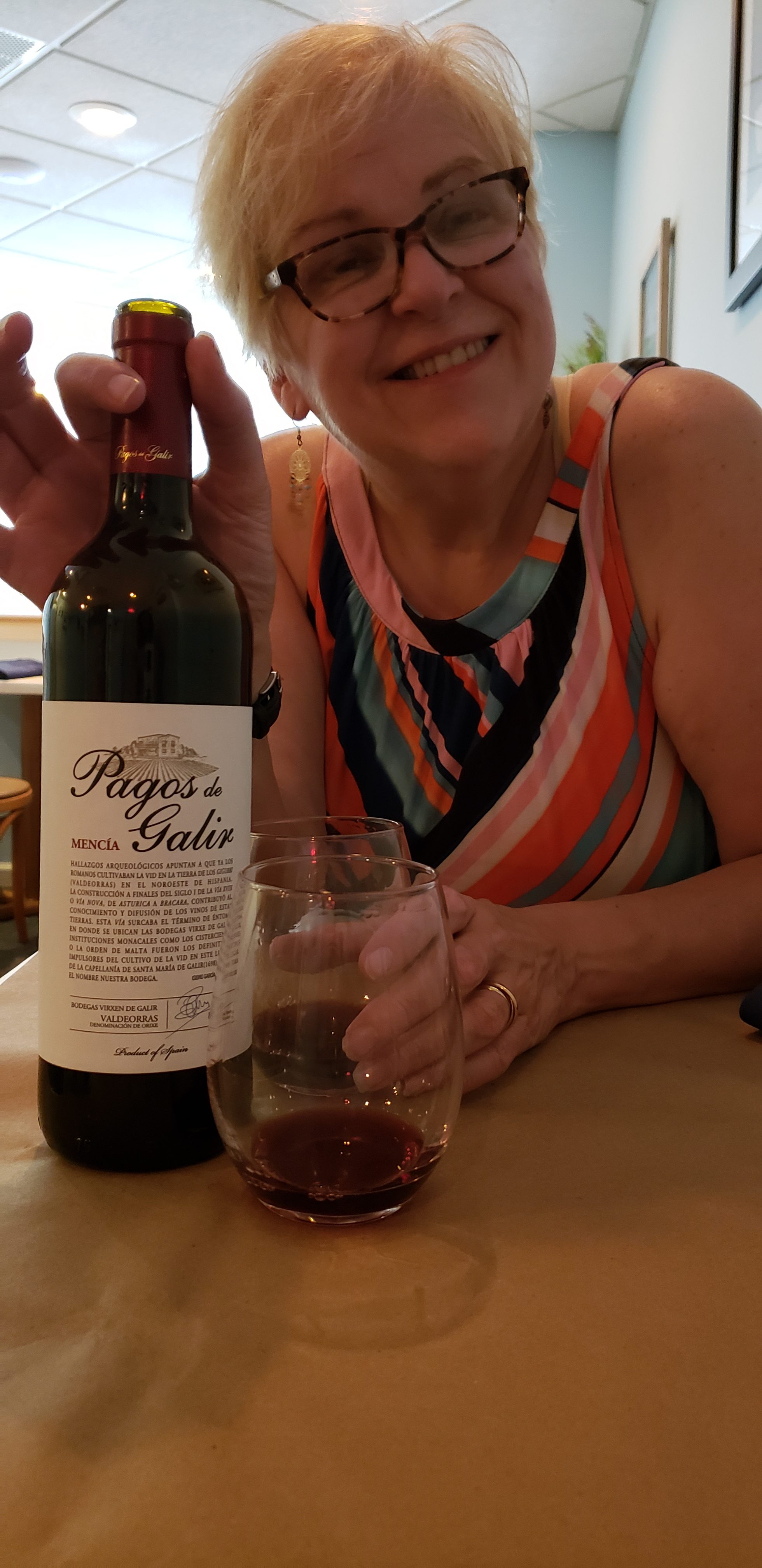 Wine is meant to be enjoyed with friends and I love to share! So when my friend Kathy came all the way to visit me from Virginia and I hosted her at the restaurant with Pagos de Galir Mencia. If you are not familiar with Mencia, it is a medium bodied red wine, not to heavy, not to light. It actually goes well with quite a bit of the menu at Kitchen 330.
Kathy ordered the Veal Medallions with goat cheese and horseradish mashed potatoes and sauteed mushrooms and I ordered (yes I got to eat with her) Monkfish wrapped in Prosciutto with paella style rice, chorizo, mussels, clams, tomatoes and gremolata. At first you might say fish with a red wine, but the prosciutto, chorizo and paella totally paired with the Mencia as it paired just as well with the veal too.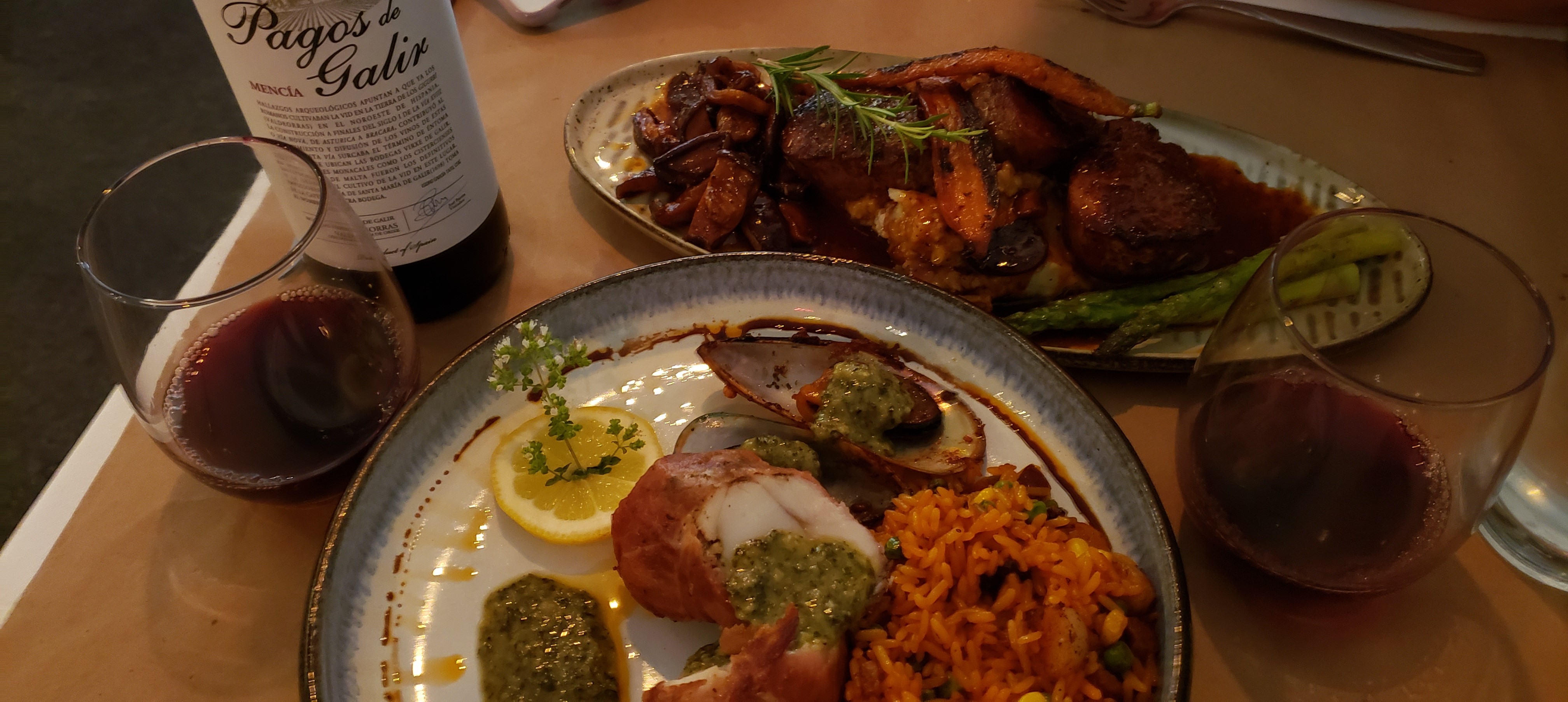 Pagos de Galir Mencia 2016 SRP $17.00
Aged in American and French oak barrels for 6 months and then it spent 6 months in the bottle before being released. Dark cherry in color with hints of boysenberry and violets leads to a palate of dark fruit and layers of black cherry. As it open up notes of black licorice become apparent with soft tannins and hint of acidity.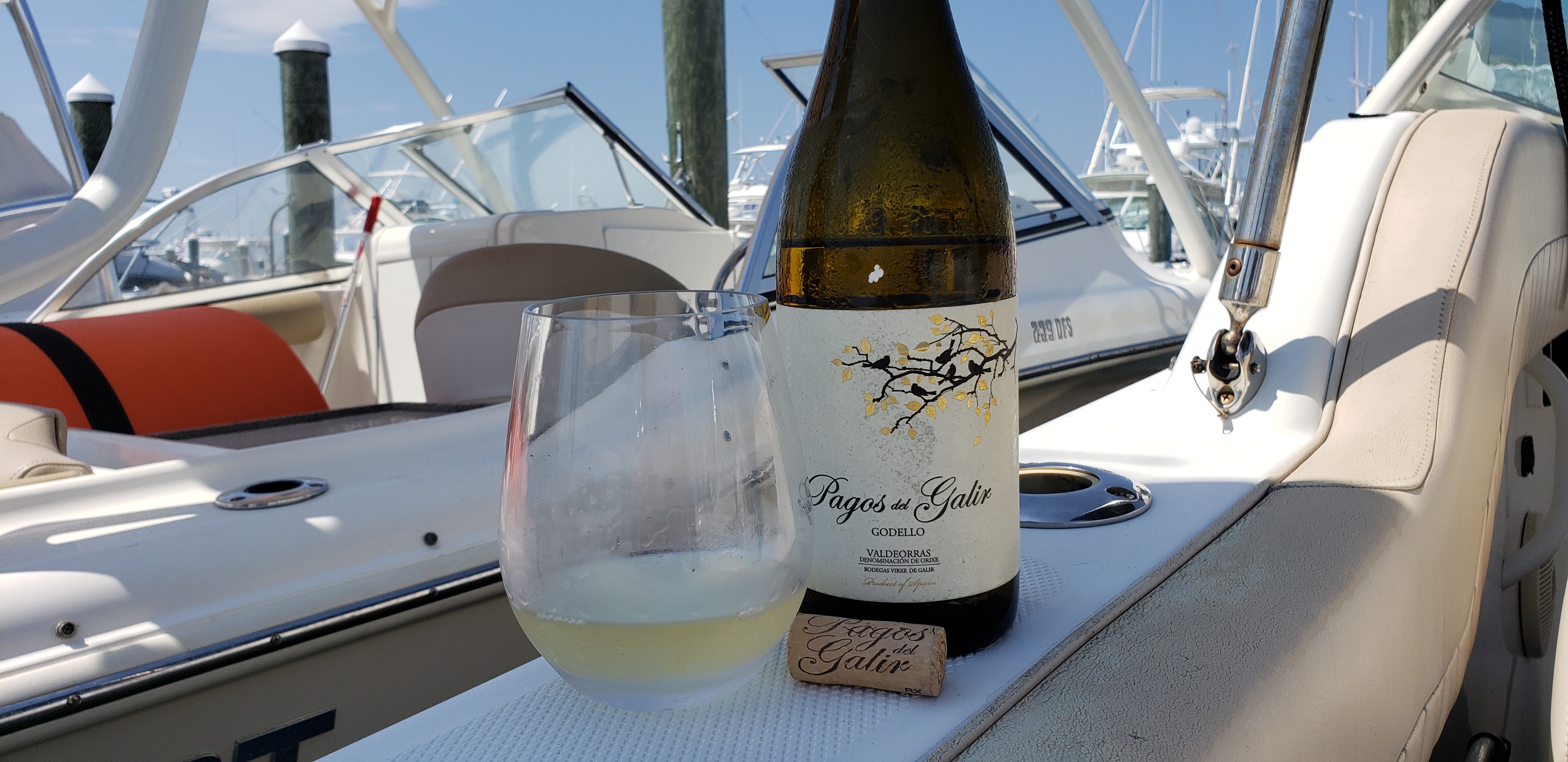 Summer has come to an end and so has boating season. The last ride Paul and took, we took with Pagos de Galir Godello. It was a beautiful day as much of the summer and fall was. There is something so relaxing about boating and having a glass of wine at the end of your ride.
Pagos de Galir Godello 2017 SRP $19.00
Light like summer with a fresh attitude. Floral nose with hints of lemon and lime. Fresh on your palate with hints of passion fruit, pineapple and citrus nuances. Couldn't have shared the end of boating season with a better wine.