Le Blanc de Greysac 100% Bordeaux Sauvignon Blanc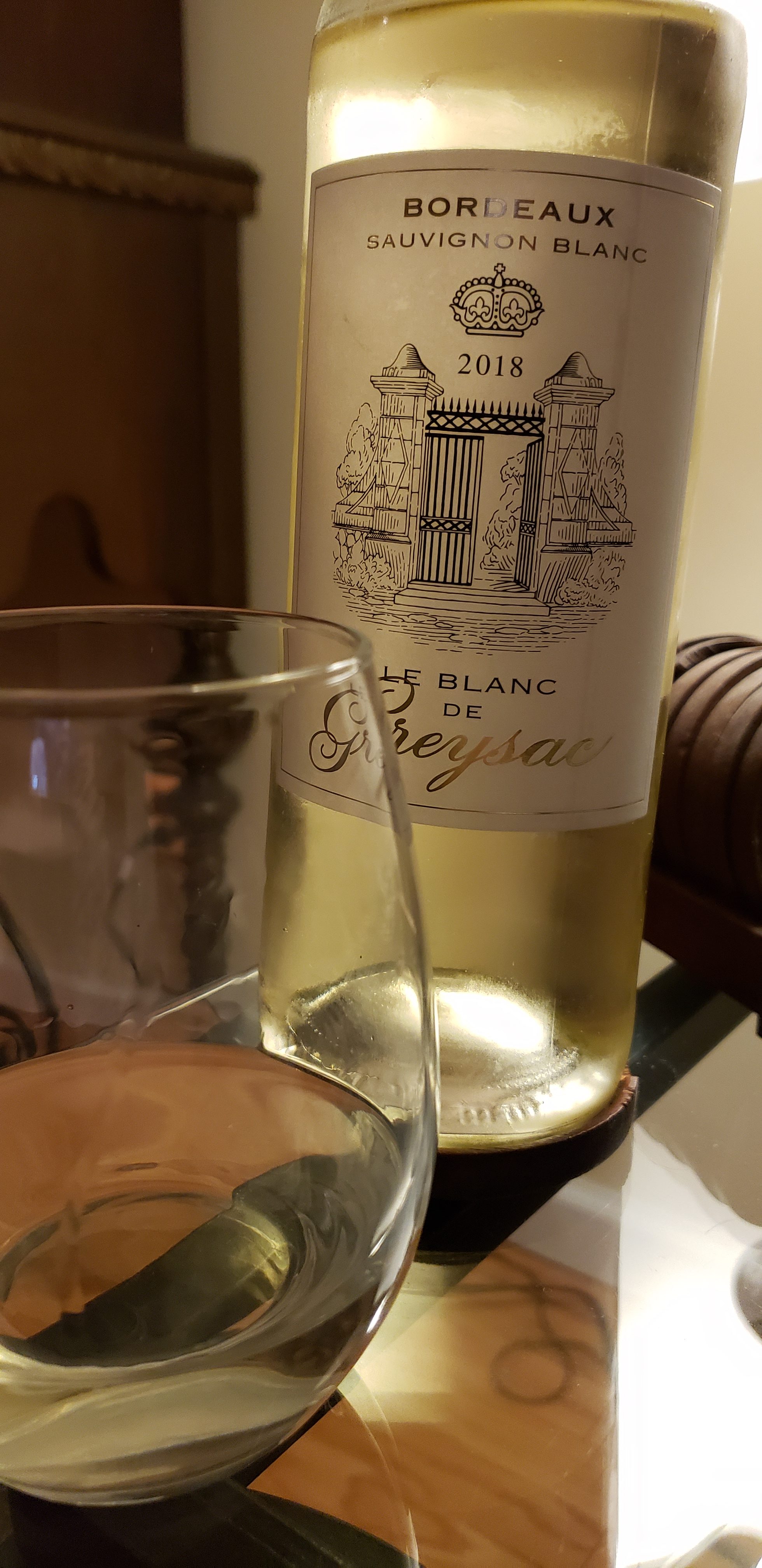 When I think of a Bordeaux white wine I think of Sauvignon Blanc and Semillon blend. Perhaps because I never had a straight Sauvignon Blanc from the region, as white wine produced in Bordeaux is usually a blend of Sauvignon Blanc and Semillon.
Le Blanc de Greysac 100% Bordeaux Sauvignon Blanc
Wait, there is a straight Sauvignon Blanc produced by Jean Guyon from Château Greysac – Le Blanc de Greysac. A very enjoyable Sauvignon Blanc! The grapes, hand selected by Jean Guyon, harvested during the night and fermented in stainless-steel tanks shows great expression of Sauvignon Blanc from the region.
Aromas of lemon, lime, wet stone with a hint of white grapefruit turns into a palate that is smooth and balanced with just enough acidity to make you smile. The soft white grapefruit and citrus flavors softly illuminate your mouth with a crispness to make you want another glass.
Very reasonably priced at $19.95 makes this Bordeaux White – 100% Sauvignon Blanc affordable for every day.
About Jean Guyon
Jean Guyon is an interior designer who has redecorated luxurious homes and palaces throughout the world. It was during a visit to Medoc that turned his passion for wine. He embarked on his winemaking journey to make nice wines for his friends. This has grown to Domaines Rollan de By where you will find his entire portfolio of wines from the Medoc region.
Jean Guyon's mission: 
In creating each of our wines, we want to offer the best interpretation of the quintessence of the Medoc, the singular expressions of four inseparable factors: our terroirs, our grape varieties, our environment and know-how
I think he did just that in his Sauvignon Blanc.