Merlot Under the Tuscan Sun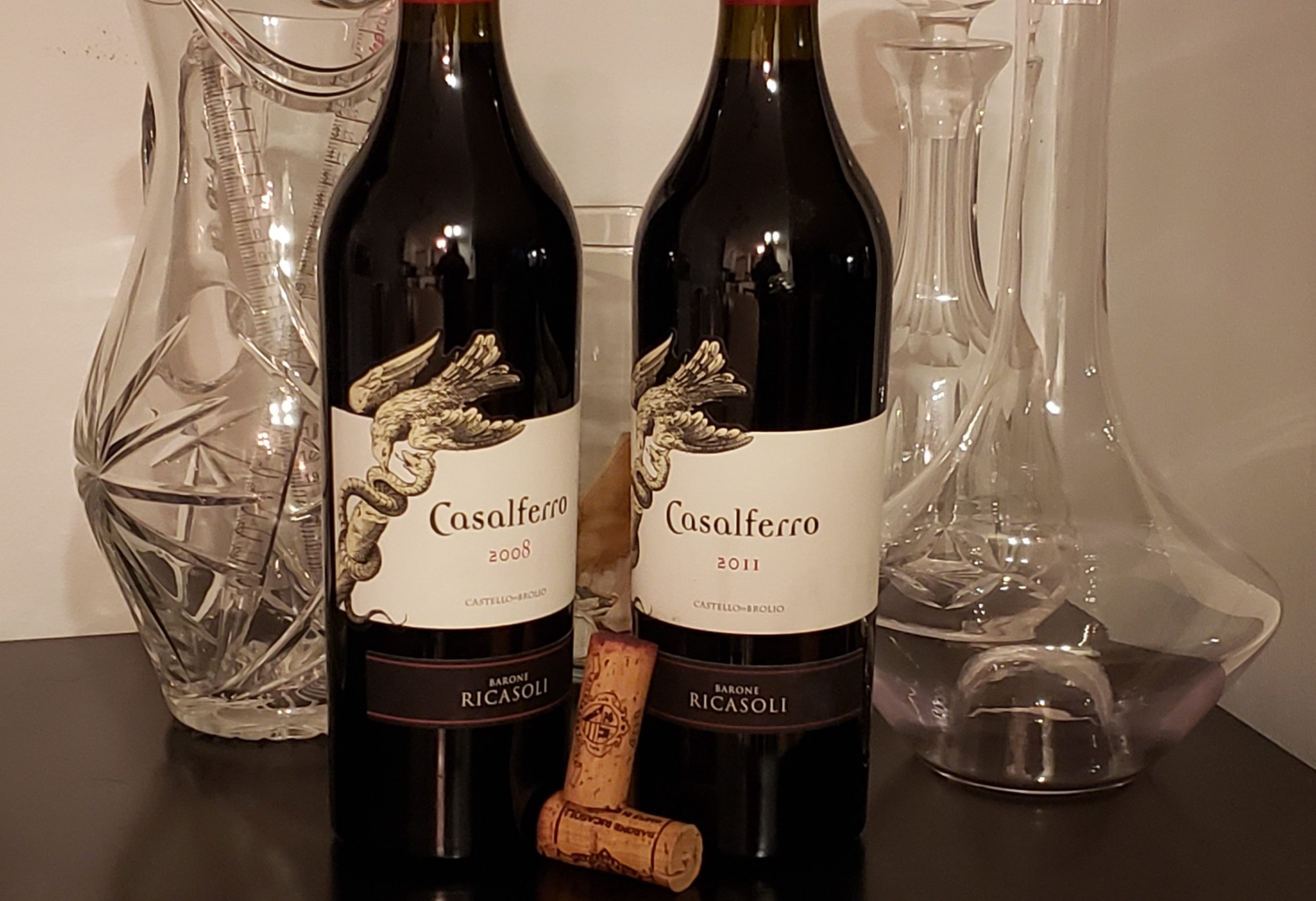 Sangiovese isn't the only grape growing under the Tuscan sun. There are many others like Cabernet Sauvignon and Merlot. In fact Merlot is the 5th most planted grape in Italy and is doing exceptionally well at Ricasoli..
Francesco Ricasoli planted Merlot on a plot of land 400 metres in elevation that faces south, southeast. The Gaiole in Chianti is the home to The Casalferro Vineyard and the land is part of the geological formation "Monte Morello which is the highest mountain in the Florence area. The soil brown in color, has a fine clay structure, chalky with a sub alkaline pH and little organic content. It's very well-drained and stony.
⁠The vineyard wasn't always Merlot. It was originally all Sangiovese. In the 1990's when Francesco Ricasoli took over the operations, he began to research into other modern methods. From 1993 to 2006 the Casalferro vineyard was a blend of Sangiovese and Merlot and in 2007 it became a single vineyard growing only Merlot. The grape has taken on new properties from the soil and climate that can't be replicated. As the vines matured they really took on the terroir and you can taste the power in the wine. The aging potential of wine coming from this vineyard can be up to 20 years.
Ricasoli Casalferro Merlot 2008
– The first words out of our mouth after our first sip was " Holy S$#! This wine is really good!" After a few more sips we realized that this wine is at its peak. Although some people say with the acidity it will still age a few more years. I feel it should be consumed now. The 2008 Casalferro Merlot is aged in oak barrels for 18 months. Notes of mocha, blueberry, Good N Plenty (licorice) red fruit and finishes with baking spices. It's smooth and elegant and the pairs very well with steak. It is definitely a food-friendly wine. (SRP $70)
Ricasoli Casalferro Merlot 2011
– This vintage was a little different than the 2008 as it experienced a hot growing season. As a result, the wine is not as acidic as the 2008. Aged in oak for 18 to 21 months notes of fresh forest come through on the nose. The wine features lots of blue and red fruit, cinnamon, tart blueberry with a nice mocha finish. This wine should age for another 10 years or so. (SRP $70)