Mettler Family 100 Years Strong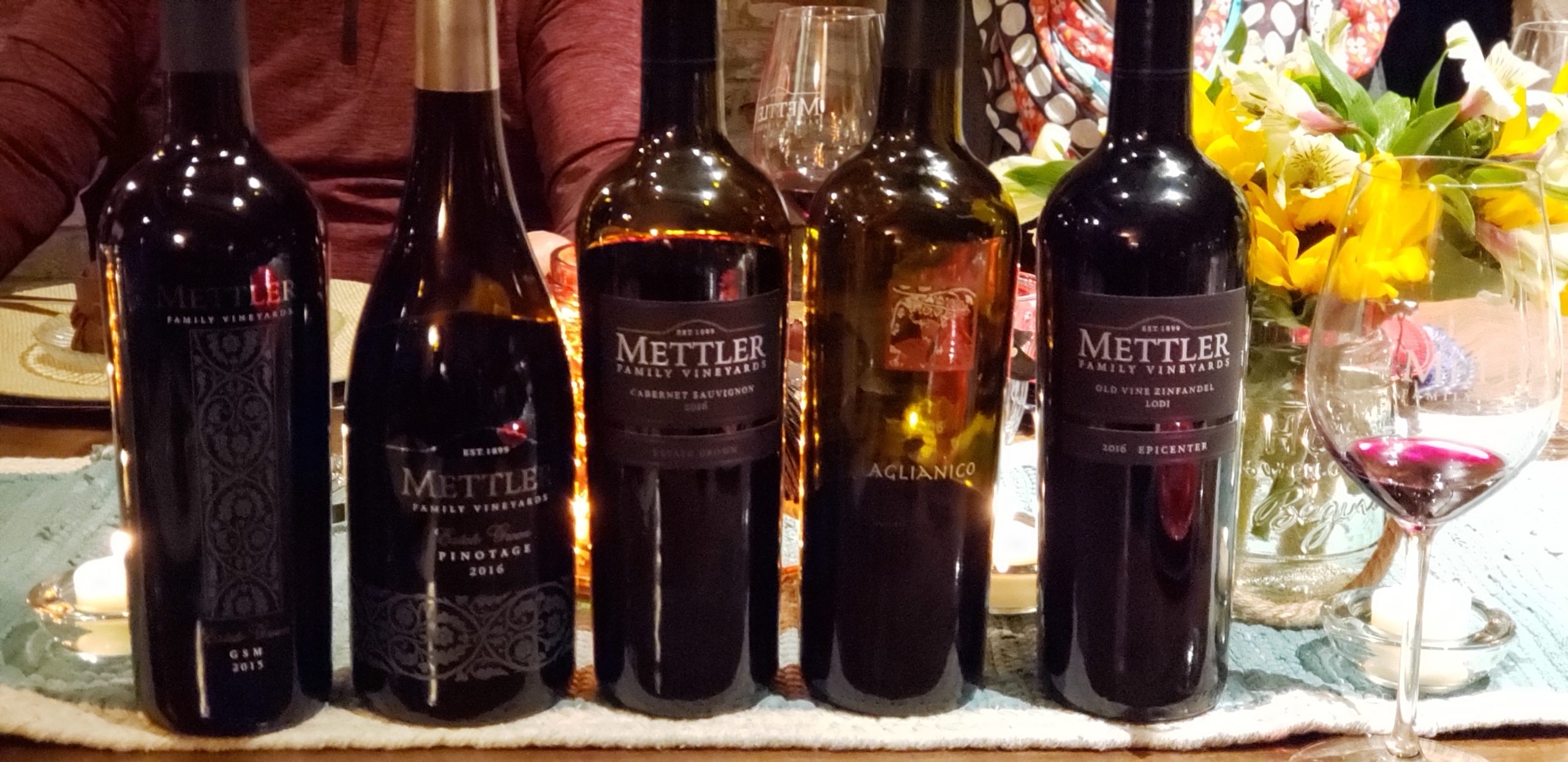 Last year at this time I was exploring Lodi with some wonderful wine writers. What a wonderful time I had! Lodi was an area I knew about, but not really. I didn't realize its proximity to San Francisco and Sacramento and I didn't realize in addition to Zinfandel, all the other grapes that were grown in the region. The biggest thing I didn't realize is that Lodi it's a hidden gem!
Located in Lodi is Mettler Family Vineyards. I was lucky to visit Mettler during my Lodi trip and have dinner with Adam and Kim at the family home on the winery property. Then in the fall I participated in an online tasting with Kim on their upcoming releases. I have to say, they are wonderful people, humble and their wines are outstanding and reasonably priced.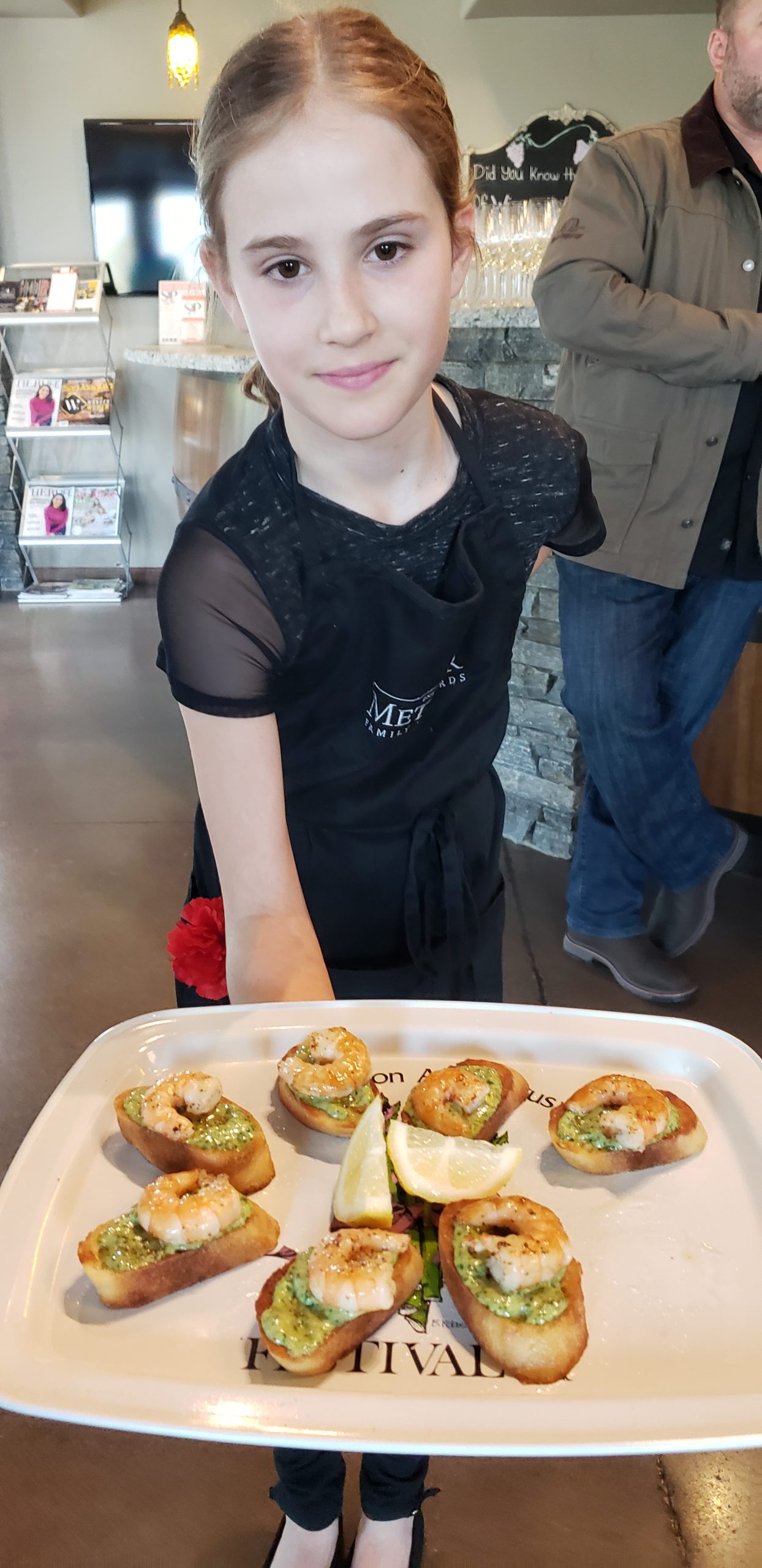 Family Affair
The Mettler family are farmers first. From Alsace (German) to the Dakota's to California, they've been farming since 1899 and making wine since 1999. They are six generations down with the three generations currently working in the vineyard and winery.
It is a family affair. Adam is the winemaker. You might recognize his name as he won 2018 Wine Enthusiast Winemaker of the year for Michael David Winery and the man behind 7 Deadly Zins. Adam does double-time as Director of Wine Operations at Michael David and winemaker for his family winery Mettler Family Vineyards. I did notice a lot of cross pollination in Lodi among wineries. Lots of very talented folks.
Kim is the General Manager and her husband Jason the Vineyard Manager. Sister Kelly handles sales and Duke and Dash supervise.
The vineyards are Certified Sustainable through "Lodi Rules" which is a 3rd party certified sustainable wine-growing program. It promotes biodiversity, soil and water health, employee well-being with preserving the land for future generations. Along with that they are certified organic through CCOF (California Certified Organic Farmers). This was an important milestone as their commitment to the land comes through in the quality of their wines.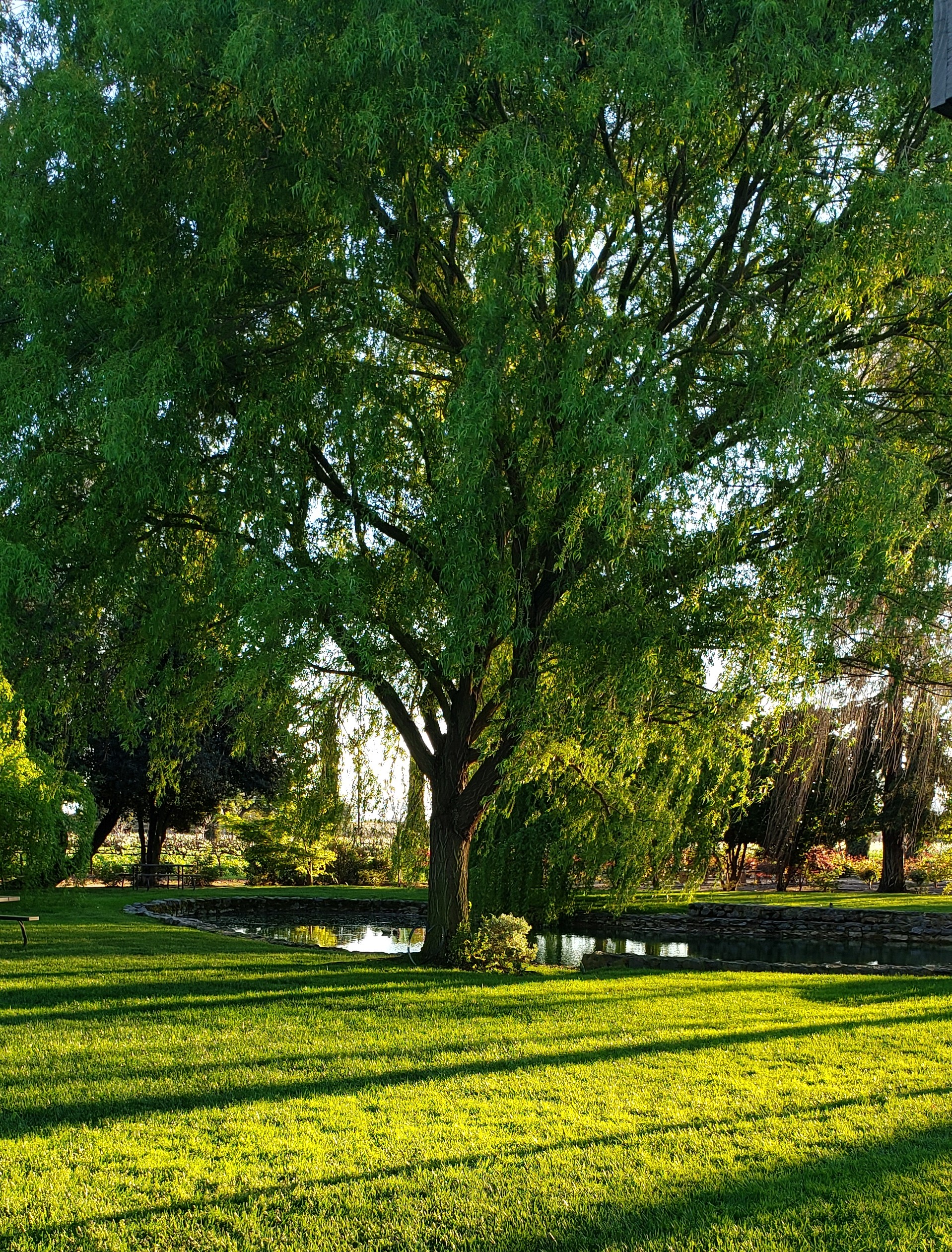 Weeping Willow
Growing up I had a large weeping willow tree in my backyard. It makes such a statement of beauty, peace and love. On the site at Mettler they have a beautiful weeping willow tree by the pond. It began as a dog pond with the original owners letting their labs play in the water. The next owners put rocks around it. The site grew with each owner. Today the area where the weeping willow tree is known as the wedding picnic side of the property.
The tree is large and beautiful. So beautiful it is on the label for their Albarino and Muscat.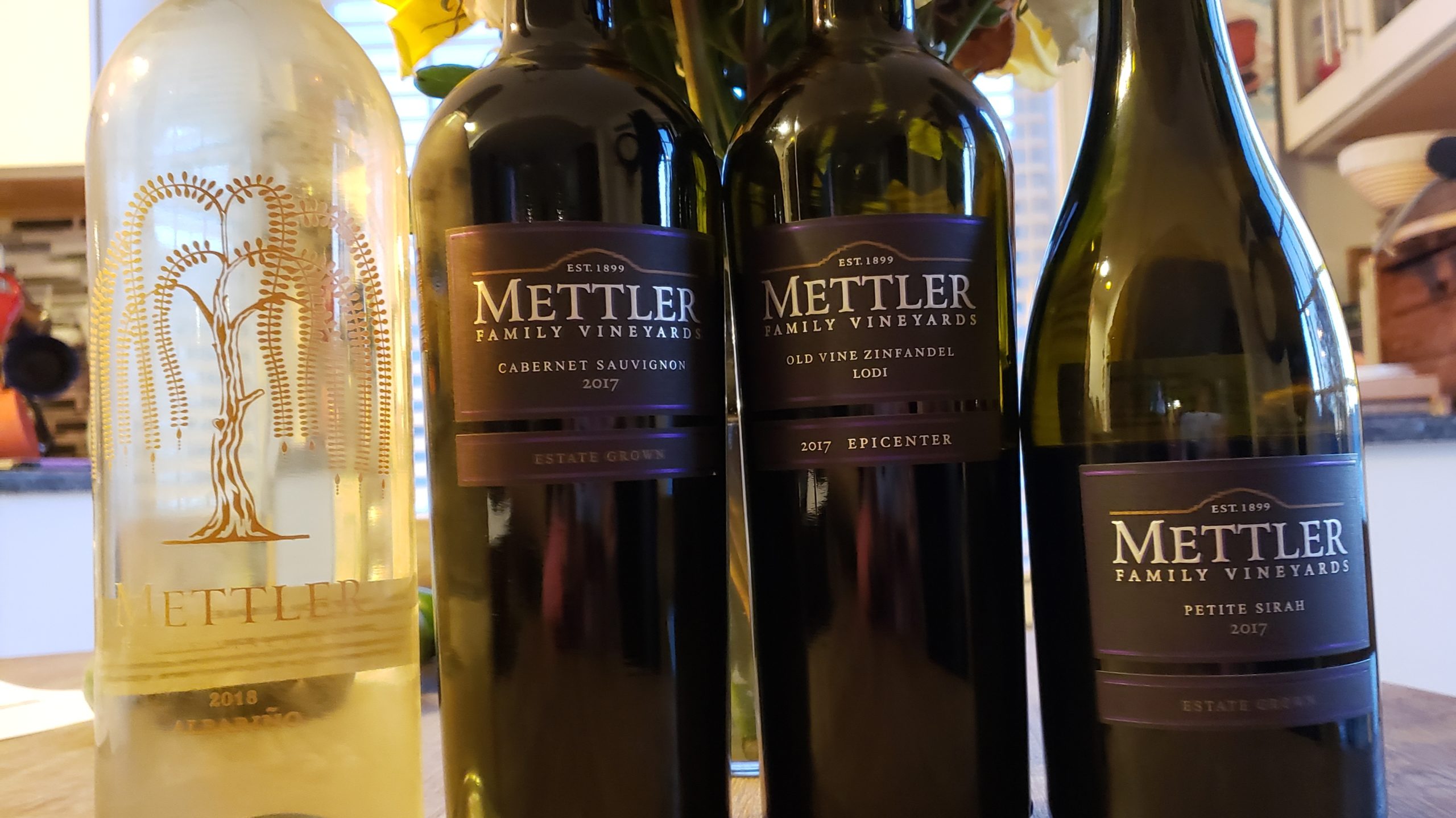 Wines
Mettler produces 12 wines and 4 out of the 12 are distributed nationally. They do produce a Pinotage which is only sold in the tasting room. There is only 60 acres of Pinotage in the state of California.
2018 Mettler Lodi Estate Grown Albarino – The Albarino vineyard is located in the Mokelumne River sub-appellation in the heart of Lodi. This region is known for its fine sandy loam soil, warm days and cool night. Mediterranean climate at it's best. There are 3 acres of Albarino planted. Beautiful tropical fruit, lemon drop, lime, white peach, hints of minerality and white flowers SRP $19.99
2017 Mettler Lodi "Epicenter" Old Vine Zinfandel – This comes from the oldest Zinfandel vineyards on the ranch. The deep-rooted 50 year old vineyard I the "Epicenter" of Lodi's old vine Zinfandel district, hence the name. The wine spent 16 months aging in 80%% American oak, 20% Frenc oak. Of that oak 30% was new, 30% 1 year old and 40% was neutral oak. Luscious dark berries, black currant and vanilla aromas lead to blackberries, dark red fruit, hints of tobacco and cedar notes. SRP $24.99
2017 Mettler Lodi Estate Cabernet Sauvignon – The grapes for this Cabernet are grown in three Lodi sub-appellations. Jahant which is cool and dry and planted with 146 acres of Cabernet, Clone 7. Clement Hills that feature warmer and wetter weather planted with 14 acres of Cabernet clones 15 and 191. Mokelumne River where 77 acres are planted with Cabernet clones 337, 412, 338 and 7. The wine spent 16 months in oak with 40% new and 30% 1 year old oak and 30% neutural French oak. A smoky nose with black currant leads to a wonderful palate of black cherry, leather, tobacco, cassis and vanilla. SRP $24.99
2017 Mettler Lodi Estate Petite Sirah – They have 33 acres planted with Petite Sirah in the Mokelumne River area. The wine spent 16 months in 40% new oak, 30% 1 year old oak and 30% neutral French oak. Soft beautiful elegant mouth feel but is a bold purple teeth wine. Soft tannins with blue and dark red fruit and a hint of dark chocolate. SRP $24.99