Napa by Appointment: Bell Wine Cellars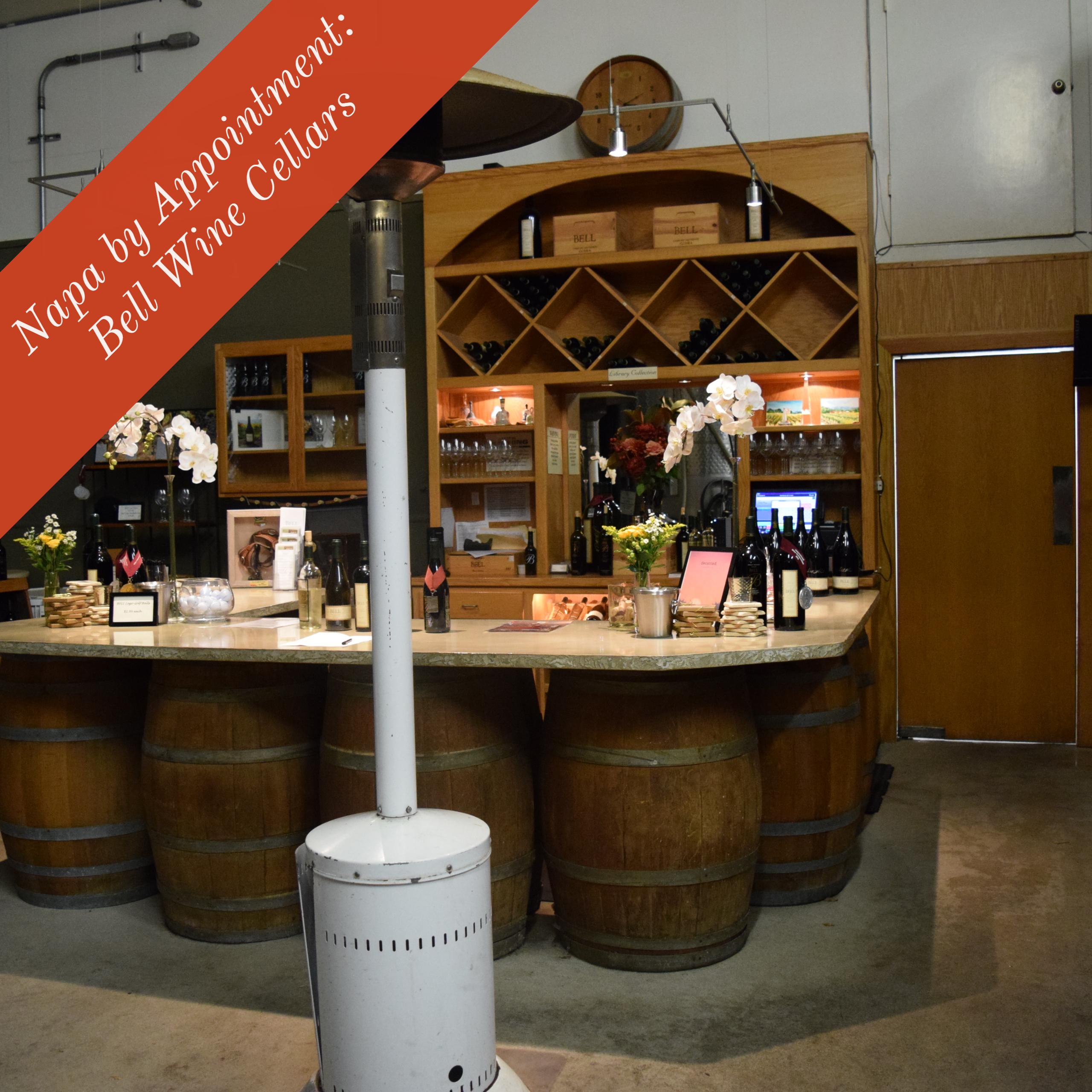 I recently spent a few days in Napa before heading to the bay area for a party. Every stop we made was pre-arrange by appointment. This is a wonderful way to experience the wineries! There was no cattle call, making your way to the tasting room bar and the people taking care of us were truly interested in us and what our wine preferences were. We felt like family.
Bell Wine Cellars is new to me. My friend Colleen Topper is their wine club manager. So how do I know Colleen? Would you believe over a wine label. Yes, way back in 1998 after a trip to Napa I wanted to join a wine club and I liked the label of their winery Goosecross and they could ship to New York. (They sold Goosecross a few years ago) When Paul and I were planning another trip out to Napa a few years later Colleen sent me info and suggestions on lodging and things to do for the area. I thought that was totally above and beyond. Then come to find out in a discussion, her husband David and I lived in New Rochelle and moved him to California, me to Wappingers Falls, NY at the same time. Small world! This is how a friendship was born almost 20 years ago.
Colleen included her business card in her Christmas card, so of course we had to visit. Right off the plane (and it was a long flight with head winds) I figured we would have time to stop at my favorite fish taco stand Gotts before heading to Bell Wine Cellars. Those head winds took care of our lunch, so we had to drive directly to our tasting, no stopping at go, no food for our belly.
Anthony and Sandra Bell began in their winery in 1991. Anthony is from the Stellenbosch region of South Africa. His family owned a wine farm there and after completing his viticultural degree from Stellenbosch University he came to the states and got his Masters in enology at U.C. Davis. He began working at Beaulieu Vineyard (BV)and became their general manager that put BV on the map by conducting research into the differences and impact of clonal variations on Cabernet Sauvignon. 
The tastings take place in the barrel room and they have an outdoor area for the summer. Tastings are by appointment only and this allows them better crowd control so it's a much better and a much more enjoyable experience all around.
One of the things I noticed is there are two different labels on their bottles. One is black one is white. Most of the white paper labels are distributed nationally while the black labels are only available in the winery and to the wine club.
Overall the wines were stellar. They are made predominantly in a european style. They are elegant with nice expression of fruit, not jammy. We were treated to the extensive tasting below accompanied by a delicious cheese platter that paired very well with the wines. 
2016 Sauvignon Blanc The grapes are sourced from Mello Vineyard in Yountville. The wine has a beautiful nose of pineapple, lemon and hints of white flowers, While 62% barrel fermented for 1 month in 25% new French oak, the remaining was in stainless steel. Not overly acidic and very elegant with flavors of grapefuit, and hints of lemon and pineapple. SRP $35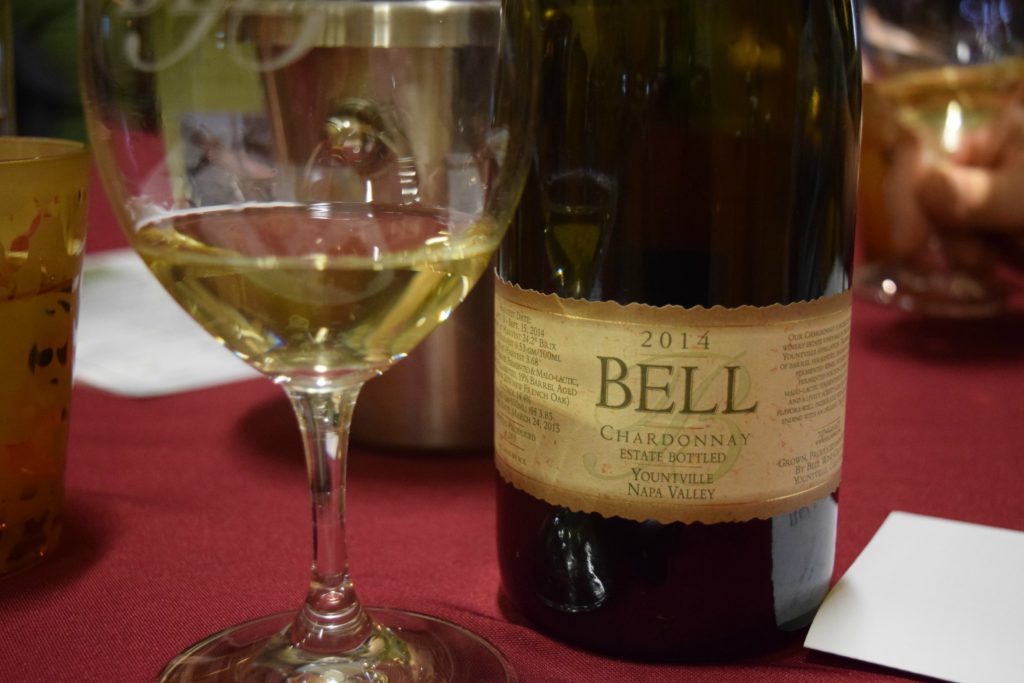 2014 Chardonnay is soft yet fun and very Burgundian. The restrained use of oak, combined with the wine not laying on the lees during barrel aging brings out the tropical, melon and citrus flavors of the wine. There is a soft roundness of the wine due to 25% going through malo-lactic fermentation. With 50% of the wine aging in stainless steel, the mixture really keeps the wine fresh and lively with nice expression of the fruit. SRP $45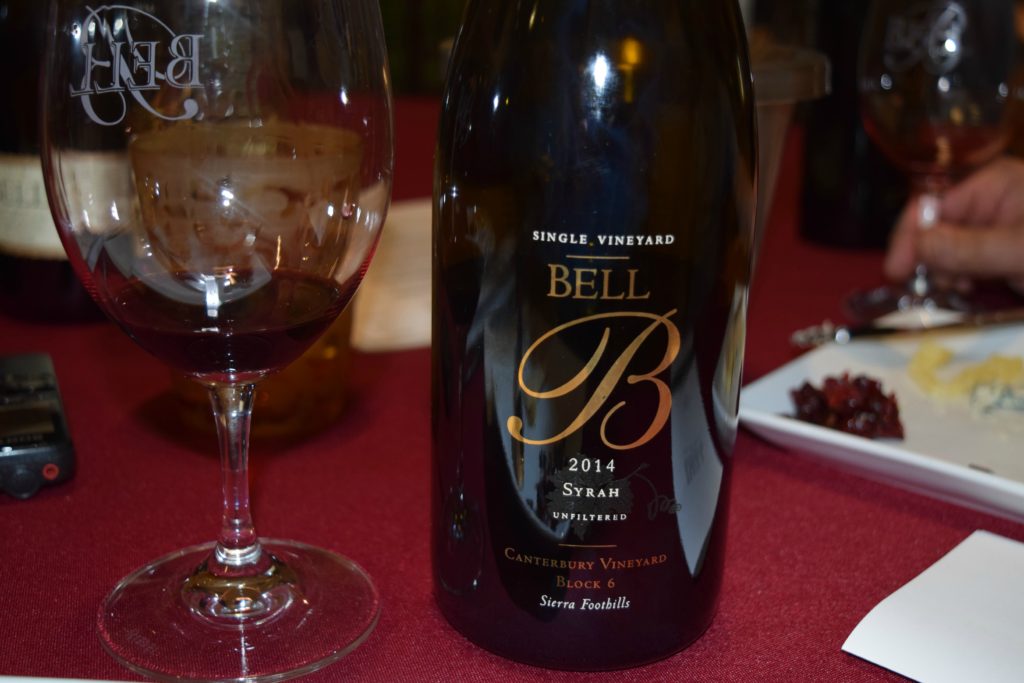 2014 Block 6 Syrah from the Sierra Foothills had such a deep dark color. I knew instantly I was going to get purple teeth. Paul thinks it's the best wine we've tried so far. Beautiful black cherry and black currants with a hint of chocolate, soft on your palate and very well balanced. SRP $60
2014 Reserve Cabernet Sauvignon, Napa Valley is a nice Bordeaux blend 87% Cabernet Sauvignon, 4% Cabernet Franc 3% Merlot, 3% Petit Verdot and 3% Malbec hand picked from their finest barrels. Complex with nice hints of mocha and black fruit. Good integration of tannins that bring the layers together. SRP $90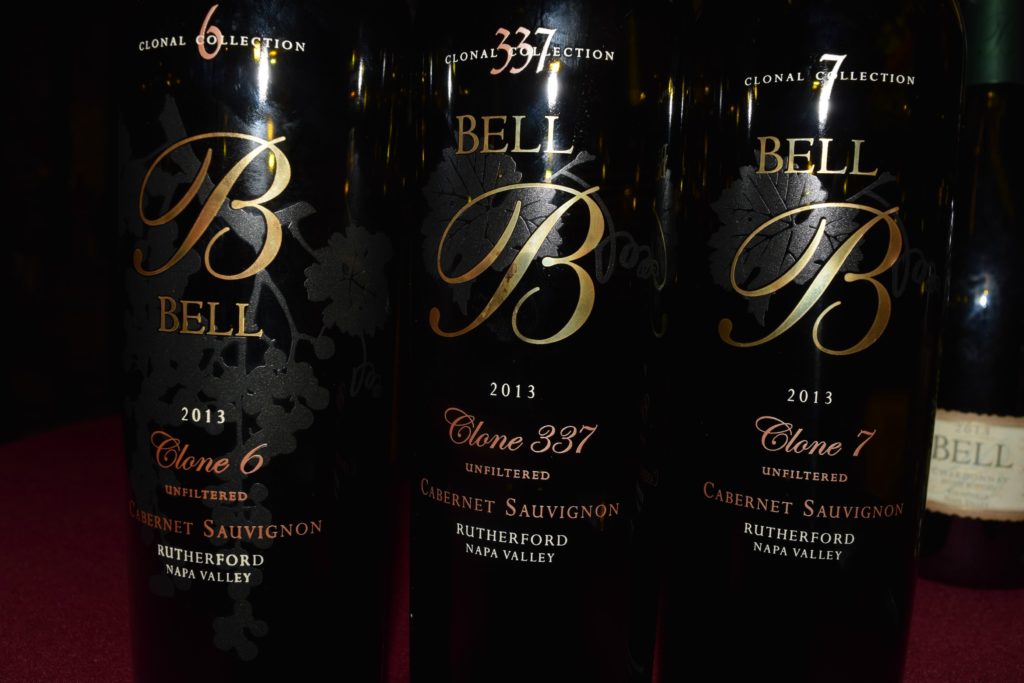 Now for Anthony's specialty, the single clone varietals 6,7,337. Clone 6 is Bell's best acclaimed and many awards have been won for it. This clone has least amount of berries but the best concentration. A little about the what a clone is. The Cabernet Sauvignon vine has mutated over hundreds of years and as the mutate their DNA changes. The French came up with a system to call them all clones and giving them all numbers. Anthony's undergraduate degree he did extensive study of clones. After receiving his Masters, Beaulieu Vineyard (BV) hired him to to be in charge of their vineyards and raise the quality of their Cabernet Sauvignon. Today Andy Beckstoffer owns the vineyards of BV and Bell purchase the clones from him. All the grapes are picked separately and made separately.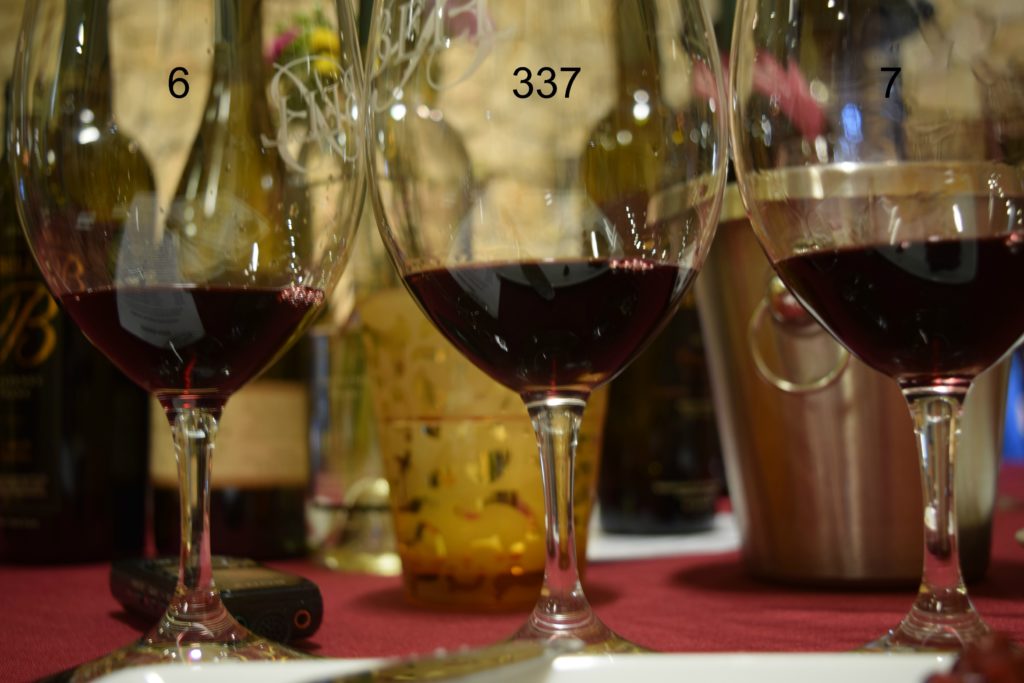 2013 Cabernet Sauvignon Clone 6 has lovely nose that shows the earth leading to a palate of rich black cherry, hints of herbs. Spent 19 months in French oak of which 85% is new. Very elegant and something you want to age. SRP $200
 2013 Cabernet Sauvignon Clone 337 a bit different from Clone 6. Slightly more fruit driven on the palate with layers of black and red fruit with a hint of anise. SRP $160
2013 Cabernet Sauvignon Clone 7 wow, what nose of black raspberry, clove and earthy notes. The palate is complex with black and red fruit layered with hints of oak throughout. Strong notes of black cherry on the finish. $150