Meet Jeff Pisoni and Bibiana Gonzalez Rave – Pisoni Vineyards & Wines by Bibiana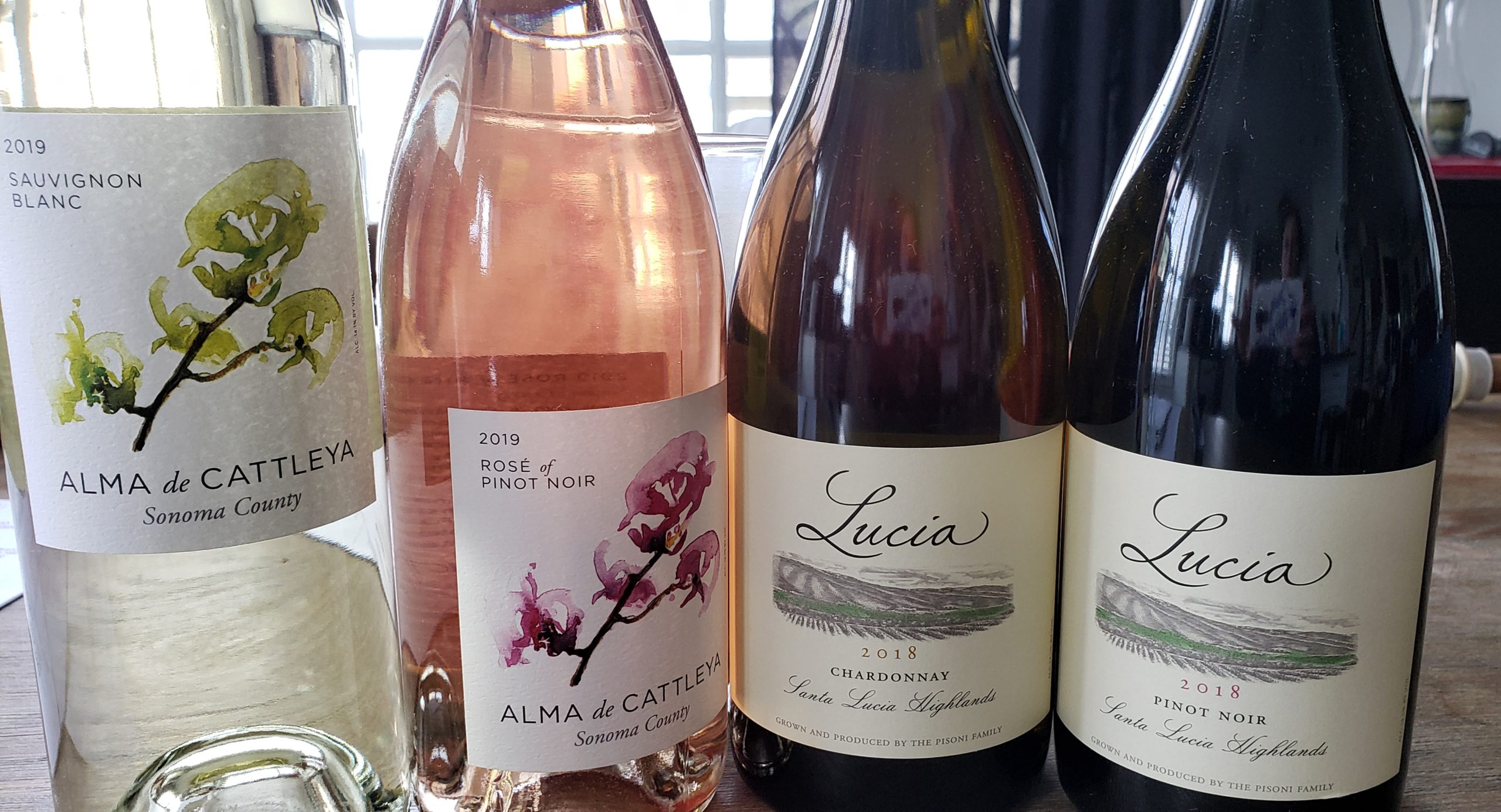 Last year I got introduced to two wines – Pisoni Family Vineyards, Lucy and Wines by Bibiana and her Alma de Cattleya label. A few weeks ago I got invited to a virtual tasting featuring Pisoni Family Vineyards Lucia label and Wines by Bibiana, Alma de Catteya label. When I received the information I noticed the brochures for the wines were similar and not knowing much about the background of either, thought, hmmm, wonder if there is a relationship here.
The first 15 minutes of the tasting was on zoom then we moved over to twitter. I was the first to log in and it was so nice to meet Jeff and Bibiana. I noticed there was some chemistry between them. Then one of them mentioned their kids and I knew they were husband and wife, each with a wine, both so proud of each other. They work together yet separate. Both are perfectionists. Bibiana likes to share her blending trials with Jeff blindly because she values his opinion. They don't say they are competition for each other but a humbling mentoring process that continues to make each other's craft better.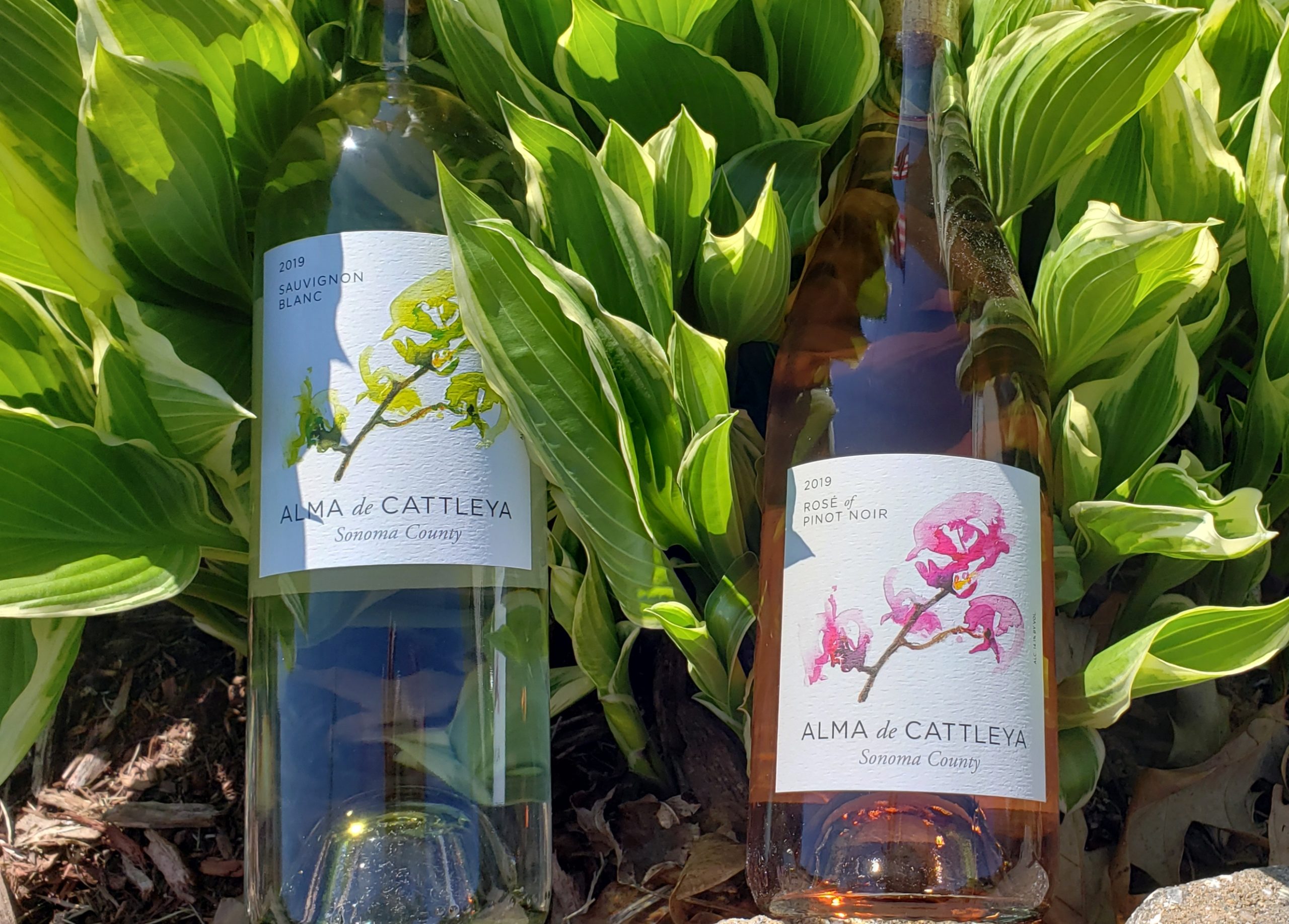 Alma de Cattleya
We tasted two Alma de Cattleya wines, a Sauvignon Blanc and Rose of Pinot Noir both sourced from Sonoma County. On thing I noticed is that both wines are aged in used oak barrels. This is a characteristic in Bibiana's wines. She loves fermenting and aging in them because it allows the lees to be in contact with the wine. Both wines below were aged for 6 months in oak. This adds texture to the wine at the same time as it protects the wine from oxygen. She feels it adds balance and mouth-feel as well as preserving the aromatics of the wine.
One thing to be careful of if you are going to Coravin the wine, DON'T! You are going to have to open and drink the entire bottle. Bibiana uses DIAM corks. These corks provide security against cork taint and it will break your Coravin needle. She has a guarantee with her wine that if you open a bottle and it's got cork taint, she will replace it with a full case. She has yet to do that.
2019 Alma deCattleya Sauvignon Blanc SRP $22 – This Sauvignon Blanc is mostly Musque clone along with Clone 1. The Musque clone brings a lot of the citrus characteristics to the wine. It is a beautiful Sauvignon Blanc! Soft acidity with a zing on the finish. Crisp with some stone fruit, subtle grapefruit, orange blossom and lemon. Very delightful!
2019 Rose of Pinot Noir SRP $20 – The grapes for this Rose were sourced from the cool areas of the Sonoma Coast and Carneros using clones 115, Pommard and 777. After uncorking I got aromas of serious peach escaping from the bottle. I didn't find that on the palate. Once pourd there was citrus on the nose leading to a soft texture on the palate with fresh strawberries and a burst of citrus on the finish. It was nice, light and crisp.
Lucia Wines by Pisoni Family Vineyards
The Lucia collection represents wines that come from the Pisoni family's 3 vineyards; Pisoni Vineyard, Gary's Vineyard and Soberanes Vineyards all located in the Santa Lucia Highlands. The Santa Lucia Highlands is a cool-climate region growing great Pinot Noir and Chardonnay. Gary Pisoni is the founder of the family vineyards and son Mark is the vineyard manager and Jeff the winemaker.
Both the Chardonnay and Pinot Noir we tasted are fermented with native yeast. This is yeast that is found on the grapes and each grape variety and each vintage will have a different microbial makeup. There is a little bit more TLC that goes into working with native yeast. It will give the wine a creamy softer texture.
2018 Lucia Chardonnay SRP $45 – If you are looking for a romantic Chardonnay this is one for you. This wine was just released and I was honored to be one of the first to try it. It aged for 11 months in 100% French oak of which 32% was new oak. You can definitely taste the new oak in the wine. Flavors of apple pie hit the palate first followed by orchard fruit, pear and some lemon meringue. This is a great Chardonnay to sit around the fire pit on a chilly evening.
2018 Lucia Pinot Noir SRP $45 – Nice expression of fruit. Red berry, plum, and red currant. Soft mouth feel with a bit of spice pizzaz on the finish.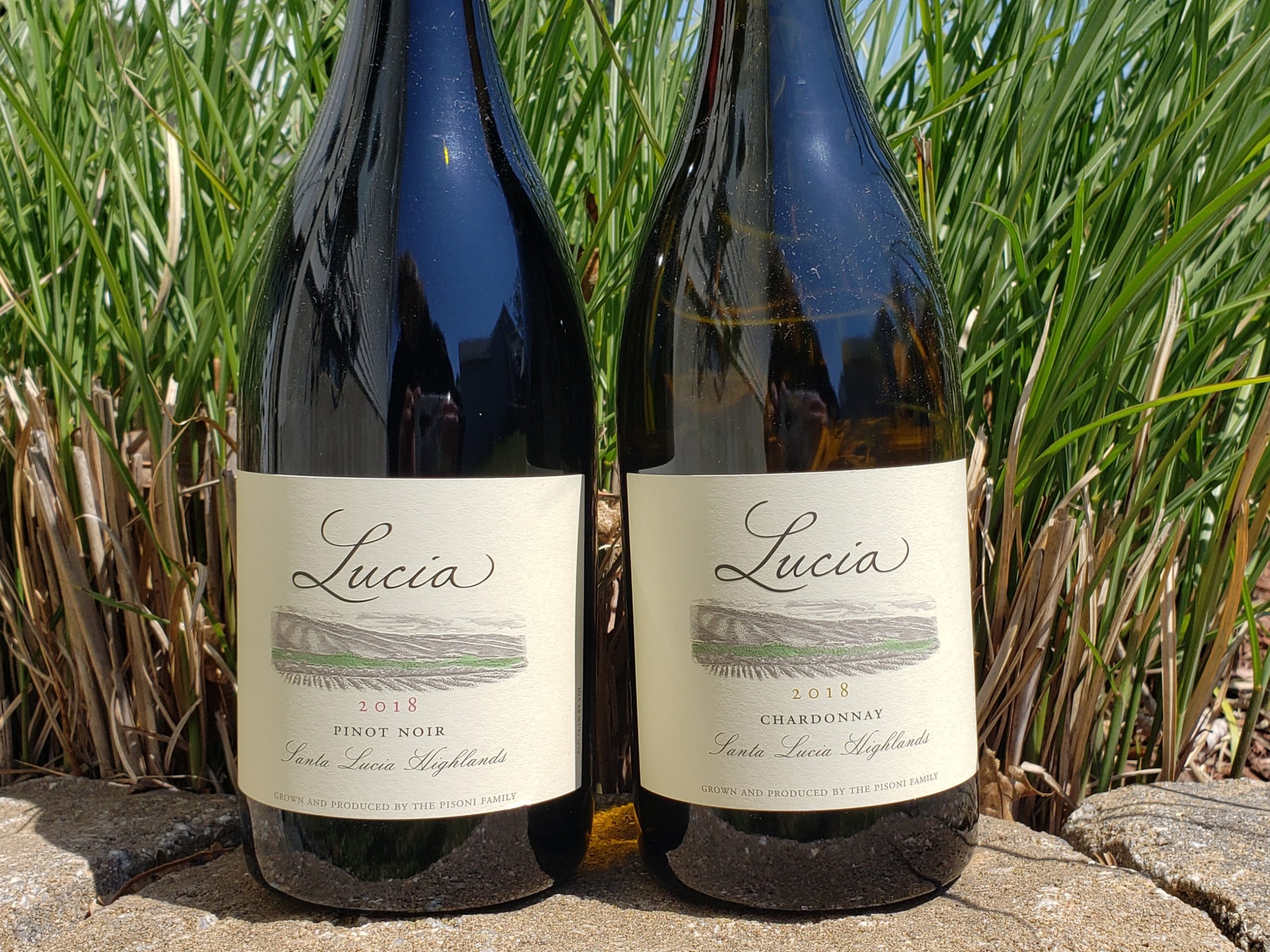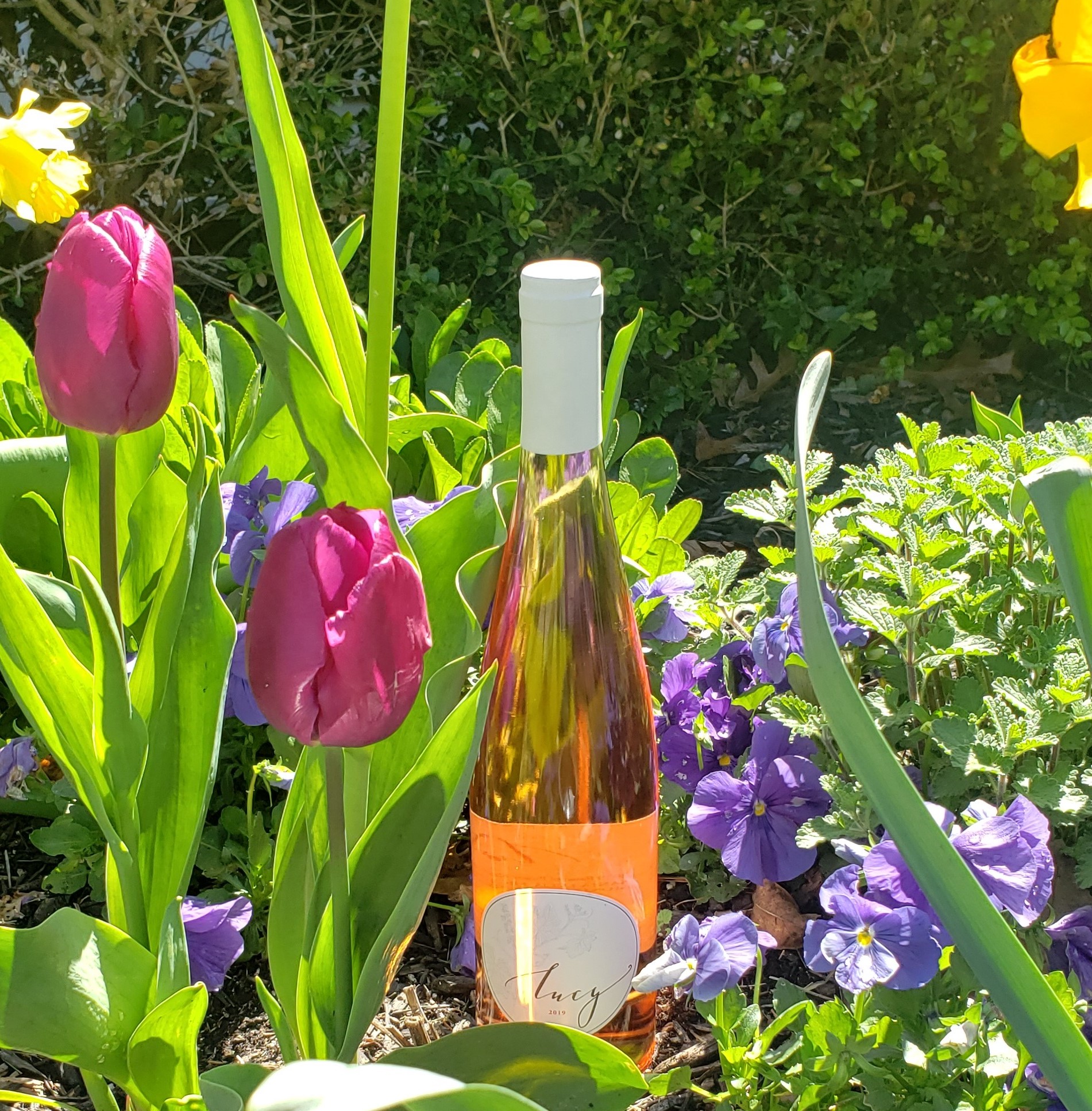 Meet Lucy, Lucia Wines Younger Sister
Lucy is made with estate Pinot Noir and a combination of whole cluster pressing and saignee. It ages in old oak barrels for 3 months. What is really special is that $1 of every bottle sold of Lucy is donated to Breast Cancer.
2019 Lucy Rose of Pinot Noir – Santa Lucia Highlands, Monterey County – Clean and fresh Lucy is perfect after working in the garden. Bright strawberries and light hints of red cherry with a touch of lime and minerality. Sit on the deck, relax and have a glass.