Wine Review: Pizza and Chionetti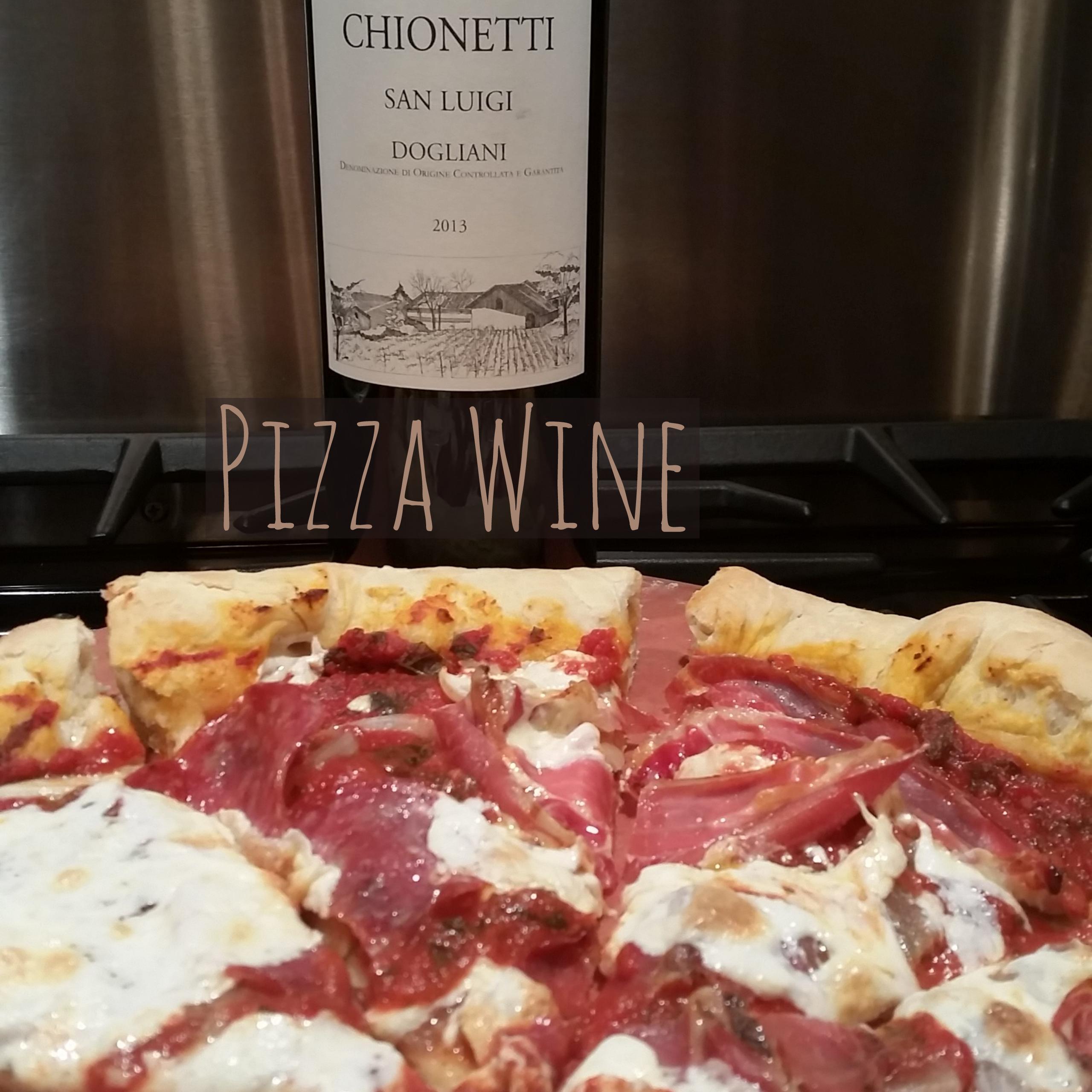 "This wine is made for food", the first words out of Paul's mouth with a piece of prosciutto and a sip of the 2013 Chionetti San Luigi Dogliani DOCG. The proscuitto ended up on our pizza with other Italian meats. The wine, well it was a perfect pairing.
The 2013 Chionetti is 100% Dolcetto from the Dogliani a territory of Langhe, Piedmont, Italy. The aromas escaping from the glass were that of maraschino cherries, blackberry and spice. The palate was layered with bing cherry, raspberry, black cherry, plum, blackberry pie and baking spices.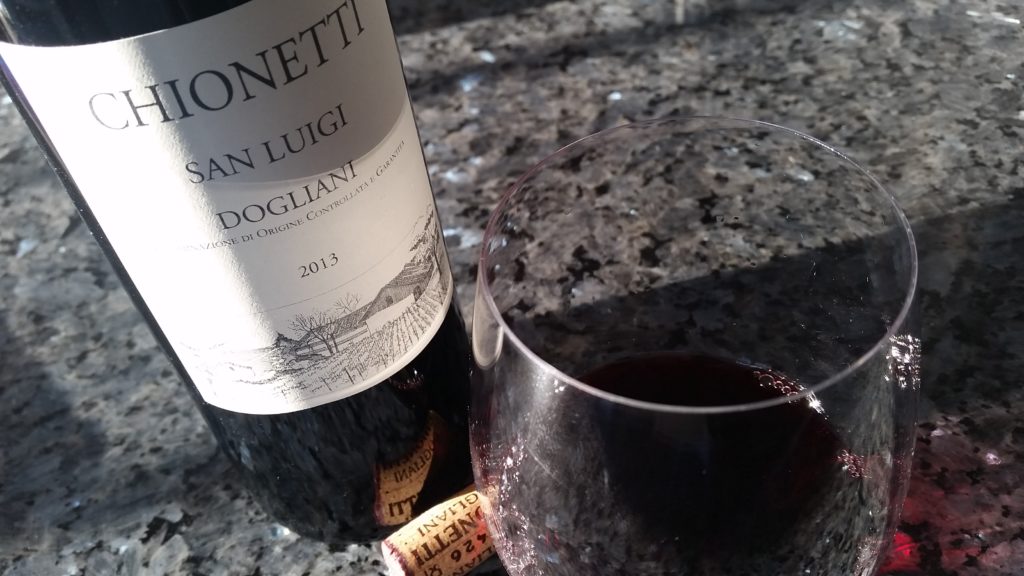 The reason why I say this wine goes so well with the pizza because the acidity of the wine really cuts into the saltiness of the Italian meats thus rounding out all the flavors in your mouth. The next time you are looking for a good red wine to have with your pizza, I suggest picking up a bottle of the 2013 Chionetti. SRP $23