Rocking the Holidays with Rose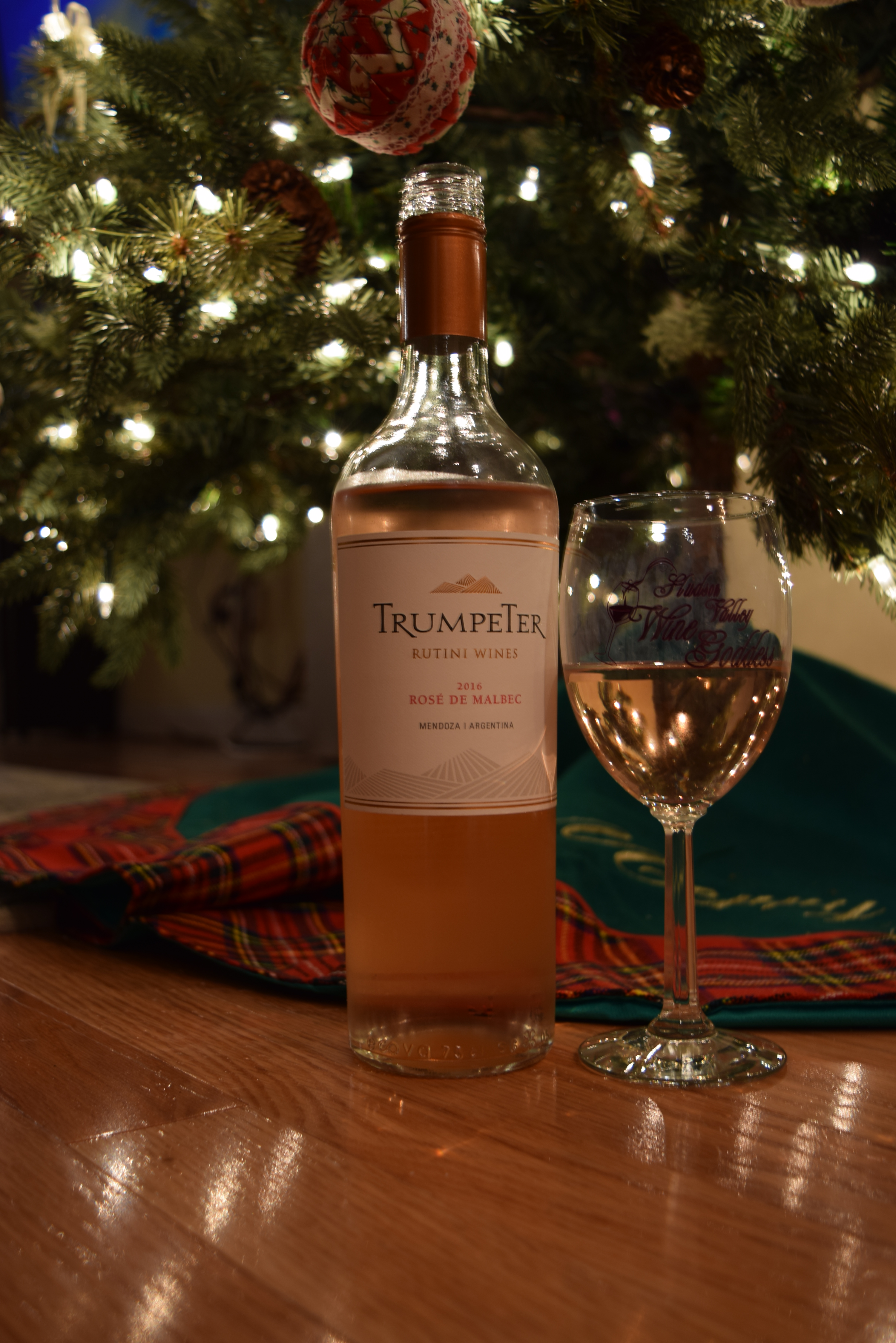 So much to do this time of year. Shopping, cookie swaps, wrapping, entertaining and more, so when I found myself deep in the action of cookie swap there was no better wine to accompany it than Trumpeter Rose.
Trumpeter Rose is made by one of my favorite Argentina winemakers (I'm admitting it!) Mariano Di Paola of Rutini Wines. Yes, Trumpeter is part of Rutini. Rutini has over 900 acres of grapes planted throughout the different regions of Argentina and some of the Malbec clones date back over 100 years. Serious old vines! All their grapes are hand harvests and they are constantly experimenting and looking for new techniques to improve the quality of their products and it shows.
The 2016 Rose de Malbec (remember their harvest time is during our spring time) is lively with it's light salmon color bringing excitement to the room. The grapes were harvest at nighttime to preserve its fruity freshness which really comes through on the wine. It was then aged in second use French oak.
The bouquet was fresh with hints of strawberry, raspberry, soft cherry and lilac coming from the glass. I found it quite complex and rich for a Rose. One sip and I was, wow! That's big coming from me who just recently began to appreciate Rose. Flavors of strawberry, raspberry and even a hint of peach were dancing on my palate.
As I was drinking this wine, I was sorting out 7 dozen cookies for my cookie swap. This wine was the perfect accompaniment to this task. The liveliness just puts you in a great mood. It didn't end there. Afterwards I sat down to a bowl of leftover pork chili and wasn't quite sure how this wine was going to react to it. Wow again! It really stood up to the chili. The chili didn't negate the flavors. While the flavors of the chili really complimented the wine. Nothing was lost.
This Rose is a great find! Even better is it's SRP $12.99