In Search of New York Merlot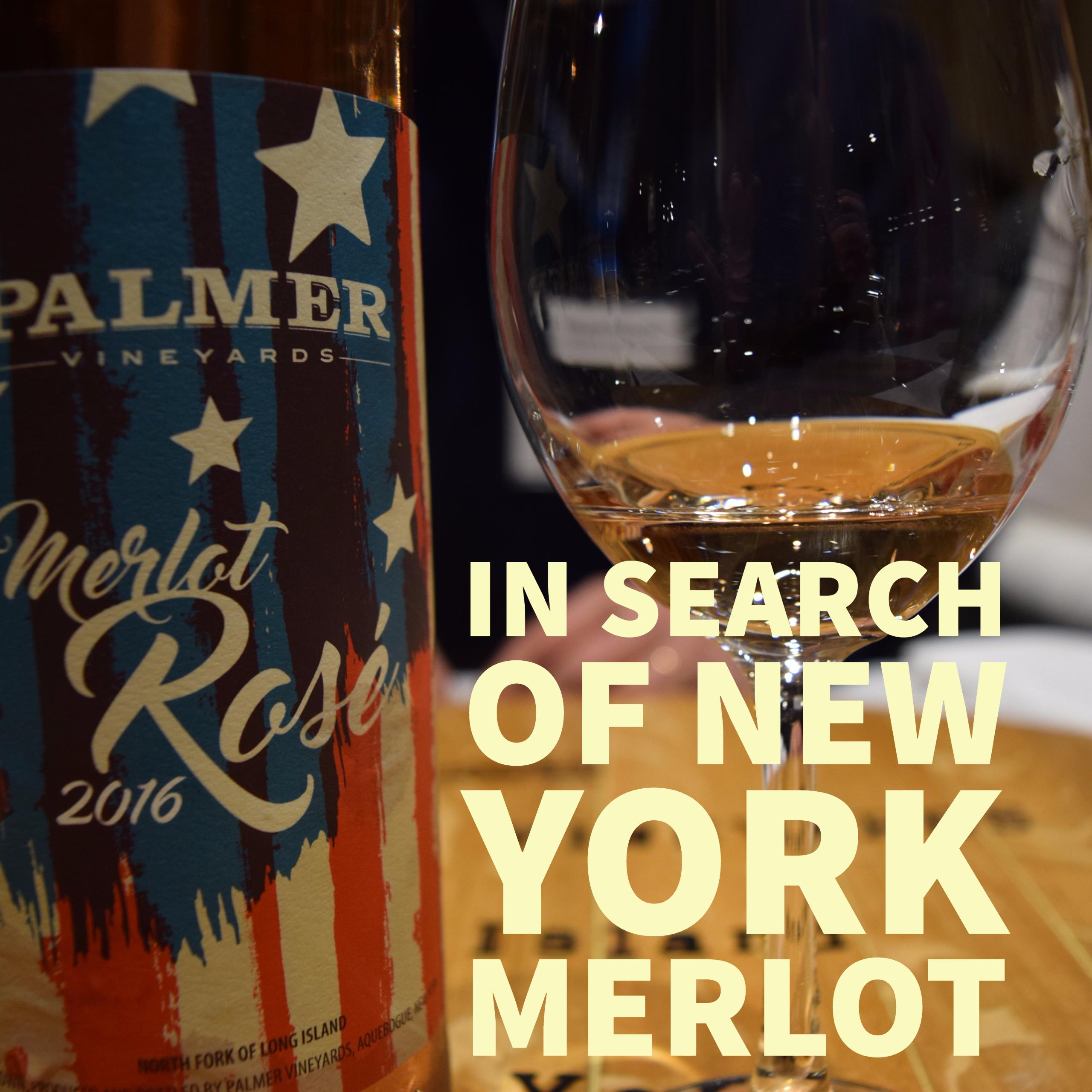 All the Merlot's I tasted happen to be from wineries in Long Island. Long Island is a prime growing area for Merlot and they have an organization Long Island Merlot Alliance to educate and promote the grape. Today there are approximately 700 acres on Long Island planted of Merlot and that accounts for 30% of the total grapes grown in the region.
Lenz, 2013 Estate Selection Merlot is a blend of 85% Merlot with 5% Petit Verdot, 5% Malbec and 5% Cabernet Franc. The wine had a beautiful nose with aromas of dark fruit and baking spices. Flavors of black cherry, blackberry and plum fill my palate with nice integrated tannins. A great everyday dinner wine. SRP $30
 Palmer Vineyards produces Merlot form 35 year old vines. Not only do they produce a Merlot, but a Merlot Rose too. When producing the Rose Merlot, Miguel use specific plot of Merlot grapes, especially grown for the Rose. Miguel pick these grapes earlier than the Merlot used for red wine because he is looking for lower alcohol, more acid and more fruit driven wines. All the vines are 35 years and older. The Merlot is harvested and whole cluster to the press and they spend 3 hours on the skins so it gets a light rose petal color and he ferments it like a white wine with a cold fermentation. The 2016 Rose Merlot had beautiful expression of red fruit, very well balanced and delightful.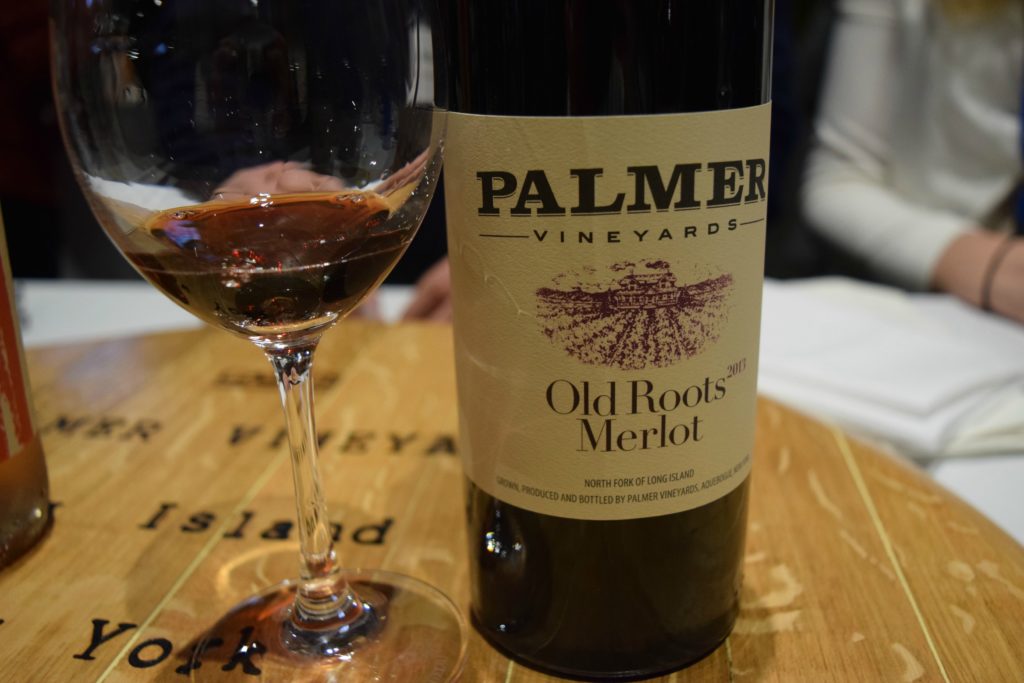 Palmer 2013 Old Roots Merlot come from the oldest vines in the vineyard over 35 years old. Very low yield as they go in and drop the fruit so the remaining grapes have a more concentrate flavor. Yield per acre of the Merlot is .8 tons which is low. The grapes spend three weeks on the skins to extract the flavor and color and 18 months in mix of French, American and Hungarian oak barrels with medium toast. Miguel is looking to get more of the hazelnut, vanilla and chocolate flavors that comes from the wood integrated into the wine. The hazelnut and vanilla are apparent in the aromas in the glass along with cherry and plum. The wine has elegant soft tannins and the blueberry sneaks up on the finish. A very nice Merlot and I really enjoy talking with Miguel. SRP $35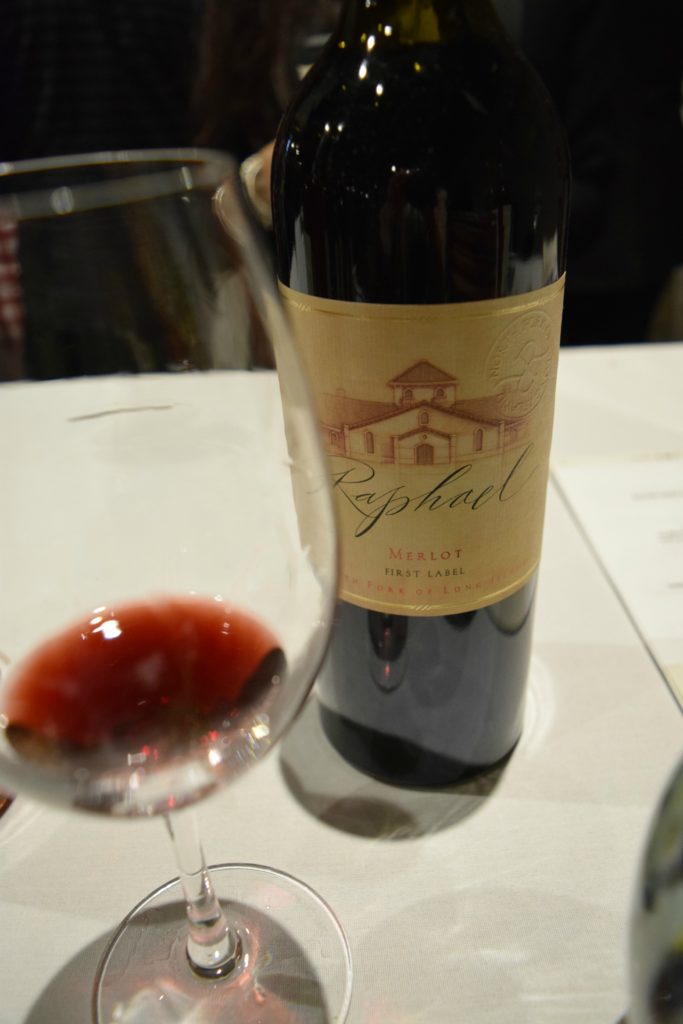 Raphael Vineyard and Winery 2012 First Label Merlot is the first label they released when they opened 25 years ago. This Merlot comes from their older vines that are about 25 year old vines. They consider this their reserve wine. Aged in new French oak barrels for 18 months, the wine is unfiltered and unfined. The wine had a little stink on the nose but a little swirling and it was gone. The wine, a full bodied Merlot with flavors of plum, black cherry and blueberry. 550 cases were made – SRP $44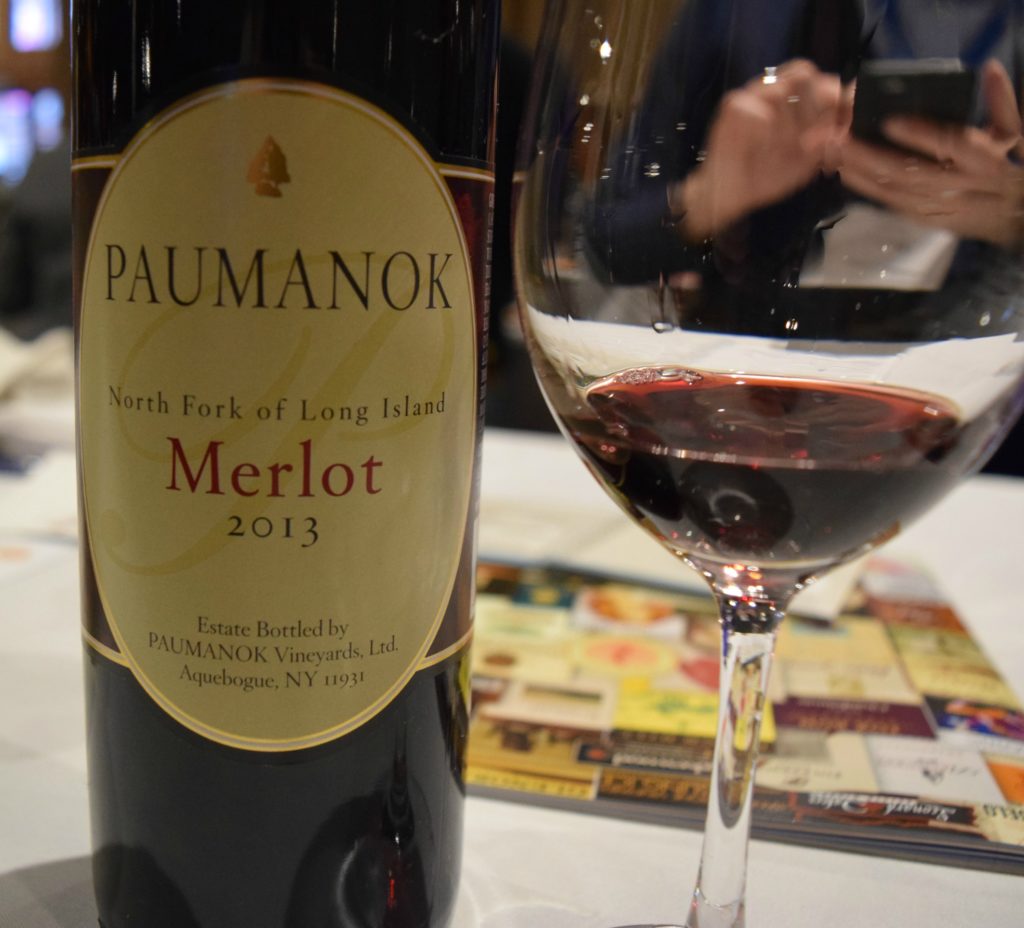 Paumanok 2013 Merlot is 100% Merlot is aged in neutral French oak for one year. The wine had beautiful aromas of blue and black fruit with a touch of violets. Light on the palate with boysenberry, black cherry hints of red fruit. the tannins were weathered and I felt the structure wasn't to strong. I would drink this wine now. SRP $28