Sisters Sharing Wine Made By Sisters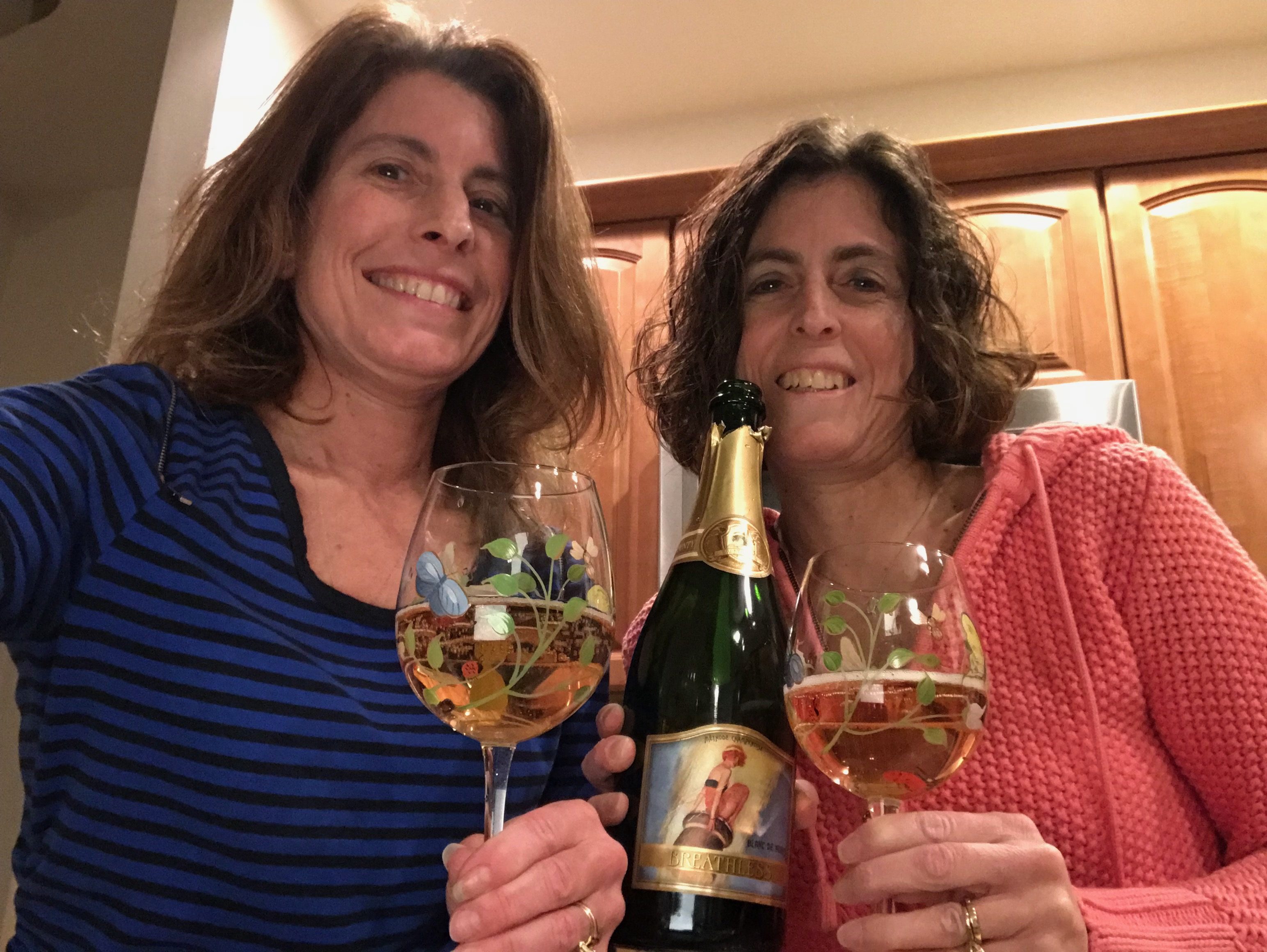 Located in Healdsburg (Sonoma County) in a unique tasting room made from recycled shipping containers with a vintage 1920 kind of feel. Inside you'll find chandeliers, marble and a nice patio for a wonderful experience. Behind the winemaking is honoree sister Penny Gadd-Coster who selects the grapes from vineyards in Carneros, Russian River, Dry Creek Valley and the North Coast. The sparkling wines are made in the traditional method (second fermentation in the bottle).
There is nothing more wonderful than sharing wine made by sisters with your sister and sister's from another mother. My sister Donna and I shared the
Breathless Blanc De Noirs,
made with 70% Pinot Noir and 30% Chardonnay aged for 38 months. Nice fine mousse delicately fills your mouth with hints of toast, cherry and citrus notes. SRP $30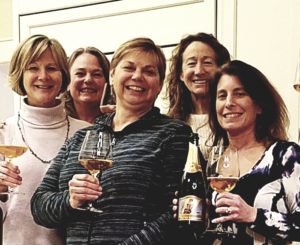 The following evening I shared
Breathless Brut
with my sister's from another mother, my Rombout Road ladies (3 are missing from the photo). We are neighbors that have been together for over 20 years. Yes, over 20 years of wine nights celebrating our love, supporting each other and being together. Breathless Brut was the perfect pairing for the evening. I will admit, when I poured it in the glass and saw the rose color, I thought something might be off. One sip and I was clearly wrong. The wine was perfectly balanced, crisp with hints of persimmon, ripe gala apples and a touch of honey. The reason it has the rose color is because of the press fraction used. SRP $25
Share Breathless with your sisters!