Super Bowl Isn't All About Beer & Pizza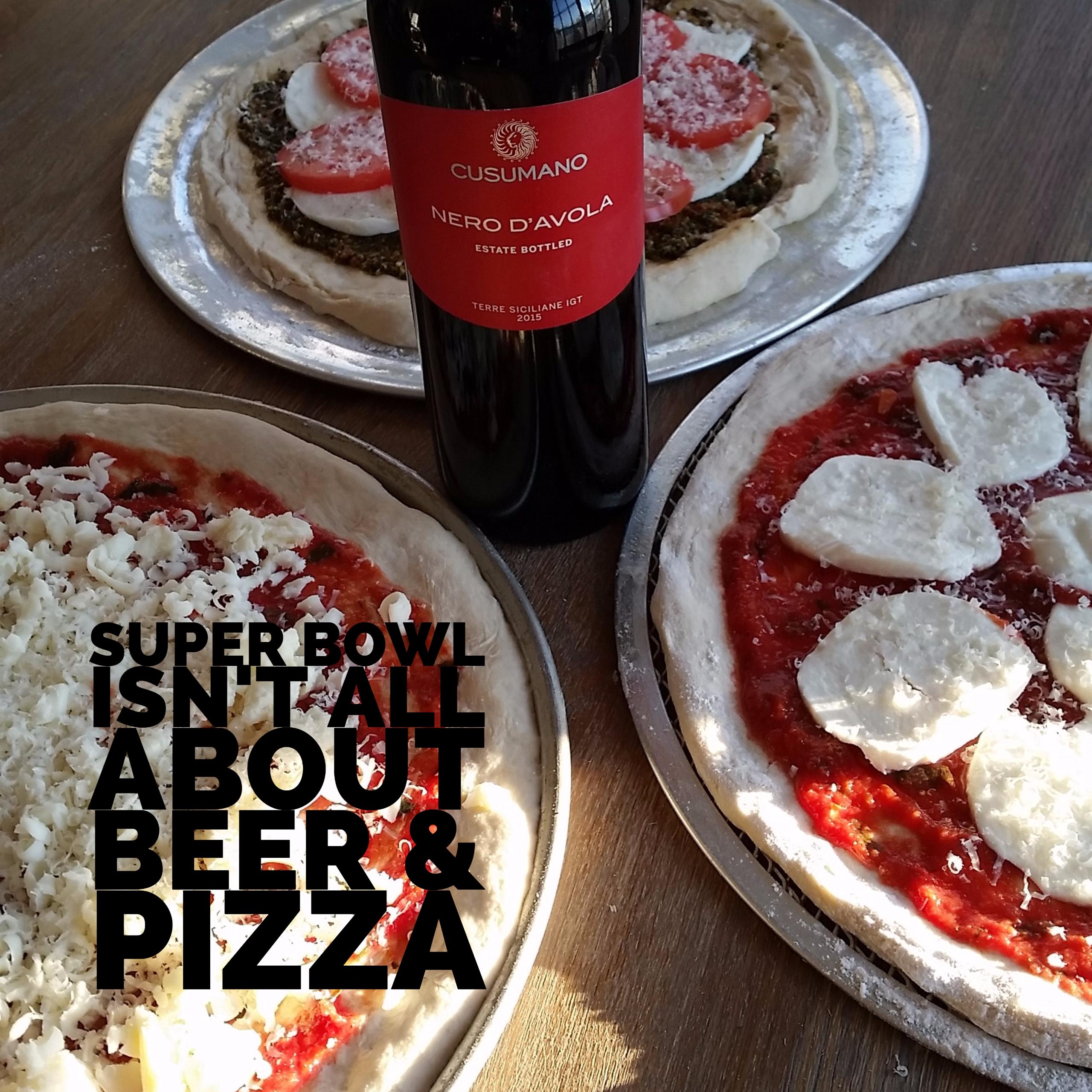 When I think of football I admit, I think of beer. When I was planning my Super Bowl menu this year I really hadn't thought of the beverages, I was thinking about the food. Since there was only going to be 5 adults and 2 kids I wasn't going to go crazy. I planned a menu of meatballs and smoked ribs two ways along with dip, chips, cheese and crackers.
Then the Thursday before the Super Bowl the UPS man delivered this, with instructions to make homemade pizza and have wine with the Super Bowl.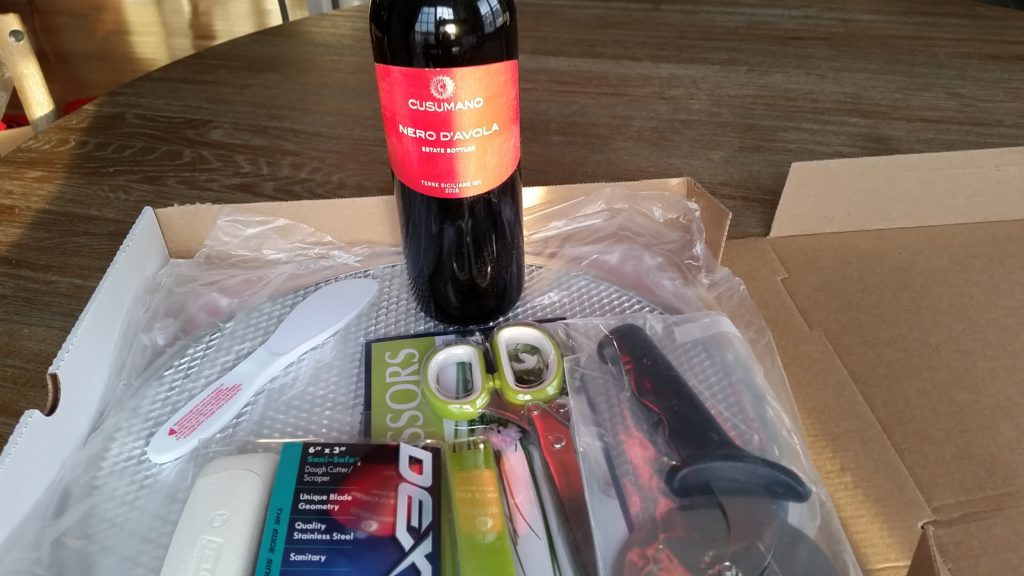 OK, so I do as I'm told and I added homemade pizza to the menu with Cusumano's 2015 Nero D'Avola. There, the beverage of choice for the big game.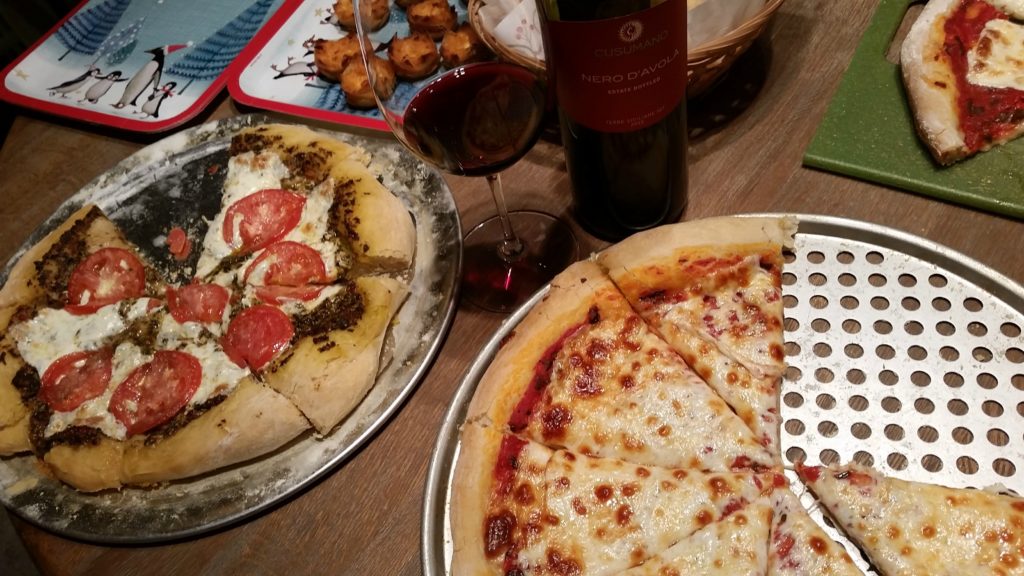 Game day came and I made not one but three homemade pizzas. Not knowing what kind the girls like, and I figured they wouldn't like pesto pizza, unsure on margherita pizza, I made them a traditional pizza along with the two others. (don't judge me by my holiday paper plates, I couldn't find football ones when I went out last minute)
Nero d'Avola is a native grape to Sicily and the most planted grape on the island. For the most part Nero d'Avola is meant to be consumed early. Cusumano's 2015 Nero D'Avola is a very versatile wine. It's not only a good pizza wine, but paired very well with the meatball sliders, and the smoked ribs that were done in both barbecue sauce and a mustard vinegar mop sauce.
Cusumano 2015 Nero d'Avola is aged in stainless steel for 5 months on the lees. Aromas of red and black berries fill the glass that burst into juicy blackberries in your mouth. A nice well rounded wine that finishes with layer of black pepper, baking spices and a lingering hint of licorice. SRP $12.99
I'll leave you with a fun pizza fact:
"Research last year revealed that 6 million U.S. adults said they would give up sex for one year before giving up pizza." So grab a bottle of Nero d'Avola when you pick up or make your pizza.