"Tapping The Hudson Valley" Cover Revealed and Pre-Order Opportunity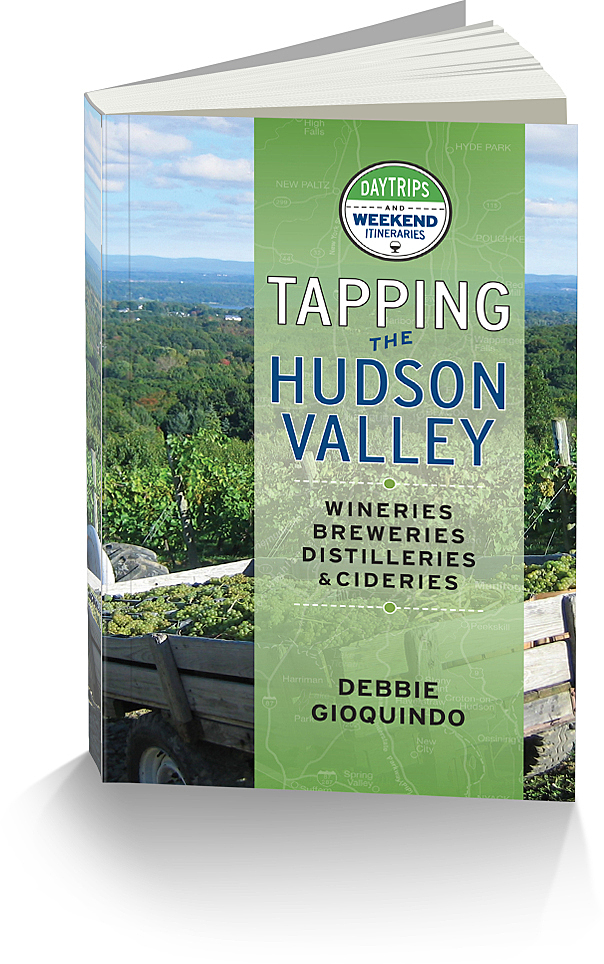 https://hudsonvalleywinegoddess.com/thvpreorder/
I am so excited right now to share with you not only the book cover but that you can pre-order an autographed copy of Tapping The Hudson Valley now.
The book cover is a picture I took climbing to the top of Glorie Farm Winery which I suggest you do when you visit them. Throw your sneakers in the back of the car because heals won't cut it!
I wrote this book to give you a better understanding of the layout of the Hudson Valley. After all, it begins just north of New York City and goes all the way up to Albany. That is a lot of ground to cover. Sometimes the distance between points can be 20 minutes, so if you know that before you go you will be better able to plan your trip with what you want to see, taste, and eat.
The book is broken down into three sections. Each section has a focus but will have distilleries and cideries mixed in. The first section is the wineries of the Hudson Valley, second section is the breweries and the third section is the sightseeing along the way. Within each section you have four entry points; one at the New York State Thruway interchange at Harriman, Newburgh off I84, Millbrook off the Taconic at the Route 44 Exit and Thruway interchange in Albany.
There is just so much to see and do in the valley! I've included historic sites, hiking, farmers markets and things I love to do and more. Let me be your guide when it comes time to plan your trip to the Hudson Valley, the place I call home. 
To pre-order your autographed copy of Tapping The Hudson Valley at an special price of $9.95 plus $2.95 shipping visit https://hudsonvalleywinegoddess.com/tapping-the-hudson-valley/ . All pre-orders will be entered to win one of three sets of Luigi Bormioli stemware, and one of 5 pairs of tickets to the Hudson Valley Wine Festival. Pre-order your copy!