Tasting Buttonwood Grove's Governor's Cup Riesling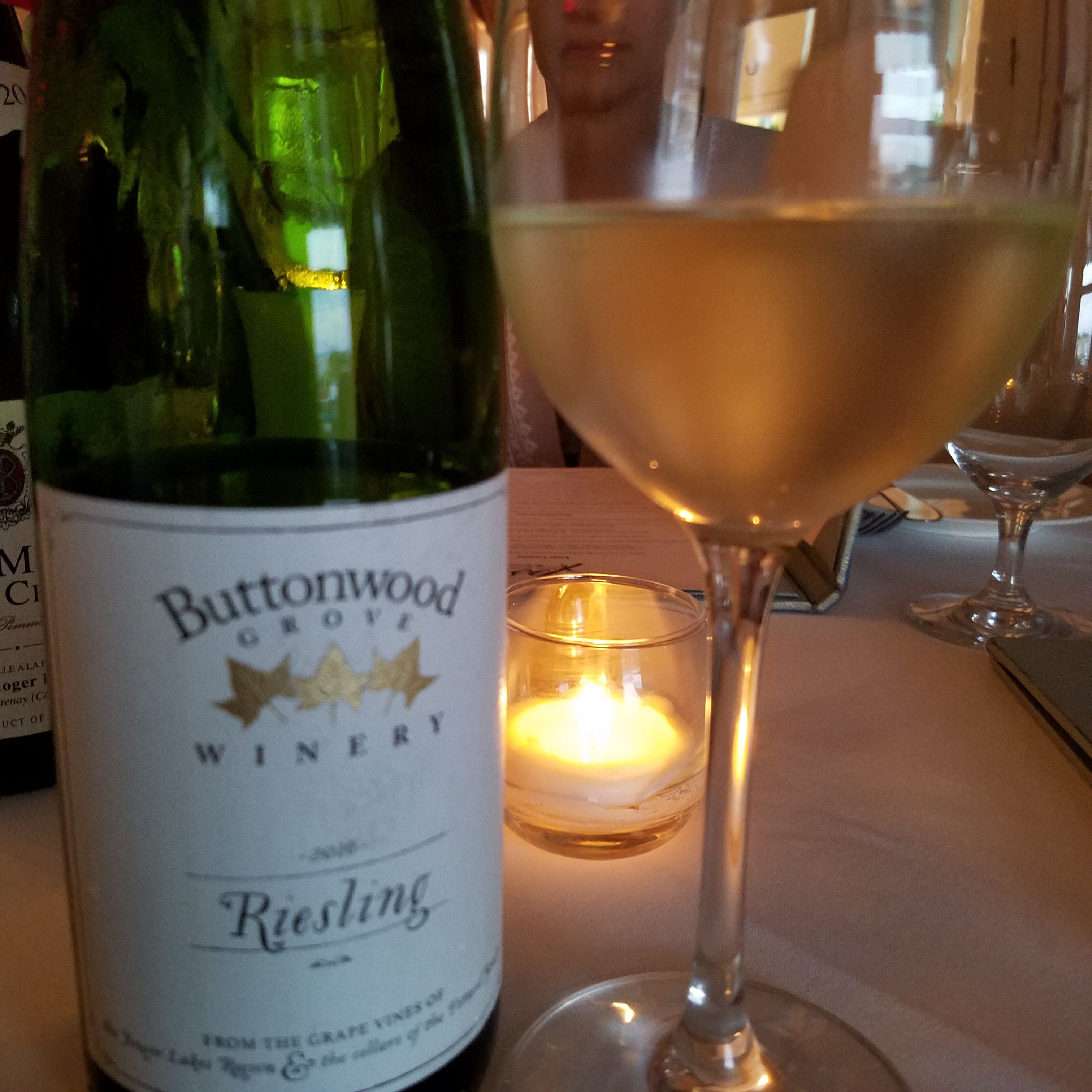 It's not every day you get to taste a wine that has won the Governor's Cup at the New York Wine & Food Classic. This is the first year that I haven't worked at this wine competition, and even though I've worked at it for the past 10 years, I've never got to taste the winning wine. I'm always to busy working and just was never in the right place at the right time.
I was asked this year to give a private seminar at the Hudson Valley Wine Festival to a VIP crowd and thought if I could possibly have them taste the wine that won the Governor's Cup (along with some Hudson Valley Wine) that would be super special. Thanks to Buttonwood Grove I was able to pour their semi-sweet Riesling for them and I was tasting it for the first time myself.
After I opened the bottle, I had to taste a little to make sure the wine wasn't corked and boy was I blown away! Big smile on my face and I turned to the audience and said, "you are in for a treat!"
Buttonwood Grove is located on the western shore of Cayuga Lake and was purchased by David and Melissa Pittard from Ken and Diane Riemer in May of 2014. This was a dream realized for David and Melissa. David is a cider maker by trade growing up and working on his family's apple farm and attending Cornell College of Agriculture.
Ken places much of the success on winemaker Sue Passmore who was the winemaker at Buttonwood Grove when they purchased the winery, she came along with it. This particular Riesling comes from vines planted in 1999 on the estate.
The 2016 Riesling is a semi-dry Riesling with 3% residual sugar.The wine had nuisances of peach, citrus and apricot. It's clean and perfectly balanced. Think of a lake or bay that looks like glass, that is what you will think when you take one sip of this wine. Towards the finish of the wine there is a slight hint of petrol. If you can find this wine it should retail for $15.99