Tellus Unoaked Chardonnay from Umbria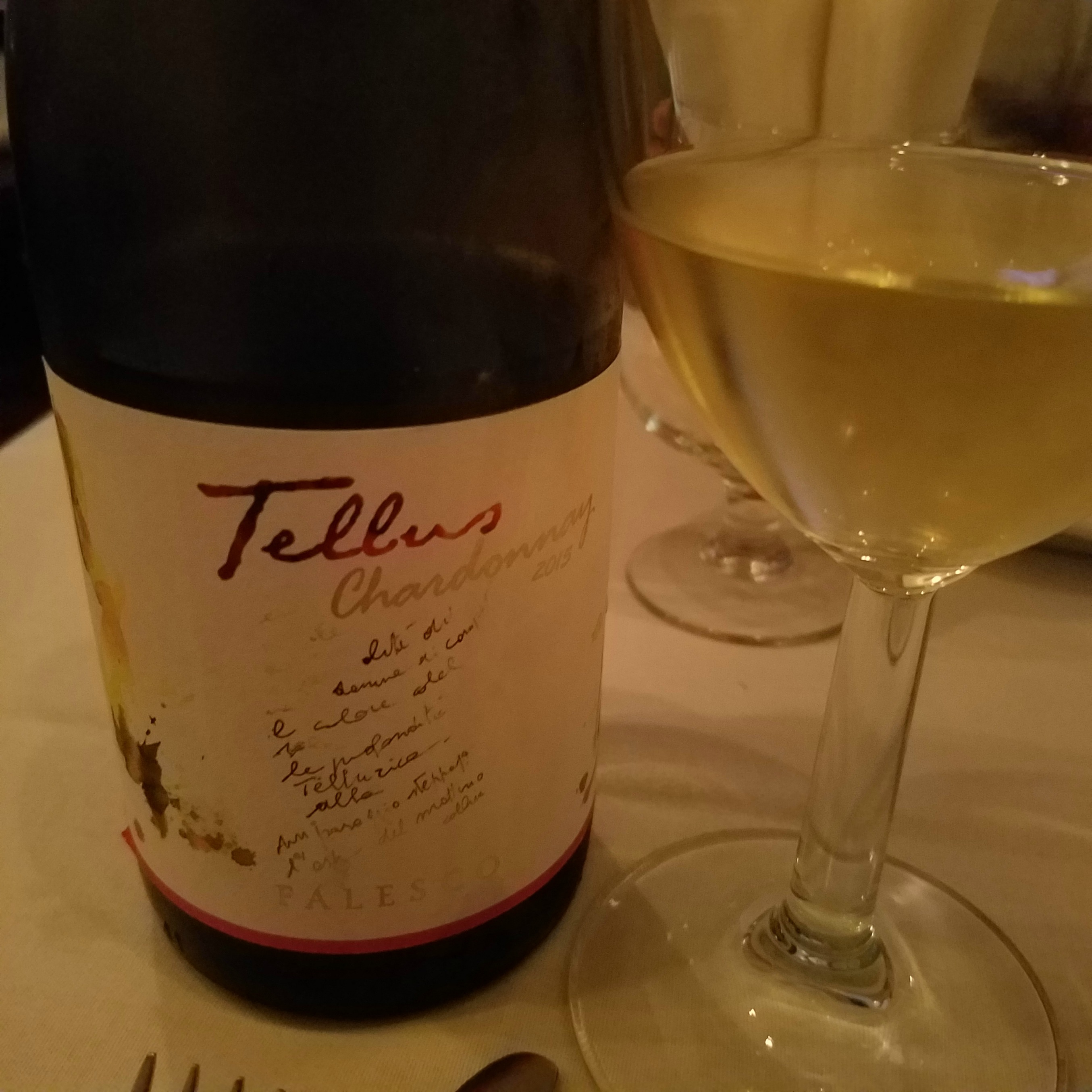 I always love when I get to go to a restaurant where I can BYOB. I like to grab something from my wine cellar and then pair dinner with it. Last weekend I found myself going to a restaurant and we weren't quite sure if it was Italian or Mediterranean because the restaurant use to be Italian but they said the kitchen was being run by another restaurant that was serving Mediterranean food. Of course there was no menu online.
The wine I chose to pair dinner with was a 2015 Tellus Chardonnay from the Umbria region of Italy. This region of Italy is the only region in Italy that doesn't border the sea or another country.
This wine has a unique label that was created during a crowdsourcing contest in 2008. I can totally relate to this. The event took place in Rome where painters were paired with wine lovers to translate the crowd's wine impressions into visual form. The end result were the labels. Pretty cool! Some of the best labels come from events like this.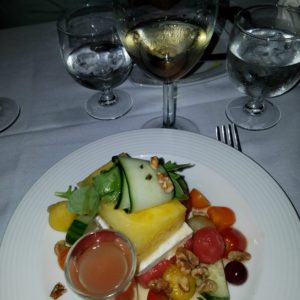 The wine was aged in stainless steel and was crisp with notes of lemon grass, citrus, honeysuckle and wet stone. On the palate flavors of apple, pear and hints of citus and nice acidity. This wine paired really well with the Watermelon and Feta salad I ordered as an appetizer. The wine is a great value at $12.99