The Celebrities of Bodega San Valero (BSV)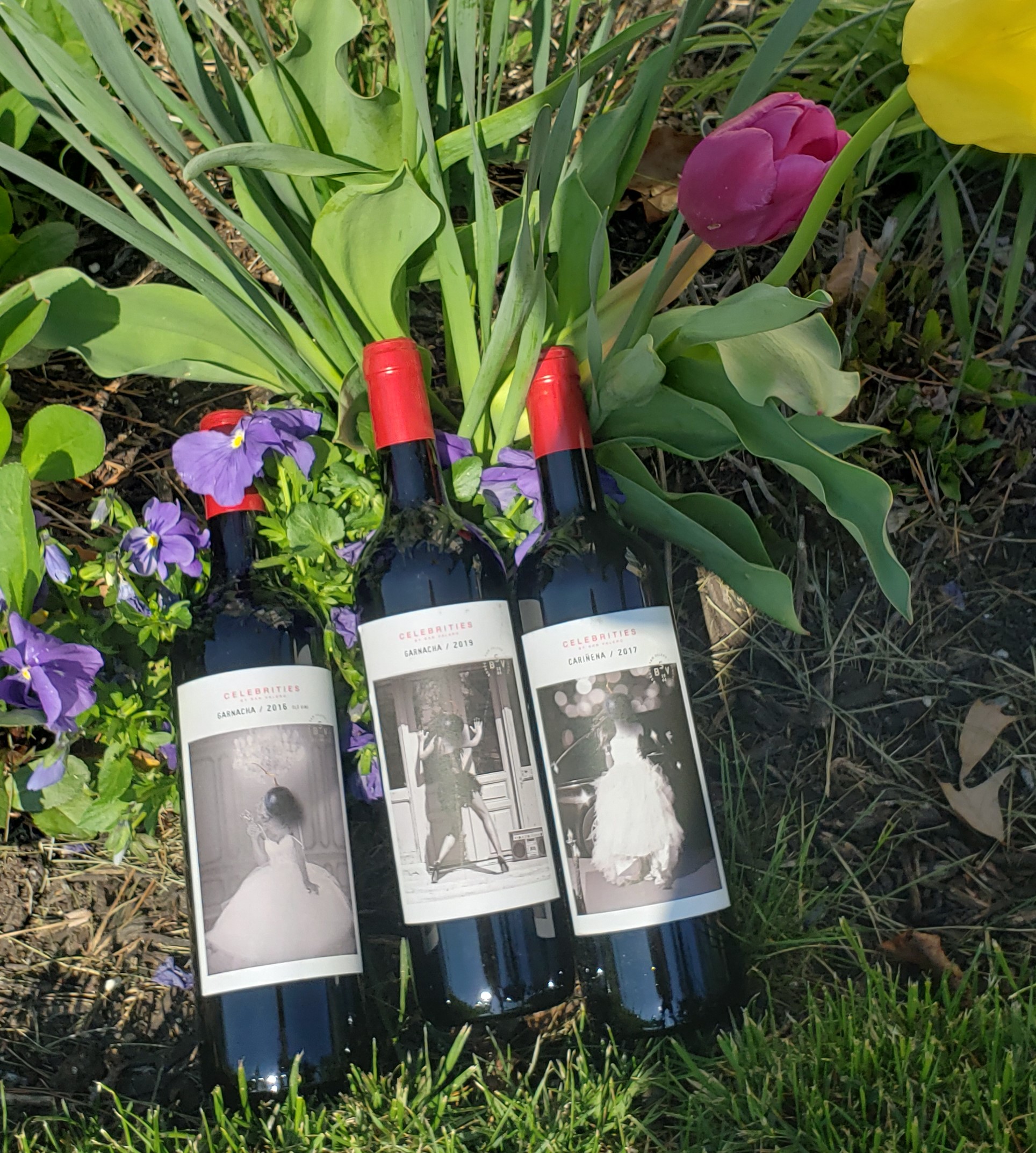 When you think of celebrities you think of Hollywood legends. But what about the legends among us. We are all legends. Bodega San Valero has created a line of wines to celebrate the Celebrities that we are. These wines highlight the indigenous monovarietal grapes of the region and the international varietals grown there.
Bodega San Valero is located in the Aragon region in Northern Spain. It is part of the Cooperativa VinicolaSan Valero, a winegrowing cooperative with 500 partners and 4,000 hectares of vineyards. The region is situated on a high plateau with significant diurnal temperature shifts. The vineyards are planted at 2,600 feet. With this altitude, combined with the cierzo winds, you get some nice fresh minerality expressed in these wines. Those wines are also important because they cool and protect the vines against disease.
The soil plays an important role in the wines as well. You have a Encinacorba at the 800m altitude which is a combination of slate and quartzite. You have Monte Alcaniz which is mixed, but the effect of the sun and temperature contrasts. Grapes grown in this soil brings strong expressions and quality wines. Monte Ducay soil is very stoney. The thick stones help with soil humidity and the outer stones irradiate light to heat the low lying fruit. Grapes grown in this soil are smaller and more concentrated. They are powerful and expressive.
The Eye Catching Labels
Before we get into the grapes and the wine, I have to talk about the fun, sassy labels. They are so striking and a great conversational piece. The artwork on label wants us to think like a Celebrity, dress like a Celebrity and taste like a Celebrity. If you are wondering, that is a grape covering the face on the label. Behind that grape can be anyone. The labels also have descriptions like "more glamor than ever," or "a daring look" to help you identify with the character. We are all Celebrities, now let's drink with them! Best is that all the wines below retail for $14.99. Such a great price point and quality!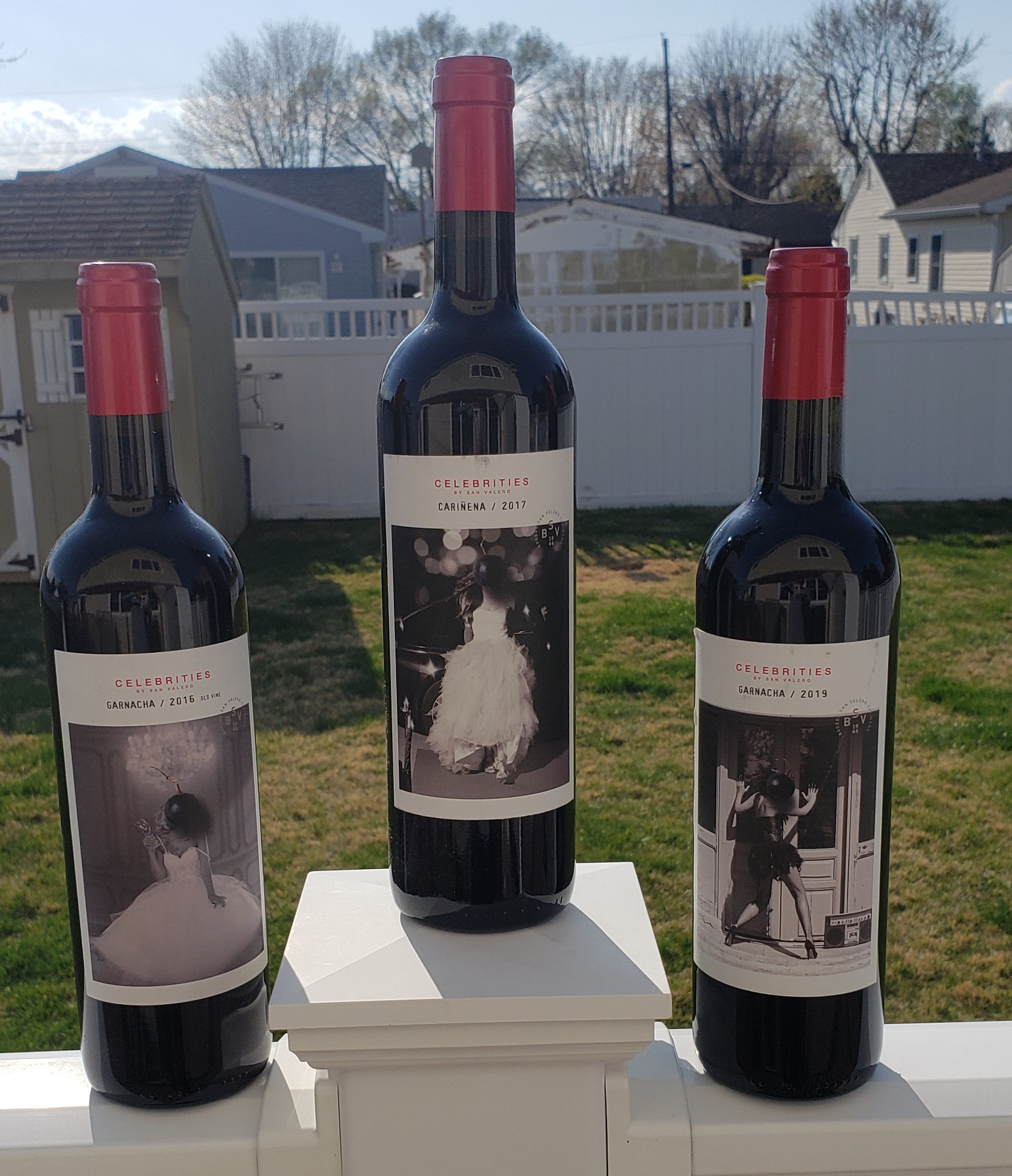 Meet the Monovarietals – Granacha and Carinena
Granacha and Carinena are two indigeineous grapes of the Cariňena region. Some of the vines in Cariňena are over 100 years old and 70% of the plantings are dedicated to the indigenous grapes and 25% dedicated to Garnacha.
Celebrities 2016 Old Vine Garnacha The old vines these Garnacha grapes are picked from are between 30 and 40 years old. Aged in used oak for a minimum of 5 months. Dark red fruit, red raspberry, hints of minerality with nice spice on the finish. The spice finishes softly and then explodes in your mouth. This is a nice summer red.
Celebrities 2019 Garnacha This is a young wine and I did experiment and chilled it for a few minutes. Both served with a slight chill and no chill were just as good. This young wine screams fun and excitement! Serious red raspberry hits you in the face as black pepper spice comes out mid palate and softly explodes on the finish. The wine is clean, smooth and refreshing.
Celebrities 2017 Carinena There is a lot going on in this wine. Lots of aromas jumping from the glass. Starting with plum, and hints of violets, blackberry, spicy notes and tobacco. The palate is light with soft red fruit, plume and anise. Nice balance of spice and fruit.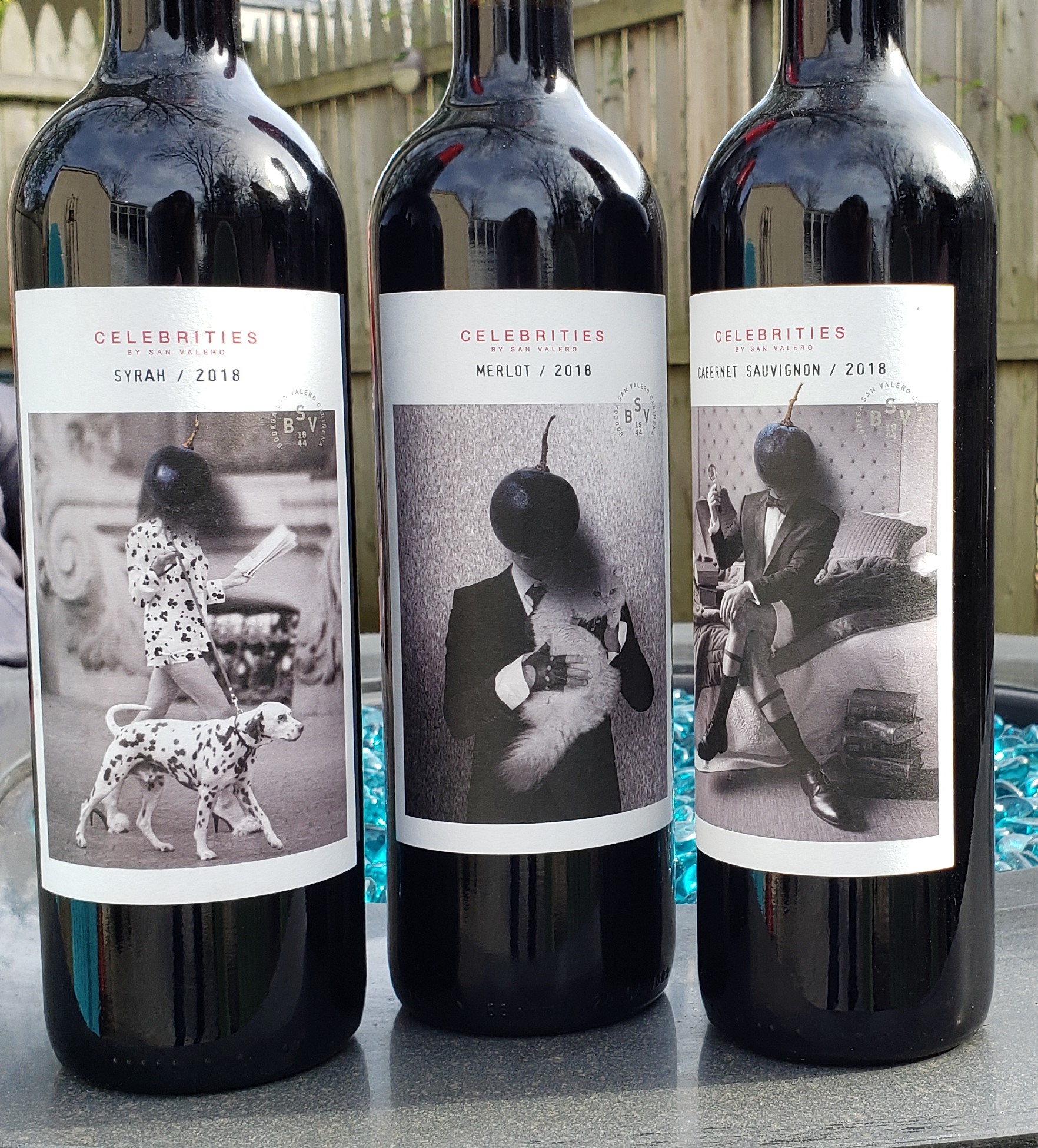 Meet the International Varietals – Merlot, Syrah and Cabernet Sauvignon
There are only 205 hectares of Merlot, 480 hectares of Cabernet Sauvignon and 325 hectares of Syrah grown in the region. The familiarity of these varietals is what will have you reaching for them. Just remember, the wine is about the terroir. I found the wines below all very easy drinking and will be great everyday wines.
Celebrities 2018 Merlot Hints of blueberry with red cherry and sweet tannins
Celebrities 2018 Syrah The blueberry hits you then blackberry and boysenberry flavors show themselves along with some mocha. Nice soft mouth feel.
Celebrities 2018 Cabernet Sauvignon Strong red fruit, red cherries, and blackberries, hints of crushed herbs with soft tannins. Supernice, soothing and relaxing Cab.