Wine and Ouija Board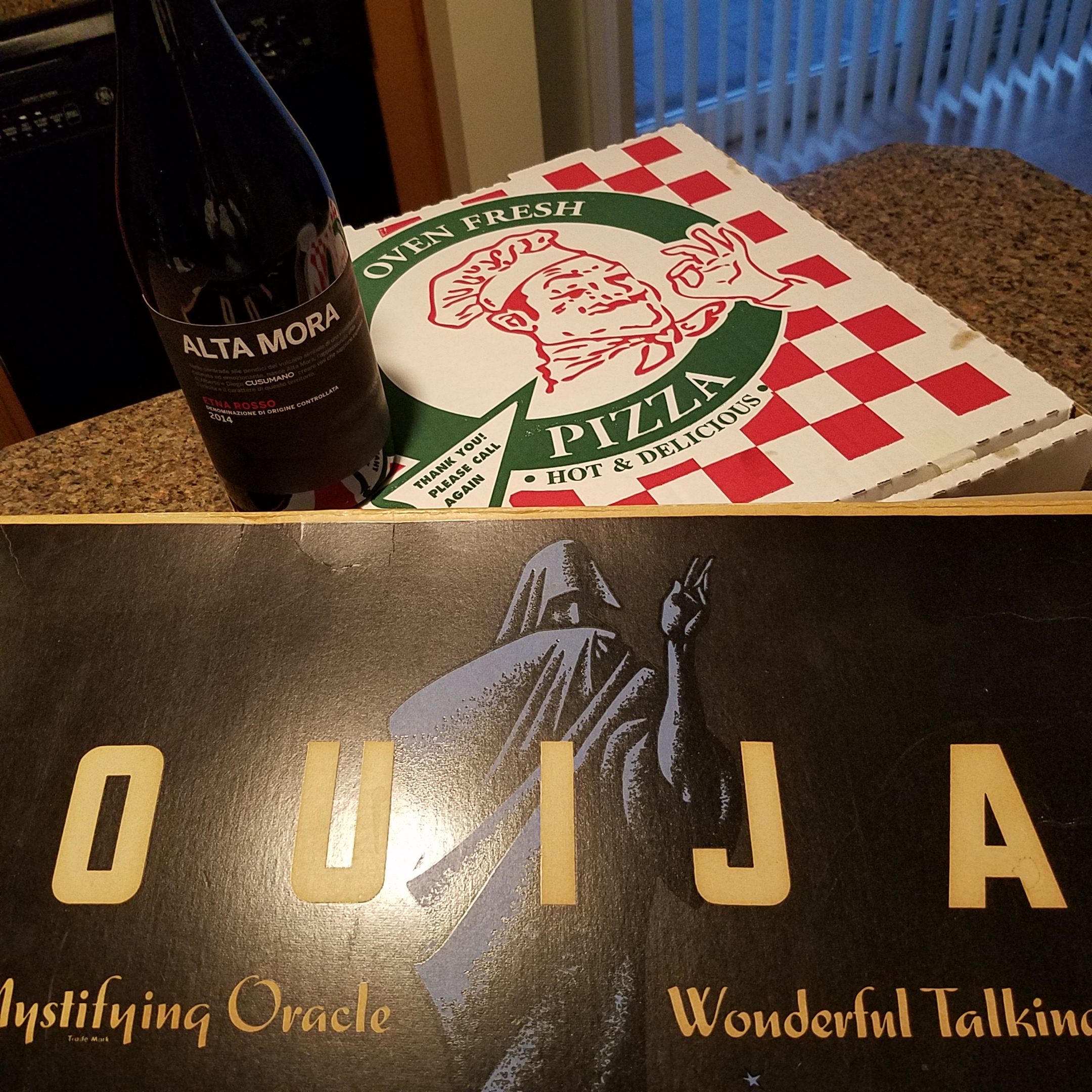 I was going through my notes and realized I never shared with you my wine and Ouija Board experience. Three years ago when we were cleaning out my moms house I found a Ouija Board that must have been from the 1950's. I decided not to put it out for the garage sale, but to keep it, not sure why because they kind of creep me out, but I did. When I purchased a property in Cape May to rent out seasonally I put the Ouija Board in there so perhaps people on vacation would want to test the waters. After all, sometimes when you are on vacation you do things you wouldn't normally do, right?
 Well fast forward to this past October, we took a haunted tour of Cape May with a Craig McManus a medium who has spent years researching the paranormal activities in Cape May. There are a lot of haunted properties in this little town with the history behind the person and why they are still here. I found this tour fascinating and so did my friend Jen. Shortly after this tour she suggested we get pizza one night and go over to my rental and get the Ouija Board out, and so that is what we did.
 Our evening began with pizza and a bottle of Alta Mora Rossa 2014 from the Mt Etna region of Sicily. The wine is 100% Nerelo Mascalese which is in indigenous grape to that region. The wine had nice acidity, flavors of blackberry, hint of sour cherry, black pepper and soft tannins that paired perfectly with our cheese and pepperoni pizza. (SRP $24) After we finished the pizza we sat and enjoyed the wine as we were delaying our event with the Ouija Board. After the bottle was gone we had to go through with our plan.
 Out came the Ouija Board and I even got the directions out. We sat in the living room in the dark (light from kitchen was on) facing each other on two chairs knees touching, the board on our lap three fingers of each hand on the planchette. We closed our eyes and began. The beginning felt like yoga, focusing on, I am not sure what, asking if there was a spirit in the house and all of a sudden the planchette began to move. Our eyes opened and we started with our questions, which we learned had to be simple, yes, no, or numerical. The person contacted was named P.T. she lived in the house previous before the knockdown to the home that is there now. She was born in 1936 and has five kids, three of which were girls and she didn't want to talk about them or her grandchildren. She did say all the vacationers that stayed at the home were lovely guests. She told us when she was tired as the planchette began to slip off the board and she finally moved it to say goodbye.
 After that Jen and I just sat there in the dark speechless. We actually asked each other if we moved the planchette which neither of us did. Realizing we drank all the wine (maybe PT had some too) and really needed a drink we packed up the board for another time and went to the bar up the road for a shot!
 One thing I will say, she was a very nice spirit and it was a lovely warm experience. When I have the time I will go up to the county records department and see if I can research who previously lived at the property and see if their initials are P.T. If they are, I want to find out if she has a cemetery plot locally and I will visit and leave her some flowers.