Winephabet Street F is for Fume Blanc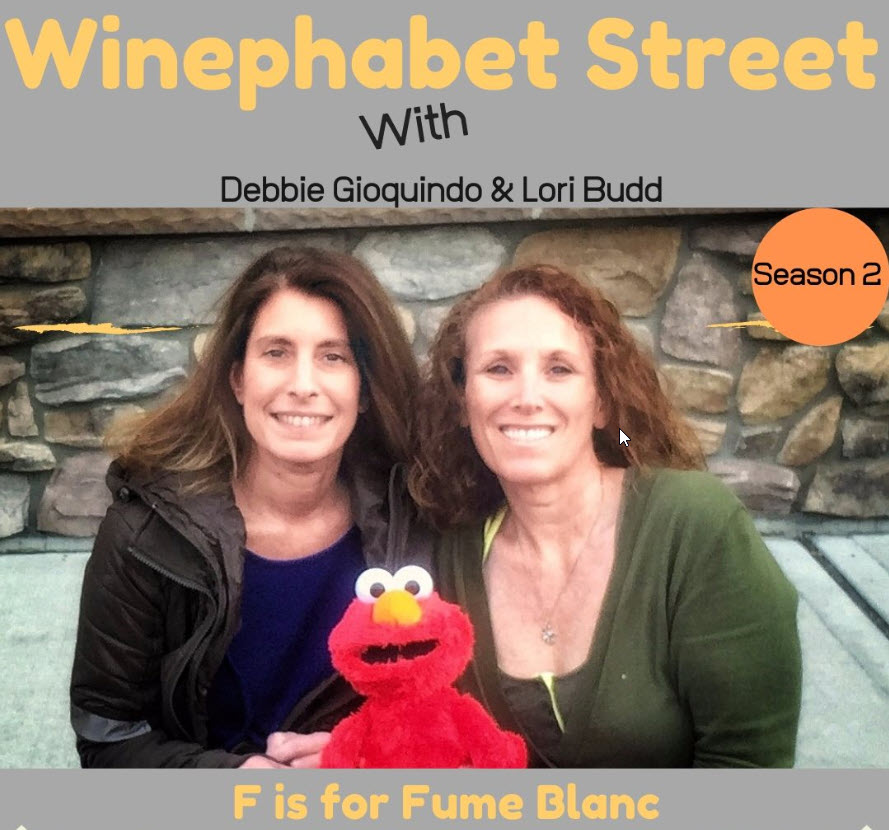 Welcome to Winephabet Street Season 2 Episode 6 – F is for Fume Blanc. Winephabet Street is a monthly series where Lori Budd of Draceana Wines and I work our way through the alphabet exploring wine and wine regions one letter at a time. The show is live on the third Monday at 8pm and is free, but you must register to attend. Put it on your calendar, pour yourself a glass of wine and hang out with us.
The month of March we talked about Fume Blanc. Fume Blanc is Sauvignon Blanc but sometimes it's oaked, sometimes it isn't. It was actually a brilliant marketing idea created by Robert Mondavi to differentiate his Sauvignon Blanc that was dry from the sweeter style that Sauvignon Blanc was known as at the time.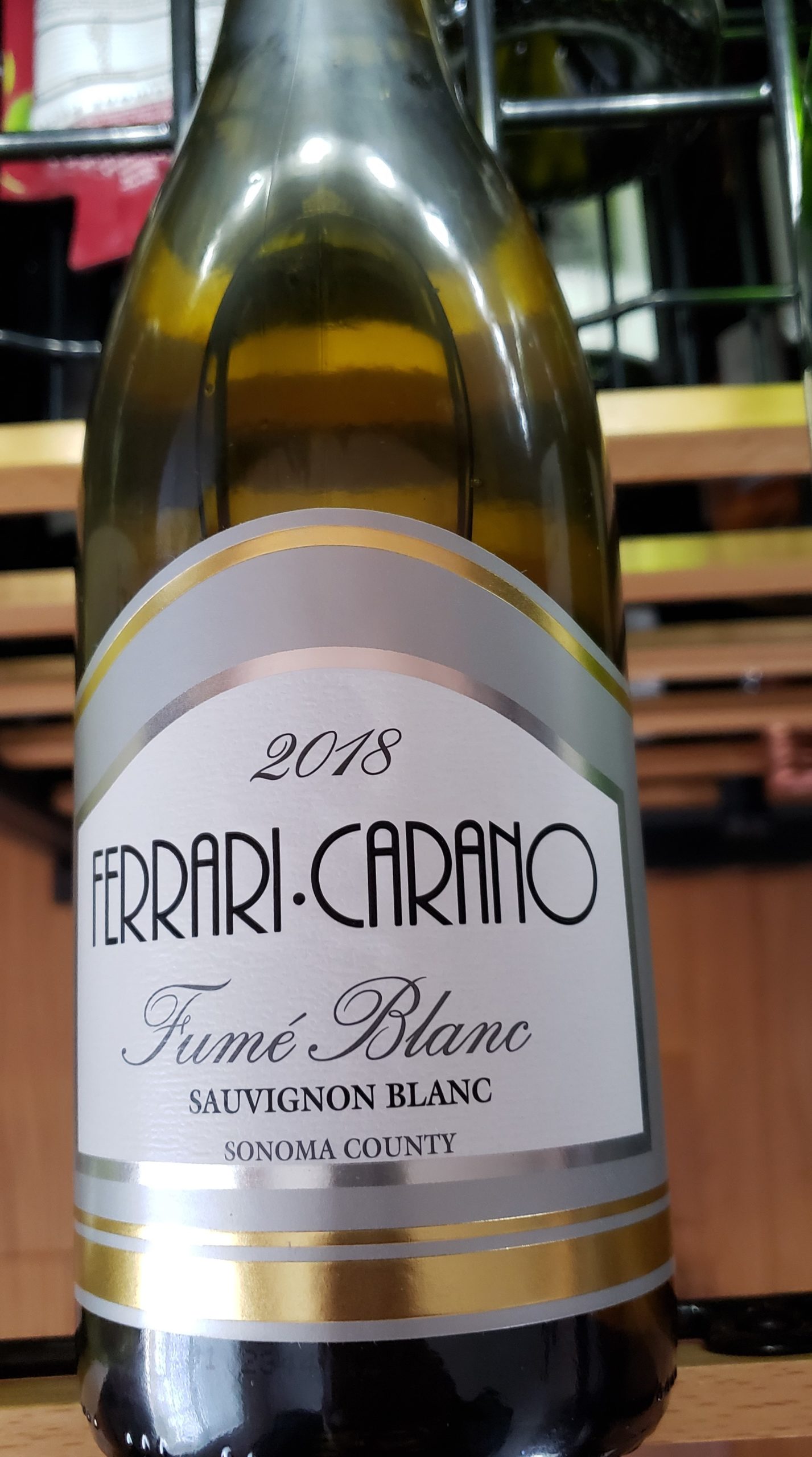 For this month I tasted a Fume Blanc from Ferrari-Carano. Ferrari-Carano is located in Healdsburg California owned by Don and Rhonda Carano. They accidentlly fell into the wine industry while shopping for wine in Sonoma for their hotel and casino in Downtown Reno. It all began with one 30 acre plot and now they have 24 vineyards all throughout six appellations. In 2015 2015 they earned the California Sustainable Winegrowing Alliance.
2018 Ferrari-Carano Fume Blanc – The Sauvignon Blanc grapes came from the Dry Creek, Alexander and Russian River Valleys. Once pressed they sat in steel tanks for 48 hours and then transferred 65% to stainless steel tanks and 35% to French oak barrels for fermentation. The wine that went into the barrels was sur-lie aged then blended and bottled.
This Fume Blanc is really wonderful. Not the grapefruit acid bomb like you get in a New Zealand Sauvignon Blanc. Nice lemon, lime and citrus undertones escape from the glass. The palate is acidic but not overpowering. Flavors of lemon, lime, pear and honeydew melon mix nicely on your palate with a nice bright acidity, just enough to make you smile.
Watch the webinar or listen to the podcast
For more episodes of Winephabet Street visit http://winephabetstreet.com/
Podcast: Play in new window | Download